F.D.R. (F*ck Da Rich): Juneteenth Summer Solstice Kink
Length 01:25:26 Date: June 19, 2021
by Dr. Susan Block.
It's Midsummer, and once again, there's a lot to celebrate on board our little Love Train: Juneteenth, Summer Solstice, Father's Day, Pride Month and I'm probably forgetting some festival or other.
My damn birthday is over, thank Goddess, so now I can stop aging for another year. Isn't that how it works?
Some of these June-blooming holy-days are more controversial than others, as we discover, rather disturbingly, on this show…

A Midsummer Night's (Wet) Dream
Probably the least contentious of the mid-June festivities is the Summer Solstice. Who doesn't love teeny bikinis, sex on the beach, Mai Tais by the pool and a June Honey Moon?
Summer Solstice, aka Midsummer, is a deeply pagan holiday, as all the best holidays are (Valentine's Day, Easter, Xmas, etc.), at least originally. The difference is that the Church never plunked a big old pious, party-pooping Christian observance down on top of Summer Solstice—maybe because of the heat and all those Mai Tais.
Though it's more of a Midsummer tradition to drink mead made of fermented honey during the many weddings held around Summer Solstice. In the past, we've had amazing Solstice Bacchanals and Commedia Erotica performances of "A Midsummer Night's Wet Dream," parodies of Shakespeare's classic comedy, the wettest of which features some world-class squirting.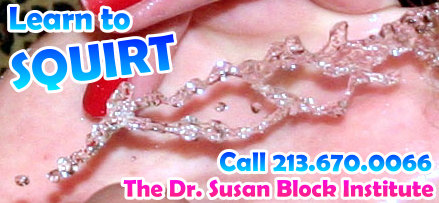 There's not much Judeo-Christian ideology to Summer Solstice, and even the biggest nutjobs don't question its shining status as it's clearly the longest day of the 365, when the sun is directly above the Tropic of Cancer and the northern hemisphere of Earth basks in the most sunlight of the year… unless it's cloudy.
No clouds this Solstice! I remember when midsummer in LA featured weeks of foggy "June Gloom" that cooled us off a bit between a sunny May and a sweltering July. But the slightly chilly "gloom" of June only lasted a few days this year. Global Warming is really warming up!


For better and worse (mostly worse), human life is becoming more and more virtual, and no, it's not a conspiracy of liberals or conservatives. It's the result of rampant capitalism, corporations and billionaires destroying our environment, making war on each other as well as our Mother, the Earth, and acting like ammosexual baboons instead of following the Bonobo Way.


Oops, did I say Summer Solstice wasn't controversial? Maybe everything is these days…
Moreover, that 2019 film Midsommar is ridiculously creepy. The previews were enough to give summer nightmares to this June baby.
Every Midsummer, for thousands of years, Druids, pagans and tourists have gathered at Stonehenge to watch the sunrise align with the ancient stones, but not last year, and not this year. We're still moving through the Coronapocalypse, after all, and though many venues are opening up, Stonehenge is closed. Of course, the Stonehenge Summer Solstice 2021 is taking place for the second time online, so we can all see it from the comfort of our phones.
For better and worse (mostly worse), human life is becoming more and more virtual, and no, it's not a conspiracy of liberals or conservatives. It's the result of rampant capitalism, corporations and billionaires destroying our environment, making war on each other as well as our Mother, the Earth, and acting like ammosexual baboons instead of following the Bonobo Way.
But it's summertime again… so let's have a (masked and physical-distanced) Bonobo Summer of Love to counteract all the hate that's growing like toxic killer weeds in our Garden of Earthly Delights.
We've already got the pool!
A Heated & Much Needed Juneteenth
We turn up the heat politically on the Love Train as we honor the 156th anniversary of Juneteenth, also known as Freedom Day, Emancipation Day or Independence Day. We've actually been celebrating Juneteenth for a couple decades, but it's now an official U.S. holiday marking the date June 19th in 1865 when Union soldiers finally arrived in Galveston, Texas, bringing news that the dreadful institution of slavery had been abolished more than two years earlier.
Yes, Abraham Lincoln delivered the Emancipation Proclamation in order to outlaw slavery in 1862, but there was no Twitter or even IG back then, so it took until June 19th, 1865, for that news to reach Texas (Toad Cruz' ancestors were probably running Texas back then and just didn't want to give up the free labor). When Federal troops finally arrived and freed 250,000 human beings from the appalling all-American institution of slavery, and those newly unchained Lone Star state slaves began to stretch their unshackled legs and celebrate their freedom, Juneteenth was born.
Here in Bonoboville, we've been celebrating Juneteenth since we first heard about it in 2000 during the Democratic Convention when a group of political kinksters from Al Gore's presidential campaign visited our art show, "Democratic Sex," and wound up spanking each other (but that's another story). When they told me about Juneteenth, I felt it was momentous enough to be a national holiday and wondered why I'd never learned about it in school.

There are crazed foaming-at-the-mouth White Supremacists out there who appear to wish this country had never freed its slaves. For them, Juneteenth represents not freedom, but loss of income and status.

The next Juneteenth, we celebrated with a kinky reenactment of the liberation of the slaves—naked and sexy, of course—from our bondage crosses. I don't know if I'd do it that way now, but it was fun foreplay to a Bonoboville Juneteenth Bacchanal and a great show featuring amazing couple and "urban erotica" pioneers Alexander and Diana Devoe.
In 2020, Black Lives Matter protests boosted Juneteenth 2020 to make it the biggest Juneteenth ever, a huge Oakland gathering graced by the brilliant, beautiful, radical intellectual Angela Davis who has inspired me since I was a teenage Marxist.
I suddenly realize, right on this Love Train, that Juneteenth sounds like my birthday, June 10th, and could be another subconscious reason I've always felt a personal connection to it.
Well, now everyone's celebrating Juneteenth except Candace Owen.
Oh, and a few of our Youtube listeners not only decline to celebrate the *new* holiday, but viciously curse us out for it, using the "N-word" (with different spellings to avoid the censor bots) and other impotent offenses.
It's unnerving, but it reminds us here in our little leftist bonoboësque bubble, that there are crazed foaming-at-the-mouth White Supremacists out there who appear to wish this country had never freed its slaves.
For them, Juneteenth represents not freedom, but loss of income and status. Perhaps, if our society was a little more cooperative, socialist, sex-positive and truly egalitarian, they wouldn't feel so hostile. That's the goal!
But in the meantime, these folks are raging like big bawling babies. Except these are armed and dangerous big bawling babies.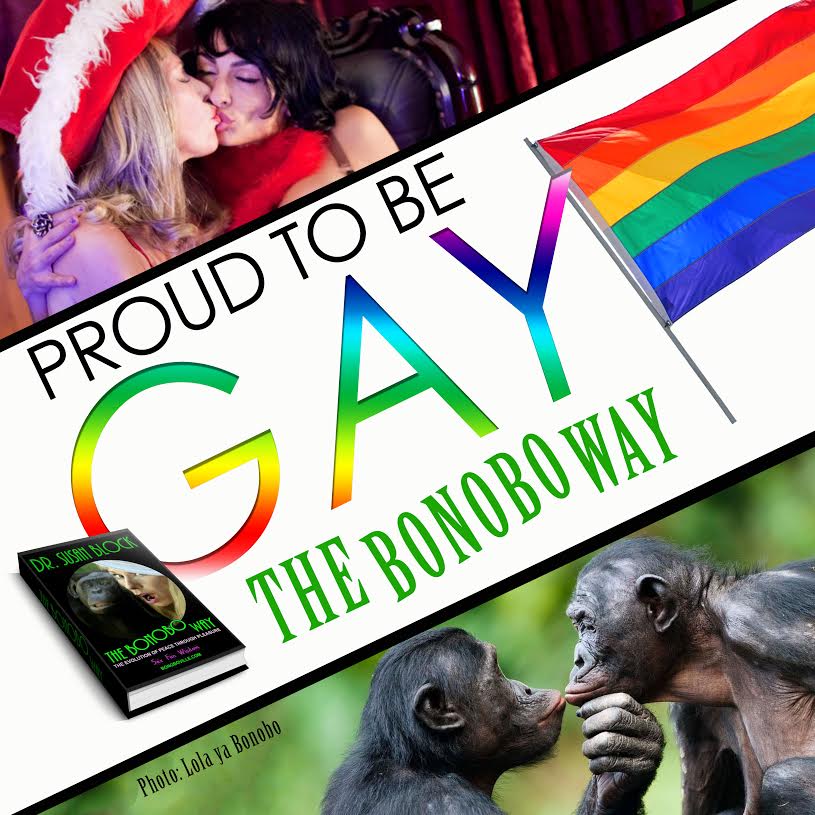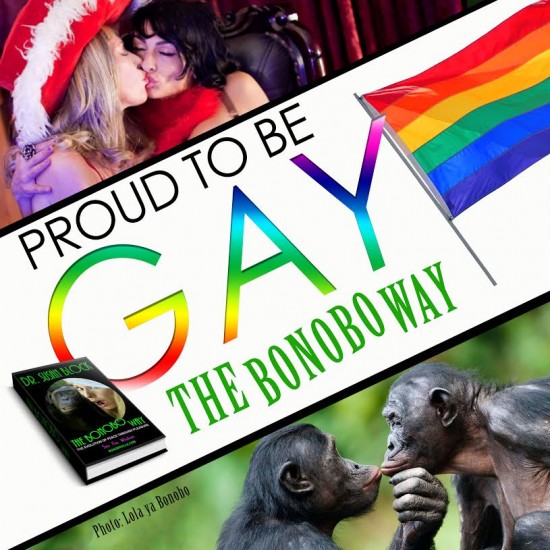 Slight detour here: Not all ammosexuals are bigots. In our Twitter adventures this week, Capt'n Max and I ran into a gang of LGBTQ gun nuts. Listen above or below for the story of our weird Queer Ammosexual Firefight, and how Jim Jeffries saved the day…
Ammosexuals are everywhere! At times like this, I appreciate the virtual nature of my relationship with some of my listeners and social media sparring partners.
Adriana calls in to talk about her experience growing up in North Carolina while hearing bits and bits of enticing Juneteenth lore from the African-American side of her family in Georgia, then learning more details from her friends in college, and seeing the recent movie, Miss Juneteenth, that explores the pageantry and emotions of the annual Texas beauty contest. It's a character drama, but with all those Juneteenth beauties getting dressed and undressed, it can't help but also be erotic… at least to a sex maniac like me.
Excited to expand her understanding of Juneteenth, Adriana is also wary of the backlash that's already occurring in schools and legislatures, as well as these N-word spouting trolls heckling the comments section of F.D.R.
Will America ever be healed of the wounds of colonialism and slavery?
Steps like making Juneteenth a national holiday are a leap in the right direction, though our N-word spouting trolls remind us that not all Americans are celebrating.
Freemasons & "The Jewish Question"
One of our trolls inquires, "What about the Jewish Question?"
Almost as offensive as spouting the N-word, the "Jewish Question" has been asked for millennia by anti-Semites who are scouting for an answer that excuses their robbing, mocking, murdering and annihilating these strange folks who don't worship Jesus, some of whom have managed to make an awful lot of money (looking at you, Mark Zuckerberg). The Christian "answer" has been to isolate Jews in ghettos or shtetls, prevent them from working in any capacity but money-lending (inadvertently spawning some of the great Jewish banking families like the Rothschilds and eventually Goldman Sachs), spread crazy lies like that Jews make Passover Matzah with the blood of Christian children (like combining QAnon's "Save the Children" hysteria with Margarine Taylor Greene's "Jewish Space Lasers"), and slaughter whole villages in pogroms.
You may be familiar with a certain Fuehrer's answer to the "Jewish Question," the infamous "Final Solution." This involved working to death all Jews (as well as a considerable number of Gypsies, LGBTQ people, Catholics and Communists) in concentration camps, and if they didn't work fast enough, exterminating them in gas chambers or before firing squads. And oh yeah, taking all their money, even down to the gold fillings in their teeth.
What inspired Hitler's horrific Final Solution? The good old U.S. of A.
America's history of slavery and Jim Crow laws provided a blueprint for Nazi atrocities, another reason I, as a Jew, celebrate Juneteenth.
Unfortunately, European antisemitism led directly to the founding of the "state" of Israel as a colonial apartheid project, now a virtual satellite of the American Military-Industrial Complex.
Free Palestine!


This sparks an intense discussion about the Freemasons who, throughout history, have been considered both Jewish-controlled and anti-Semitic. This train doesn't tunnel too deep into the Freemasonry Tunnel, but it's funny how many comments pop up when I mention it.
A few tidbits: America was founded by Freemasons, including George Washington, Benjamin Franklin, Paul Revere, John Hancock and many more. Our man who freed America's slaves, Abraham Lincoln, though not proven to be a Freemason, expressed great affection for the mysterious fraternal organization and its philosophy many times.
Much of what I talk about in this section of the show I learned listening to the first part of a fascinating Freemason series by Robbie Martin (who interviewed me for Media Roots, and I interviewed his sister, the amazing Abbie Martin). Interestingly, Capt'n Max's own father, Prince Peter Francis Leblovic von Lobkowicz, was such an active Freemason, he wrote a book about it.
Speaking of which, Happy Father's Day, Pr. Peter in Heaven, or maybe in that other place. The history of Freemasonry is, after all, laced with the miraculous and the demonic. And that includes the history of the United States.
Kinkster Candidate Zack Weiner


Yes, it's also Father's Day weekend, so before our show, I stop in on the Clubhouse gathering of my favorite D.A.D., aka Dominatrices Against Donald (tRump) ringleader and world-class Mistress Tara Indiana, "Ask a Dominatrix Anything."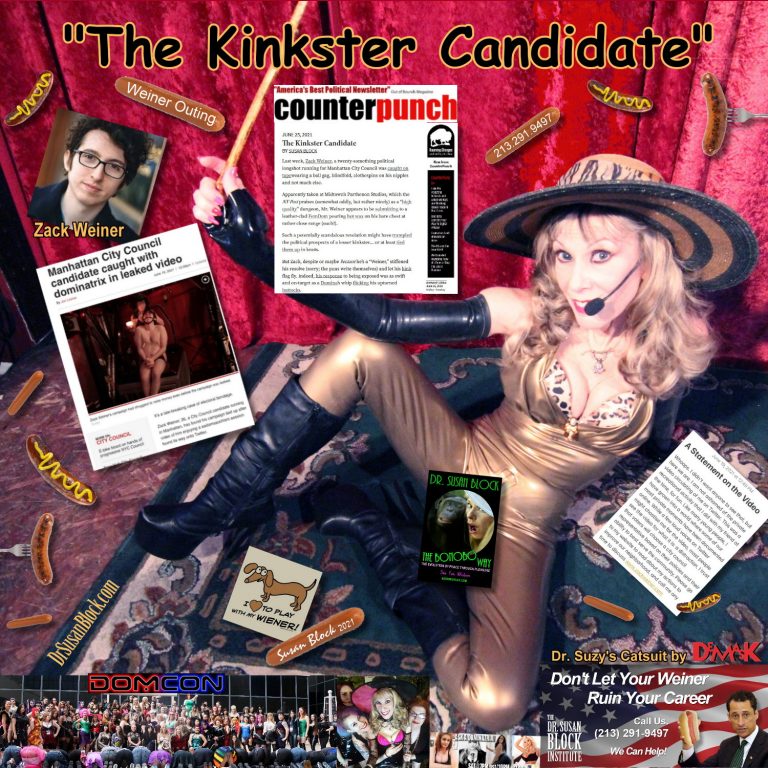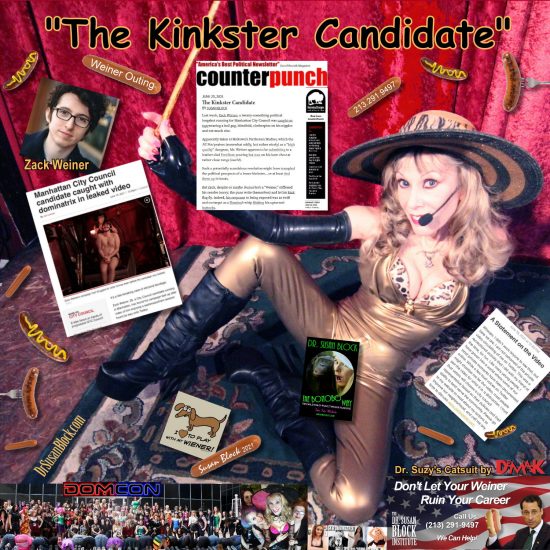 Among other topics, we talk about how last week, Zack Weiner, a twenty-something political longshot running for Manhattan City Council was caught on tape wearing a ball gag, blindfold, clothespins on his nipples and not much else.
Apparently taken at Midtown's Parthenon Studios, which the NY Post praises (somewhat oddly, but rather nicely) as a "high quality" dungeon, Mr. Weiner appears to be submitting to a leather-clad FemDom pouring hot wax on his bare chest at rather close range (ouch!).
Such a potentially scandalous revelation might have trampled the political prospects of a lesser kinkster… or at least tied them up in knots.
But Zack, despite or maybe because he's a "Weiner," stiffened his resolve (sorry; the puns write themselves) and let his kink flag fly. Indeed, his response to being exposed was as swift and on-target as a Domina's whip flicking his upturned buttocks.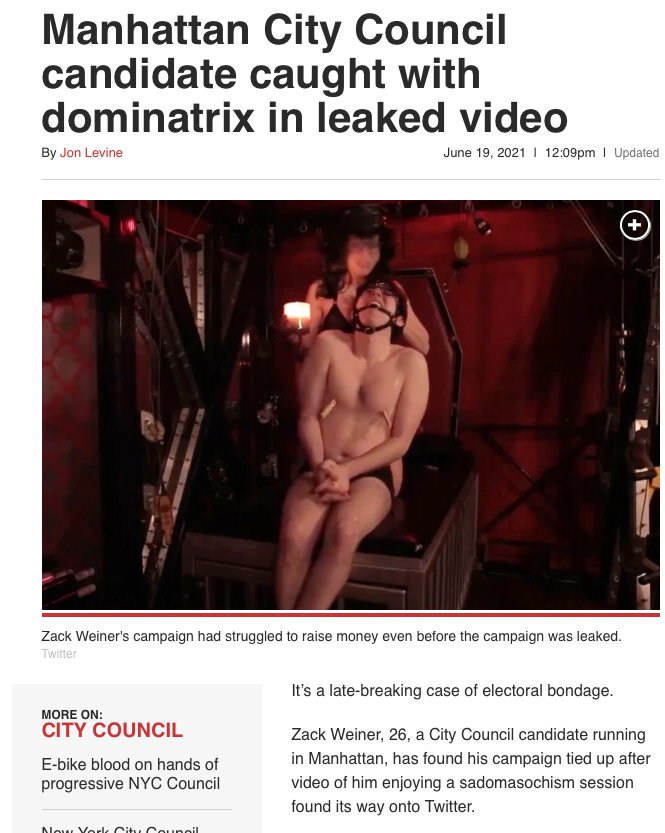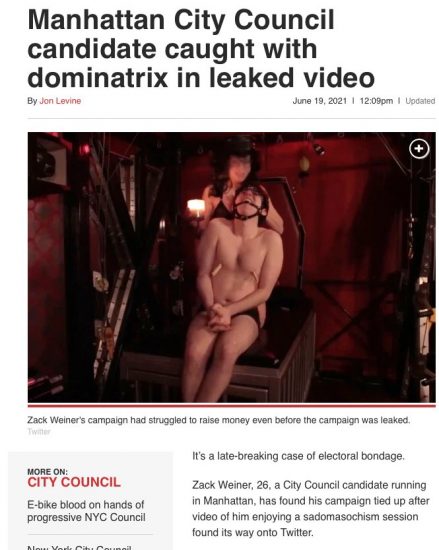 "Whoops. I didn't want anyone to see that, but here we are. I am not ashamed of the private video circulating of me on Twitter. This was a recreational activity that I did with my friend at the time, for fun. Like many young people, I have grown into a world where some of our most private moments have been documented online. While a few loud voices on Twitter might chastise me for the video, most people see the video for what it is: a distraction. I trust that voters will choose a city council representative based on their policies and their ability to best serve the community."

Kink and sex in general can be a leaky business, so one should always be prepared to either plug that leak or go with the flow.

Any kinkster in politics should study Zack's message, and perhaps start crafting something comparable just in case they are ever outed.
Of course, nonconsensual outing is almost always unethical. Exceptions might include cases in which the politician is such an egregious hypocrite, one who consistently votes and speaks out against the very kink(s) they enjoy in secret, causing harm to their fellow kinksters. Even then, outing is against the unwritten sex worker code of honor. We affirm this while discussing Zack's case this past week on our F.D.R. (Fuck Da Rich) broadcast, in Twitter powwows and "Ask a Dominatrix Anything" with my favorite D.A.D., aka Dominatrices Against Donald (tRump) ringleader Mistress Tara Indiana and other DomCon Dommes. At my Institute, we carefully guard all of our clients' privacy and anonymity, even the hypocritical ones. Fortunately, we've never had a "leak" in over thirty years of practicing sex therapy. But not every therapist, sex worker or "friend" is so trustworthy or lucky, and accidents happen.
Kink and sex in general can be a leaky business, so one should always be prepared to either plug that leak or go with the flow.
With all the outing, security cam footage and revenge porn flowing like rivers of revelation, Capt'n Max opines: "You should all be defending him because you're next." You can run but you can't hide, especially if you're in the spotlight.
Weiner chose to face the flogger—and the music (Master and Servant? The Kinkster? Masochism Tango?), telling the The NY Post "I am a proud BDSMer. I like BDSM activity."
The implication being: So, what?
The NYP tried its tabloid-y best to make this personal sexual revelation into a salacious outrage, but simply couldn't. That in and of itself is a victory for consensual kink, honesty, sex-positivity and the Bonobo Way.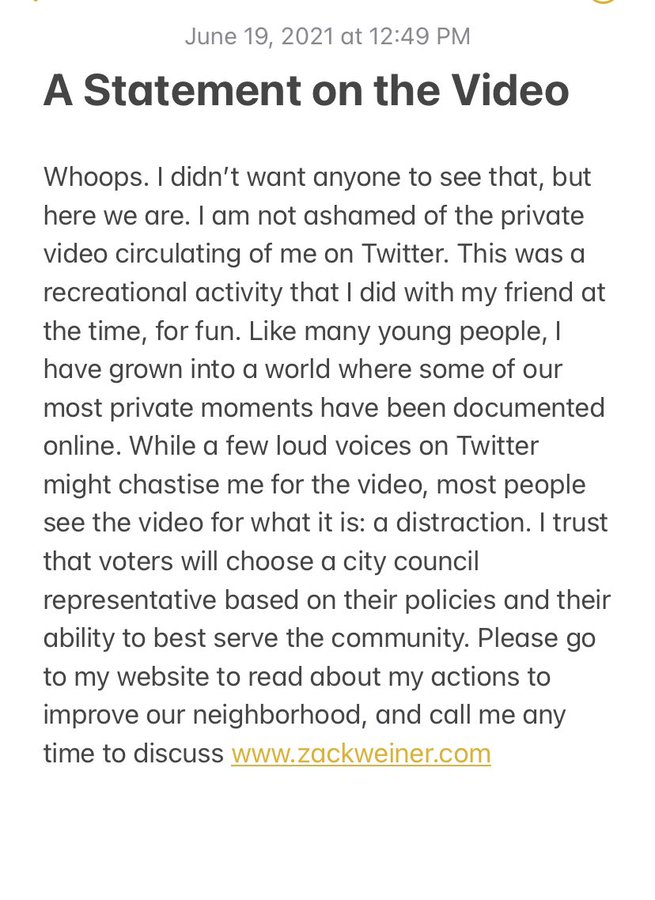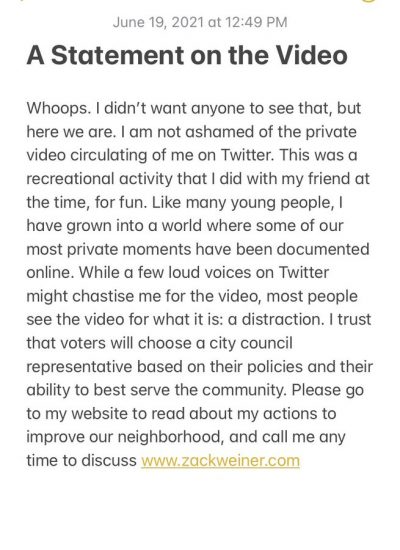 Erotica writer Aubrey Andrews tweeted aptly, "Will Zack Weiner being with a dominatrix on his personal time affect his job performance as a Manhattan City Council? No? Then this is just kink-shaming."
Not that the video appears to have effectively shamed Zack or his campaign. Artsy Manhattanites, Soho Sexpots, Hellfire Clubbers, Bob Flanagan buffs, Gen Z'ers babysat by Rihanna's S&M ("sticks and stones may break my bones, but chains and whips excite me"), Wolves of Wall Street and Slaves of New York aren't going to be phased by a little consensual kink. Though Mistress Tara—who used to run another "high quality" Midtown dungeon called the Den of Iniquity—did chuckle about the clothespins being "old-school."
If anything, Weiner's outing has increased awareness of a candidate hardly anyone had heard of before. It's also a pretty good example of the kind of honesty, clarity, concern for consent and lack of sexual shame that the modern kink community generally tries to uphold.
Zack is still a longshot (though winners haven't been called, as of this writing, he's in last place), but the future is promising. As ZTV tweets, "Anyone with the strength of character to deal with clothespins on his nipples for more than a few seconds, let alone SEVERAL minutes, ABSOLUTELY has the resolve to be on #NYCcitycouncil."
Whether or not that's true, none of us know much about Zack's politics. However, thanks to his recent *exposure,* we now know that, in response to the Red Umbrella Project's question, "where do you stand on sex work as a policy issue?" Zack was willing to tweet that sex work "decriminalization is good for workers, for safety, and definitely for the economy." Amen and Awomen to that! A politician this honest about sex might be honest about other things as well…
But do we know how honest Zack really is? Some skeptics claim that this whole Weiner Outing was really a Weiner Leak (wiener leak?).
No seriously, the punning skeptics say, Team Weiner leaked the video themselves, like Kim Kardashian's sex tape, to boost his visibility.
It's certainly possible; the kinkster candidate's background in screenwriting and acting, as well as urban planning, could imply more Hollywood-style creativity than most politicians. Obviously, if that's the case, Zack's quick response—not to mention his trustworthiness—would not be so impressive. However, his kink-positivity still would be.
Furthermore, on a scale of 1-10—in which 10 is rawdog cheating on your wife (who just gave birth to your son) with Stormy Daniels, then paying her hush money from your political campaign and lying about it—I'd say releasing your own consenting adult hot-wax video would be a 2.
By the way, there is (as of this writing) no proof that Weiner leaked his own kink tape, and the accusations could just be the political fantasies of jealous cuckolds and erotophobic interns.
Leaky or quick, it's likely that Zack was inspired to be so open and seemingly forthright about his kink by Hollywood itself. He probably wouldn't be taken in by 50 Shades of Holy Crap, but might well be influenced by the sensational Paul Giamatti confession scene, "I am a Masochist," in Billions. The idea of a powerful man in politics turning the tables (temporarily) by submitting to a Dominatrix has become so commonplace, it's practically a cliché, though it's still taboo and potentially shaming.
Yet, the FemDom bonobos show us that surrendering to female power (for real; not just in fantasy scenarios) is just as natural for apes like us as bowing to male brute force. Not to mention it's usually healthier for all concerned… unless your FemDom is Margaret Thatcher.
It can also be educational. A sex worker I know makes her subbies recite Marx as she spanks them.
Then again, maybe Zack's kink is more personally connected to another TV series, "Dora The Explorer" the bilingual female-dominant kiddie show, that happens to have been co-created by his Dad, Eric Weiner. Zack is just a different kind of "explorer" (which is a lot less destructive than Columbus, Cortez and all those "intrepid" explorers who turned out to be vicious, mass murdering, real-life enslavers), an erotic explorer.
Just to set these hot dogs straight, Zack Weiner is not Anthony Weiner, an older New York Democratic politician who got caught sexting snaps of his underwear-straining wiener, plus more nefarious things like cheating with a teenager and camming while his baby was sleeping on a far corner of the bed (what the hell was he thinking?).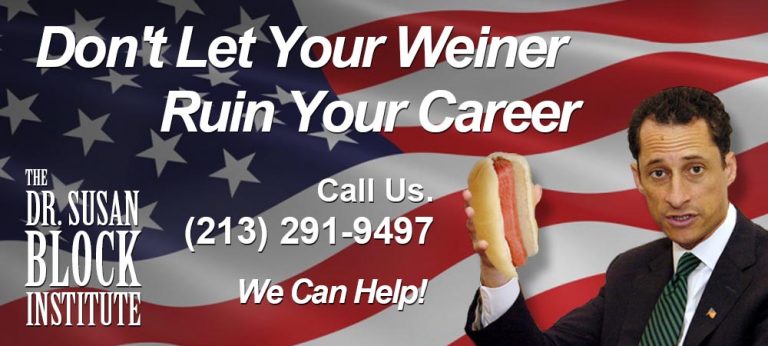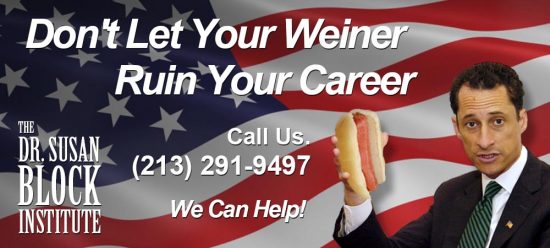 In fact, young Zack could restore our faith in Weiners—and maybe wieners, as well, just in time for BBQ season "wiener outings."
Seriously, too many political dick-brains, corporate cuckolds and celebrity kinksters—Roger Stone, Paul Manafort, Lady G, Matt Gaetz, Bill Gates, Armie Hammer and the list goes on—have not been stellar spokesmodels for the kink community. Indeed, they have made rotten old stereotypes smell like used Bambinos.
Now that he's been outed, hopefully Zack will continue to be an openly kinky politician that kinksters and sex workers can depend on for support.
Can Weiner serve his constituents and the greater human community with the same fervor that he serves his Mistress? Or will a desire for big donor money shots tie him up in political knots?
Happy Almost-Wiener Day!
Read "The Kinkster Candidate" on Counterpunch

Juneteenth Speakeasy Recovery
Our post-show throwback features a great Juneteenth celebration in 2018 with deep sapiosexual and political discussions, music, boobilicious Bonoboville Communion, Waterboarding, Bonobo-Style and orgiastic partying with Ikkor the Wolf, Frankito and Tahyira, and Mimosa and Phoenix Dawn.
Ikkor, Frank and Tahyira even sing a few bars of a Juneteenth song.
We also call for liberation from modern slavery, aka the bloated American Prison Industrial-System and the creeping chokehold that the .01% is putting on the rest of us.
Frankito confesses his passionate love for Kanye West. Sorry "bromance" fans, it's just the music… but what about Kanye's politics, his statement that "slavery was a choice" (what would that make Juneteenth?) and his passionate support for the Trumpus?
Of course, slavery in the old Confederate sense–or any sense – that's not a consensual adult roleplay–is one of the worst things that humans can do to other humans, right down there with concentration camps, mass shootings and genocide. No matter how great Kanye's beats are, we need to keep hammering this point home—American Confederate slavery was not a "choice"—at least not for the slaves; it certainly was a choice for the damn owners and overseers.


Slavery, imprisonment and censorship just make *good* capitalist sense… for the owners. Not for the rest of us.


Now consensual bondage, whipping and spanking can be fun when individuals enjoy them out of freedom of choice. There are even African American Dommes who specialize in beating the racism out of white submissives, mentally and/or physically. A lot of white people are turned on by the idea of being slaves (for an hour or two) to black people; it's a fetish. Of course, it's *just* play, albeit edgy play, but nothing like real slavery. At least, it shouldn't be.
But there are modern forms of real slavery that are totally without choice. And I'm not talking about "trafficking," which is a form of very illegal and rather rare modern slavery, and the paranoia about it creates horrible laws like SESTA/FOSTA and SISEA, "cures" that are far worse than the "disease."
But there's another type of "new slavery" that can be almost as bad, and sometimes, for some people, it's worse than the old slavery, and that's the Prison-Industrial Complex, one of America's few growth industries, growing at the expense of many innocent people's freedom.


When we talk about Capt'n Max being unjustly imprisoned for publishing, Frank makes a heartfelt confession, that he too had been incarcerated in that awful ugly prison system. No, we don't ask "what for," and yes, it is a modern form of slavery that disproportionately targets people of color.
So we commiserate, and then we celebrate Frankie's freedom too, the fact that he met Tahyira shortly after he got out (like I met Capt'n Max who Frank keeps calling "Mafia," as if he knows something we don't), and that together they could strive to overthrow the shackles of a rapacious imprisoning system that is bent on swallowing up as many "bodies" (that's what they call inmates) as possible.
Why? Because slavery, imprisonment and censorship just make *good* capitalist sense… for the owners. Not for the rest of us.
Speaking of prison, FREE JULIAN ASSANGE!
Juneteenth celebrates freedom from literal slavery to the capitalist system at its most egregious.
What's sex got to do with it? All those slaves were also sex slaves, some to the "Master" rapist, others were viewed as breeders, so on Juneteenth they got their sexual freedom as well as other types of freedom.
We celebrate Juneteenth with pure, shameless, erotic joy as a form of protest against a system that does everything to destroy that joy, or at least enslave it.

June 19, 2021 Susan Block, Ph.D., a.k.a. "Dr. Suzy," is a world renowned LA sex therapist, author of The Bonobo Way: The Evolution of Peace through Pleasure and horny housewife, occasionally seen on HBO and other channels. For speaking engagements, call 213-291-9497.