Reviews & Interviews
"Some have noted that War does not include any scenes where at least two female and named characters are alone on screen and talk about something else other than men. That is, the film does not pass the Bechdel Test. And when Dawn of the Planet of the Apes (2014) was released, Dr. Susan Block pointed out the lack of female characters in that film and noted that if there had been any female bonobos among the ape community they would "soon set the guys straight on all the gratuitous murder and mayhem that ensues.""

☛ Read More ☚
Dr. Suzy says "…then bend at the waist and start kissing him upside down, Spider-Man style," in Cosmo's June 2017 issue.
"Hide your wife, hide your cakes! Sploshing, also known as the wet-and-messy fetish, is making a comeback. Designed to spice up your sex life, sploshing is erotic food play, which combines fetish and pleasure. Los Angeles-based sex therapist Dr. Susan Block hosts sploshing parties and says she's seeing a spike in the food-plus-sex fetish, which some have even embraced as a form of visual art."

"It's almost Purim, a holiday of masquerade revolving around a story of seduction, political intrigue and debauchery, commanding celebrants to get so drunk that they don't know the good guys from the bad."
Purim: The Seductive Religious Tale we Never Talk About
by Dr. Susan Block
☛ READ MORE ☚
 Dr. Suzy says "In the beginning, think of it as anal play, not penetration," in Cosmo's March 2017 issue.


☛ Pick it up! ☚
"Intro: "Saint Valentine" was a farce…it all began with a she-wolf.
In a world of fake news and "alternative facts," it's no surprise that we've been sold a Valentine's Day fallacy, too.
The high holiday of love is a capitalist's fairy tale, concocted by Hallmark's 19th century forebearers to increase greeting card sales.'"

Instead of Valentine's Day, Celebrate Lupercalia
by Dr. Susan Block
☛ READ MORE ☚
Dr. Suzy says "start slow " when it comes to "nipple play" in Cosmo's February 2017 issue. Pick it up!
#GoBonobos in 2017  by Dr. Susan Block in Counterpunch | With my faith in humankind shattered into so much confetti on both sides of the aisle, all sides of the perma-wars and deep inside "the stacks" of my fake-news-battered hippocampus, I look toward humanity's kissing cousins, the "make-love-not–war," female-empowered bonobos for inspiration to lift off and take on 2017….

 ☛ READ MORE ☚

Adventures with Dirge Magazine by Renee Asher Pickup | "I don't post a lot about my work at Dirge here, because it's only sometimes crime, and it's never fiction, but I'm going to be a part of something really cool this weekend as a result and I'd like to invite everyone to join me. Learn More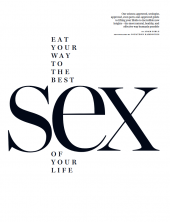 Eat You Way to The Best Sex of Your Life by Adam Bible, Photography by Jonathon Kambouris | "If you're a young guy, getting that rock-hard erection of your dreams—and maintaining it for a long period of time—really shouldn't be a problem. Only it is becoming a problem. In some cases, a big one. A recent study in The Journal of Sexual Medicine found that the age that guys are being diagnosed with erectile dysfunction (ED)continues to fall…"
♫ READ NOW ♫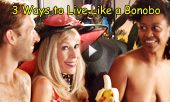 Three Ways to Live Like a Bonobo by Mel Magazine | Inspired by Dr. Susan Block's book, The Bonobo Way, as well as Bonoboville and its founders, Dr. Suzy and Max Lobkowicz, this video was made by Mel Magazine, produced by Zak Stone and directed by Katrina Lencek-Inagaki, and co-written by Zak, Katrina and Dr. Suzy. Also starring Daniele Watts and Chef Be*LIVE and featuring Bella Carrera, Ikkor the Wolf, Jacquie Blu, Abe Bonobo, Zane Bono, Del Rey's bed and Capt'n Max.

♫ WATCH NOW ♫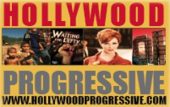 Interview by Nick Danese of Hollywood Progressive | "Well, I believe there is, and I also think that those who are more sexually indulgent are less likely to participate in violence. I have long been interested in the theories of sex therapist Dr. Susan Block, who argues very convincingly that the reason our simian relatives the bonobos are so much better at conflict resolution than we humans are is because they are basically hedonists who have lots of sex. Unlike other apes, who can be quite aggressive amongst themselves, the oversexed bonobos never kill one another. They make love, not war. Dr. Block urges us all to follow "The Bonobo Way" of peace through pleasure. I am a strong supporter of her #GoBonobos campaign online, and "The Kinkster" definitely reflects some of her ideas." Mark Will of [ai] on Dr. Block's influence on the song "The Kinkster."
♫ LISTEN NOW ♫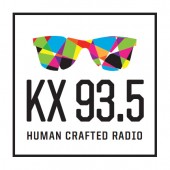 Inner Journey with Greg Friedman | Guest, Dr. Susan Block is a Yale University graduate (magna cum laude with distinction) a sex therapist, who is perhaps best-known for her groundbreaking HBO specials, and is a leading international champion of sex education, erotic freedom and our great ape cousins, the bonobos. She is also a best-selling, award-winning author. Dr. Block's latest book, The Bonobo Way: The Evolution of Peace through Pleasure, has been praised as "brilliant," "transformative" and "revolutionary" by primatologists, politicians, spiritual leaders and porn stars alike.
♫ LISTEN NOW ♫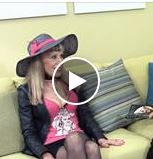 Relationship TV with Dr. Tammy Nelson  | "Interview with Dr. Tammy Nelson about Dr. Susan Block's book The Bonobo Way. Video shot by Bruce Hirshfield at the 48th annual AASECT‬ Conference in Puerto Rico!"
♫ LISTEN NOW ♫
‪

Why Some People Enjoy Anal Sex—And Others Really Don't by Carrie Weisman | "I say if you're going to go into the asshole with your penis you should be willing to send a scouting mission in with your tongue," Dr.Susan Block 

☛ READ MORE ☚
About Dr. Susan Block
Susan M. Block, Ph.D., a.k.a. "Dr. Suzy," world-renowned sexologist and leading champion of sex education, erotic freedom and the highly endangered bonobo apes, is perhaps best-known for her groundbreaking specials on HBO.  Host of the famous—and slightly infamous—Dr. Susan Block Show, broadcasting on radio, cable TV and the Internet for over 30 years, Dr. Block is a magna cum laude graduate of Yale University with a Ph.D. in sexology from the Institute for the Advanced Study of Human Sexuality,  and a co-founder of Sex Week at Yale, inspiring similar college-student-based sex education conferences around the world. A best-selling, award-winning author, Dr. Block's latest book, The Bonobo Way: The Evolution of Peace through Pleasure, has been acclaimed for its paradigm-shifting vision, humor and sound advice by journalists, sexperts, statesmen, primatologists and porn stars.
---
Director of the Dr. Susan Block Institute for the Erotic Arts & Sciences, she is a top contributor to the Wiley-Blackwell International Encyclopedia of Human Sexuality, authoring "extended explorations" on "Sexual Fetishes," "Phone Sex" and "Striptease," as well as definitive articles on "Spanking" and "Cuckolding." Recently, she wrote the foreword to the award-winning Ecosexuality collection, and her writings on sex, politics and culture have been published in a variety of publications from Counterpunch to Cosmo to her own Journal. But she'll never quit her "day job" as a therapist in private practice, helping thousands of individuals, couples and groups, from California to Saudi Arabia, to explore, understand, discipline, enhance, share and enjoy their sexuality.
Married for over 23 years to Pr. Maximillian R. Lobkowicz, pioneering publisher of the first "reader-written" media such as the LA Star, Love, Hate, Finger, The Brentwood Bla Bla and Beverly Hills, the Magazine, the two founded and direct Bonoboville, both a new social-media and a real "socialist/capitalist," pro-sex community in Los Angeles, known for producing the first reality-based sexuality programs, convivial "Speakeasies," bonoboësque gatherings, erotic art exhibitions, bacchanalian soirées, life-changing lectures, sex-educational seminars, and priceless moments of communal ecstasy, with a portion of all proceeds going to help save the highly endangered real bonobos in the wild.