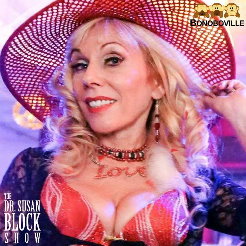 Welcome to our little Marketplace of Possibilities!
---
Here, where we celebrate sex, you will find the usual, as well as some great unusual gifts for that special someone in your life. With elements of femininity, sex and magic, our market is a unique place to find hand-crafted, thoughtful gifts that bring or symbolize pleasure in many forms.
We appreciate your patronage through our affiliates and collaborating Bonoboville artists. With your support, our publishing thrives, allowing us donate to the following organizations (among others) that inspire our cause: Lola ya Bonobo, Bonobo Conservation Initiative, The Bonobo Project, Greenpeace, the ACLU and the Jane Goodall Foundation.
Enjoy your stay, and please do leave with a gift for someone special… even if that someone is you.
Go Bonobos!
Dr. Susan Block
More Friends
---
Surround Yourself with Good.
---
Find your erotic niche!
---
Meet your Prime Mate
Sponsored Events
---
Dom Con LA – May 17th-20th, 2017
Rent the Studio
Studio prices range from $50 – $550 hourly and $350 – $4.000 daily. Weekly rates and monthly rates available. You must carry insurance and have proper permits, if required. We do not rent out studios for raves or concerts.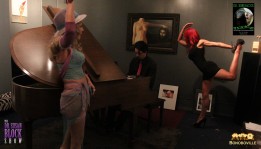 For more information, please call David at 310.568.0066 or email us at studio@blockbooks.com