Mythical Wishboner
Sex, Politix, "Don't Worry Darling" Dining Table Scene, Phony "Cafone" Ron DeSantis, Penis Size Problems, the Tragedy of Club Q & High-Heeled Heroism, the Tyranny of the MegaMachine & the Beauty of the Bonobo Way
by Dr. Susan Block.
From the mythical village of Bonoboville to the dairy farms of upstate New York and the lost culture of Atlantis, from the lethal tragedy of Colorado's Club Q to the romantic island of Vieques near Puerto Rico, from the candy-colored incel dream of "Don't Worry Darling" to the mountains of central Italy, birthplace of the great grandparents of Florida Governor Ron DeSantis, the phony "cafone" now appears to be turning his once Blue state into a raging Red launching pad for his racist, sexist, neocon, fascism-lite 2024 U.S. Presidential ambitions—our last Love Train of Naughty November takes the scenic route through time…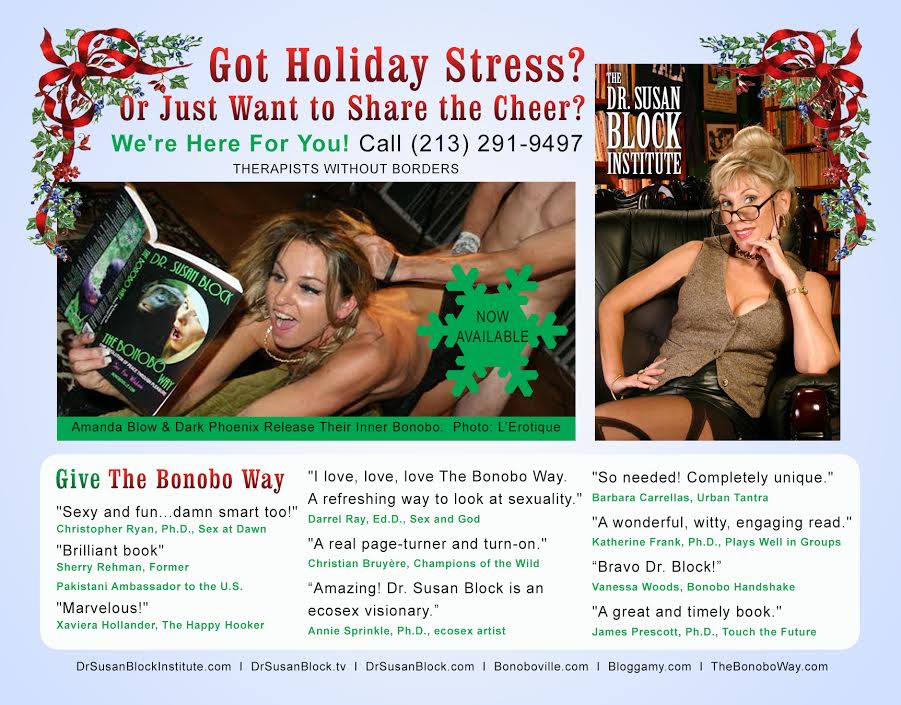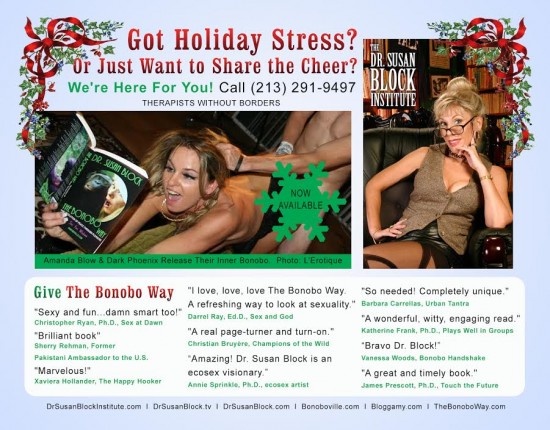 If you're tuned in live, it's still Thanksgiving/Spanksgiving 2022 weekend, so we hope you got stuffed good (in both ends, of course), that you're feeling juicy, and your buns are still warm.
Here in mythical Bonoboville, we had a real feast for which we are thankful to God and the Goddess, but mainly to Chef Gideon who whipped it all up. After dinner, Capt'n Max and I watched Olivia Wilde's Don't Worry Darling, plus indulged in a little light spanking for Spanksgiving, and then I got stuffed good. Hope I didn't wake the neighborhood squawking like a turkey on the chopping block, but that's the crazy joy of senior sex. Yes indeed, the Captain and I went on a real date: Dinner and a movie… plus sex! And a little consenting-adult spanking for Spanksgiving, which, according to Max's scientific research, is not only fun, erotic, symbolic and therapeutic, it's also good for circulation, which is good for everything… including erections.
That brings us to the erection joke of the election: Herschel Walker solemnly stating, "this erection is about the people," flanked by Ted Cruz and Lindsay Graham looking like the left nut and right nut of Walker's Walking Willy. The punchline of this joke? If you live in Georgia, you need to abort this nonsense and vote for Reverend Raphael Warnock. If not, throw a few bucks to the Reverend's campaign. Amen and Awomen!
Speaking of Election Erections, our "VOTER Boner" Block Party is finally up on Youtube, after it abruptly censored our Coup Anon Kink show from six months ago and threw us in Youtube Jail for a week. The charge was "Harassment and Cyberbullying"… to which, we asked, "What? Why?" and received no reply. And of course, we didn't "harass" or "cyberbully" anyone on that show it counts to be critical of tRump.
You never know what these Social Media Corporatocracies will censor, but VOTER Boner is still up(!), which brings me to Max's and my favorite nicknames for each other these days, "Big Bones" and "Little Bones." Guess who is who. We also break a turkey wishbone, and though I assume Max is the winner, I actually win without realizing it (story of my life). When Max and Unscene Abe tell me I'm the Wishbone Winner (the Wishboner?), I make a wish for peace on earth, pleasure for all. It's the Bonobo Way.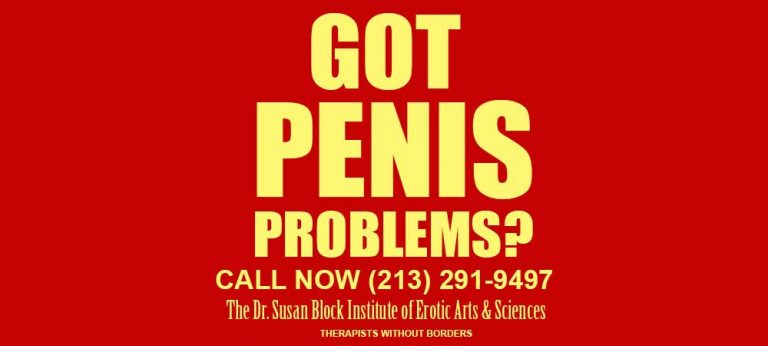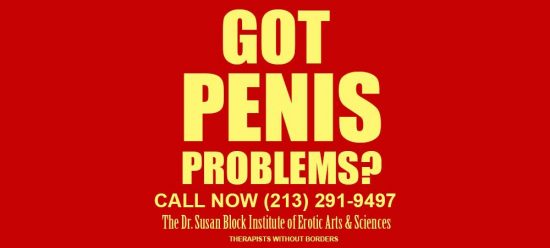 High Heel Heroine, Phony Cafone DeSantis & Don't Worry Ms. Wilde
Unfortunately, it feels like we've veered off the path. Which brings us to the Club Q massacre which, unsurprisingly and tragically, seems to have been a targeted antigay rightwing hate crime, in Colorado Springs, Colorado, land of ammosexual heartthrob Lauren Boebert and other LGBTQ-despising gun nuts. What is surprising about this latest massacre is the fact that the killer Anderson Lee Aldrich's dad, Aaron Brink, is a parttime pornstar. Of course, there are many Republicans in porn (go figure), but what is really disturbing is Brink stating he's more worried about his son being gay than a mass murderer. Brink explains that he is a "conservative Republican" and a "Mormon," and "We don't do gay." I guess Mormons do porn though, so how does that work? No excuses whatsoever for his monstrous crime, but it sounds like this mass murderer (his maternal grandfather is MAGA-supporting Republican California Assemblyman Randy Voepel) was doomed from the start.
The one good part of this tragic tale is the heroic way a few of the Club Q patrons subdued the killer—without killing him. Special mention goes to the courageous thus-far unnamed trans woman who stomped on Aldrich with her stiletto heel. You Go Girl!
With all the vicious, anti-LGBTQ rhetoric gushing forth from the Right, is it any wonder atrocities like this happen? Which brings us to sadistic "Don't Say Gay," Insurrection-defending Ron DeSantis (Yale, 2001, also a Delta Kappa Epsilon frat boy), like G.W. Bush, who introduced over 3000 anti-LGBTQ bills just this past year. Thanks to Mike Prysner (the marvelous Abby Martin's awesome husband), whose eye-opening interview with a former Guantanamo prisoner gives us an inside look at DeSantis' personal record of torture and deception when he was a CIA lawyer stationed in that hellhole, we know more of the truth behind this diabolically phony "cafone."
Besides telling the GOP to stop worrying about consenting-adult sexual activities, I give a thumbs up to "Don't Worry Darling," and not just because director Olivia Wilde is the niece of my late great Counterpunch publisher Alexander Cockburn, nor because she has an active sex life that the MSM and social media can't stop tearing apart for sport. Don't worry, Ms. Wilde, I'm recommending it because it really is a good film, sexy and romantic, yet deep and feminist enough to be a great Date Night Movie, as Max and I can attest. Sure, the romance is based on an awful, incel-ish lie, and no, all the plot points don't add up perfectly, and yes, it's a spin on Stepford Wives—but isn't everything a spin on something these days? Moreover, it's a pretty dazzling spin, with marvelous moments, such as the glorious parade of 1950s classic cars (Max drove Harry Styles' character's 1957 Thunderbird!) in more colors than Baskin Robbins has flavors, a fun burlesque cameo by our old friend Dita Von Teese (see much more of her in Art of the Teese) and an exciting cunnilingus-driven orgasm on the fully-set dining room table… reminding us of our own even more exciting Kitchen Table Orgy starring Shay Lynn. See them all!

Thanks to the evil machinations of the Megamachine of capitalism, conquest and competition, nothing is ever "enough."

Though the first half of this ride is all about us—our stories, opinions and goofy jokes—in the second half, we listen to a couple of Callin callers' stories, opinions and goofy jokes. First to "callin" is Lance, aka PurplePundit.com, calling in from his dairy farm-adjacent house in upstate New York, so he wins a copy of The Bonobo Way. We can appreciate Lance's dream of creating a "workers coop" for "ex-prisoners," but he loses us when he dives into "aliens from Atlantis" conspiracy theories. When we end the call politely, he continues to comment prolifically in the chat, calling FDR "highly entertaining," among other alien-Atlantean things.
We also touch base with our old Callin pal Schnarf, who just returned from Puerto Rico and the pristine beaches of Vieques. He has a bunch of questions for us about masturbation, penis size, exhibitionism and body image. But it's late in the show; in fact, we go into overtime trying to reassure Schnarf that his (alleged) eight-inch penis is big "enough."
Thanks to the evil machinations of the Megamachine of capitalism, conquest and competition, nothing is ever "enough." That dogma is pretty powerful—these days, it's devastatingly powerful—but we believe it can still be defeated, at least in small mythical villages throughout the world, by the power of sharing pleasure, the Bonobo Way.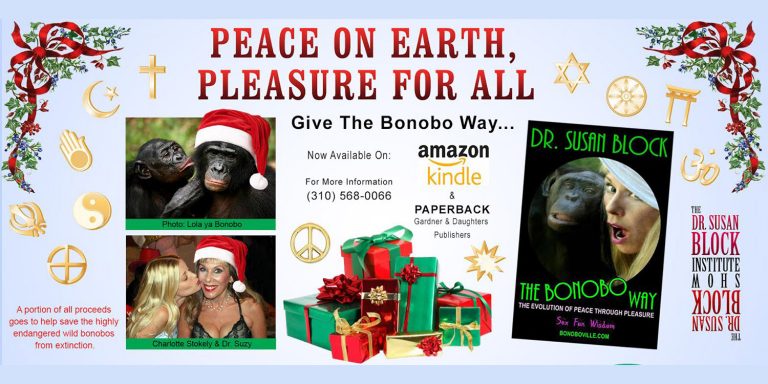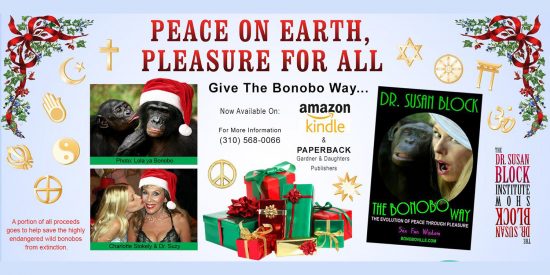 Peace on Earth. Pleasure for All. Step away from the MegaMachine. That's my Mythical Wishboner-winning wish for the impending Holy Daze!
Show Length 01:42:03 HD
© November 26, 2022 Susan Block, Ph.D., a.k.a. "Dr. Suzy," is a world renowned LA sex therapist, author of The Bonobo Way: The Evolution of Peace through Pleasure and horny housewife, occasionally seen on HBO and other channels. For speaking engagements, call 626-461-5950.
---
Explore DrSusanBlock.com
Need to talk? Sext? Webcam? Do it here. Have you watched the show? No? Feel the sex. Don't miss the Forbidden Photographs—Hot Stuff, look at them closely here. Join our private social media Society. Join us live in studio 😊. Go shopping. Gift shop or The Market Place. DrSusanBlock.tv, real sex TV at your toe tips. Sex Clips Anyone? FASHION, we have fashion! We also have politics. Politics? Have you Read the book? No? How about the Speakeasy Journal? Click here. Ok, how about some free sex advice?
---
---