LUPERCALIA 2019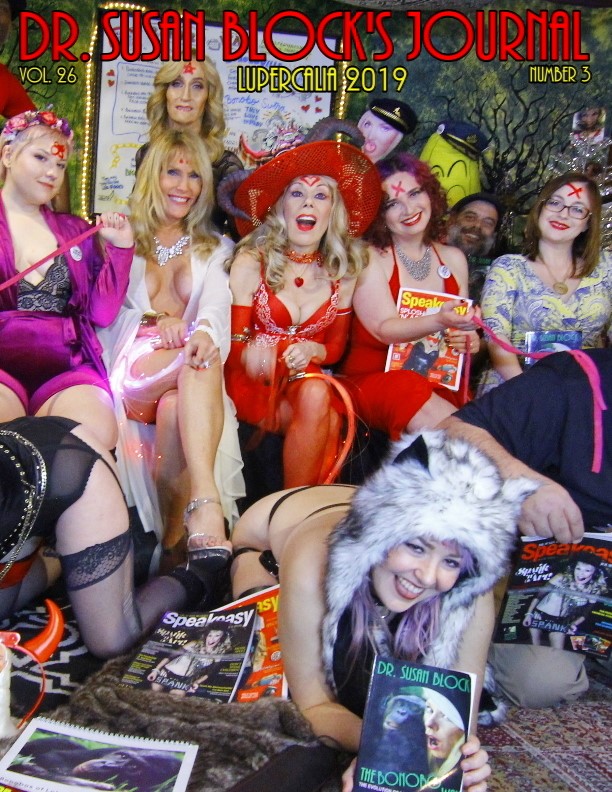 Length 01:50:46 Date: Feb. 16th, 2019
Friends, Romans, Countrywomen, lend me your ears! I come to bury Valentine's Day, not to praise it…
Sorry to change up Shakespeare's sacred words from Julius Caesar (Act III Scene II), but hear me out.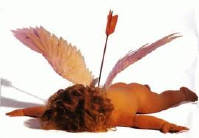 Valentine's Day is fake news concocted by the early Catholic Church, enhanced by Hallmark and abetted by Bezos, sanitizing and commercializing the primal pagan holiday of the heart.
What is the original Valentine's Day? Lupercalia!
And Lupercalia is what we celebrate here at the little Love Church of the Bonobo Way in Bonoboville with a heartfelt feast for all the senses, including your sense of history.
Bonobo Pan
With that in mind, I channel the Spirit of Pan, the great, horned, horny goat—the Roman Faunus, Lupercus the shepherd god, the primeval Greco-Roman God of the Wild.
I've loved Pan since I was a little girl ogling my big picture book of Greco-Roman mythology which was so much more engaging than the Judeo-Christian Bible, which I also read cover-to-cover, both Old and New Testaments.
I thought Pan was particularly cool because Pan likes to play, and I liked to play.
The "God" of the Hebrews, Christians and Muslims is a "wrathful" god, occasionally a "loving" god, but never a playful god… well, except when He shows Moses His divine heart-shaped ass. That's actually a rather Lupercalian moment, and would have been more so if Moses would have swung a leather strap across the sky like he was flogging it, but alas, none of the Biblical translations say that he did.
Much later, I learned that some of Pan's "play" involved bestiality, which I found pretty gross, personally having no desire to have sex with any of my pet cats or parakeets, my neighbors' dogs or even Puff the Magic Dragon. However, I was fascinated. Greco-Roman mythology is filled with stories of humans mating with gods who take the form of bulls, horses, swans and other non-human animals. And then there were all those lonely real-life goatherds and shepherds making Valentines out of their goats and sheep. We now deplore this "animal abuse," as we should, but the abuse of non-human animals in our modern agricultural system is far worse, not to mention immensely destructive to our eco-system, and one of the chief drivers of calamitous climate change.
No doubt, Pan is a bit of a "bad boy," but he's the God of the Wild and the original Ecosexual, loving the Earth he makes love on.
Pan is also the patron saint of the bonobos, as their Latin classification is Pan Paniscus. Now that Valentine's Day has been declared World Bonobo Day, it's as if Pan is being honored again for his divine "sponsorship" of the peace-through-pleasure loving bonobos via the ancient holiday of the heart that was "his" from the beginning.


Not being very bonoboësque, the early Church banned the people's worship of Pan, Faunus and Lupercus. and, over time, they turned playful Pan into the Devil. The Demonization of Pan was quite intense. Sure, Pan was no Catholic priest (though some of those Catholic priests are much worse than Pan). He could be beastly and probably would have had the #MeToo movement after him, but to control people and our "nature," the Church turned the half-man/half-goat god into the lowest of the low, the worst of the worst.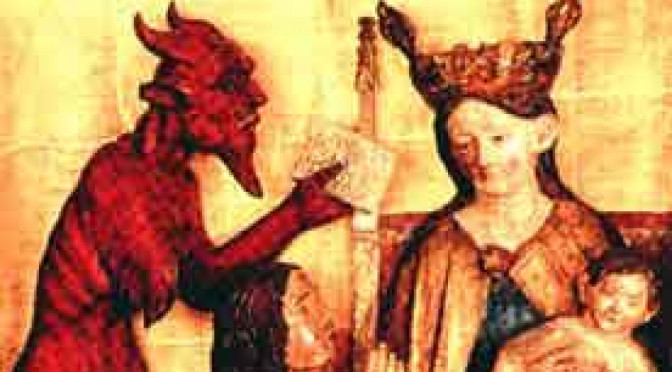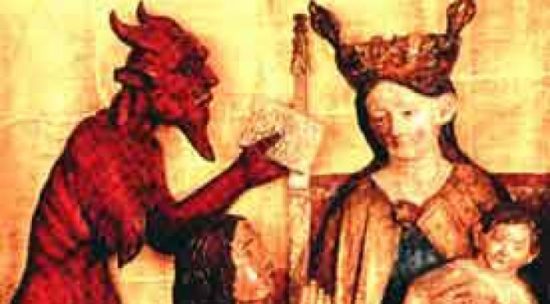 The rest is Satanic history.
But on this show, Pan reincarnates as "Bonobo Pan," ruling lusty Lupercalia in Bonoboville, under the glowing, waxing Lupercalian "snow" supermoon, just like old times.
PHOTOS: FRANK H
The cave-like Womb Room is transformed into the womb-like Cave of the Lupercal via the amazing power of the Erotic Theater of the Mind, aka a little imagination, plus some decoration (shout-out to Blossom Green, Ana Quintana and Miguel)!

Gathered around is a convivial group of sexy women and a few good men that come in and out, as invited… or not.
They're pretty much all 2018 SUZY award winners of all talents, shapes, apes and sizes.
Though everybody gets an "I WON A SUZY" button, we pass around the award, like it's a sacred object, a petite "Oscar" sporting wings and a Glyde vegan condom hat its head.
PHOTOS 1 & 4: 2 PHOTOGRAPHY. PHOTOS 2 & 3: JUX LII
Blossom, sporting a glittering red heart and matching kitty ears for the holiday, even puts the SUZY on her head!
At first, I wonder if I'll have to spank her for dropping it (which would be appropriate for Lupercalia), but she balances her SUZY perfectly like a Russian gymnast. Svetlana Khorkina, watch out!

Rhiannon Aarons is the Luper of Lupercalia
Lupercalia is so-named for the "Luper." If you don't know a "luper" from a "leper," the former is Latin for "She-Wolf." Our Luper is played in fine "furry" fashion by 2018 SUZY award winner for "Most Well-Rounded Kinkster" and "Best Stormy Daniels" impersonator, Rhiannon Aarons.
Just to remind us of how well-rounded she is, before we get our ancient tale (and tails!) off and running with the Lupercii, Rhiannon tell us about Spider, a new film she is starring in and producing.
PHOTOS 1-4: JUX LII. PHOTO 5: ALEN RED

Her co-star is none other than our old pal Ron Jeremy, who actually played Romulus in our uber-orgiastic Lupercalia Bacchanalia 2015 while all eight of our sex goddesses were the she-wolves, whose perky teats he most joyously and consensually suckled. Actually I don't think I got through telling most of the Lupercalia story that show because Ron was so noisy about trying to fuck all eight of my female guests, and actually succeeded in getting Miley Cyrus porn lookalike Miley May and Loni Legend to suckle his schmeckle. They seemed pretty happy about the thing at the time, and I truly hope they're not traumatized at a later date.
Then in 2016, right on Valentine's Eve, he asked me what I was up to, and I invited him to join the Bonoboville crew for Valentine Eve dinner in his capacity as Mayor of Bonoboville at the Waterfront Café on Venice Beach.

Ron can be outrageous, and he's been under a lot of heat with the #MeToo movement. I'm not saying their stories are right or wrong. They are their stories and their truths. Ron can be pretty pushy for sexual interaction, like Pan the horny old goat, but from what I've experienced and eye-witnessed over the course of 30 years, he's always taken "no" for an answer. Fortunately, I'm not so famous that my defense of his character has brought me more than a small amount of hate mail (more about large amounts of hate mail further down).
Let's not get too distracted by the Hedgehog and his scandals! Dana Hammer, the Spider writer, looks about as scandal-less (as opposed to scandalous) as a Vestal Virgin (speaking of virgins, check out my 10 Commandments of Virgin Sex, if you actually are one). But the prissy-looking ones are often the ones with the wicked imaginations. A small part of this exciting little cinematic ecapade will be shot in Bonoboville! Check out the Spider GoFundMe, and do as both Ron and Dana say: Give them money, honey.
She God Claire & Bratty Wolfie are Romulus & Remus
Two more stars of our Lupercalia Story are the twin brothers, Romulus and Remus, the founders of the great city of Rome, played by "Best Humiliatrix" 2018 SUZY award winner She God Claire and "Best Submissive"2018 SUZY award winner Bratty Wolfie (another wolf!).
Hey, boys played girls onstage in Shakespeare's day, and girls play boys in ours. These two cuties look kind of like sisters, so why not make the famous twin brothers who are said to have founded the great city of Rome? Yes, it's a "myth," but less farfetched immaculate conception or Moses parting the Red Sea with nothing but his rod.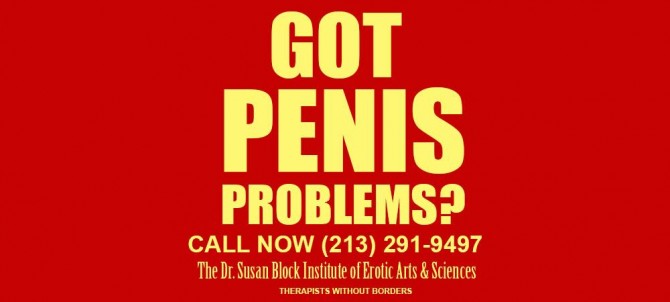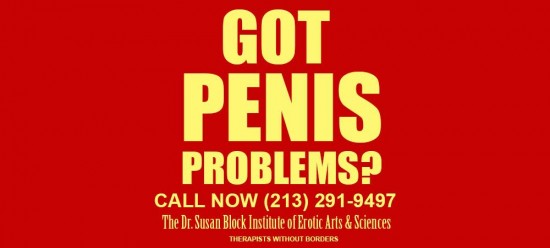 In the Lupercalia story, Romulus and Remus start out as newborn infants, the divine sons of Mars (Ares to the Greeks) the god of war. I'm a Make-Love-Not-War kind of gal, but what can I say, it's part of the story… of human civilization. And Mars is very much a patron of the warrior culture of ancient Rome.
As for the twins' half-divine, half-human mother, she is Queen Rhea Silvia, the daughter of King Numitor of Alba Longa who has been dethroned by his Uncle Amulius. The Queen is also a direct descendant of Aeneas, one of the few Trojan heroes not killed or enslaved by the Greeks, and Venus, the Goddess of Love, Sex and Beauty.
Goddess Phoenix is Queen Rhea Silvia
And who better to embody the divine Queen Rhea Silvia than the luminous Goddess Phoenix, two-time winner of the "Most Dazzling Domme" SUZY award, as well as the "Best Gift award for giving me one of her signature fiber-optic floggers. It's such a pleasure to mingle our dazzling neon "modern Lupercalian" whips together in the Womb Room for Lupercalia—feels kind of like a fiber-optic reunion!
In addition to her SUZYs, Goddess Phoenix won a women's fitness competition in the "over 50" category. She's always dazzling, but in her role as Queen Rhea Silvia, descendant of Venus herself, she looks like… well, Venus herself.
PHOTOS 2 & 4: JUX LII. PHOTOS 2&3: 2G
Wearing a flowing diaphanous white gown that's a cross between a Roman toga and Striperella's cape, she looks like she's floating. If you've had half a Jux Lii Cannabelly cookie (like me half-way through the show), she looks like she's flying in for the night and will soon be winging it back home to cavort and canoodle with the other gods on Mount Olympus.
When I ask her who the designer was, she replies, "I designed it Myself and had it made. It's a part of my new 'Goddess Experience' that I teach on the lifestyle all-adult cruises. It's the all-Olympian Goddess look."
Exactly.
Like most pro-dominatrices, Goddess Phoenix looks powerful in leather and latex; I've seen her in both at various DomCons. But lately, she's been wearing softer, more comfortable fabrics, off and on. She looks just as powerful as ever, maybe more than ever, because she breaks through with her message of glamorous Amazon (no, not Jeff Bezos' Amazon; Wonder Woman's Amazon), aka "glamazon" female power to folks who might be into leather. I love leather, but I haven't worn it much lately, partly because it's expensive and, well, animal rights, anyone? As for latex, I it looks so shiny and sexy, but it's not exactly easy-to-wear nor to have sex in.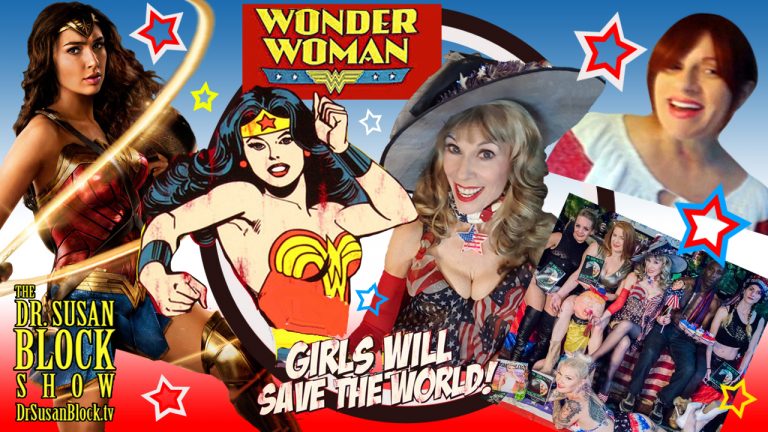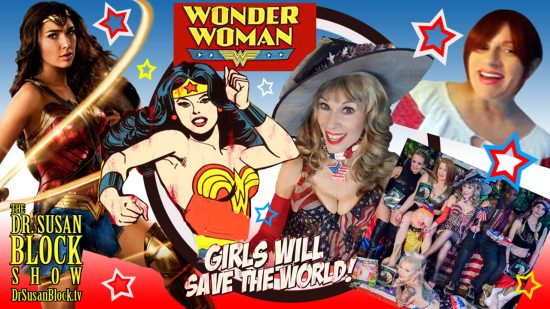 You can easily imagine Goddess Phoenix, descendent of Venus, having sex with the great god Mars in this light, white diaphanous toga-gown, then falling asleep in his arms and waking up in it to greet the dawn on her balcony in ancient Alba Longa, Italy… and then whipping Mars' muscular, heart-shaped ass.
With 25 years of experience dominating willing subjects, Goddess Phoenix will teach "the next generation" of dominatrices and doms how to practice the arts of BDSM and fetish, including "The Goddess Experience," in the about-to-open "Dom School," which she created with our mutual friend, headmistress of DomCon and Sanctuary, Mistress Cyan.
Check out the class schedule, and sign up for the March 23-24 Dom School.
A Tale of Two Tyrants
Meanwhile, back in Alba Longa, Queen Rhea Silvia gives birth to Romulus and Remus. There's your "next generation" right there.
Since he'd forced her to be a Vestal Virgin when he stole her father King Numitor's throne, this greatly angers their evil great uncle Amulius. So he tears the twins from her arms and has them tossed into the Tiber River.
Tossing newborns into rivers, abandoning them on mountaintops–these were popular methods of infanticide that many politically-minded tyrants utilized back then with "undesirable" infants, rather than outright executing them and possibly incurring the perpetual wrath of important gods.
Harsh treatment? You bet, though not lot harsher than our current Tyrant-in-Chief putting migrant children in cages, which kills some of them out of neglect and bitter conditions, while others are *just* physically and mentally traumatized.
The part of bad old King Aumulias who commits this heinous crime has been expands in this Commedia Erotica Lupercalia production, so it requires two actors to fill the role, the first being Capt'n Max, who enjoys playing heinous criminals with a little humor and humanity, and also he was born in Rome. He even delivers his soliloquy in Italian, as the mean old bastard mimes taking the helpless infants from Queen Rhea Silvia and tossing them into the Tiber.
PHOTO 1: JUX LII. PHOTOS 2-3: 2G
The Tiber River is played by our "Most Congenial Sex Worker" 2018 SUZY award winner, Kacy TGirl, looking elegant and svelte in a black lace catsuit, "Funniest Comedienne" SUZY award winner, Sunshine McWanes, looking a little sleepy but happy, and bubbly Blossom (whose bubbles are especially appropriate in playing a raging river).

They wave this piece of blue material up and down as Romulus and Remus mime drowning and trying to swim. It's like a very low-budget school play with FemDoms and subbies, artists and exhibitionists, voyeurs and connoisseurs. The dramatic free-for-Facebook music Abe plays sounds very theatrical, a little corny, but really engaging us in the "Tiber River Experience."
Rescued by the Luper & Suckled in the Lupercal Cave
So it flows until Romulus and Remus are miraculously rescued by Rhiannon, the sacred She-Wolf heroine, who pulls them out of the river and "suckles" them in that cave they call the Lupercal.
Interestingly, the word "lupa" is Latin slang for "prostitute." This explains a lot, especially all the suckling.
It's actually not as far-fetched as the Christian concept of immaculate conception. Some children have indeed been raised by wolves. Some of these wolves are probably more nurturing than human parents. After all, wolves are close to dogs, "man's best friend," except they're wild and know how to live in the wild.
So our lovely Luper/Lupa now opens her furry coat to reveal her fabulous natural tits, aka teats that suckle our heroes into heroism. When she stands up straight, she looks like some kind of Native American goddess temple totem pole. When she leans over, her large teat flopping naturally, like any natural mother, the Luper.

Romulus and Remus, with more oral passion than passionate oratory, tune into the primal spirit of the She-Wolf, the classical Cougar, the "Sacred Whore" of the original Valentine's Day, the Great Wolf-MILF of ancient Rome.
Take that literally, and we're back to those Tuscan shepherds getting their calcium straight from the teat.
But it's also about other kinds of nurturing only Mother Nature provides that can save our lives.


Romulus and Remus grow up strong, maybe a little crazy and very in touch with their animal nature from nursing on all that wolf milk.
asPHOTOS 1 & 2: JUX LII. PHOTOS 3 & 4: 2G
As they get older, they hear the story of their evil Great Uncle Amulius, and they are tormented by flashbacks replaying that awful ,oment when he tears them screaming from their true mother's arms, then locks her up and tosses them into the treacherous Tiber to die.
Maybe a passing traveler tells them what's really going on, or maybe they can speak "wolf" now and they hear it straight from the Luper's mouth. In any case being Sons of Mars and Queen Rhea Silvia, they can't help but have Wet Dreams about violent revenge.
The dreams virtually ejaculate the twins from the dark, primeval cave for Alba Longa where they break into Amulius' palace and murder him. Apparently, nobody stops them or does anything about it, probably because they all secretly hated the old tyrant.
Of course, we don't actually "kill" any of our Commedia Erotica players; we flog, spank or whip them with the Jux Leather "februa" (from which we get our name for the month of "February," showing how much clout Lupercalia had back in the day) them instead, which is totally appropriate to Lupercalia, the festival of flogging.
For this particular execution, our victorious "feral" twins chose a paddle, but not just any paddle. King Amulius, now played by Tim Sewall, 2018 SUZY award winner for "Best Baby Trump," appropriately wearing the Trump mask to connect this Tale of Two Tyrants, one in Alba Longa and the other in the White House. He's also wearing a black T Shirt showing Trump on Nancy Pelosi's leash that says "Trump is my bitch." Then there's the "Big Man Size" Pelosi paddle, which is what the twins use to carry out their murderous vengeance upon the evil old man.
Then they return the kingdom of Alba Longa to their Granddad Numitor, and give their mom, Queen Rhea Silvia, a big beautiful hug.
It's been years (I'm figuring 15) since they've seen each other. They also give her the Pelosi paddle to whack the tyrant (or would-be tyrant, since Trump can't get enough done to be an actual tyrant).
Like typical teenagers raised by wolves, Romulus and Remus get out of town and go on to create a whole new city. And they did just pay (or not pay) their workers while they vacationed on the Riviera (kind of like Mar-A-Lago, but a lot less tacky); they built this city themselves side by side with their workers.



But alas, these boys are sons of Mars, not bonobos, so they quarrel about a fence—which is sometimes called a WALL, of all things (they didn't have beautiful steel slats back then). Humpty Trumpty certainly isn't the first arrogant dude to put up a wall to keep out the "invader" who's actually your own brother.
Like Nancy Pelosi, Remus mocks the effectiveness of the Wall. And really, he's right. Then, maybe because he knows his twin is right, in a Mars-like rage of sibling rivalry like the Judeo-Christian-Islamic Bible's Cain killing his brother Able, Romulus kills his twin brother Remus.
Fratricide is a recurring theme among the ancients, both pagans and monotheists. Cain is presented as pretty damn evil, not to mention babyish, feeling sorry for himself for losing the favor of "God," while (in typical Greco-Roman fashion), Romulus is portrayed with more nuance. Unlike Cain, Romulus loved Remus. This was not a deliberate murder like jealous Cain killing Able, but a terrible accident of rage—over that damn WALL. He is said to sincerely "regret" the killing of his beloved twin brother Remus.
Not that it matters in Bonoboville where the fratricide is dramatized by Romulus whipping Remus with their own mother's fiber-optic flogger, and then we get to experience the resurrection of Remus as a Wolf!
Meanwhile, back in the almost-built city, their fellow builders whisper and wonder if maybe Romulus' much on-display "regret," was just political posturing and crocodile tears. Whatever it was (if it even ever was)—kind of like Trump "forgetting" that February 14th was the one-year anniversary of the Valentine's Day Massacre at Florida's Marjory Stoneman high school—Romulus appears to forget his beloved twin.With great vigor and triumph, he builds the city of both twins' dreams, which he names Rome, after himself, conveniently overlooking his twin brother.

Otherwise, Rome would be called "Reme."
Cave of the Lupercal "Frat Boy" Gatherings
However, Remus isn't completely gone, and now I'm not just talking about Bonoboville; I mean those seven sexy hills of earliest Rome, one of the world's oldest major metropolitan areas that's still got the cojones (not the briefs, the balls, and I would say the passion). Remus' spirit lives on in a college fraternity, the Luperci Fabii, as does that of Romulus in the Luperci Quintilii.
As time passes, these two fraternities, populated by young, noble, nearly naked, Roman college boys or "frat boys" get together to connect, make peace and have fun. I can relate because my alma mater (not just my panty logo), Yale, sometimes lets some students release that Lupercalian spirit). More on that my WYBC show.

Every Ides of February, these college boys would meet within that dark, womb-like cave of the Lupercal where the She-Wolf/Whore (Luper/Lupa) once suckled, nurtured and loved their twin great-great-great-grandfathers.
In the ancient cave, the sexy young frat bros and their priestly leaders sacrificed a goat, played pretty hilariously by Sunshine McWanes, wearing flashing goatish devil horns on her head and my ancient fur coat (once worn by the artist Mario Saucedo's beloved mother) over her shoulders. At first she's in a pretty unsexy black shirt, but she sacrifices that to reveal her boobs, to the Womb Room's applause.
The goat is to honor Pan, the horny old goat god.
Some accounts they also sacrificed small dogs (maybe because they're close to wolves)!
This disturbs me (I can't help but think of Betsy), so I skip that part.
In any case, we don't sacrifice anybody; we just whip them with our Februa. One goat isn't quite enough for this hungry crew, so Kacy also becomes a sacrifice in the Lupercal Cave. This may turn off some anti-sex feminists and Puritans, but I like to imagine that all those horny rich college boys invited a Lupa (sex worker) or two to their private Lupercalian festivities, honoring them as Goddesses and paying them well for their services.
We also honor Pan by marking each other's foreheads with the blood of the sacred beast.

In Bonoboville, we use red lipstick (provided by the fabulous Gypsy Bonobo) instead of goat's blood (which would be a little messy), drawing Xs, hearts, stars and Scarlet Letters on foreheads uplifted to Olympus.
We even mark Ana, looking sexy in Lupercalian red lipstick and a shoulder cut-out top.
Then up comes Miguel who requests a "condor."
I know a condor's a big bird, and apparently, it's the patron bird of his native Columbia.
But my condor looks more like a windshield-flattened dragonfly.
Miguel is satisfied, so on I go with the lipstick.
Thank goodness, Goddess Phoenix doesn't ask for anything complex, as Gypsy's lipstick is getting stubby.
Simply divine and wild in the best ways, she requests three dots in a horizontal row, a symbol of her Apache Native American tribe. Unlike Elizabeth Warren, who I still like, despite those silly DNA test results, Goddess Phoenix is really part Apache and spent some of her childhood on a Apache reservation. It is such an honor to mark this great bonoboesque Apache/Roman queen with our sacred Lupercalian lipstick.
But unlike the Church, the Lupercalians never took themselves too seriously, and neither do we
They were more wary of human hubris, which the Trumpus constantly displays like McDonald's features tasteless, unhealthy Big Macs to the tune of billions of dollars, euros, yen, pesos, rubles and every other currency, helping to destroy the environment and faithful customers' bodies.
The Running of the Lupercii
Upon being marked on the forehead with goat's red blood and white mill, the original Lupercalians laughed ritualistically. We laugh spontaneously; all that forehead-marking is pretty funny.
Too bad our resurrected sacrificial goat, marked by sunshine, is MIA for this scene, but the rumor is that she took the Lupercalian drinking tradition a little too far for her delicate constitution, and passed out in the Green Room.
The original Lupercalians then feasted on fresh roasted goat and drank a lot of wine. Here in Bonoboville, we forego the goat meat, but we do a lot of flogging with februa, partying like pagans for Pan, Bacchus and Venus.
Even Jack Nice, now sporting a bushy beard that gives him that Jack-Kerouac-and-Alan-Ginsberg's-Love-Child look and, as always, an endearing grin, gets down on his hands and knees for a few good swats from She God Claire, as Bonoboville's Rapper-in-Residence Ikkor the Wolf sings "She Bad."
With Ikkor, Bratty Wolfie and Rhiannon in her She-Wolf mask, it's Wolf Night in Bonoboville. Aaoooooooohhh!
I'm sure the ancient Lupercii also had singers, rappers, thespians and musicians singing and playing as they ran through the countryside and into the towns, whipping everyone who held out their hands, buns or other body parts into a state of luck, love and horniness.
The Romans called this event "The Running of the Luperci," and they believed that such gentle, consensual whacks ensured fertility.
It's not be as scientific as an IVF clinic, but it sure did whip the local populace up into a frenzy for sex, often creating a Roman baby boom around harvest time.
Julius Caesar & Lupercalia
Which brings me back to Marc Antony in one of Shakespeare's most intriguing history plays, "Julius Caesar." Antony was an avid Luperci, and he presented Caesar with a crown at the climax of the Lupercalia.

Wisely, at first, Caesar turned it down. Finally, goaded by the jovial drunken mob, he accepted the crown as everyone cheered their approval. Well, not everyone.
The Senators of Rome—some of whom were his trusted friends ("Et tu, Brute?"), and none of whom were Lupercii—gang-murdered Julius Caesar in an orgy of blood on the Senate floor by the Ides of March.
Rebranding Lupercalia as SAINT Valentine's Day
All that public whipping followed by rapturous orgies was a lot more erotic than a paper Valentine. It was a little too erotic for the early Catholic Church which violently squelched Lupercalian enthusiasm at the end of the 5th century by making the holiday illegal.
The also turned Pan/Faunus/Lupercus into the Devil, very effectively rebranding the horny old Lupercalian goat and all communal sacred sex as "Satanic."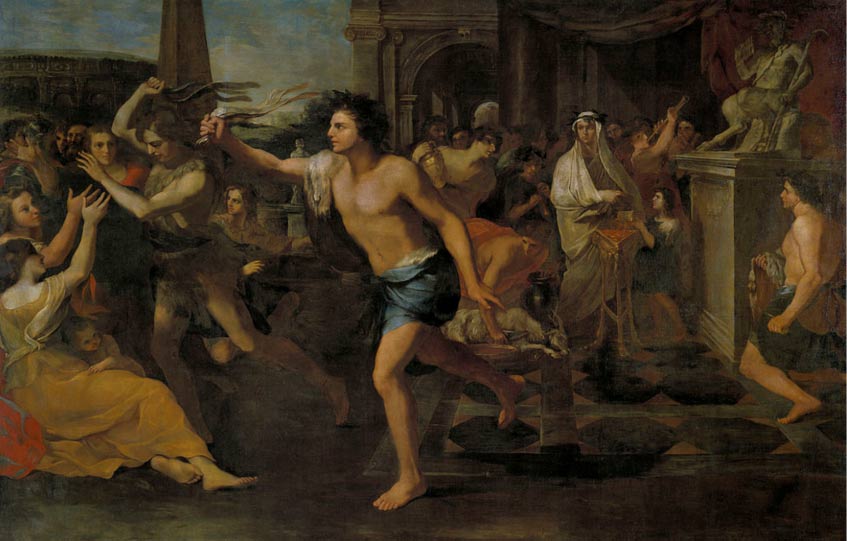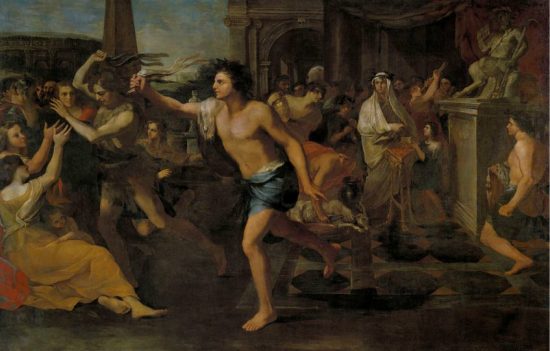 The elites of Rome approved the move; Lupercalian wildness had always frightened them. At first, the common people of Rome rebelled, but the rebels were killed or imprisoned as "Satanists". Then the Church plunked the more saintly Valentine's Day, based on a celibate priest they called Saint Valentine (who was less likely to exist than Romulus and Remus), a couple of days before the old Lupercalia, even appropriating the vivid color of goat's blood smeared on human skin and milk as its signature shades: vivid Cardinal red and milky white.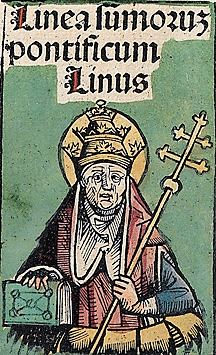 The Roman people accepted this forced romance like rape victims trying to save their lives might appear to "accept" rape, Otherwise they'd be executed or imprisoned, tortured (nonconsensually) and then executed as Satanic heretics.
The Valentine Heart is a Well-Whipped Heart Shaped Ass
Despite the Church's demolishment of Lupercalia, another symbol of Valentine's Day seems to be Lupercalian in origin. That is, the classic Valentine "heart" looks nothing like the cardiac organ for which it appears to be named. It does, however, closely resemble a well-whipped set of buns. No wonder we call the perfect ass "heart-shaped." Bratty Wolfie's heat-shaped buns are an especially apt example, especially when they are whipped red by her Queenly Mother, flogging expert Goddess Phoenix.
Because the heart logo is shaped like the perfect ass.


The Church may have banned Lupercalia for centuries, sugar-coating its lusty history with the forced coupling of Valentine's Day, but we are bringing it back from the annals of prehistoric Rome to the anals—and hot heart-shaped asses—of modern Bonoboville.
Meanwhile, Trump/Amulius reappears to hold out his tiny hands and lying ass that get whupped with a rainbow of februa and the Nancy Pelosi paddle. Always mixing FemDom politics and BDSM theater, we give a shout-out to Mistress Tara Indiana's Dominatrixes against Trump (D.A.D) who have nurtured both Rhiannon and Tim politically, artistically and fetishistically, including our amazing Russian Hooker Pee Party, sharing their golden sprinkles on a different Trump.
Maybe Mistress Tara should run a school for submissive Trump surrogates who like to put on the mask when Mistress proceeds to show us how to "beat Trump." More of a "Trump Subbie School" that could have mixers with Goddess Phoenix's Dom School.
Coincidentally, I first learned about Lupercalia in 2006 (though my first Lupercalia blog was 2008), the same year that Stormy Daniels claims Trump challenged her to spank him with this Forbes Magazine for his own private FemDom Lupercal. Nancy's got the popularity; she should whack him this week for declaring a National Emergency for his stupid Wall, the kind of thing Romulus killed Remus over. I thought it was a Forbes… maybe even that 2006 issue with Ivanka on the cover with him.
From Glamazon to Amazon (Bezos' Amazon)
Then Stormy revealed that she spanked Trump with a copy of his own Trump Magazine. That's even more perfect!
I can relate to that as I spank some of my guests with my proof copies of SPANK 'n' Art Speakeasy Journal.
Yes, we still just have proof copies this show, and actually I don't spank anyone with these for this particular Lupercalia.

Since the Lupercalia includes a lot of flogging and spanking—all consensual—we thought it would be perfect time to launch our spanking new SPANK 'n' Art edition of Dr. Susan Block's SPEAKEASY JOURNAL.
Then, our publisher, the great and ridiculously powerful Amazon, informed us at the last minute that we need releases from everyone in the magazine. We spent a few days searching, scanning and sending releases to Amazon three days ago, only to be informed they needed five days to approve it. But the proofs are cool—the "Not for Sale" band around my boobs looks like Bezos breast bondage—and the Lupercalia pages look spank-tacular.
Speaking of Bezos, "Bezos Exposes Trump's Pecker" is on Counterpunch!
Valentine's Day 2019
"Floggers Not Flowers!" is the battle cry of the unValentine Lupercalian. Lupercalia was pastoral and purifying in deeply connected, communal ways that brought humans together with nature and each other. V-Day was a sham from the start, and still it struggles to maintain credibility.
I'm all for romance, and I've got the almost 27-year-old marriage certificate to prove. I love the roses my Valentine gave me. But I'll take communal lust and pleasure over commercialized love and pressure any time.
Better to have your buns beaten (consensually) on Lupercalia
Than have your heart broken (badly) on Valentine's Day.
Which brings me back to Valentine's Day 2019. Though I tried my over-analyzing best to make it great, or at least "not bad," well, those best-laid plans may not get you laid the way you planned.
And they sure didn't.
I had "planned" to spend a romantic day with my Valentine, my beloved Cap't Max. I didn't really care what we did together, as long as we'd be together, but I hoped we could manage somehow to go down the coast to visit the bonobos at the San Diego Zoo, then attend the World Bonobo Day Celebration at the Blind Lady Ale House in San Diego where their special gift baskets were featuring signed copies of The Bonobo Way, with all proceeds go to The Bonobo Project, among other bonobo-oriented goodies. That hope evaporated when I realized how occupied I was fielding Valentine's Day interviews and client calls. A sex therapist's V-Day can be very busy with business.
Then a couple days before the High Holiday of Love, Max asked if it was all right with me for him to go out to see this building in Arcadia that might be the home of the next Bonoboville (it will be!), and I said sure. We'd had an awesome Valentine Splosh, Sex & Love night, and a sure-to-be-great Lupercalia in two days. I didn't want us to miss that important opportunity because of my sappy feelings, and anyway, now that I knew about the Lupercal, I didn't care about the enervating fake news of Valentine's Day… did I?
Maybe, maybe not. Soon after Max left (with a lot of Valentine hugs and kisses), I turned back to my computer, and saw that my interview with Salon columnist Chauncey DeVega: Has Trump Wrecked our Sex Life? 'Post Trump Sex Disorder' is real, says sex therapist…" I had done the interview several months ago, so not only was it slightly out-of-date, but why, oh why did they post it on Valentine's Day?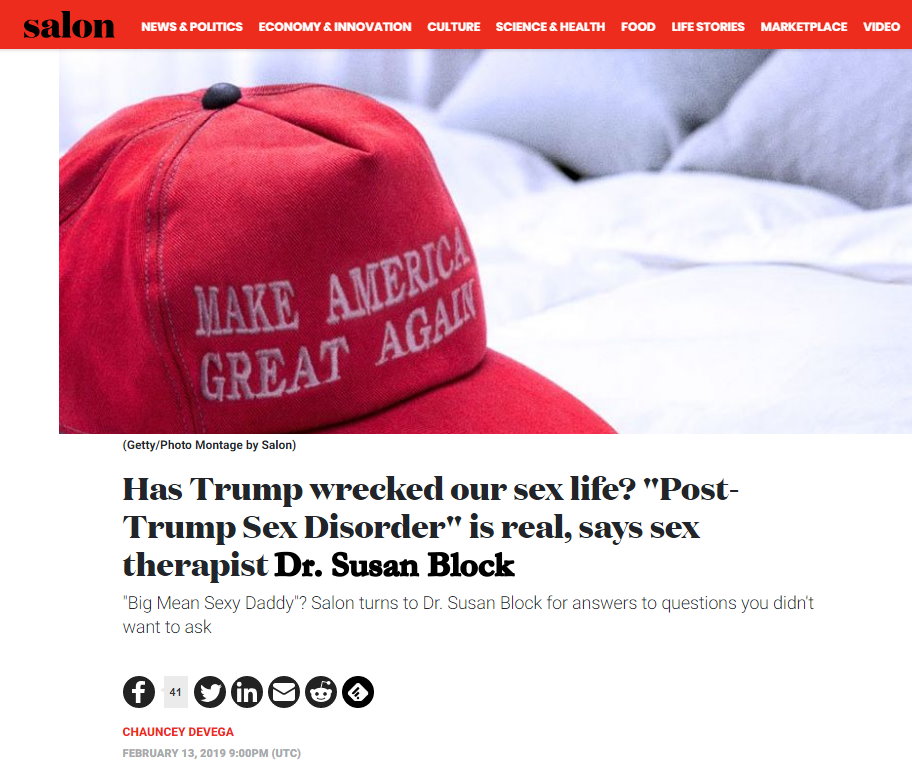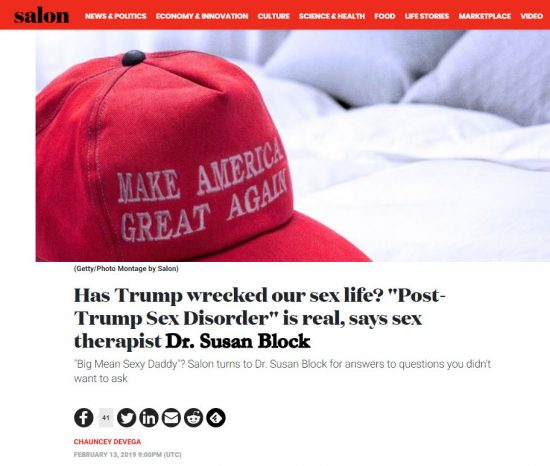 Because V-Day is the day that most mainstream media, even "progressive" MSM like Salon (I love Salon!), post sex-positive articles and interviews. Not that they all don't go on ad infinitum about sex all year, but those articles tend to be about sex scandals, rapes, incel murders, sexual harassment, Trump's cheating, lying sex life and other types of really bad, unethical sex. It's true that Chauncey (one of my favorite Salon writers; hell, one of my favorite writers period) was mainly talking with about "Post-Trump Sex Disorder" (a different kind of PTSD) which Cosmo had first asked me about back in 2017. I don't remember using the word "wrecked" (though he's got the tape, and maybe I did), but it's true that many of my sex therapy clients, show guests and friends tell me they've been suffering from this kind of PTSD unique to the Trumpocalypse. It's not Post-Traumatic Stress Disorder (the more serious PTSD), and certainly doesn't require hospitalization. But it sure can ruin a V-Day or just a night when one of you wants sex and the other needs to watch Trump (or whatever breaking news is erupting from the Trump Crime Family saga), and it's even been at the center of some divorces. We also talked about how some (male and female) Trumpsters love their "Big Mean Sexy Daddy Trump" so much, they fantasize about having sex with him, even being "inside of him"… take that as you will. We also talked about Paul Manaforte coercing his wife into interracial cuckolding, the difference between good and bad cuckolding, as well as swinging, spanking, BDSM, ammosexuals and other fetishes that relate to politics (in a way they all do). It's a great interview!
At first, as I looked at the comments section and posted it on my Twitter and Facebook, producing a balanced amount of pro and con comments, answering as few as possible, I was just annoyed to be doing this on Valentine' Day. Then I got really annoyed to see that some "liberals" were saying Post-Trump Sex Disorder didn't exist, mainly because they didn't have it (so they insisted at the top of their tweeting lungs), if you "let" Trump affect your sex life or your psychological state at all you must be some kind of mental weakling and ought to be exterminated from their Snowflake Fitness Program.
Then suddenly, an avalanche of real hate mail fell on my head. Well not on my actual head, but on all my social media, which feels like my head which is currently as congested as LA.
Apparently, Trump News–I mean Fox-News had picked up select bits of the interview, with the very misleading Valentine headline "Not feeling the love? Blame Trump, racism and war" featuring a photo of a smiling woman (obviously meant to be a Trumper) and weeping woman (that's… me?).
With this clickbait, the Trumpsters set aside their candy hearts and kisses to write me one vicious, threatening, horribly misspelled email, comment and tweet after another. I got so much hate mail, you'd think I was Satan… or Pan. I will soon write a whole new article about this, in which I will reprint several of these poop-laced missives to satisfy your desires for vicarious hate (I know I like to look at other people's), but this blog is getting long enough. The flood of vitriol keeps flowing, and maybe I'll get some more amusing (for you) epistles from the St. Valentines of the Trumpocalypse and the self-inflated sex machines of Liberalsville by the time I post the whole ugly, hilarious yet undeniably hurtful shebang.
Meanwhile I called Max, trying not to cry, and though he spoke sotto voce, so our real estate agents would hear, he was truly thrilled at the strong reaction. Basically, he was in an important meeting and would have to call me back. I told some Bonoboville crew who laughed and cheered (though some looked at me sadly like I'd contracted one more ailment). "You're obviously touching a nerve," said Harry Sapien. But the hate kept coming and, though I thought I was strong enough to let it roll off my back, I found the rest of my already rather sick body was breaking down in various ways, painful, nauseating and embarrassing. Again, I'll go into more of these details for you medical fetishists later. For now, suffice it to say I was a Valentine Mess (at least not a massacre).
Then Max came home with roses and sushi, hugs and kisses, and we put the roses right by our roof leaks that burst forth like a dirty waterfall on Valetnine's Day morning, so we'd remember the date.


We had a little spat about I don't know what, but then I turned away from my devices (that helps handle Post-Trump Sex Disorder and finally, my ridiculous mess of a V-Day turned out okay with a very happy ending.by Valentine's Night, we were having uber-orgasmic sex, and at least for old Lupercalian Valentines like us, it was uber-orgasmic.

All's Well That Ends Well—also Shakespeare, who really did have "the best words" without having to say so.
But it just underlines, with a big red stroke, why I prefer Lupercalia!
Feb. 20, ,2019. Susan Block, Ph.D., a.k.a. "Dr. Suzy," is a world renowned LA sex therapist, author of The Bonobo Way: The Evolution of Peace through Pleasure and horny housewife, occasionally seen on HBO and other channels. For speaking engagements, call 310-568-0066.