F.D.R. (F*ck Da Rich): Masturbation Cowgirl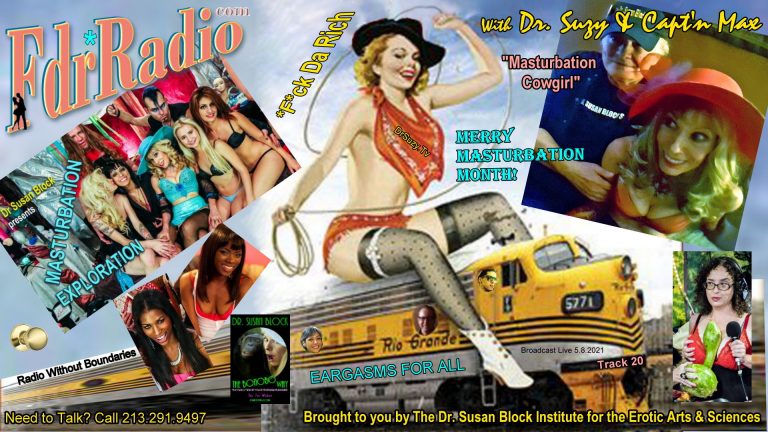 Length 01:24:34 Date: May 8, 2021
by Dr. Susan Block.
All Aboard the Self-Love Train, straddled like a Sybian by the solo-sex Cowgirl, as we "let our fingers do the walking" and enjoy the ride.
Merry Masturbation Month, all you Fappers and 21st Century Flappers roaring into the new Roaring 20s. You've heard of the old "Roaring Twenties" right after the terrible Influenza of 1918? Well, this is our time (fingers crossed, but not legs)! So don't be Joe Rogaine; get vaccinated, wear masks (sexy masks!) in crowded spaces, and soon we'll be back into orgies and cuddle puddles. Spring is here, summer beckons, and DomCon (in-person again) is coming!
Meantime… let's masturbate!
Self-pleasure is the safest way to go in these in-between times (is she or isn't she… vaccinated?), as we broadcast live on the second Saturday of the Mmmm Month, taking personal "confessions" of orgasmic discovery from hog-floggers and muffin-buffers on our various platforms.
Confess to Your Mother Confessor
They say, confession is good for the soul, and these Masturbation Confessions are good for the body, "temple of the soul," and the erotic theater of the mind as well. It's a religious experience without the religion, testifying to your self-love from behind the comforting curtain of radio, with me as your somewhat maternal Masturbation Month Mother Confessor. It's fitting since it's also the cusp of Mother's Day, which in Bonoboville, is also MiLF Day (Check out MILF Day 2020 for squirting and lactating MILF Bunny Lebowski).
We're blessed with real-life MILF, Mom, MFA and Masturbation Month Moderator (that's a lot of Mmmmmm), Rhiannon Aarons, guiding us through our second Clubhouse experience.
The newish audio-only platform (now available on android) provides us with the virtual space for a mini Bonoboville reunion, as other Dr. Susan Block Show alumni who enjoyed many in-person erotic adventures in pre-Coronapocalyptic days, now share their Masturbation Confessions.
Ana Foxxx Does a Doorknob
First, the fabulous and very foxy Ana Foxxx joins us from the backseat of an Uber (yes, we hear the driver, and we figure the driver hears us!), confessing that she "loves the fuck out of herself," and every month is May in Ana's world.
Nevertheless, Ana says she has a complicated relationship with sex toys (perhaps they should go into therapy together?), especially those Love Dolls in her ex's closet. This prompts an inter-platform discussion of the "uncanny valley" of weirdness between humans and these lifelike mannequin sex toys that look so much like us.
We had awesome Ana on DrSuzy.Tv many times, starting back in 2012 with Spoken Word, Pussy Talk and, speaking of masturbation, her first Sybian ride was on Sex, Science and Sybians with SSSS (Society for the Scientific Study of Sexuality).
But Ana's most charming tale revolves around the first time she masturbated which happens to have been on a doorknob. Yes, this resourceful beauty lifted one long athletic leg as she balanced on the other, mounting that rounded metal thing most people just think of as a way to get in and out of a room. Well, that doorknob opened the door to Ana's Womb Room and perhaps her whole career as a successful, sex-positive, erotic entertainer.
Someone ought to come up with a doorknob dildo/vibrator that rings like a doorbell on the highest speed.
Natassia Dreams' P-Spot & Jonny's British Boarding School Wankers
Next we take a masturbation confession from the lovely and vivacious Natassia Dreams (seen on DrSuzy.Tv in Blow Me Away: One Billion Rising) who vividly describes the intense orgasm she experienced from masturbating with a sex toy that really hit her P-spot. Oooh la la!
We also hear a riveting tale of British boarding school masturbation from Jonny Menton who, in his beguiling British accent, tells of being accused by the school Master (bator?) of "masturbation proselytizing."
Young Jonny was doing no such thing, but simply asking a teacher the apparently very taboo question of whether there was anything really wrong with, as the Brits say, "having a wank."
The whole torrid tale sounds very kinky and traumatizing at the same time, and certainly why Jonny calls masturbation "self-abuse" and "self-pollution" with only a hint of sarcasm really hits home for me since, as a self-love-positive sexologist, I really do practice "masturbation proselytizing."
Sex Toys Not Guns!
I try to practice what I preach. It's fun! And the alternative is deadly. Seriously, like most people—kids and adults—I love my toys, which are mostly sex toys. But all over America, people are playing with a different kind of toy, their guns—though guns are certainly not toys, at least not harmless ones.
Just like a toy gun can seem real, a real gun can seem like a toy.
A few days before this broadcast, an Idaho middle school sixth grade girl pulled a gun out of her backpack and opened fire, injuring two, before she was (luckily) disarmed. Today, as I write this, six people were shot and (unluckily) killed at a Colorado Springs birthday party.
What kinds of toys are guns? The NRA's Mothers Day tweet features a sexy Mama and cute little girl smiling while holding their cute colorful firearms. No wonder the children are now shooting their mothers and fathers, brothers and sisters, teachers and classmates. No wonder the "ammosexuals" get aroused by their AR-15s more than life itself.
What if we made sex toys more acceptable and guns less acceptable? We'd all be happier, more satisfied and less likely to die.
#CocksNotGlocks!
Throw down your arms and let your fingers do the wanking. Shoot the gun between your legs. Give yourself a hand.
Is "Choking the Chicken" Ecosexual?
In between all these juicy confessions, Capt'n Max (who did research in the area of mutual masturbation that morning with yours truly), Mariah and Unscene Abe divulge, hint about and spill the beans on their experiences with the five-finger knuckle shuffle, though there's not much time for that.
With all the Clubhouse confessions, I only have time to give one more virtue of the 8 Great Virtues of Masturbation, but it's a good one, particularly because we need to balance out Jonny calling self-love "pollution": #6 Masturbation is Ecosexual.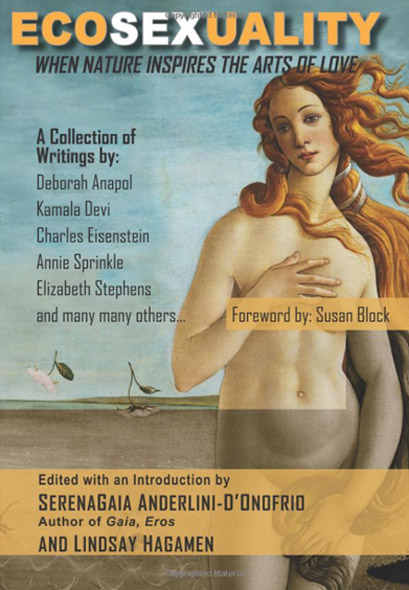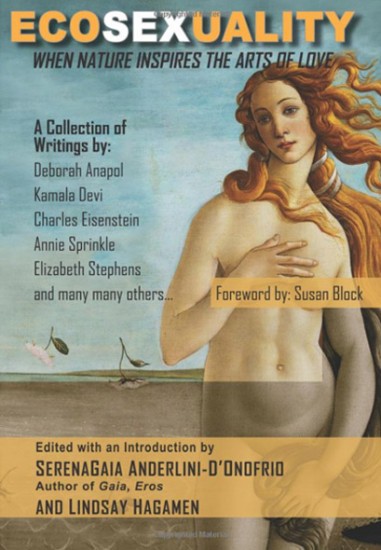 Mariah reads out a few comments from other platforms, including "Neesh" on Reddit who claims to have walked in on his "employer" using a "rotisserie chicken" as a sort of Fleshlight with wings. Sounds like he did a remake of American Pie set in the poultry section of the local food mart.
Wonder if anybody ever ate that chicken…
Bill & Melinda Gates-Gate
We don't have time to take their confessions, and we're not sure it's really them, but it seems like Bill and Melinda Gates are out there listening, physical-distancing from each other on one of the platforms, while we peer at them from the dining car, as everyone dines on "spilling the tea" of their divorce after 27 years. The Gates' may be billionaires, but at least Capt'n Max and I made it to 29.


Bill and Elon could buy the Congo Rainforest, and if they did, they would probably destroy it.

I wonder who gets the farm. Or farms. Besides Microsoft, etc., Bill Gates owns at least 242,000 acres of American farmland. Well, the Gates have really been trying to help handle the Coronapocalypse and other global crises, and they're not the worst of the billionaires. Though billionaires by definition are part of humanity's immense problem right now, and why we say: Fuck Da Rich… nicely, of course, but hard. Your charities are great and all, but pay some taxes that benefit everyone (not just the groups that you and your consultants favor)!


The coolest thing about Bill Gates is that he told some high school interviewers that if he were a nonhuman animal, he'd be a "bonobo" (though his pronunciation is off). Melinda's answer to the same questions was "white leopard," so even back in 2016, we could see that divorce coming.
I'm biased, I know, but I believe that long-term love is the greatest adventure we humans can share in this crazy life we live in our so-called (crumbling) civilization. But it's not for everyone, and divorce may well be all for the best in many cases.
So, with obvious ulterior motives, we're going to send them "Happy Divorce" gifts: The Bonobo Way for Bill and a Hitachi Magic Wand for Melinda.
Apparently, Elon Musk (who hosted SNL to mixed reviews while we were broadcasting live) likes bonobos too! Bill and Elon could pretty much buy the Congo Rainforest, and if they did, they would probably destroy it. But imagine if they bought the Congo and Amazon Rainforests, also paying for the conservation so they could truly go back to their wild states, *giving* them back to the Earth, so then perhaps the lungs of the planet can finally breathe again. Though yeah, they're billionaires in a crazy capitalist "civilization," and if they bought the rainforests, they'd probably "privatize" the them and screw up the ecosystem even more.


As I write this, tea is spilling across the interwebs about Melinda leaving Bill because of his association with Jeffrey Epstein. Sounds like a certain snow leopard is stalking a bonobo. More likely, just Murdock stalking Gates. Or maybe damage control by a cagey power couple before the big Ghislaine Maxwell trial. Is this Gates-Gate? What happened to Gaetz Gate? So many ways to read the tea leaves!
RIP Bo & Lori
We also say farewell to a couple of beloved nonhuman animals: Bo, the Obamas' adorable Portuguese waterdog and Lori the parrot.
We didn't know Bo personally, but he seemed like a good, cuddly dude.
As you may recall from last week's F.D.R., Lori the parrot was Chico's inter-species friend.
He actually saved Lori, with Ana and Miguel's help, from a lonely death in the dirt. Instead, Lori experienced a few more days on earth, tended with love by all of us in the *parrot hospice* of Bonoboville.
Solo-Sex Cowgirl & Masturbation Exploration
Back to our title character, Masturbation Cowgirl, wielding her lasso like a FemDom, straddling our Self-Love Train like a divine giantess. As the Captain and I discover for the billionth time that morning, the Cowgirl position for intercourse is the best for mutual masturbation of the woman's clit, labia, boobs, everything! If you've got the lights on, the guy (or gal with strap-on) can even see what's he doing!
Mariah declares that she's "never done cowgirl," and Rhiannon and I are so alarmed by her cowgirl virginity, we're about ready to hire a male sex worker to break her in.
Then BonoboRomi says on Reddit: "God bless cowgirl, but girls gotta be careful or else you can break your man's Bronco."
We want to sympathize, especially since he's got "Bonobo" in his name, but we have to say that it would have to be a very frenzied ride for simple Cowgirl to break even the longest, hardest bronco. Such accidents are more likely to happen in Reverse Cowgirl… at which point, BonoboRomi realizes that's what he meant.
Then Mariah realizes that's what she meant too. I'm so glad she's not a Cowgirl Virgin. Reverse Cowgirl is more of a pornstar position. Pro-cowgirls know how to handle those bucking broncos while riding in reverse. So if it's your first time, take it slow and easy. Trot, don't gallop, Cowgirl!
Though regular Cowgirl is perfect for mutual masturbation of the female, Reverse Cowgirl is not. However, as she rides that bronco (carefully now!) she can reach down and give him a Bonobo Handshake… Testify!
Reverse Cowgirl is also a perfect angle to give that Woman on Top a nice spanking. Not too hard though or the sheer impact could knock that cowgirl off your bronco. Ouch! Whoa Nelly!
Our Sex Calls channel has an awesome video about just how to safely, comfortably and erotically maneuver into Reverse Cowgirl. As you can see above, though it doesn't *show* anything, Youtube in its infinitely censorious lack of awareness, has deemed it "age-restricted," so you have to confirm you're over 18 to watch it.
Listen above or below and then watch our sensational post-show throwback (2013), Masturbation Exploration, featuring a sexy, star-spangled cast of guests, including nice Catholic Loyola Marymount grad and porn star Odette DeLaCroix, THE Amor Hilton and the one and only Penny Jean, a protégé of Jack the Zipper from a religious background, who stole the masturbatory show.
During the afterparty, Penny became the "hotwife" in a classic cuckolding scene—except the three people involved don't know each other. It starts with Penny having sex with one of the guys (I won't say who) in my giant broadcast bed while Mo the Monster watches, slowly beating his meat. When the guy loses his erection, Mo steps in like a bull to finish the job, living up to his name. The "cuck" is not too pleased about this, but fortunately, he is not an asshole about it either.


It's not easy being a good cuckold (as we saw in our cautionary tale of Church-based cuckoldry gone wrong), but I think Bonoboville's atmosphere helps him to chill and enjoy.

Merry M Month, Mom-in-Heaven
I have often wondered: What does it mean that Mother's Day falls in the middle of Masturbation Month? It's probably purely random. After all, masturbation doesn't lead to motherhood—except possibly for the Virgin Mary and some of those other legendary ladies who have given birth to gods with no apparent human dad.
Solo sex is almost always the very first erotic activity of our lives. At least, it should be. Even inside our mothers, we touch ourselves for relaxation and pleasure. As babies, we play with any part of our bodies we can reach, but our genitals are especially exciting, because of the intensity of sensation. For better and for worse, our mothers often catch us at it.
Thanks to my own Dr. Spock-influenced mom, I didn't grow up too inhibited about polishing my little pearl. Like most kids, I started playing with myself at around the time I started playing. Not that my mother approved, but she did, at least, put up with it. That is, she didn't punish me; she just warned me to cool it in public—like when she caught me holding the sprinkler under my crotch on the front lawn, or sliding my hand under my skirt during the duller portions of the Passover Seder. Always hygienic, she also reminded me to wash my hands. "Suzy," she said when she caught me petal pushing, "Your hands are dirty, and it's clean down there."
At least, Mom's pragmatic attitude didn't denigrate my sexuality. She didn't say "it" was dirty. And she was right about my hands being dirty—probably sticky with peanut butter and jelly or something I'd pulled out of my nose. She wasn't Dr. Betty Dodson or Dr. Joycelyn Elders or even George Carlin ("If God has intended us not to masturbate, he would have made our arms shorter"), but at least Mom had an oddly sex-positive way of attempting to regulate my masturbatory passions. Thank you, Mom! It's stories like these that make the (probably random) fact that May is shared by both Mother's Day and Masturbation Month make a little bit of sense.
That and the mmmmarvelous alliteration.


So, make love to someone you love, even if that someone is you. And don't forget to wash your hands before you do. Remember what my mama said!
Then suck your fingers.
And If You Need a Hand…
You can always call the Therapists Without Borders of the Dr. Susan Block Institute. Confess to your Mother Confessor.
Your self-love secrets are safe with me.
© May 8, 2021 Susan Block, Ph.D., a.k.a. "Dr. Suzy," is a world renowned LA sex therapist, author of The Bonobo Way: The Evolution of Peace through Pleasure and horny housewife, occasionally seen on HBO and other channels. For speaking engagements, call 213-291-9497.