Sex Doll Invasion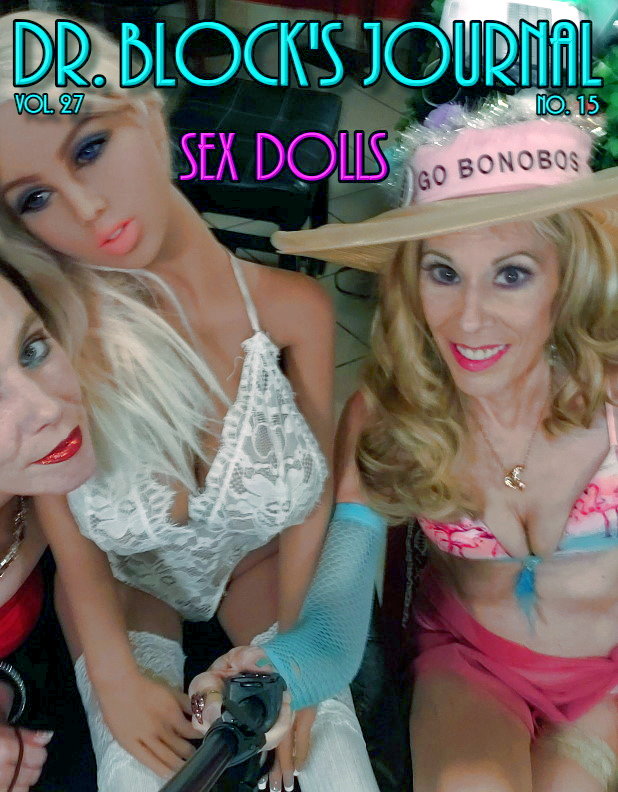 Length 01:31:13 Date: July 27th, 2019
by Dr. Susan Block.
Live from the Valley of the Dolls, courtesy of Vivant Dolls, this show might challenge your perceptions of sex, love and life itself.
Usually I address my congregation, guests and audience as "All you Children of Sex," and we humans (like other animals) are all Children of Sex, and Amen and Awomen to that.
However, despite my efforts at inclusivity, dolls are not children of sex. Dolls and robots are children of engineers, who often are not having sex, and the amazing, unnerving sciences of robotics and Artificial Intelligence (AI).
The life-size, beautiful, bendable Sex Doll, Love Doll or Real Doll is the ultimate in erotic simulacrum.


Then again, they're just human-shaped, life-sized sex toys… and I love sex toys!
Pygmalion's Kiss
Sex dolls are very high-tech, but they're nothing new. Ever since the Greek myth of Pygmalion, the sculptor who falls in love with his sculpture, people have been falling in love or lust with dolls.

Pygmalion's tale has a happy ending; when he kisses the cold stone lips of his sculpture, they turn warm and soft, as she is miraculously brought to life by Aphrodite, the Goddess of Love. Alas, more modern human-doll love stories aren't quite so simple.


In the 60's, there was My Living Doll. The doll was played by Julie Newmar, but her owner Bob Cummings, acts more robotic than she does.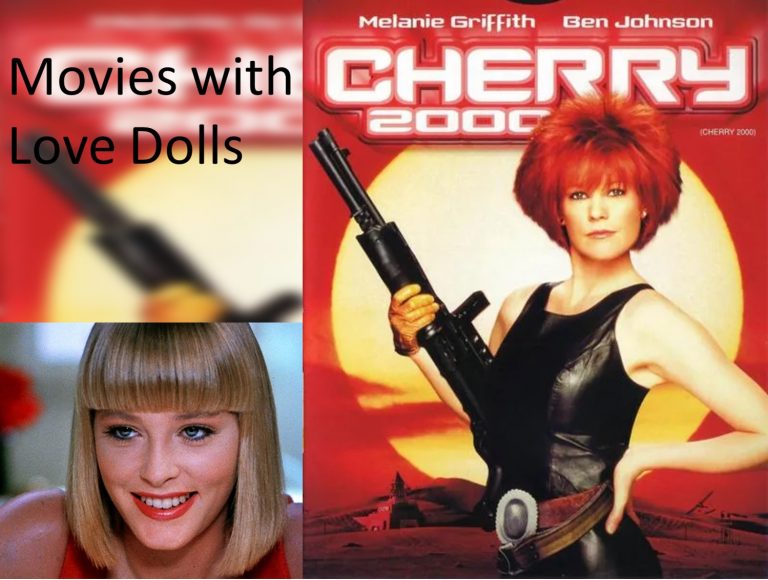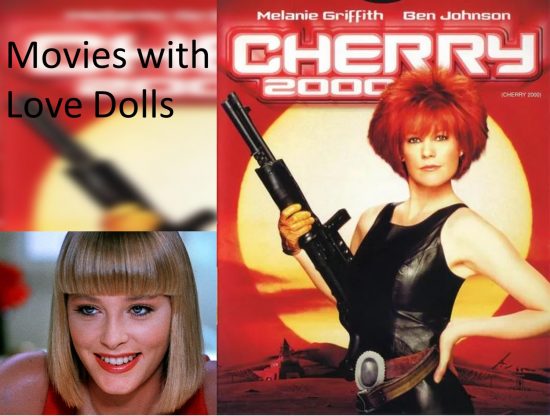 Comedies of the 1980's, like Cherry 2000, show guys falling in love with robots or store mannequins; see Mannequin—as well as DrSuzy.Tv photographer Lanning Gold, who has turned mannequin photography into a fine art.
For the most part, these films involve human actors playing living dolls.
Now the tables are turning, and the dolls are starting to "play" the humans. Pygmalion's kiss is breathing life—or at least something lifelike—into dolls.
High-Tech Heaven or a Robot Apocalypse?
As usual, sex leads the way in technology. Sex doll scientists say next-generation synthetic models will be "indistinguishable from humans." They will walk among us like the androids and replicants in Blade Runner, The Matrix, Westworld and Lifelike.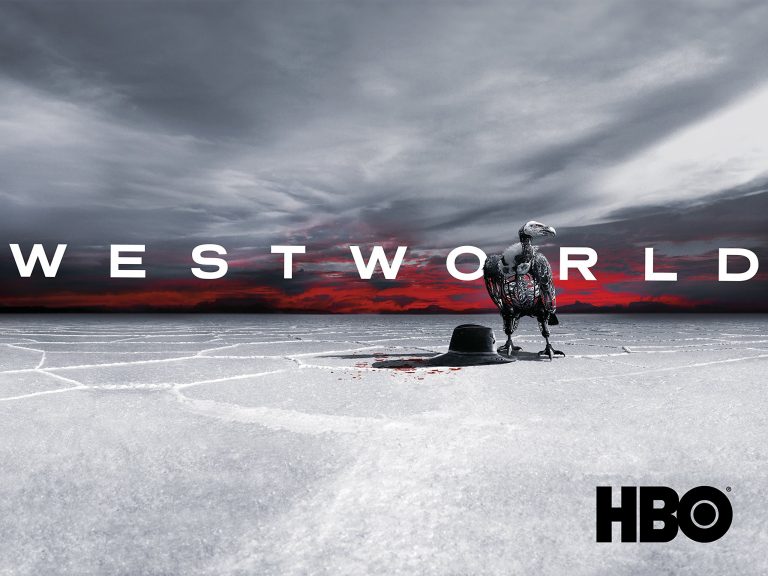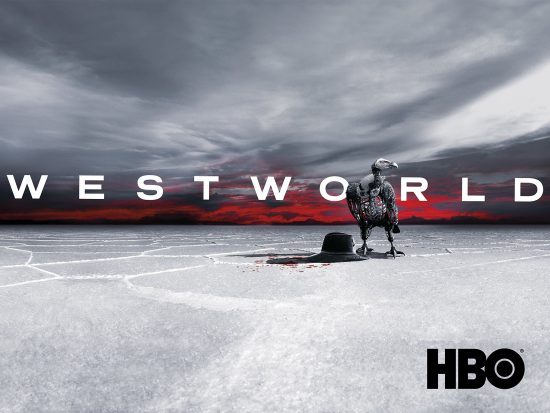 Sex dolls can't walk yet. But they look pretty good and rather sexy lying down or sitting up. Some robots can "walk," but they don't look—or feel—as good as sex dolls. In sex, aesthetics trump function. So far, the walking robots resemble mechanical dogs, but they're evolving. Moreover, with 5G technology, they will be programmed to do all kinds of things humans can do… plus a lot more that we can't do.
They call this "synthetic evolution," or "technium," the so-called seventh kingdom of life.


I have mixed feelings about this, but I'm curious, and I don't judge people who prefer having sex with dolls to… well, people.
Make Love Dolls, Not War Dolls
And better a love doll than a war doll, and yes, the American Military is making war dolls.
Actually, they're already in the Air Force and they're called drones! But they're also developing robot ground troops. After all, Russia's got war dolls, so why shouldn't we?
Japan will use doll-like robot assistants at the 2020 Tokyo Olympics. Saudi Crown Prince MBS—yes, that MBS who had a very human journalist named Jamal Khashoggi chopped up into little pieces with an old-fashioned bone saw, is still killing humans in Yemen with U.S. weaponry, and is best buddies with Jared Kushner and Uncle Donald—is building a city called Neom where robots will outnumber humans.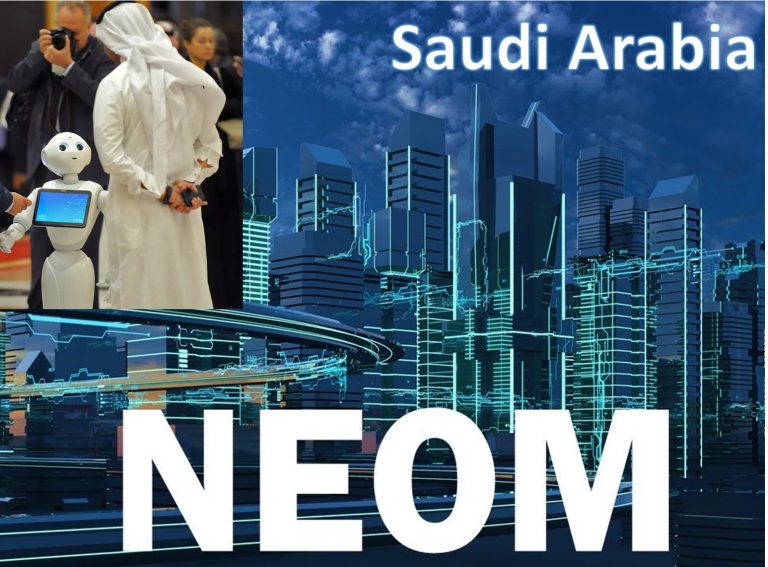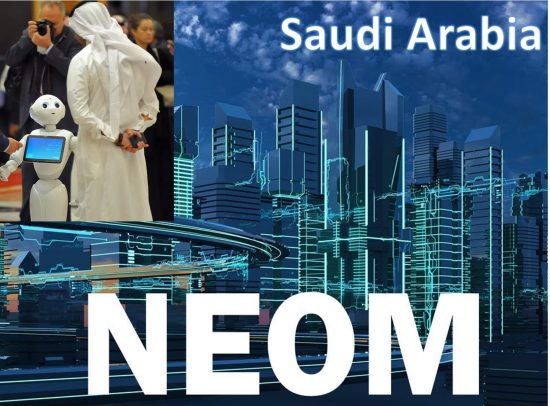 Perhaps most eerie because it's already happening, autonomous security robots are going on patrol in offices, warehouses, stores, everywhere you go to work, play, shop… or live. These dolls are—or will soon be—spies in your own house.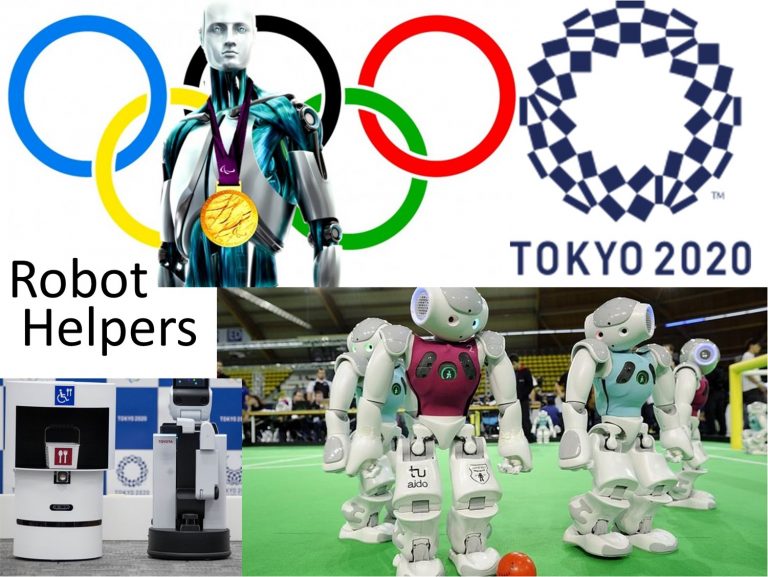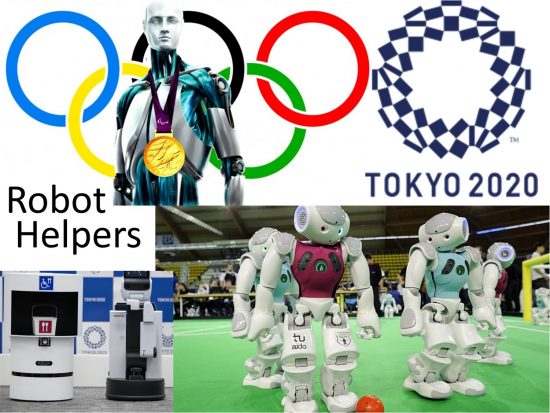 Is this High-Tech Heaven or a Robot Apocalypse?
Va Va Voom Vivant Dolls
Whichever way the world tilts, we here at DrSuzy.Tv want you to be prepared, fortified with knowledge, eroticized and thoroughly entertained.
Thus, this show's featured guests, Phoebe and Pamela, are citizens of this Brave New World of life-like, life-size sex toys.
Photos: Bianca
Both Phoebe and Pamela are here, thanks to the good people at Vivant Dolls (yes, the company is run by people, not dolls… yet), Josh and Mac Lovell, invited by my pretty, witty assistant Sunshine McWane.
Josh is behind-the-scenes, so Mac escorts Phoebe and Pamela onto DrSuzy.Tv.  He also brings his girlfriend, who is prettier than any doll, but demurely declines to be on the show, though she becomes engrossed in reading our new Speakeasy Journal of Spank 'n' Art.


Since Pamela and Phoebe can't walk (yet!), they arrive in containers that look a bit like coffins, their expensive, heavy, yet fragile bodies cushioned by foam.
A cross between a manager and a mover, Mac pulls them out of their boxes and sets them up.
Though he's only been working at Vivant for six months, Mac knows his dolls inside and out, as well as his doll parts.
The fingers are the most delicate parts, he explains. Mac even admits to having sex with one or two dolls. Got to test-drive the merchandise!
And no, his GF isn't jealous. "She understands it's part of my work," he explains. Plus, they're just dolls… right?
Phoebe is a petite bleached blonde that covers her face when Mac puts her into the doggy-style position, and Pamela is a bigger girl with enormous Double F boobs, brown roots in her blonde hair and a darker complexion. Both have tinier waists than Kim Kardashian before breakfast.
Nevertheless, these dolls are heavy! As lifelike as these dolls are, they are no help whatsoever in terms of moving themselves around. Even strong Sunshine groans when lifting Phoebe, the lighter of the two at 60 pounds. Pamela weighs in at 110, which doesn't sound like much but, without meaning to "insult" the dolls, it's pretty much dead weight.
Virgin Sex Dolls
Both Pamela and Phoebe are dressed in white lace lingerie like they're going to their quinceañera.
Indeed, they are virgins, says Mac. Fresh from the factory, they've never been "used."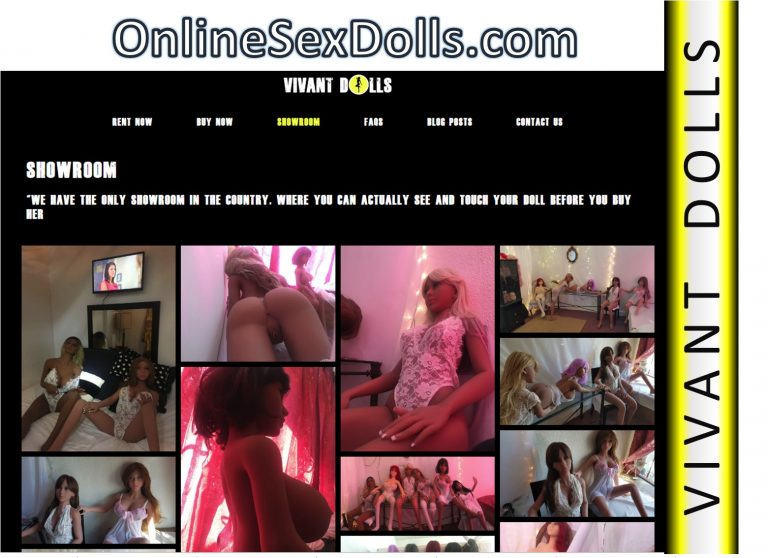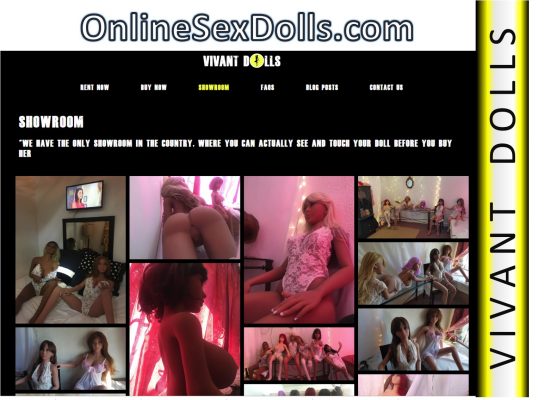 Which brings us to the relatively unique function of Vivant Dolls; they don't make the dolls and they rarely sell them. They rent sex dolls. Mac says they are the only company to rent sex dolls, though there are sex doll brothels in Germany and Canada where you essentially "rent" time with the doll of your choice. You can do that with Vivant at their facility, though you can also take your Living Doll home with you for the night or even a wild weekend of silicone sensation.
Why rent a sex doll? Why not?  Maybe you've always wanted to try one. Maybe you can't afford to buy one. Maybe a sex doll of your own feels too "high maintenance." Maybe you have no place to store a life-size doll, or your spouse or lover wouldn't appreciate finding your doll in your closet or under the bed. On the other hand, maybe your roommate would appreciate it—too much, and use and abuse your doll! Maybe just like some guys like different women, you like different dolls. While purchasing a doll is like getting married, renting a doll is like hiring an escort. You want her in and out… after you're in and out.


Vivant has several different female dolls and one male. When Roy asks on Facebook Live, "Why only one male?" the question seems to answer itself: Supply and demand. Though Vivant gets the occasional couple, their customers are overwhelmingly heterosexual males. I suggest Roy rent a male doll from Vivant, then ask for more variety, and they will probably get another guy.
The biggest question most people have when it comes to doll rental is: how do they clean the dolls?  Mac reassures us that the use strong but safe chemicals to launder their dolls (listen above or watch on DrSuzy.Tv to hear Mac describe the multi-step cleaning process in detail), and the inside parts come out for easier, more thorough scrubbing.
I'd say, to be safe, always use a condom with a rental sex doll!
Sex with Sex Dolls
Gradually, we remove their clothes, starting by rolling down their stocking socks that reveal their lovely French-pedicured feet.
PHOTO 1: BIANCA.  PHOTOS 2-4: HARRY SAPIEN
Those rubbery silicone toes are just too cute not to play the piggies game. Happy Year of the Piggie!

When it comes to their camisoles and panties, we let Mac do the honors.

Unfortunately for our Facebook Live audience, we have to limit ourselves to the DrSuzy.Tv camera as we strip Phoebe and Pamela. Though they're not "real," their nipples and genitals are convincing enough to set off Marky Z's notorious censor bots.
PHOTOS 1-3: BIANCA.  PHOTOS 3-4: HARRY SAPIEN
Their skin is pliable silicone, their breasts are heavy, and their nipples can take all kinds of hard tweaking and pulling (unlike most real women's nipples),
The capacity of their various holes—mouth, vagina and anus—is impressive, especially with a little lube.
Actually, even before we take off their clothes, we start with fingers in the mouth, and I could swear sweet Phoebe bites me. 
PHOTOS 1-3: BIANCA.  PHOTO 4: HARRY SAPIEN
Seriously, it's a real trip to finger and play with these sex doll mouths.
Little Phoebe can even take about nine inches of a big dildo right down her graceful throat. We also do coitus a mammalia, aka titty-fucking, which is much easier with sex doll boobs, which stay put, rather than real boobs which jiggle and flop all over the place (though for naturalists, that is part of the fun).
PHOTO 1: BIANCA.  PHOTOS 2-4: HARRY SAPIEN
For sexual intercourse, Mac lays the dolls on their backs, legs straight up in the air, holes totally exposed.
These dolls have no shame!
PHOTOS 1&3: HARRY SAPIEN.  PHOTO 2: BIANCA
They are also impeccably groomed.  I'm not sure if there's a natural bush variety, but Pamela and Phoebe are completely hairless.
This is their first time for sex, Mac reminds me.
Wow, I feel some responsibility—not like if I were having sex with a human virgin, but more like I don't want to damage brand new merchandise.
Nevertheless, I have fun fingering both ladies.
PHOTOS: BIANCA
And then there's penetrating little Phoebe with the dildo.
By the end of this show, Pamela and Phoebe are no longer virgins.
No, I don't do anal… except a little double-hole fingering of Pamela.


Got to save something for next time!
Love Doll Communion & Spanking
Then we do Bonoboville Communion and Waterboarding Bonobo-Style with Agwa de Bolivia Herbal Coca Leaf Liqueur.
PHOTOS 1-2: BIANCA.  PHOTO 3: HARRY SAPIEN
Not that a sex doll—though maybe in this context, it's better to call her a "love doll"—can receive Communion; the liqueur might short circuit her hardware.
But Phoebe makes an excellent Altar Girl for Sunshine and me.
Though some Altar Girls are a bit shaky on their first time, Phoebe doesn't flinch.
Then Mac twists little Phoebe back into a doggie style position and puts her over my knee (OTK) for a spanking.
I must say, I enjoy giving her soft-skinned but tough little rump a good whack.
Ana and Miguel join me for the spanking, though they don't actually spank Phoebe; they just cop a feel.
Sex Dolls are great for incels and other guys who can't be bothered with getting consent from the ladies they lust after.


Then again, regular sex doll sex could enhance antisocial interpersonal habits, though probably no more than regular sex with a Fleshlight or other toy.
Certainly, sex dolls are ideal for people who can't or don't want human partners, or just want a supplement to their real-life relationship that doesn't involve cheating.
So maybe… sex dolls save marriages!
#GoBonobos for Puerto Rico
After so much playing with dolls, I want to give a shout-out to some real human beings! Lots of birthdays this week: Happy birthday Gypsy Bonobo, aka Erin McBeane! Happy birthday Luzer Twersky!
PHOTOS: BIANCA
And last but not least, happy birthday Harry Sapien!
Since Harry's actually in-studio, he gets to "cop a feel" of Pamela's big knockers.  Actually, it's more than a feel; it's a caress and a squeeze and… is Harry in love?
Moving onto even more humans…  Big congratulations—felicidades!—to the people of Puerto Rico who got out in the streets and made a mostly peaceful revolution, despite police brutality, and forced their corrupt and racist governor, Ricardo Rosselló, to resign. "Ricky, te botamos!" they chanted "Ricky, we threw you out!"  #GoBonobos for brave and beautiful Puerto Rico!
I've loved Puerto Rico since I visited there twice in 2016, giving the keynote at the first academic Ecosexuality Symposium at the University of Puerto Rico, Mayaguez (thanks for inviting me Professor SerenaGaia) and again at AASECT 2016 (much better than AASECT 2019). I knew I loved the Puerto Rican people, but I had no idea how strong they are—and how sexual.
"No hay libertad politica sin libertad sexual!"
Translation: "There's no political freedom without sexual freedom!"  
"Soy pata, soy puta, pero nunca corrupta"
Translation: "I'm a queer, I'm a slut, but never corrupt!" 
As Roy on Facebook mentions, Puerto Rican "La Vida Loca" star Ricky Martin joined the protestors, and not *just* because he was one of many who were insulted in that notorious "chat" between the governor and his staff. 
Whatever comes of it, the Puerto Rican revolution is nothing short of a miracle.
We are who sick and tired of the corrupt and racist Trumpenstein in our White House should learn from Puerto Rico's example and get out in the street to make Congress impeach tRump, close the concentration camps, abolish the Electoral College, and adopt the Green New Deal.
 Mueller Time is up;  Impeachment Time is now! 
And it's Pool Time in Bonoboville!
Speaking of the need for a global Green New Deal, it feels like Global Warming turned into a furnace fire this week in LA.
So we got a pool. 
It's nothing like Goddess Phoenix's pool; the whole pool isn't even as big as her unicorn float.
Plus the blazing sun heats up the water so it's more of a hot tub than a cool pool.
Still, it's nice to get wet on a hot dry day.
And that's what every day is these days in LA.
In case you haven't noticed, Brothers and Sisters, Climate Change is real, and it's happening to you… or, at least, me.
Which brings me back to a more benign form of "real" and a much-needed happy ending to another somewhat convoluted show journal.
That is, my informal "study" has concluded that these Real Dolls are just "real" enough to get us going.
Though Capt'n Max doesn't cop a feel, watching me have sex-doll sex is almost as much of a turn-on as real sex, stimulating another great night of good old-fashioned orgasmic and very human love. 
© July 27, 2019. Susan Block, Ph.D., a.k.a. "Dr. Suzy," is a world renowned LA sex therapist, author of The Bonobo Way: The Evolution of Peace through Pleasure and horny housewife, occasionally seen on HBO and other channels. For speaking engagements, call 310-568-0066.