Kinsey Defunding, Perma War Mega-Funding & the Power of Pleasure Monáe
by Dr. Susan Block.
The esteemed Kinsey Institute, the world's premiere sexuality research center, is being defunded, just as American Perma Wars—at home and abroad—are being super-funded. Apparently, there's no cash for the sexology that saves lives—thanks to GQP Christofascists in the Indiana State Legislature—but billions for the war machine(s)—thanks to the bipartisan Military Industrial Congressional Complex for our wars abroad, and thanks to PTSD, the cops and the NRA for the rapidly escalating, and very profitable (for gunmakers, as well as the Prison-Industrial Complex) American War at home.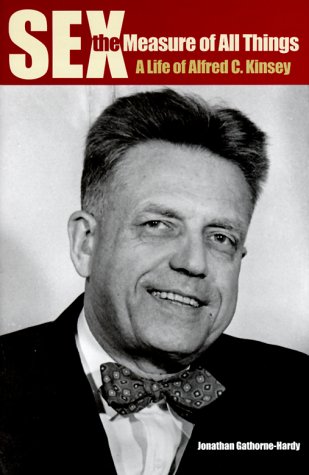 Saying "yes" to Thanatos (death) and "no" to Eros (the erotic life force) is the Ammosexual Incel way, and lately, it seems to be the American Way.
Well, we prefer the Bonobo Way—and that's the direction we're rolling on our 101st great FDR (F*ck Da Rich!) radio podcast journey.


Founded by pioneer sex researcher Dr. Alfred Kinsey whose "Kinsey Reports"—Sexual Behavior in the Human Male (1948) and Sexual Behavior in the Human Female (1953)—helped to stimulate and lubricate the Sexual Revolution of the 1960s and '70s, the Kinsey Institute is peerless. As fellow sexologists, we support it's government funding, though we are assured that Kinsey's corporate funding will make up for the state's shortfall.
We, on the other hand, are not funded by any government or corporate entity—just by our private sex therapy services with the Dr. Susan Block Institute. This means we are relatively broke, but it's also one reason that we can "speak easy" here at our "Speakeasy" about sex and politics. It's also why evil YouTube bots wrongfully censored and then terminated our channel.
Yes indeed, neo-Puritanical sex-negativity is rising in our so-called "civilization," as surely as violence, inequality, censorship and fascism.
The Kinsey Institute's draconian defunding along with sex educational books being banned by the American Neo-Nazis reminds me of the marvelous Dr. Magnus Hirschfeld Institute of Weimar Berlin being destroyed, its books burned by those earlier Nazis who were inspired by the American genocide of its natives and enslavement of Africans. Looks like the cycle is continuing in the worst of ways.
Still, Kinsey will go on without government funding, as we go on without YouTube. We're still on Facebook, Instagram, Twitter, Counterpunch and our own sites, providing a relatively safe "Speakeasy" to speak about things that aren't easy—or even possible—to speak about anywhere else. Yet,it's a sign of the times which are squeezing the life (eros) out of "sex education," as the corporate censorship, Christofascist defunding and neo-Puritan bans continue.
David's Taboo True Confession
Taking advantage of the opportunity, David aka "Hybrid Bonobo," who impressed us when he called in briefly last Saturday, uses this show, me as "Mother Confessor," plus Capt'n Max as a fellow traveler, to make a touching, rather taboo, true confession he's never made anywhere else.
In fits and starts, David unlocks the secret story of his first-time sexual experience. It's complicated (listen to the show for details), somewhat shocking, extremely controversial and very common. We don't endorse it by any means, but we also don't shame David for his confession. It's all about revealing, healing and trying to understand.


Not that this is a therapy session; it's a show. Yet, it is very therapeutic for David to tell this intense story of great pleasure and some pain (mostly fear of what his parents—and society—would think) that has been locked away in his memories all these years, and for his sexual revelations to be met by a warm and loving response from us as well as our FDR "community" of Callin commenters.
Ironically, this is the kind of confession that Dr. Kinsey often drew out of the people he and his team interviewed.
Monáe Can Buy You Free Speech
Speaking of Pleasure, we love it!
Not that awful Pleasure movie, but the feeling itself, as well as Janelle Monáe's Age of Pleasure album's first release, "Lipstick Lover," set more or less at a poolside sex party featuring lots of bare butts and boobs with only a hint of cover, lips and lipstick, wet t-shirts, big hats, dancing, dildos, cougars, cherries, ice cream, cigars, panties on the face, high-heel licking, and pretty explicit masturbation—just in time for Masturbation Month!

It's maddening, but the only thing that guarantees Free Speech these days is a lot of cash monáe

It's great, and props to pansexual Janelle for using their clout and talent in the service of such joyous sex-positivity.
And it's on YouTube! How come YouTube censored and terminated my channel for much less explicit content than Lipstick Lover?
The answer can be summed up in a twist on Janelle's last name: It's all about the money. Janelle Monáe can afford to pay special pricey lawyers to work with YouTube to figure out how much nipple they can show before they post a new video. It's hypocritical (on YouTube's part, not Janelle Monáe) and it's maddening, but the only thing that guarantees Free Speech these days is a lot of cash monáe.
Monáe can't buy you love, but it can hook you up with pleasure and Free Speech.
Ammo-Incel Patriot Front
In other news, there's more odd evidence of Ammosexual Incels invading:
1) The "Pew Pew Madafakas" cat meme that gives the kitty-loving kiddies a junior gun fetish.
2) The ridiculous and frightening Patriot Front marching on Washington, about a hundred white dudes in khaki pants and black polo shirts, holding upside down flags and "Reclaim America" banners, all in form-fitting white masks.
They're probably big sissies, but they look like a scary combo of Clockwork Orange droogs, Nazi youth, Mussolini's Black Shirts and Ammosexual Incels!
E. Jean Carrol Dunks tRump
Shout out to my fellow child-free sisters on Mother's Day. Moms rule, but we're cool (too).
Congrats to one of my favorite child-free sisters who's also an "advice lady," the courageous E. Jean Carroll, for making Trumpty Dumpty fall off his wall—and lose her case against him to the tune of $5 million.
Even if tRump—now a legally proven liar—was half as rich as he says he is, that's a lot of monáe.
"Deep Throat" Coming Soon!
Deep Throat is coming (pun intended)! But seriously, this historic porn film that, after Kinsey, helped to invigorate and expand the Sexual Revolution—and lent its name to the Watergate informant who brought down Tricky Dick Nixon—is commemorating its 50th anniversary with a West Coast tour featuring director Gerard Damiano's children Christar and Gerard Damiano, Jr., and an original director's cut of the film.


From Gerard, Jr: "One of the most controversial, profitable, and iconic films ever made returns with a 4K Restoration, presented by the director's son and daughter. The screening will be followed by a talkback moderated by Dr. Susan Block. Gerard Jr. and Christar will be joined by special guests to discuss the history, cultural impact, and controversy surrounding the film and share their stories of being on location in Miami during the filming of "Deep Throat" and growing up with "The King of Porn."
That's right, Brothers and Sisters, I will be there! So, come see me and "Deep Throat" at one of these screenings: Friday night June 2 at 10pm at the Laemmle Royal Theater in Westwood, Saturday night June 3 at 910WeHo in West Hollywood, and the Frida in Santa Ana on Monday, June 5.
The LA area screenings will be held on the following days and at the following locations:
– Friday, June 2nd: Laemmle Royal in West Los Angeles
– Saturday, June 3rd: 910 WeHo in West Hollywood
– Monday, June 5th: Frida Cinema in Santa Ana
See you there! Meanwhile, check out our latest greatest Sex Calls clips, Free Assange and Make Kink Not War. Be Bonobo for a better world for all


© May 13, 2023 Susan Block, Ph.D., a.k.a. "Dr. Suzy," is a world renowned LA sex therapist, author of The Bonobo Way: The Evolution of Peace through Pleasure and horny housewife, occasionally seen on HBO and other channels. For speaking engagements, call 626-461-5950.
---
Explore DrSusanBlock.com
Need to talk? Sext? Webcam? Do it here. Have you watched the show? No? Feel the sex. Don't miss the Forbidden Photographs—Hot Stuff, look at them closely here. Join our private social media Society. Join us live in studio 😊. Go shopping. Gift shop or The Market Place. DrSusanBlock.tv, real sex TV at your toe tips. Sex Clips Anyone? FASHION, we have fashion! We also have politics. Politics? Have you Read the book? No? How about the Speakeasy Journal? Click here. Ok, how about some free sex advice?
---
---