Dr. Susan Block wins "Sexologist of the Year" Glenny Award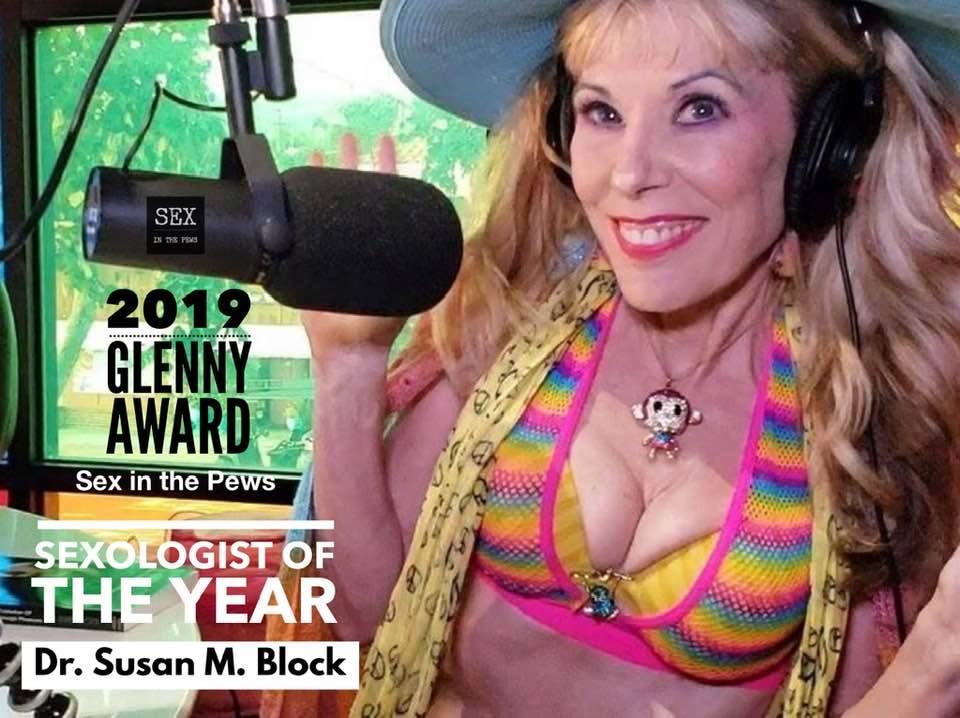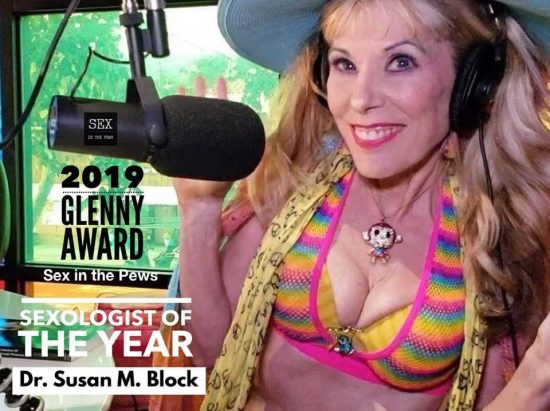 The Glenny Awards presented the "Sexologist of the Year" award for 2019 to Dr. Susan Block. "What an honor,"  said Dr. Susan Block. "It's better than an Emmy or a Grammy… and not just because there are no Emmys or Grammys for Sexologist of the Year," she added with a wink. The Glennys are produced by the "Sex In the Pews" podcast hosted by Glenn Klein and Owen Pratt.   With "Celebrating sexuality/exposing religion" as their motto, Sex in the Pews has streamed 149 shows so far, including their interview with Dr. Block on Ethical Hedonism & the Bonobo Way.  The Glennys also bestowed Dr. Block with a second award for "Best 'Sex in the Pews' Moment" for saying "You're cutting off part of your baby's penis!" in reference to male circumcision. For a list of all the Glenny Award winners, click here and here.
---
Explore DrSusanBlock.com
Need to talk? Sext? Webcam? Do it here. Have you watched the show? No? Feel the sex. Don't miss the Forbidden Photographs—Hot Stuff, look at them closely here. Join our private social media Society. Join us live in studio 😊. Go shopping. Gift shop or The Market Place. DrSusanBlock.tv, real sex TV at your toe tips. Sex Clips Anyone? FASHION, we have fashion! We also have politics. Politics? Have you Read the book? No? How about the Speakeasy Journal? Click here. Ok, how about some free sex advice?
---
---