Abby Martin & Mike Prysner Interview Dr. Susan Block on "DOSED"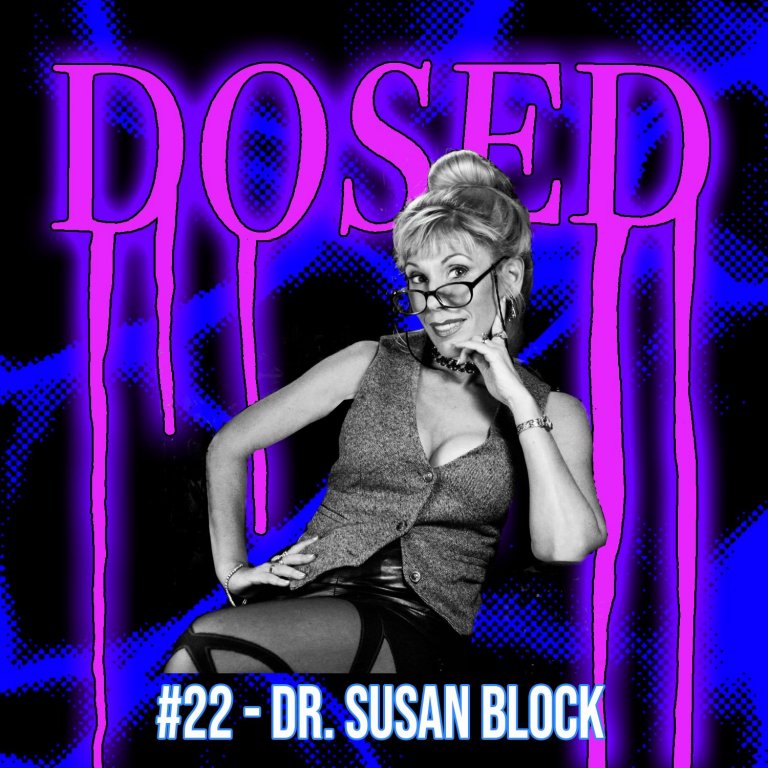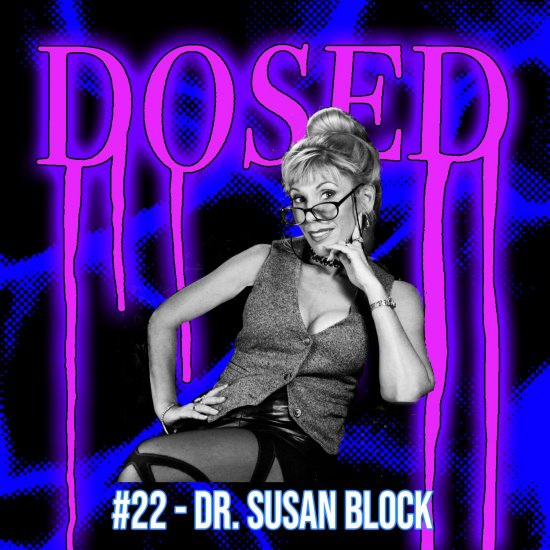 Esteemed and intrepid investigative journalist (Breaking the Set, The Empire Files, Media Roots), artist, activist and commentator, Abby Martin, along with her partner, political activist Mike Prysner, interviewed Dr. Susan Block on episode #22 of their live Callin show, "DOSED With Abby Martin." For each episode, Martin invites different public figures and freethinkers to offer their insights on what's happening in the world today.
On this broadcast, Martin and Prysner ask Block for her unique sexological perspective of current events, especially violence, war and politics—which is tied to Martin's opening question, "Would you say that America has a healthy relationship to sex and our bodies?"
Martin begins with a riveting reading from Block's acclaimed 2001 essay, "Sex Not Bombs" in which she compares the 9/11 attack on the World Trade Centers to a "castration" of America's great phallic towers of power. Then Martin and Prysner ask Block for her views on sexuality and violence in America, and the discussion delves into the relatively liberated Native American tribes vs. the strict, punishing Puritans who invaded this land and the Neo-Puritans on the Supreme Court now controlling it. As Block sees it, the American denigration of natural diverse sexuality—sex for recreation, not just procreation—has played a significant part in our high levels of violence, misogyny, mass murder, ammosexual incels on the march, perma wars, "forced breeding" and "forced feeding," along with the increasing mechanization, militarization and polarization that is engineering the economic and ecological collapse of America and perhaps human civilization. A bleak horizon, but Block sees a glimmer of hope in our kissing cousins, the "Make Love Not War" bonobos, and believes that following a "Bonobo Way" of peace through pleasure, female empowerment, male well-being and sharing resources, could go a long way toward solving some of these problems.
The discussion, which includes calls from the audience, runs over two hours. This marks the first time that Martin has interviewed Block, though Block interviewed Martin on "The Dr. Susan Block Show" in 2015, and Martin's brother (who makes a quick appearance on this show) Robbie Martin interviewed Block on Media Roots about two years ago. Abby and Mike both make a brief appearance on Block's Bonoboville Reunion show released in the Spring of 2022.
Episode #22 of "Dosed" is now available on all major streaming platforms.
Listen on Google Podcasts.
Listen on Podbean.
Listen on Spotify.
Listen on Apple Podcasts.
Listen on Callin.
For all other listening platforms, visit linktr.ee/dosedshow.
---
Explore DrSusanBlock.com
Need to talk? Sext? Webcam? Do it here. Have you watched the show? No? Feel the sex. Don't miss the Forbidden Photographs—Hot Stuff, look at them closely here. Join our private social media Society. Join us live in studio 😊. Go shopping. Gift shop or The Market Place. DrSusanBlock.tv, real sex TV at your toe tips. Sex Clips Anyone? FASHION, we have fashion! We also have politics. Politics? Have you Read the book? No? How about the Speakeasy Journal? Click here. Ok, how about some free sex advice?
---
---