Virgo Birthday Bacchanal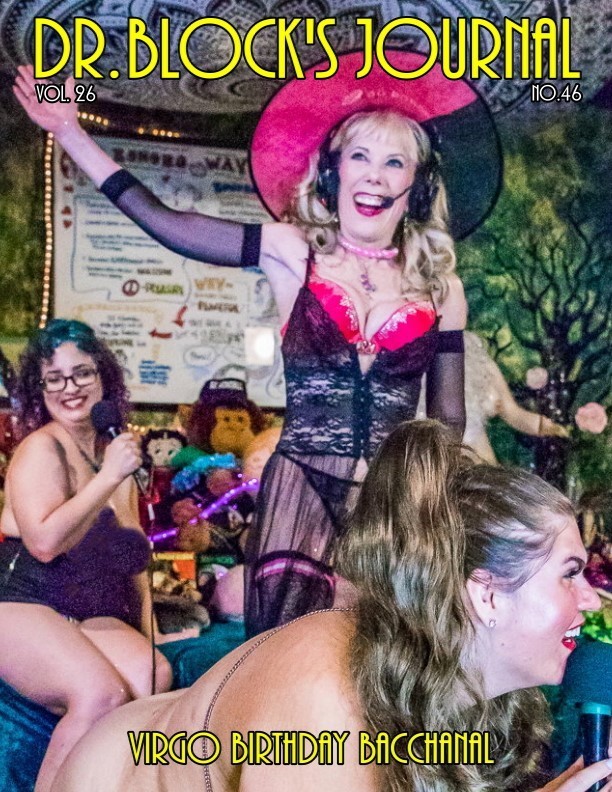 Length 01:38:55 Date: August 25th, 2018
Bonoboville seems to attract Virgos, and if I believed in astrology, I'd know why.
As it is, I'm just glad none of these Virgos are virgins.
On the contrary, our Virgo Birthday Gals—the fabulous Rhiannon Aarons, Danni Dawson and Mother Tink—are bad ass babes with big boobs out, butts getting spanked, cakes getting sploshed and masked striptease, from electric violin to electric whips.
We also spank Trump's rump really hard.
Before we get down to birthday business, I say farewell to an old acquaintance you may know if you're old enough to remember how awful Reagan was. RIP Robin Leach, a very nice guy, though one of the original supporters of the rapacious .001% with his "Lifestyles of the Rich & Famous" hit show. I may not have liked his politics, but I liked him, and he liked Bonoboville. Because in addition to liking champagne, caviar and obscenely big sprawling estates, Robin Leach liked sex.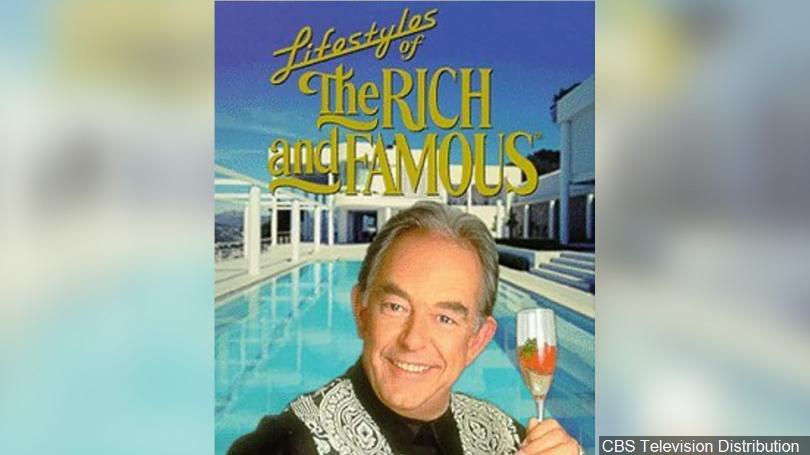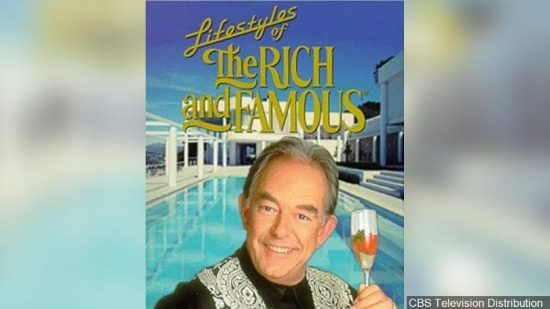 For literally decades, Robin sent me messages, saying he wanted to come to a show in person, but he never made it. Maybe he was scared. Maybe my estate wasn't big and sprawling enough for him. Maybe he just never got around to it. But he did watch our HBO and public access shows and endorsed my book The 10 Commandments of Pleasure with these words of wisdom to the wealthy:
"If you require a new suit, you seek out a great tailor. If you need surgery, you track down the finest doctor… When it comes to love, sex and relationships–nobody dishes it up better than Dr. Susan Block." – Robin Leach
And nobody dished up the enthralling and demonic decadence of the "rich and famous" better than Robin Leach. He was always polite-to-a-fault with his guests, making them feel like the stars they wanted to be, as he enticed them to reveal their laughable idiosyncrasies, conspicuous capitalist consumption and that unintentionally entitled sense of self.
He did a now viral interview with the Trumpus and second wife Marla Maples in which our inimitably crass future Presidunce spoke about his baby daughter Tiffany's future boobs, as if she might be one of his future mistresses. I'm all for Free Speech and talking about sexuality in infinite detail, but honestly, this is the kind of cringe-worthy sexual Trumposity that gives me Post-Trump Sex Disorder (PTSD).


The only antidote is Beating Trump—at the polls and on his big flabby buttocks—the latter of which we do with great vigor on this show.
An audience member comes up to me during the break to tell me how much he enjoyed the Drumpf spankings, and he feels strongly that the Pussygrabber-in-Chief would enjoy them too. "Yes, and if he resigns, we'd be happy to spank him, pee on him and generally dominate him as much as he wants," I reply, "as long as he stays out of politics. It's our duty to spank Trump booty for our country!"
And who knows, maybe our pathetic populace will get it together to beat Trump at the polls in November. This past week surely has been a Trump Crime Family Shit Show of ridiculous proportions: Trump's former presidential campaign manager, Paul Manaforte, found guilty on eight counts of tax and bank fraud; former Trump cheerleader Omarosa's still spilling the beans; National Enquirer CEO David Pecker is getting immunity for testifying against Trump (when you can't trust your pecker, who can you trust?); and Trump's once devoutly loyal consiglieri, Michael Cohen, is flipping higher than an Olympic gymnast, fingering his formerly beloved boss in his guilty plea to campaign finance violations that involved paying off Trump's porn star and Playmate paramours Stormy Daniels and Karen McDougal.
Finger-finger, Trumpty Dumpty! I know El Donito enjoyed Stormy's spanking (and it transformed him from a bragging bore into a decent conversationalist, albeit temporarily), but I don't know if he likes Michael Cohen fingering him so intimately. As Drumpf says about baby Tiffany's breast size, only "time will tell"…
One thing is clear: If you're sick of Trump (as most Americans are), Stormy Daniels is a great American hero. The only person our Presidential Pariah ever hired who was actually qualified to do their job was Stormy Daniels. Stormy took all the risk by coming forward with her tale of bad sex, effective spanking and hush money, and it led to Cohen, Pecker and Trump CFO Allen Weisselberg flipping on Trump. Like a lot of porn stars, Stormy is shameless and blameless and unafraid to lead the charge. Stormy for President! Michael Avenatti can be Veep.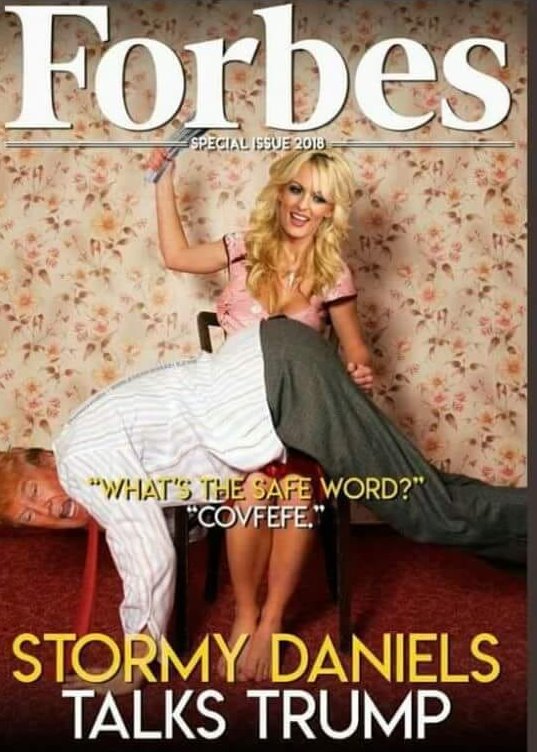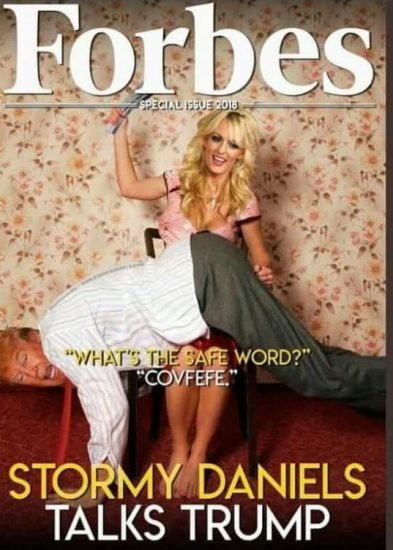 Meantime, here in the little Love Church of Bonoboville, we give ourselves and our audience a strong dose of Trumpocalypse therapy. If the mostly lame (but better than Trump) Democrats can't do it, we will beat Trump in our own ways.


Sorry I don't say R.I.P. John McCain on this show, even though Military fetishists on both sides of the aisle are singing his hosannas. I see no reason to eulogize a war criminal, even if he loathed Trump as much as anybody.
Happy Birthday Rhiannon!
From birth to death, and back to birth again.
First up on my broadcast bed to celebrate her emergence into the world is "Most Well-Rounded Kinkster" SUZY award-winning birthday girl and one of my personal favorite DrSuzy.Tv guests, Rhiannon Aarons.

PHOTO 1: SLICK RICK. PHOTO 2: SELFIE.  PHOTO 3: JUX LII
A performance artist, MFA graduate, author, a Dominatrixes Against Donald Trump (D.A.D.) member. real-life MILF, and friend since Sheree Rose introduced us on Kink Month 2, 2016. Rhiannon is as smart as she is sexy, not to mention very curvy.  
I noticed her complaining on Facebook that she couldn't find bras big enough to fit her large, naturally pendulous and beautiful breasts. Not being so prodigiously endowed, I find it hard to feel sorry for her, though I do understand that hauling those big heavy knockers around everywhere you go can be a hazard to your spinal health, and too-tight "minimizing" bras are no fun for anyone.
My solution for Rhiannon: Go topless throughout her birthday show, which she does, to the great delight of big natural boob lovers everywhere.
Danni even steps up to create a perfectly fitted bra with her own hands.
PHOTOS 1&2: JUX LII.  PHOTO 3: Tacra
As an extremely "well-rounded kinkster"—both physically and psychologically—Rhiannon is a true "switch."
She mostly dominates various men—both in private sessions and in her more public "lifestyle"—as well as assorted women, but she can also be a beautifully compliant and responsive submissive.
And submissive she is as she lays her well-rounded, half-naked body across my lap, and I give her a very intimate over-the-knee (OTK) birthday spanking, smacking her luscious derriere into a new year of pleasure (with a little bit of fun consensual pain, of course), as she gasps and moans delightfully and almost musically, surrounded by the Womb Room chorus of Virgos, lovers and the entire congregation of stars filling the bar and gardens of the Love Church of Bonoboville.
I warm up her butt flesh and psychological spankability with soft pats on the sweet spot (the lower portion of the buttocks where they meet the thighs), followed by harder and harder spanks until that awesome ass turns crimson.
Rhiannnon takes her spanking like a champ and even lets me pull her hair.


In between the harder spanks, I give sensuous after-care to Rhiannon's smarting butt flesh with the luxuriantly soft chinchilla mink glove that Robin Leach might appreciate. I would never buy real fur, but the glove was given to be by a sex therapy client with a fur fetish.
 So, how can I not use it, especially on a beautiful birthday butt like Rhiannon's?
Happy Birthday Danni Dawson
BBW camgirl and birthday gal Danni Dawson, decked out in pasties, tiny pink shorts and silver chains across her prodigious chest, takes her birthday spanking next.
Danni

Danni isn't a full-time camgirl. She actually sells wine during the day and cams at night. Later, I ask her if she thinks the latest studies showing that "no amount of alcohol is safe" (as opposed to those old studies that said "light drinking is good for you") will hurt sales. 
She isn't worried. "People will always want to drink," she declares with the confidence of a professional party animal.



As Robin Leach would say, what would we do without our "champagne wishes and caviar dreams."
As Rhiannon says, "Drinking improves the personalities of everyone around me."
Danni's a little too big to go across my knee, so we put her over one of our backless chairs and I spank away, playing "butt bongo" on her buttocks.
I also punch her butt with closed fist, which actually feels a lot better than it sounds, being punched (or "pummeled") in the butt being kind of the opposite of being punched (or pummeled) in the face.
Wicked Returns
Danni confesses that the last spanking she got was on my show, "Sex Not Guns: Happy Year of the Dog." Well, we certainly make up for lost spanks.
After I'm all spanked out, the beautiful Wicked picks up where I left off, giving a very professional cupped-hand spanking.
We haven't seen Wicked since she was on our Poly on Wry show in 2015, and it's great to have her back in Bonoboville.
Later in the show, Wicked improvises a birthday tune for Rhiannon on her electric violin.


What magical, mysterious music of the spheres for our happy ears.
Wicked is the kinky violinist, available to play at your wedding or beat your behind, whatever your need or pleasure.
Happy Birthday Mother Tink
We've been planning this show to celebrate Rhiannon's birthday for a while, and Phoenix had reserved it for Danni's birthday too.
But a couple days before the show, thanks to my trusty Facebook alerts, I found out it was Mother Tink's Leo/Virgo cusp birthday too.
She looks divine, otherworldly, and more loverly than motherly in her turquoise blue outfit with matching high heels, eye shadow and even turquoise blue lipstick.
I spank her later in the show, but for now, she takes a turn at spanking Danni.
Jacqui Blu Back in Bonoboville
Next up to spank Danni's butt is Jacquie Blu, wearing a blue dress with the backside cut out.
PHOTOS: JUX LII.

Later in the show, she takes off the dress and displays her still fairly new big boobs.
Unlike Rhiannon's pendulous naturals, these babies stand out like torpedoes on their own.


Jackie loves to take a spanking, but there are too many birthday girls—not to mention the Trumpus—that need show spankings for her to get hers.
I make up for that in the after-party, giving her a flogging with glamazon Goddess Phoenix's neon whip. Sparks fly along with the spanks!

 Jacquie's such a bottomless bottom, she even lets me practice my awkward left-handed flogging when my right arm gets tired.
Pussy Blossom
My bubbly new assistant Blossom Green joins Jackie in spanking Danni in rhythm to Carmina Formosa's "The Kinkster," inspired by The Bonobo Way.
I add some whacks with the neon whip for good measure to the birthday spank-a-thon.
Wearing pussycat ears, "Look at Meow" panties, a corset, fishnets and gigantic boots, Blossom bounces around the Womb Room doing this and that.
PHOTOS: JUX LII
She helps the guests with their mics and when somebody makes a huge mess (more on that later), she's the Chief Cleaner-Upper.
More about that later…
Beating Trump
Then it's time for the Trumpenstein to take his punishments.
This show's Trump impersonator, T.M.I., happens to be a Virgo too, so he gets in own birthday spanks in addition to his punishment for being Trump.
Rhiannon gets the ball rolling by grabbing his oversized red tie.
Sick of his incessant, distractingly deranged tweeting, I grab his phone.
Next I gag him with a wad of Trump toilet paper.
When we pull down his pants, we discover he's wearing a crimson ladies' g-string, whereupon the Trump-beating begins.
Rhiannon spanks Trump's rump with the same Forbes that Stormy spanked him with on that fateful night in Reno.
Then she hands the Forbes to Mother Tink who spanks the Presidunce for "personal" reasons. Then the Dominatrix-Violinist gives him some Wicked whacks. Jacquie takes a turn.  Then Danni articulates her firmly held belief that all his problems stem from having a small penis (I'm not so sure, since plenty of lesser endowed guys are decent human beings, but it is an influential factor), as she wallops his big butt.
Then I spank him with The Bonobo Way.
Read the Bonobo Way or get red from it! Be more bonobo and stop acting like a Trumpanzee!



Caught up in the spirit of her new community, Blossom spanks Trump with the Bonobo Way too, and soon his flabby white ass is as red as his panties.

Isn't it remarkable how everyone wants to spank the President these days?

Well, not everyone. We actually have some Trump supporters in the Womb Room (we don't discriminate, even if they do), but 99% of us and 60% of the country want to see him spanked right out of the White House, by hook or by crook, by rat or by flipper.
Without letting him pull up his pants, Rhiannon leads the big baby by the tie, crawling on his hands and knees, out of the Womb Room and into the shower.
If only we could beat Trump for real! We can. And really people, we should. Don't forget to vote this November.
Bubbly on Bubbles Communion
What's a birthday without champagne?
Rhiannon and Danni each pop open a bottle. I advise Rhiannon to shake hers up a bit, and lo and behold, it sprays foam like an ejaculating cock. She holds the bottle smartly between her legs, giving the effect of jacking off.

Actually, most guys wish they could ejaculate like that; my sex therapy clients often ask me how they can cum harder and more copiously.


I wish it was as easy as shaking up a bottle of bubbly.
Holding off from ejaculating for a few days is probably the best way to assure you'll come like an uncorked champagne bottle when you finally do ejaculate.
Suddenly Blossom rushes between the two Birthday Gals and requests that they pour champagne all over her.

I'm a bit surprised, but it's cool with me, and the Bday Babes are all too willing to oblige, ejaculating champagne all over her pretty lingerie-clad body.
Blossom's nickname being "Bubbles," it's Bubbly on Bubbles for this pussy.
PHOTOS: JUX LII
Then Rhiannon and sticky Blossom do a champagne Bonoboville Communion.
As Rhiannon points out, her altar is ready, so she's the Altar Girl with Blossom taking Communion and getting Waterboarded, Bonobo-Style with a little of the same sacred champagne in which she'd just been baptized.
Violins Not Violence
When we come back from the break, Wicked treats us to that virtuoso improvisation on her bright white electric violin.
What a musical treat.
Go Bonobos for violins, not violence!
It's an entirely different form of Trumpocalypse therapy, soothing the savage beast within us, miserable at being caged by the Mango Mussolini.
Cake Splosh Commedia Erotica
Next we have a planned surprise.
I realize that's an oxymoron, but it really fits this scene which was planned pretty meticulously before the show (as meticulously as we ever plan anything), but you know how it is…
The best-laid plans may not get you laid the way you planned.
So Trump is back and he's pussygrabbing again. This time, his tiny little hand is clutching the crotch of a nicely shaped young lady in bra and thong panties with a… what's that? A rhinoceros head? A very horny rhinoceros head.
Rhino Girl fights off Trump's obscene and boorish advances, pummeling him with her fists and performing some type of odd-toed ungulate jiu jitsu.
Finally, she whirls him around and kicks him in the balls.
That's showing the Pussygrabber!
Then we light the candles on a special birthday cake for Rhiannon.
After she blows them out, Little Ms. Rhino Girl goes over and sits in the cake.
Splosh!
We try to be good sploshers in advance, as the premier Splosh edition of the Speakeasy Journal suggests, putting plastic over the chair where the cake is and everything.
But we don't factor in the slide factor. That is, cake and a big blob of yellow icing slide off of Rhino Girl's butt and the chair, dripping all over the wires and microphones that are next to it.
PHOTOS: JUX LII
Sticky with yellowish cake icing, Rhino Girl throws up some signs and does a little victory dance.
Actually, Rhino Girl is a friend of Rhiannon's. They've known each other since grade school. This was the fulfillment of her fantasy for Rhiannon's birthday.
Rhiannon licks cake off of Rhino Girl's butt.
Then I lick suck some off of Rhiannon's nipple.
Still hungry,  I lick some icing off her horn (the bigger one).
She seems to enjoy it.
In fact, Rhino girl is giddy. Maybe she's in "splosh space" (like "sub space," but with frosting).


At this point we notice the cake and icing is all over equipment. Scrambling ensues to disentangle and wipe things off with various assorted towels that just aren't enough.
At least, we've kept the chair clean by covering it with the plastic which we pick up carefully with the cake.
Then Rhino Girl, her butt covered with cake, proceeds to sit down on it. So much for keeping it clean.
Splosh is like life; it's a lot of fun, but it generally turns into a big mess that somebody has to clean up.
The guilty party is quite contrite about her mess–but its nothing compared to the mess that unrestrained human growth and greed has wreaked on our environment–and besides, how can I get mad at adorable Rhino Girl?
PHOTOS: JUX LII
I resolve my rage by stripping off her bra.
Don't worry #MeToo'ers; though the wire mess was not planned, the stripping was, with full and complete consent, and anyway, she's wearing pasties.
Rhino Girl has quite a nice rack.
Then in come the Bonoboville cakes, one for Rhiannon and one for Danni, and we all sing Happy Birthday just like regular folks, and the Birthday Girls put their lips together and blow.
I'm not sure if they're "trick candles" or we're just all winded from the fire pollution, but they take a lot of puffs to blow out.
Mother Tink: She BAD
Now it's Mother Tink's turn for a birthday spanking, so I put her over a chair (not the splosh chair) and pull up her beautiful turquoise blue dress to reveal her fine ass… with NO panties.
I decide to whip her with Goddess Phoenix's electric whip, but it takes me a while to get my rhythm, since it requires a lot of room, and my stage is pretty crowded. 
It's worth it because I know that Mother Tink has a soft spot for neon.
Blossom gets down on her knees next to Tink Mama, and I whack the two of them with the Goddess' lightning bolts, and intoIn the middle of this merry spanking mayhem, in strides shirtless and sexy Ikkor the Wolf, singing "She Bad."
I attempt to whip their butts to the beat, but now I really have no room and the beat's pretty fast, so by the end of the song, I'm totally winded.
And yeah, I think it's also that toxic ashen air from all the fires.
Who knew that climate change would come so quickly, bringing on, among other catastrophes, a huge uptick in respiratory illnesses and conditions.
We knew. Scientists have been telling us about climate change since the 1950s. Unfortunately, we didn't do much of anything about it, and Trump is doing even less now, gutting the little ecological protection that we have at a rapid, damn-the-environment pace.
To line their own pockets with graft, the Trump Crime Family is poisoning the very air we breathe.


Well then, our last gasps will be orgasmic, and our last acts will be of resistance to the tyranny that is spreading around the world.
The neo-fascists—the Fascinistas—aren't the ones flaunting Nazi and KKK symbols, at least not in public. They sport American flags, Russian flags, whatever flag they feel is "their" flag. The new fascism, just like the old fascism is powered by greed and violent domination, feeding on the fears that lie within all of us.
Yet each of us has the ability to resist, to step outside the fascist construct and engage with nature and each other in a Bonobo Way, a peace-through-pleasure loving way. Even if we fail, and the uber-capitalists drain the earth until no one is left but the cockroaches, it's a far better way to live than the Trumpanzee way of theft, rape, pillage, war and imprisonment. Go Bonobos!
Asia Argento Dud
Speaking of "rape," when I tried making a joke about the ongoing scandals of #MeToo activist leader Asia Argento, nobody laughed. Then I tried another, and when that fell flat too, I gave up and kept spanking.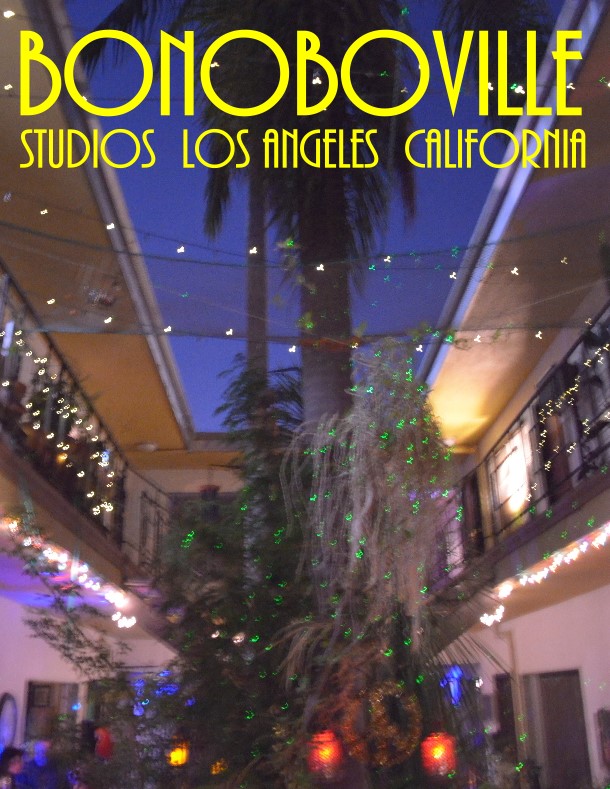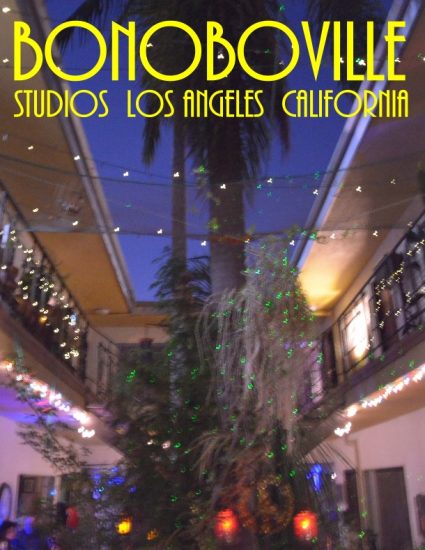 In a way, I'm glad to know that most of the people in Bonoboville aren't as caught up in Asia's melodrama as I am. At the same time, I'm glad that the #MeToo movement is getting a little more realistic about sex, rape and sexual harassment.
If you don't know what I'm talking about, catch up and google "Asia Argento." You'll find yourself wandering through a dark complex labyrinth, delving into the horrors of Harvey Weinstein, the suicide of Anthony Bourdain, an underage lover named Jimmy Bennett. Do you see Asia as a victim or a predator, or maybe just as a typically flawed, albeit very flamboyant human?

I've supported #MeToo since the Weinstein Affair first broke less than a year ago in October, 2017 when Rhiannon was a guest on Kink Month 2: The Pussy's Revenge. It's not bonobo to harass women or men on the job or anywhere.  And I strongly feel it is #MeTooSoon for Louis C.K. to stage a surprise so-called "comeback" (this past Sunday night) before he's even said he's sorry for pressuring women he was working with to watch him jack off. The least he could have done is make some good self-deprecating jokes about what a stupid wanker he is, but he didn't even do that. I'm all for masturbation, including consensual mutual masturbation (love it!), but not pushing someone who "admires" you professionally to watch you pull your pud just because you can. So Louis, I've offered before but I'll offer again: Masturbate for the webcam sex therapists of the Dr. Susan Block Institute.



We'll be happy to watch and applaud and, if you so desire, we'll also critique and/or laugh at your performance. But don't harass people. Be bonobo. And try apologizing and donating some of your hard-on-earned cash to a women's shelter. And C.K.'s not the only one. Thanks to the rapacious jaws of patriarchal capitalism there are more. No, I don't think these self-confessed harassers should "serve time" for the rest of their lives (though none went to prison). But it feels #MeTooSoon.

But back to Asia. Even though she's fallen from the top of the news cycle, she hasn't fallen out of my head.
There are at least too sides to every story. I've never agreed with the motto: Believe all women. Men might be sexual predators and certainly murderers a lot more often than women—but when it comes to telling the truth, we are all equal. Women are just as likely to lie, spin and cover up inconvenient truths as often as men do.


A creeping sense of sexual danger in America seems to be underway with #MeToo on one side and Trump on the other. Trump is the biggest sexual turn-off since saltpeter. Yes, he has had lots of sex with various pin-up model types, but all of it (except maybe Stormy's spanking) seems to have been of the conquest variety purely for narcissistic gratification, not for mutual pleasure.  This is a big turn-off, especially for women. On the other side, we have #MeToo, a mostly very admirable and very bonobo movement for female empowerment, and I generally support its radical critique of sexual harassment. But it's making many men and women afraid to approach anyone for sex or even a hug. A little bit of fear is like spice in your salami. It's delicious. But too much spoils the meat.
I wish #MeToo would fight more for women's rights, and less against sex. With the Pussygrabber in the Oval Orifice, women's reproductive rights are in grave danger, adult consensual sex work is being demonized as "trafficking" and sex education, like most education, is being dismantled by the Religious Right.
Rose McGowan was pilloried on Twitter when she suggested that people be "gentle" with her friend Asia Argento, now accused of (not arrested for) "statutory rape," all of it made more sordid by the fact that she played her accuser's mother in a movie when he was seven years old, bringing up taboo incest fantasies and the terror of the devouring mother.
I agree with her critics that Rose is being a bit hypocritical here, considering she was perfectly happy to unleash her "Rose Army" of almost a million Twitter followers' unrestrained wrath upon the men accused of sexual harassment or the women who supported those men or just questioned some victims' narratives.


As I see it, maybe we should be "gentle" with everybody when it comes to sex and hearsay. It's the Bonobo Way.
After-Party & Orgasms
In the after-party, I give books to all the birthday girls. Hey, we be literate sluts!
PHOTO: JUX LII
Mother Tink gets The Bonobo Way.
Danni already received the Bonobo Way last time she was here, so gets the Speakeasy Journal: Splosh Edition, and Rhiannon already has both the Bonobo Way and the Speakeasy Journal, so she gets the  book that Robin Leach endorsed, The 10 Commandments of Pleasure.
In the after-party I keep hearing rumors of couples who aren't formally together having sex in the bed behind the appetizers. I wish I could say that I saw a vision of feet sticking up behind the shrimp cocktail, but I can't, and if I could, you know I would have taken a photo.
Well, I can't be everywhere at once, and I am kind of busy whacking Jacquie's naughty bare behind with the Goddess' glow whip.
I also get a chance to chat with some of people in the audience, including a couple of Ikkor's friends.
Calista Roxxx who was on our Burlesque Bastille Day show is at the bar.
Somehow we get on the subject of Tarot cards. She uses the Waite deck. The first deck I ever saw was the Aquarian deck, but I didn't know how to use the cards other than to ogle them and go, "Oh how cool." I learned on the Waite deck in Kathmandu, Nepal, and then in Oaxaca, Mexico, I "graduated" to the Aleister Crowley/Frieda Harris deck, in my opinion, the deck of decks.
Don't get me wrong. I'm not a Satanist like  Asia Argento, although I'm a fan of Pan, the horny horned Greek God of the Wild, half man/half goat, who seems to have been a prototype for the Christian Devil, and lends his name to the Latin classification of bonobos, pan paniscus.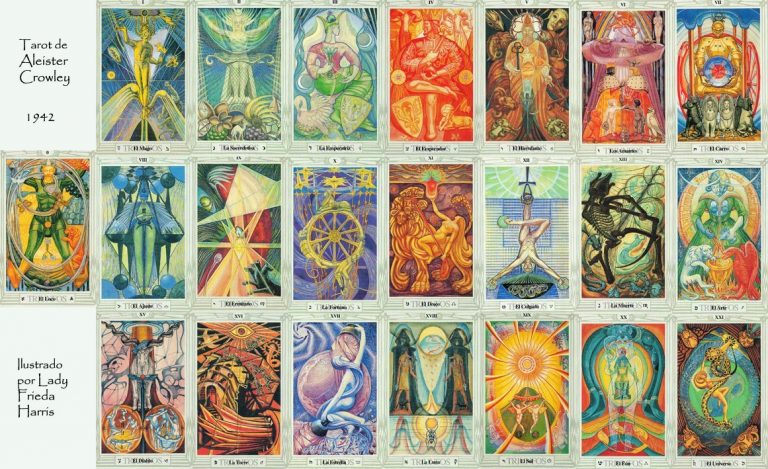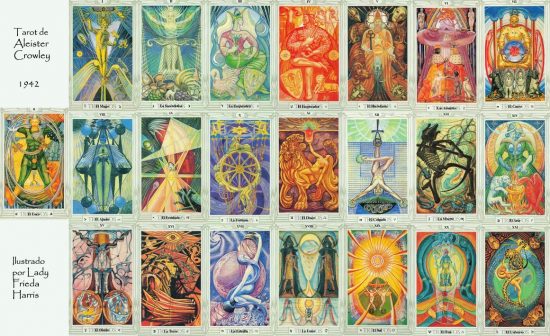 Maybe that's why I was so horny for Rhino Girl's horn.
The horniness continues as  Capt'n Max and I retire to our private quarters on the top deck of the Good Ship Bonoboville after all those well-celebrated birthdays.
At this point, my pollutant-poisoned sinuses are totally stopped up which makes me feel very unsexy, but I decide to have sex anyway because sex actually clears my sinuses, and though the ecstatic decongestion lasts only a couple of minutes before and after the orgasm, it's worth it.
Good thing Capt'n Max is always ready to set sail, regardless of wifely weather conditions.


© Aug. 25,  2018. Susan Block, Ph.D., a.k.a. "Dr. Suzy," is a world renowned LA sex therapist, author of The Bonobo Way: The Evolution of Peace through Pleasure and horny housewife, occasionally seen on HBO and other channels. For speaking engagements, call 310-568-0066.