Summer Sex Therapy for the People!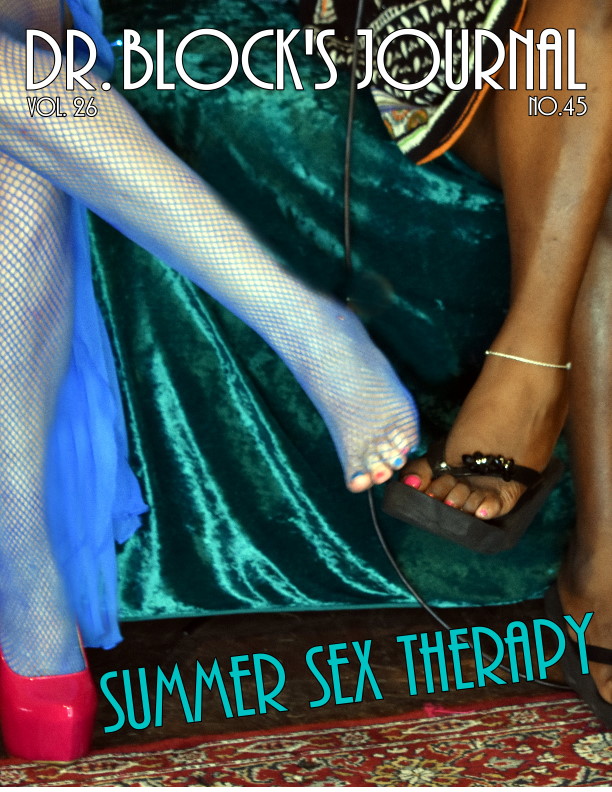 p style="text-align: justify;">Length 01:47:32 Date: August 18th, 2018
It's a hot summer night of free sex therapy for the Trumpocalypse in the Womb Room sanctuary  of the Little Church of Bonoboville, healing our callers and ourselves with the power and glory of sex, love, understanding and the Bonobo Way. 
I only have one official guest—top Dr. Susan Block Institute sex therapist, Chanel, though my adorable new assistant Blossom Green, Ikkor the Wolf and Capt'n Max join us in this intimate gathering of sapiosexual conversation, booby-ful Bonoboville Communion, foot play and spanking, turning this into a very special show.
Aretha to Omarosa
We start with a tribute to the recently departed Aretha Franklin whom Rolling Stone dubbed "the greatest rock, pop or soul singer ever."
A lot of female singers call themselves "Queen," but Aretha wore the crown. Oh, what a voice she had, filled with sex (no doubt, she was a lusty "natural woman"), God (her Daddy was a preacher for a church that was wilder than Bonoboville!) and the Goddess (always the Queen), a captivating mixture of heavenly joy with orgasmic exaltation. Aretha's was the voice of Civil Rights and Feminism and Sexual Revolution, separately and together. Amazingly, with all that range, Aretha's is never the voice of a victim.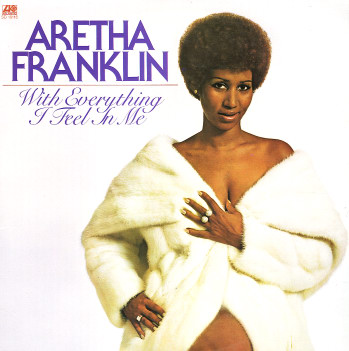 For that and so much more, I've got to give her R-E-S-P-E-C-T. Hearing that word spelled out in such a driving beat meant a lot to me as a little girl wondering how to be a powerful woman.
Aretha was big before big was in, on top of being sexy, ballsy and super boobsy.
I love the famous photo that shows off her gigantic breasts busting out of her top with a proverbial "pearl necklace" spilling between them. This woman had faith in the power of her bra straps!
In the after-party, Ikkor tells me about how his dad, director Cliff Roquemore, knew Aretha and used to hang out with her former husband, actor Glynn Turman. Their marriage only last four years, but Glynn visited the Queen in her final days. Ikkor and his brother swam in Aretha's big pool with her sons on her sprawling estate. Even the goldfish were huge.
What a Queen. What a talent. What a voice.


Predictably boorish, the central statement in the Trumposity's short "tribute" to Aretha was "she worked for me on various occasions."
No R-E-S-P-E-C-T there, not for Aretha or anyone except the world's worst dictators.
Speaking of the Narcissist-in-Chief that the media loves to hate and that the rest of us are totally sick of (except for his base, too drunk on the Trump Kool-aid to know what's happening, and the American oligarchy now blithely robbing us blind), another sexy, ballsy and fairly boobsy contender to take down the Orange Meathead has emerged: Omarosa.
Sorry to insult Aretha's talent (and boobs) by segueing into Omarosa like this, but both names, "Aretha" and "Omarosa," have been jockeying for placement in this week's top Twitter trends.


Like most people, I loathed and laughed at Omarosa while she worked for Trump as his lackey "Director of Communications for the Office of Public Liaison" (talk about a bullshit job). I'm still not a fan, but I have to give this woman a certain R-E-S-P-E-C-T. She is certainly not a victim and, in promoting her new book "Unhinged," she is using a technique that's the opposite of Michele Obama's motto: "When they go low, we go high." The Omarosa Way is: When they go low, we get it on tape, secretly and sometimes illegally recording those slimy bastards on a spy pen, because we know enough never to trust them in the first place.
Trumplethinskin appears to have run out of clever nicknames, as his response to Omarosa calling him "unhinged," is to call her "that dog."
Actually, Trump is the Dog, at least according to Chinese astrology.
At this point, I don't care if Omarosa, Stormy Daniels, Michael Cohen or his own complicit demonic kleptocratic daughter gets Trump impeached or makes him resign, just get this guy out of here and out of our tortured minds…
Meantime, it's on with the show and Trumpocalypse therapy…
Sex Therapy with Chanel
Chanel has been with the Dr. Susan Block Institute for the Erotic Arts & Sciences for a little over a year, and in that time, her compassion, intelligence, open mind, sharp wit, sultry voice and genuine passion for good sex have made her one of our most popular sex therapists.
Privacy is very important to us here at the Institute. Though the Dr. Susan Block Show is very public, broadcast live on the Internet every Saturday, sometimes on HBO (and covered in VICE this week!), the Block Institute strictly guards the privacy and confidentiality of our sex therapy clients, as well as our therapists who prefer anonymity.
Chanel is one of our therapists who likes to keep her identity confidential, so she wears one of my silver Commedia Erotica masks, making her appear even more seductively mysterious.


We talk about her love for helping her clients handle their sexual feelings.
Then she handles my Bill Clinton dildo, aka "Billdo," demonstrating her sexpert "handjob" technique.
Though she keeps her face masked, Chanel does unveil her bounteous bosoms. 
PHOTOS: JUX LII
She even does a bobby dance to the catchy tune of Carmina Formosa's The Kinkster (inspired by The Bonobo Way) for a little, much needed Breast Therapy.
 Then she motorboats Blossom Green!
Chanel's marvelous melons are nowhere nearly as big as Aretha's (but then, neither is the state of Texas); they're more Omarosa-sized. But while the former White House Liaison's are fabulous fakes, Chanel's 36Ds are all-natural. Ooh la la!
Unlike some women, Chanel's never given her tatas names.  With XXXmas just a few months away, I dub the right, more easily aroused breast "Naughty" and the left one "Nice."
Foot Fetish Mike
Since my featured guest is a Block Institute sex therapist, I open the phones to callers in need of some help who don't wish to pay for our private sex therapy services. It's a kind of "free sex therapy," though of course, the call is public, subject to the slings and arrows and good-natured heckling of our studio audience, and our main objective is not so much to fulfil the caller's specific needs as to do a great show.
Our first caller is Mike from Texas who is very interested in our bare feet and high heels.
After playing coy with us while we play footsie with each other, Mike admits that he has a foot fetish.


He's even something of a foot slave, since he likes to give a pretty pair of peds a nice relaxing bath, then a pedicure and, when the polish dries, a foot massage followed by a voracious foot-licking along with toe-sucking.
When we ask him how long he's been into feet, he replies, "Since I was born."
They say that rich people are born with a silver spoon in their mouth. Apparently, as Chanel observes, Mike was born with a foot in his mouth.


Mike's a little shy and embarrassed that he loves ladies' feet so much. We let him know that there's nothing "wrong" with having a foot fetish, and we encourage him to acknowledge and enjoy it so that he can be confident enough to broach the subject to ladies who might appreciate his foot-loving skills.
From Priestly Abuse in PA. to Bonoboville Communion on DrSuzy.Tv
Chanel doesn't drink or smoke (hot sex talk gets her high), but with that fabulous rack, she's "born" to be a Bonoboville Communion Altar Girl.
Ironically, I found out about the recent revelation of Catholic priestly abuse from a client of mine who lives in Pennsylvania. He was complaining about his difficult childhood when he stopped his own whining with "at least, I wasn't molested by my priest."
Which is more than hundreds of Catholic Pennsylvanians can say.
I was born and raised in Pennsylvania, the "Land where Liberty was Born." We often felt like we were in a contest with Massachusetts to see who best represented the American ideal of "liberty." Little did I know, our fair Keystone state would be unproudly surpassing the Bay State in terms of it's Catholic priests taking "liberties" that involve the sexual abuse of minors. Come, let us prey….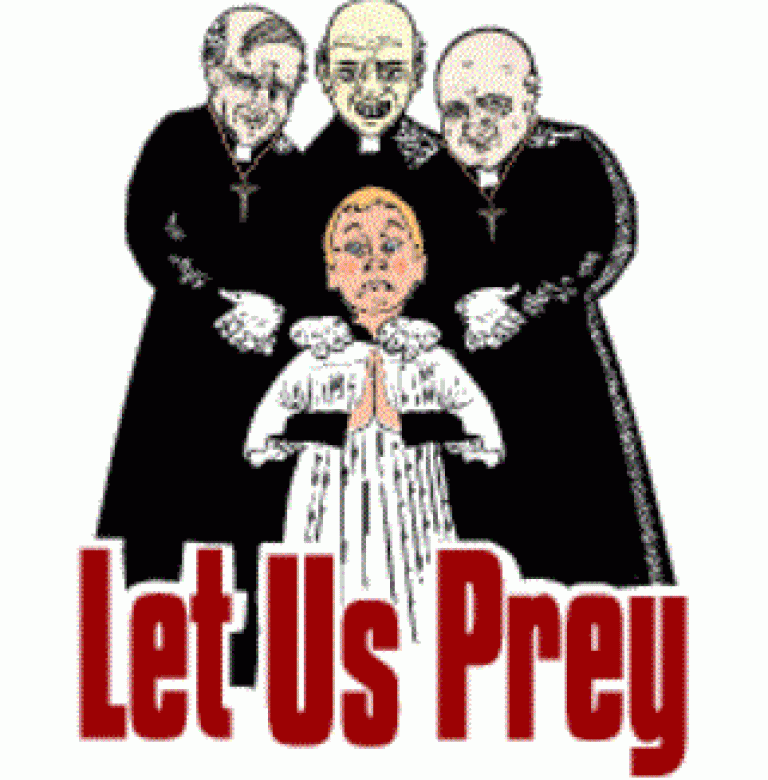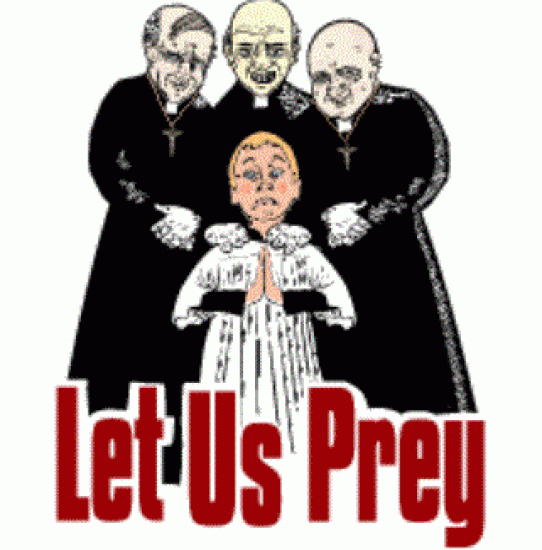 A lot of good people are rubbing their rosaries raw over what to do about Catholic priests now that a Pennsylvania grand jury has released a 1,300 page report detailing allegations that over 1,000 children were sexually abused by 300 Roman Catholic priests over the last 70 years. How could this happen? They talk about the need to change church structures, accountability, cults of secrecy and other fine points. But it seems to me they miss the forest from the trees.
How about changing the Church rule that priests have to be celibate?
It was always a bad rule, and now it's worse than ever. Originally, celibacy was demanded of priests mainly so that they wouldn't father children who might lay claim to those priests' inheritances. With celibacy, the Church could inherit their priests' wealth and some of these priests, often the second sons of rich families, were quite wealthy.
The Church, as one of the first international corporations, didn't so much care if a priest engaged in some form of sexual activitiy, as long as he didn't get married and procreate. Pope Alexander IV was said to have held orgies in the Papal Palace. In the famous Banquet of the Chestnuts, the Holy Father, his family (this Pope even had kids!) and papal drinking buddies gathered around as a battalion of sex workers set about picking chestnuts off the floor with their labia. Even before anyone talked about kegels, them's some powerful pussylips!



Kegel training or catechisms, the Church has been a fount of hypocrisy since St. Paul's miraculous conversion into Jesus Christ's PR Guy. The priestly abuse scandals cut to the heart of religious abuse. If you're forced to deny this most basic urge—sexual desire—then you might as well deny and lie about everything else as well. Certainly, you would lie and deny anything sexual.
You can revise and reform the Church accountability structure all you want, but as long as priests are expected to be celibate, some of them—maybe even most—will lie about their sexuality. For these guys, even masturbation is a mortal sin, so you can imagine their thinking: if just rubbing one off will get me sent straight to hell, why not molest this Altar Boy who thinks I am an angel of God?
How about getting the next generation of horny priests some hookers? Age-play specialists (adults who roleplay that they are kids) would seem to be appropriate for the priestly type, but honestly, I'm not even sure that all these molesting priests are pedophiles. Some are just starved for erotic contact they are summarily denied and, believing they are ordained by God, they go for the easiest most vulnerable victims, the children in their care.


So, Catholic Church (if you're listening): Stop demanding that your priests be celibate! It's inhumane, and it teaches priests to be inhumane.
If you must satisfy your celibacy fetish, let the monks be celibate in their cloisters where they're unlikely to hurt anyone. But free the priests from their chastity devises! Priests are supposed to lead, guide, counsel and interact with parishioners, including children. They should be allowed to have sex with someone, even if that someone is themselves.
It's true that Catholic priests aren't the only ones.  Jewish Rabbis, Christian Ministers and Muslim Imams have been known to molest children, as have many secular teachers, football coaches, sports doctors and various other youth-oriented professionals. Basically, there are cases among all kinds of adults who work with kids. But the Priests are at the bottom of the poop pile, just in sheer concentrated numbers. I believe that this is due to their mandatory, non-negotiable celibacy.
Revoking the no-sex rule will not stop abuse altogether. There are always the uber-self-centered Donald Trumps and other pussy-grabbers of the world who are so ravenous for sexual affirmation, they "can't get enough" of that taboo stuff.  But most people are reasonable about their erotic needs, as long as they're getting some sexual satisfaction. So, if you really want to cut down on Catholic Church sex scandals, stop requiring priests to give up their sex lives entirely.
In that spirit, we conduct a beautiful Bonoboville Communion ritual with Chanel as our gracious, boobalicious Altar Girl, and with Blossom and me as the recipients.
Then, as she lays back between Chanel's legs, I baptize Blossom Green in lucky green Agwa de Bolivia Herbal Coca Leaf Liqueur; that is, I administer Waterboarding, Bonobo-Style, and she drinks it all down like a good P.O.W.
OTK Spanking
Blossom does a great job popping her Bonoboville cherry on her virgin show.
PHOTOS 1, 2, 4: JUX LII.  PHOTO 3: MARK DE LEON
However, she does talk off the mic a few times which, as everyone in Bonoboville knows, is an infraction punishable by spanking.
Blossom's blonde hair is in pigtails, and she's wearing black sequin panties under a short swirly skirt, dressed up like a "little girl," though she's 25 years old. It's a great example of the "age play" role-play I referred to as part of my proposed Stop Priestly Abuse Program.
Such a good "bad girl," Blossom gets over-the-knee (OTK)—both Chanel's and my knees—as I spank Blossom's Bottom with The Bonobo Way, a Speakeasy Journal (current issue is Splosh; next issue is Spanking!) and my bare hand.
PHOTO 1: MARK DE LEON.  PHOTOS 1-2: JUX LII
One good spank deserves another, so Chanel gives her a few spanks too.


Cuckold Quandary
Then we take a call from Ray, a 20-year-old who's been dating his 19-year-old girlfriend since they were 14 and 13, but now she's seeing another guy.
Ray doesn't sound too jealous. Well, maybe a little. But his jealousy is overshadowed by his intense arousal over thinking about his GF with this new guy who also happens to be very well-hung. It's a quintessential cuckold situation.



Naturally, penis measurement is an important component of this equation. Ray himself is a sizeable 7 ½ inches, but New Guy is 9 or 10, so Ray is going crazy—and getting horny—just thinking about what that extra couple of inches is doing to the gal he's loved since junior high. He gets especially excited when she describes her encounters with her new paramour which he says she does, in lusty detail.
Ikkor joins in on this conversation, giving the young guy some big brotherly advice about "women."
We all put in our two cents, though I'm not sure Ray is really open to anything but his own arousal. He says he wants to "get rid" of his cuckold desires, and I tell him the more he fights them, the stronger they'll become. He should give in to the fact he's turned on by his girlfriend's new sex life, even as he pulls himself together to get into a dating game he's really never been in before and must be scared to approach.
I get a little suspicious of Ray's veracity when he starts describing his girlfriend having sex with this stud, and it sounds like such a generic cock-focused cuckold phone sex vignette, I wonder how much of Ray's story is reality and how much fantasy.
Listen and watch the show free on drsuzy.tv, and tell me what you think! True story, fake news or a combo? And what about Ray's quandary? Do you have cuckold fantasies?
She Bad
After all that spanking and cuckold-talk, Ikkor's inspired to sing "She Bad."
First I spank Blossom's butt again with Goddess Phoenix's Neon Whip.
Sparks fly!
Then Ikkor strips off his shirt and sings as Blossom shimmies and Chanel shakes her booty.
PHOTOS: JUX LII
It's another groovy dance fest in the Womb Room that will get you shaking your booty at home.
We even keep our prurient parts clothed for Facebook Live this time, so we can infiltrate some more homes.
Afterwards, we indulge in a final round of Trumpoclaypse therapy, spanking the Drumpf Doll with the Forbes on his big fluffy balls.
Not satisfied with smashing the Big Baby's balls, Chanel proceeds to very passionately spank his head… which falls off. That is, the mask is gone, exposing him to be just a Big Pink Dick with a tiny little penis.
I-M-P-E-A-C-H… Let's all get together to stop the hate! Impeach!
Then before we can stop and "THINK," the show's over.
We take some more selfies, saddle up for an erotic fantasy horseback ride and do a little hula-hooping

PHOTO: SELFIES
Connecting with new and old congregants in the Speakeasy Bar, we take pleasure in nocturnal summer fun.
Then it's time for Capt'n Max and I to finish up our own Summer Sex Therapy session with a couple of nice marital orgasms and a really good foot rub.
Thanks for the inspiration, Mike!



© Aug. 18,  2018. Susan Block, Ph.D., a.k.a. "Dr. Suzy," is a world renowned LA sex therapist, author of The Bonobo Way: The Evolution of Peace through Pleasure and horny housewife, occasionally seen on HBO and other channels. For speaking engagements, call 310-568-0066.