Elizabeth Warren does DrSuzy.TV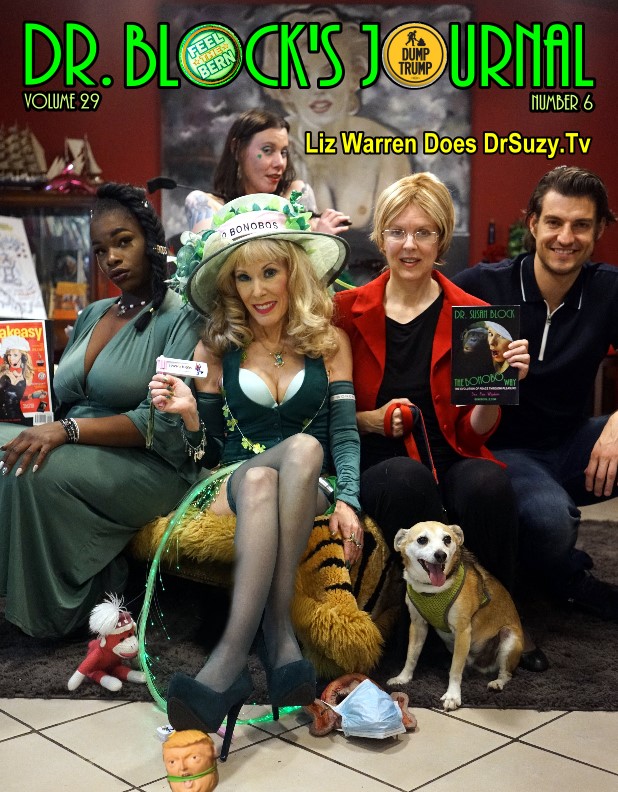 Length 01:34:01 Date: Mar. 7th, 2020
by Dr. Susan Block.
Perhaps you're wondering, what is former U.S. Presidential Candidate and Massachusetts Senator Elizabeth Warren doing on The Dr. Susan Block Show?
Well, after dropping out of the race, having tanked in the all the primaries, and having done all the other talk shows and SNL, she's now down to be a featured guest on DrSuzy.Tv.
So it often goes. We get 'em on their way up or down…
Special thanks to our mutual friend Sally Mullins for making the elaborate arrangements required to get Liz and her political support dog Bailey (who miraculously morphs from a big bushy golden retriever to the more manageable lap-size beagle) to Bonoboville.
Everybody loves Bailey!
St. Paddy's Lusty Leprechauns
My first thought about hosting this extraordinary stateswoman, probably the brainiest of all the Presidential candidates (maybe even smarter than my favorite, Bernie) is… what should I wear?
I can't possibly compete with Queen Liz in the black slacks and primary-colored suit jacket department; she's got that down.
So I go in a totally different direction (as usual), opting to open the St. Paddy's season in an ecosexual green vest with forest-Green New Deal high heels and thigh highs, plus light-up, neon-green glasses to match my fiber-optic whip.
An emerald and lime Leprechaun hat on my head, a Kelly green belly dance skirt trimmed with jingly gold coins wrapped around my hips plus a blue surgical mask that clashes (oh well) with the rest of the outfit… I spend most of the show and after-party nursing a Corona beer as if it's a vaccine for Coronavirus (it's not).

My oh-so-artistic assistant Sunshine McWane goes all out for the Irish with her meticulously handpainted St. Patrick's manicure, complete with tiny leprechaun hat, an Irish flag, a foaming mug of beer, four leaf clovers and a pot of gold.
Photos 1 & 4: Sunshine McWane.  Photo 2: Flawless Viktory.  Photo 3: J. Lewis

Erin Go Bragh! And go bragh-less (we do that later in the show).
Thus we gather together in the little Love Church of the Bonobo Way: Bernie Bros and Biden Backers, Liz Lovers and Trumpers; yes, even Trumpers. Though we're at each other's throats, on each other's nerves and making each other sick – literally, we are all Children of Sex and, as Brother Dr. Cornel West preaches, "We're on the Love Train."
We're swinging in the name of love, like bonobos who swing through the trees and with each other.
We're swinging through life (the 11th step of the 12 Steps to Releasing Your Inner Bonobo) and, like it or not, we're swinging through this Coronavirus pandemic, which is like swinging without a net over 50-foot drop into a pool filled with hungry alligators.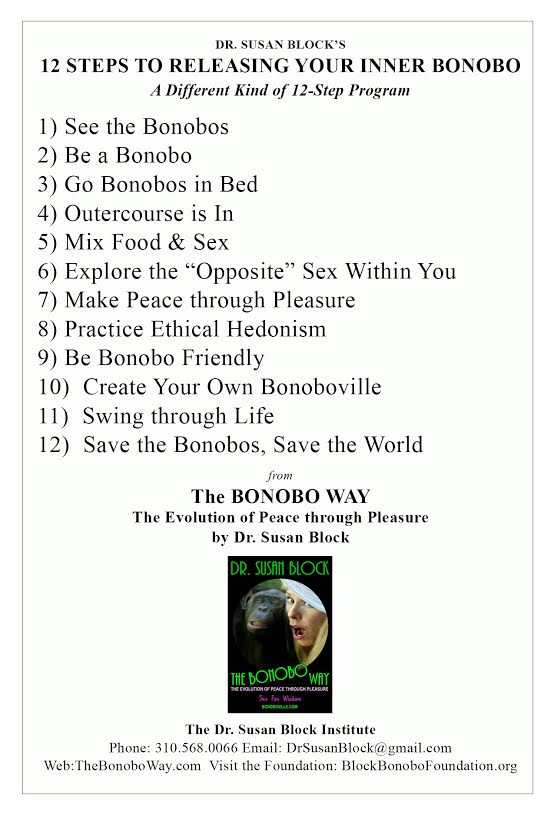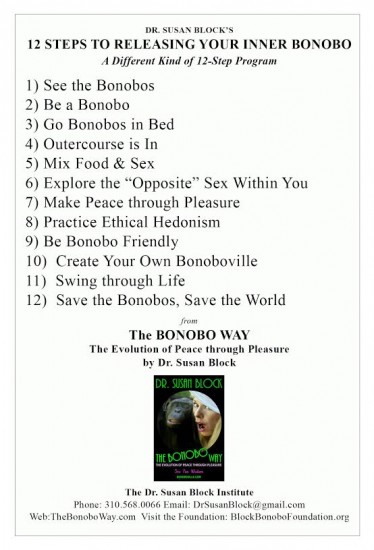 So we're washing our hands 99 times a day, trying in vain not to touch our faces (though even the government officials telling us not to touch our faces touch their faces), and the biggest challenge: trying not to panic.
After all, you don't want to be one of those fearful, misguided souls who won't drink Corona beer because you're afraid it'll give you Coronavirus.
Photos 1 & 3: Al.  Photo 2: J. Lewis.  Photo 4: Flawless Viktory.  Photo 6: JuxLii
Also, just in case you don't know, Coronavirus does not cause diarrhea, so please don't panic-buy toilet paper! Leave some for the rest of us.
Celebrate Queen Esther
It's also Purim time.
Chag Sameyach Purim, Achim vi Achot (Happy Purim, Brothers & Sisters)!
We're not doing a big orgiastic  Purim Bacchanal this year, though I crack the graggers for a few seconds.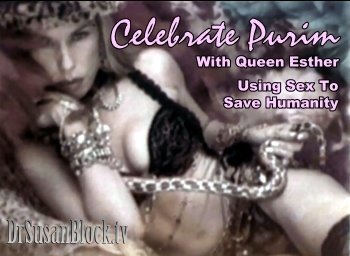 Check out DrSuzy.Tv to see some of our past glorious Purim Bacchanals where we act out the story of Queen Esther, the teenage beauty pageant winner who saves the Jews from Genocide with nothing but her own personal Weapons of Mass Seduction.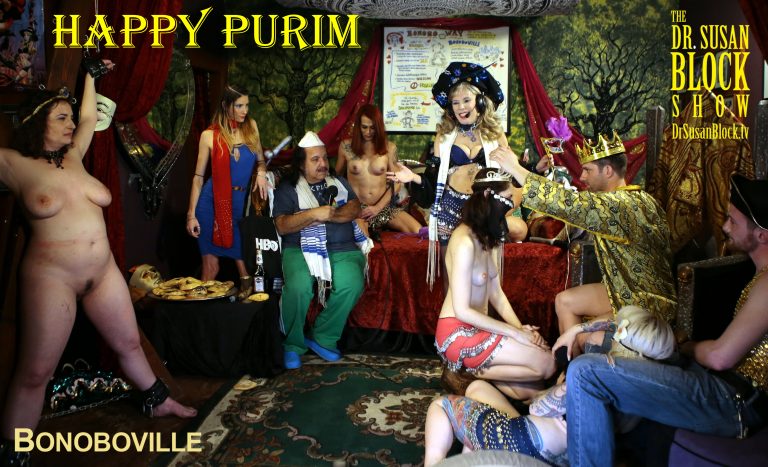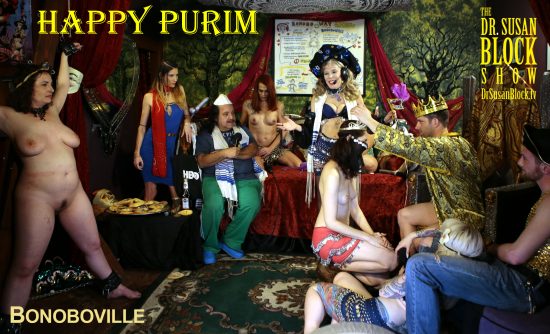 What a woman, that Esther!
A Woman's Place is in the White House
We're also very excited to kick off International Women's Month with one of the most prominent women in American politics, Senator Elizabeth Warren.
I'm a fangirl.
I have long been a great admirer of Liz Warren's dazzling brilliance, her toughness, her quick wit and her support (more or less) for progressive values. I'm somewhat amazed and appalled that her campaign, though endorsed by The New York Times and other major publications as well as many of my friends (see my convo at the Emmys Party with my former HBO director Shari Cookson) just couldn't scrape together many votes.
What an indictment of America's un-bonobo attitudes towards smart, strong women.
Nevertheless, I'm also a Bernie Broad.
I voted for Bernie, one of the many who put Senator Sanders over the top in California on a tough Super Tuesday (or was that Super Thursday?).
So I have to be a little tough on Liz when it comes to her unwarranted (unWarrened?) attacks on Bernie's character, refusing to endorse Sanders' campaign (from which she took many of her progressive ideas, like Medicare for All, though watering them down to suit more moderate tastes), and the cherry on top: whining to Rachel Maddow about having been insulted on social media by "mean" Bernie Bros.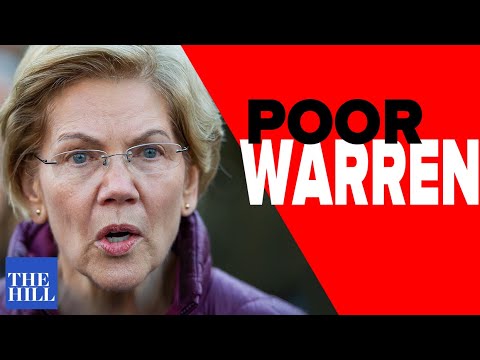 But there's plenty of time on the show for getting tough with the lovely Liz.
So, I start off with a big warm welcome for my illustrious guest, suggesting we do what she's been doing with fans from Massachusetts Bay to LA.
Let's take a selfie!
Misogyny & Liz Warren
Then Liz and I have a heart-to-heart, girl-girl talk about why the hell she lost so badly—even coming in third behind Biden and Bernie in her own state. The key word is "electability," though Massachusetts Misogyny might be more to the point. Or maybe, as Joe might say, Mass Malarkey.
Maybe it's because the Old Colony State was colonized by Puritans who were too puritanical for England, characterizing all smart, feisty women as either Hester Prynne, witches or Satan's own bitches.
Poor Liz.
It just shows that most Americans would rather have a dumb grifter or a dementia patient than a smart, funny woman… or an FDR-style socialist.
I guess most Americans, in an internet fog of misinformation, find carnival-barking con artists more "relatable" than brainy broads who call billionaires out on their sexist racist misconduct.


Then again, maybe Liz's failure to inspire voters to actually vote for her reflected their understanding that when it comes to Progressive politics, Bernie is the more authentic candidate.
As for the voters and party leaders who propelled Biden to the top, they're too fearful of the great American bugaboo of "socialism" to get near Lizzie's very sensible "wealth tax," even though she insists she's a "capitalist to her bones."
Now maybe you can see why, though I've always loved Liz, I'm a Bernie Babe.
Cougar Liz

A "cougar" is a mature woman who loves sex with younger men called "cubs."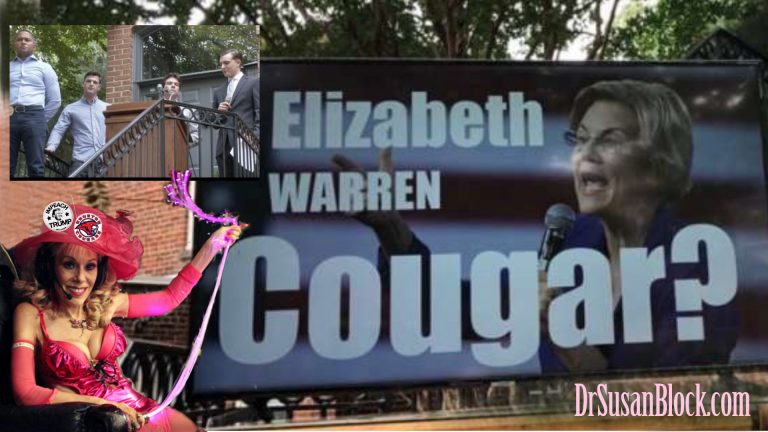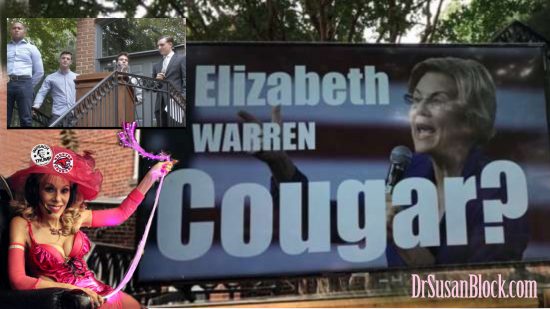 Liz's and my mutual "friend," comedienne Sally Mullins, is the quintessential cougar with many young bucks under her sexual belt.
The rumor is that Liz is a cougar too. Even though grifter Jacob Wohl's story about Liz wielding a cat o' nine tails and a lime strap-on dildo on a hunky twenty-something U.S. Marine was 90% salacious hogwash—mixed with Trumpublican malarkey—it whetted the public's desire to eroticize Elizabeth Warren.
For some, that was an offshoot of the misogyny that sunk her campaign; for me, it added to my affection for Liz the sapiosexually sexy woman on the prowl with a pretty nice, slim, fit body for a 70 year old (or is that 69) and a leprechaun-lusty twinkle in her Irish eyes.
Fantasy or reality, the Liz-the-Cougar concept is very bonoboesque, as the Make-Love-Not-War bonobos empower the females more than any other great ape culture. Many of these empowered females have sex with younger males. All that cougar sex (and other kinds of lovemaking and the sharing of resources) among bonobos helps them make "peace through pleasure," creating a society in which no bonobo has ever been seen killing another bonobo in the wild or captivity.


I especially appreciate Liz's snappy response to the cougar accusations, establishing herself as America's Queen of Shade (at least for that media cycle), slapping little Jakey right down, making a titillating little pun, and staying on point with her "plan" for canceling student debt:
"It's always a good day to be reminded that I got where I am because a great education was available for $50 a semester at the University of Houston (go Cougars!). We need to cancel student debt and make college free for everyone who wants it."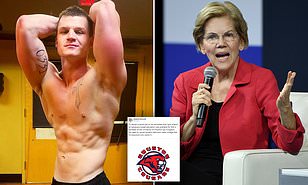 Of course, this too is a Bernie concept—and the bitch still won't endorse him (as of this writing).
Making Liz Feel the Bern
For that, Liz gets a spanking!
Sorry (not sorry) if it's "rude" to put a distinguished U.S. Senator and recent top Presidential candidate over the knee (OTK) for a sound spanking.
But we Bernie Babes can be fierce when it comes to upholding Medicare for All and Social Security, cutting defense spending and making the billionaire class pay their fair share in taxes.
Sunshine happily agrees to babysit Baily who, being another big-eyed beagle, reminds us of our dear, departed Betsy.
Then the great Senator Warren drapes herself over my knee, and I pull down those iconic black slacks to reveal black lacy granny panties (well, Liz is a grandma), tugging the waistband down just below her well-toned butt cheeks.
Then I proceed to book-spank those lacy panty-clad butt cheeks with a shiny edition of The Bonobo Way.
I figure the professor in Liz might appreciate a good book-spanking with a good book.
Turns out she does!
Though she's stubborn about not "yet" endorsing Bernie, she certainly feels the Bern… well, the burn.
That's teaching her a lesson, like the one she taught Mike Bloomberg, only with the palm of my hand.
Though this is the lesson of The Bonobo Way, the path of sharing, caring, ecosexuality and peace through pleasure.
It's a lesson we'd all better bend over and learn… before it's too late!
Smooth Jay Smooth
To titillate the cougar in Liz, we invite a cute cub with a banging body.
Jay Smooth is a virgin to DrSuzy.Tv, but not much else.
When we invite Jay to give Liz a spank, he picks up my 10 Commandments of Pleasure and whacks that Senatorial butt like he means it (after all, he's a Bernie Bro too).
Later, Jay lets Liz give him a spanking.
That shows he's a very bonobo young man.
Handsome, hot and well-hung, Jay is an up and coming porn star from Poland.
A charming Pole with a big pole.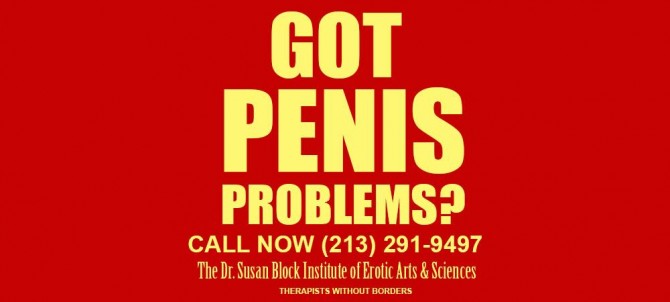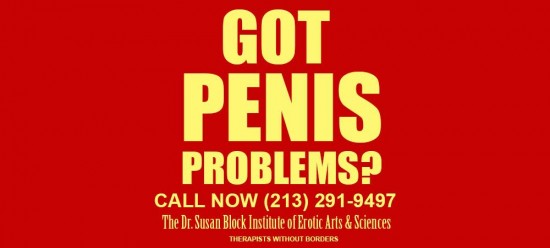 Jay and Liz spend much of the show charming each other.
"If only I was as good at polls as I am with poles," muses Liz.
In a few moments, we see a vivid demonstration of just what she means…
Minnah Mac is Back
We haven't seen Minnah Mac since Fall Equinox 2018.
She is sexier, sassier and more curvaceous than ever, decked out in a St. Paddy's-green gown that shows off her curves.
When Liz asks her if she likes "smart women," Minnah essentially says that she likes a nice "clit."


Guess that makes her part of the cliterati… or appreciative of fine cliterature.
Feeling that her curvaceous legs are a bit dry, she seduces Jay into massaging coconut lotion into them.
Of course, that coconut lotion looks a lot like thick, creamy white cum, especially when rubbed into Minnah's mahogany skin by Jay's big hands.
An artist (she brings a couple of her paintings along) and a bit of a FemDom with a big beautiful smile, Minnah grew up in Utah, the descendant of slaves of Brigham Young whose antique photos she carries in her purse.
Photos 1 & 3: Sunshine McWane.  Photos 2 & 6: Jux Lii.  Photo 4 & 5: J. Lewis
Now a California gal, she still feels Utah is more liberal when it comes to sex work.
That brings us to a discussion of sex workers' rights and plights.


Bernie is an original sponsor of the SAFE Sex Workers Study Act. He also supported sex work decriminalization before Liz Warren jumped on that bandwagon
Though we welcome Liz—and even Kamala Harris (currently being floated as Joe's choice for veep) who had Back Page publishers arrested when she was California Attorney General (though more recently Harris has said she'd consider decriminalization of sex work)—onto the pro-sex work bandwagon.
There's plenty of room, and no time to waste!
Unfortunately, all three Senators voted in favor of FOSTA-SESTA in 2018 which purported to stop "sex trafficking," but has done nothing but endanger sex workers and curtail everyone's freedom of speech.  Almost every member of the Senate and most of the House voted for the dumb deadly SESTA-FOSTA bill, then the mushroom-peepee John-in-Chief signed it into law.
Let's flip the Senate, Ditch Mitch (tRump's Bitch) McConnell, and make Elizabeth Warren Senate Majority Leader!
Liz is grateful to hear Minnah sheepishly admit that she didn't vote at all in the primaries.
"At least, you didn't vote for someone other than me," Liz exults.
Spanking Liz Warren, Top Off & Panties Down
Despite our in-depth political discussions, we're still getting nowhere with endorsements or apologies.
Well, at least, Liz sincerely endorses The Bonobo Way.
And why not? It's all about female empowerment—and male well-being—bonobo-style.
Nevertheless, with no official endorsement for Bernie—who won the 2019 SUZY award for "Most Bonobo Presidential Candidate"—it's time to spank Liz again.
But this time with top off and panties down.
Photos 1: Al.  Photo 2: J. Lewis.  Photo 3: Jux Lii.  Photo 4: Al
Of course, before proceedings with my "plan," I have to get the Senator's enthusiastic consent.
This is a lot easier to obtain than her Sanders endorsement.


After a quick trip to "go peepee," the former U.S. Presidential candidate returns to the Womb Room without her characteristic black slacks and jacket, clad in just a black lace teddy and thigh highs, one of them ripped suggestively… or because she really does her shopping at the discount section of Ross for Less.
I ask her to take down her top to reveal her lovely natural breasts, which look great for a seventy-year-old, or even a 50-year-old, and a lot better than most 40-year-olds.
Then she "assumes the position" on her hands and knees, and I spank her bottom with Goddess Phoenix's fiber-optic whip, sparkling green for St. Paddy's season.
Maybe Bernie should have spanked her a long time ago… or assigned the task to one of his sexy surrogates, like AOC, Abby Martin or Tim Robbins.
Photos: J. Lewis
At this point, I up the ante and pull down those granny panties, revealing the excellent ass of the Senator from Mass.
"So, you whined like a baby to Maddow about being insulted by the Bernie Bros, even though statistically speaking, Bernie supporters are no worse than yours or anyone elses," I remind Senator Warren as I whip and then spank her good.
"You can dish it out, but you can't take it, huh Liz? Or are you just trying to set us up for your Biden endorsement?"
Basically, Liz's underlying message is: "A few Bernie Bros sent me snake emojis on Twitter, so now I think poor people don't deserve health care."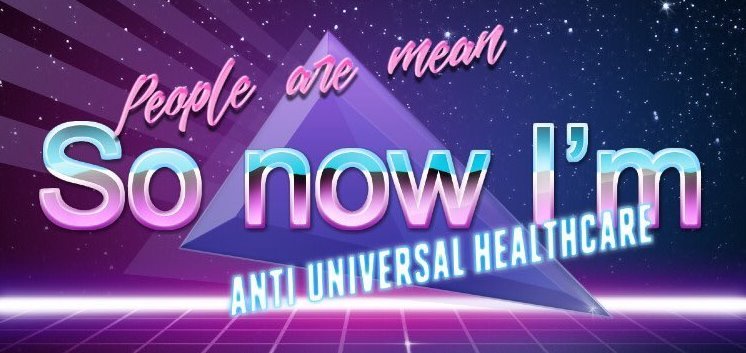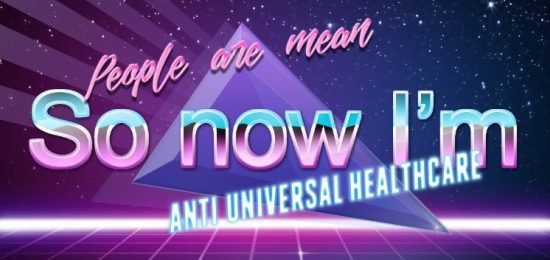 Well, Maddow, SNL and the rest might give her a pass, but I make her take her punishment live on The Dr. Susan Block Show.
I'm a button-sporting Bernie Babe (with a whip!), but I don't blame Liz for not dropping out.
Though if you added her votes to Bernie's, he would've won Massachusetts and more.


Whether you're a man, woman, con man, socialist or disoriented celebrity. running for President is an ego-trip, and you don't drop out until you have to or someone makes you an offer you can't refuse.
So I wasn't one of the Bernie Bros who called Liz a snake… partly because I love snakes.
But hey, it's St. Paddy's season, and St. Patrick (symbolically) chased the snakes out of Ireland, so I chase her wiggling butt with my snake-like whip.
And I must say, Liz Warren proves her mettle, taking her whipping "For the People!" like a progressive patriot.
At least, she puts on a good show of it.
Jay & Minnah Take Turns
Having warmed up her bare bottom with my St. Paddy's paddle, we invite Jay to spank this naughty cougar again.
Photos 1-2: Flawless Viktory.  Photo 3 & 5: J. Lewis.  Photo 5: Jux Lii
First, Mr. Smooth goes for the book-spanking.
But thanks to popular demand, he takes off his shirt—ooh la la!—and spanks that ass by hand.
Jay's got such a firm hand, after just a few short spanks, he leaves a few hand prints on Elizabeth's almost 99% Caucasian bottom (a distinct reminder that she still hasn't apologized to the Cherokee nation).
Ouch!
But our spankable Miz Lizzy doesn't seem to mind at all.
In fact, she's revved up for more.
So out comes Minnah, and in keeping with the topless theme, out come her impressive gazangas.
Oh wow, Momma Minnah.
Actually, I have no idea if Minnah is a real Momma, but it doesn't Mattah.
Those are Momma mammaries.
Mac Jugs.
Liz is so thrilled, they embrace, rubbing their beautiful, all-natural and very different titties together.
What a fun foursome!
What a terrific interracial titty party!
Sorry not sorry, if that offends the politically correct readers, but that's what it is.
Swinging those torpedoes like the Weapons of Mass Seduction they are, Minnah gets her whack onto the Senator's lovely butt cheeks with the JuxLeather riding crop.
What a way to make your point.
Maybe she'll even vote next election.
Professor Warren Spanks a Schoolgirl
Now it's time to turn the tables once again.
Minnah goes to "pee" and comes back in hot pink knee highs, black bra and panties.
Suddenly, the Womb Room transforms itself into Professor Warren's Harvard classroom.


"Did you often discipline your students this way?" I ask the former law professor, as naughty Minnah goes over her knee.
"No," she answers sadly. "They wouldn't allow that. Which is why I so enjoy doing it now."
She gives Minnah a few good spanks with The Bonobo Way as I pull her ponytail, confessing that the politician with whom she most identifies is Condoleeza Rice.
Photos 1 & 3: J. Lewis.  Photo 2: Jux Lii
Then Jay slides into our scene to give a few whacks too.
Jizz on Liz
After all that spanking, I can't resist the urge to rip the run in Liz's thigh highs to nylon shreds.
"Go on, do it," the Senator urges.
Now that her bare leg is available, Jay comes over to put coconut lotion on her leg and massage it sensuously into the soft MiLF-silky skin.
Photo 1: J. Lewis.  Photo 2: Jux Lii.  Photos 3-4: Al
Then he does the same to her boobs.
With great panache, he squirt globs of the stuff all over her mammaries, making her chest look like a battleground for a veritable sperm war.
Wooo!
Then Jay expertly rubs in the come-like white stuff, making her always-hard nipples even harder than usual.
I ask the Senator how she feels about guys who "Jizz on Liz."
Her response is nothing short of rapturous.
Scorin' with Warren
As it turns out, this isn't the first time Liz has shown off her naked body and sexual prowess to the voting public.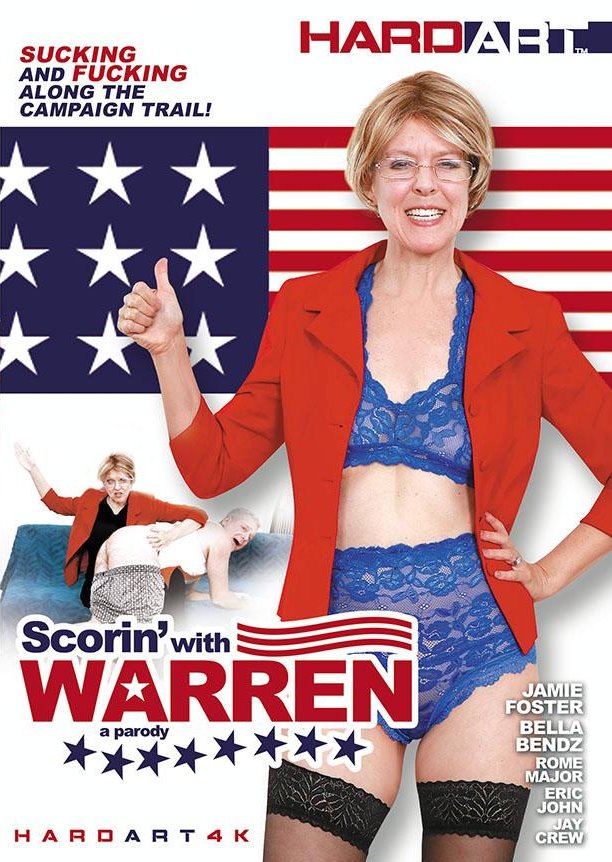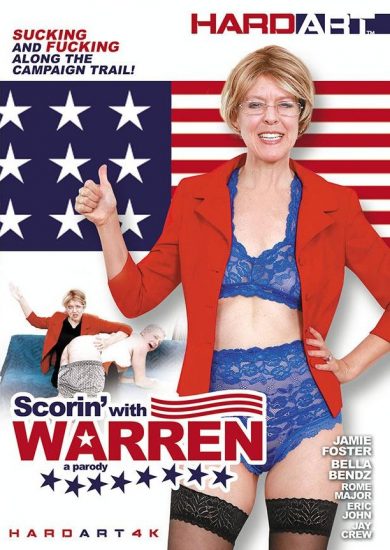 Hey, it's stressful on the campaign trail, and for some, the best stress reliever is a little hot sex.
So, it's not too surprising that, like many celebrities, from Kim Kardashian to U.S. Representative Katie Hill, Elizabeth Warren has a "sex tape.'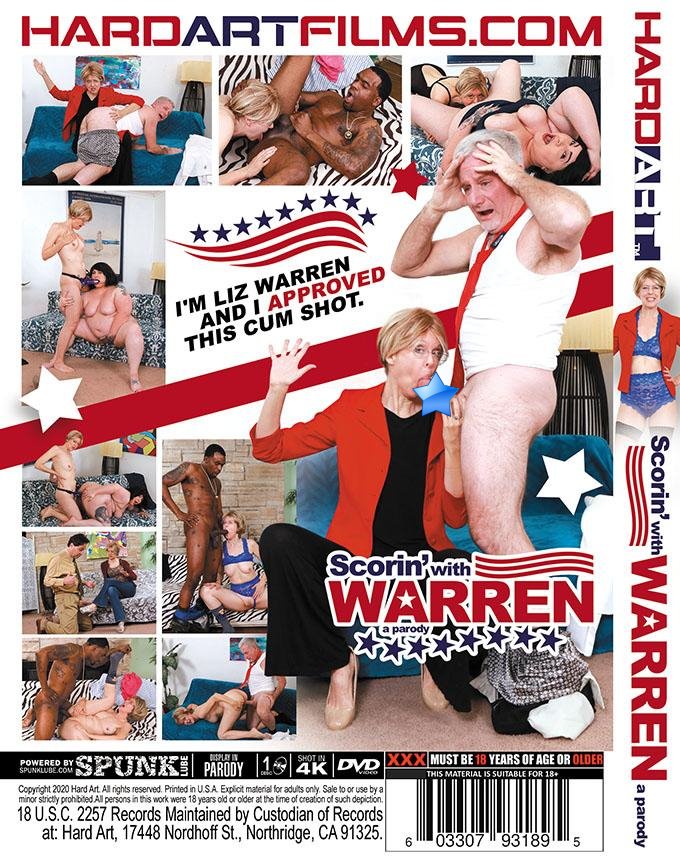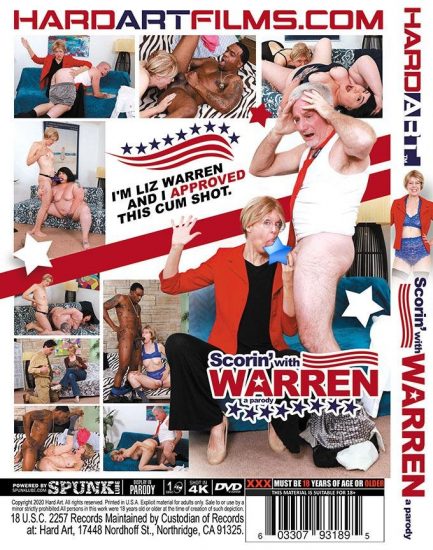 Though Kim K's sex tape pretty much made her career (especially considering she didn't have one before), poor Katie Hill's sex tape demolished hers (at least for now).
Wonder what Liz's cinematic sexcapades will do for her.
She's even got a catchy title for it: Scorin' with Warren.
Though I prefer "Jizz on Liz" (or Jizz in Liz, as the case may be).
It's a very hot sex tape, as sex tapes go.
We watch just part of one scene, featuring her raunchy tryst with Veep Mike Pence (see it free on DrSuzy.Tv or down below this journal).


Of course, I'm appalled to see her play ball with the Trumpublican team.
At least, she gives him an OTK spanking before sucking and fucking.
But isn't good Christian Mike supposed to steer clear of all women who are not his wife?
Guess he's not allowed to eat out with a woman, but he can eat her out.
On the tape, the Veep looks a little out of shape, but he's hung like a proverbial GOP elephant.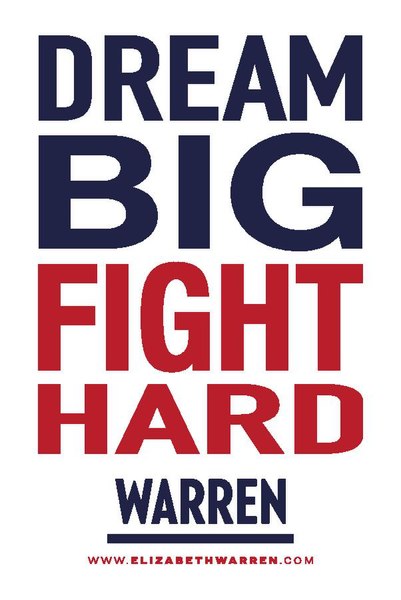 At least now we know what Elizabeth Warren is referring to, when she says: "Dream BIG."
Next cub for Liz? She confides she's got her eye on Hunter Biden!
RIP Jack Hammer
We shout-out a teary-eyed, slightly shocked but very fond farewell to our recently departed friend, Jack Hammer, U.S. Marine turned kinkster/porn star, a great guy, awesome kink and porn star, great kink and porn director, tough cancer survivor, wonderful three-time guest on DrSuzy.Tv, and a good friend to Bonoboville.
Capt'n Max and Jack both had bladder cancer surgery at around the same time in 2012, and both told stories of their successful battles with the Big C on our amazing Kink Survivors show.
Jux Lii, who's taken our best photos of Jack, met him on his first 2010 appearance on DrSuzy.Tv, and they became good friends and colleagues in kink.
With great shock and sadness, Jux puts his camera aside to say a few words about Jack being his "best friend" in the industry.
Even Sunshine got to know Jack over the phone, as we were arranging for him to be on the show sometime in May, just a week or so before he passed away suddenly, from unknown causes, at the age of 53.
RIP Jack Hammer. We'll be seeing you soon on that great porn set in the sky.
Coronavirus Porn: Liz Has a Plan for That
As we wind up the show, we talk about Liz having a plan for everything, even sex.
We agree that it's always great to have a plan.
But the best-laid plans may not get you laid the way you planned.
So she has a plan for that too.  It's called going with the flow, aka spontaneity.
I know Liz has a plan for how to handle the Coronavirus, which is much more than tRump, who still calls this growing pandemic a "hoax," showing how much we as a nation need Bernie's—or Liz's—plan for Medicare for All, so sick people can be tested and stay home from work.
I wonder if her plan includes calming people's panic with a little coronavirus porn.
It's not as easy as it sounds.
Even jokes about Coronavirus like Matt Gaetz wearing a gasmask to Congress can backfire in frightening ways.
Now Gaetz under quarantine, having shaken hands with a man who tested positive at CPAC.
But Liz is a trooper, ready to don a Hazmat suit with nothing under it or whatever it takes, and get busy for the cause.
Bailey the Burrito-Loving Beagle—I mean, Golden Retriever
Bailey reprises his winning role of stealing someone's burrito towards the end of Elizabeth Warren's drop-out-of-the-race speech.
Our Bailey (whose real name is Beau; no relation to Obama's dog) gets a special burrito created by Sunshine who cleverly stuffs dogfood inside of a tortilla.
Bailey eats the dog food, not the tortilla.
And he is just so damn cute; he wins all hearts in Bonoboville, especially mine and, of course, Sunshine's.
He—and Liz—are welcome back anytime.
But of course, we have to arrange that with Sally Mullins.
Thanks for everything, Sally!
Irish After-Party
Harry Sapien makes Shepherd's Pie for the after-party.
Photo 1: Jux Lii.  Photo 2: Harry Sapien.  Photos 3-4: Selfies
I think that's Irish…
Irish or Texan, it's good meaty fare for the carnivores, but for the vegematics among us, he makes Beyond Meat lettuce burritos—yum!
These Irish eyes are smiling—and lighting up like a Leprechaun on LSD.
Just like an Irish wake, everybody talks about politics, sex, love and viruses until the wee hours.
Then off we all go, my beloved Captain and I, into our Irish cream of orgasmic dreams.
We also spin our graggers for Purim, and I touch his royal scepter.
Happy Purim!
Happy St. Paddy's Day!
Happy Women's Month!
Happy (almost) DomCon (I'm Mistress of Ceremonies for 2020)!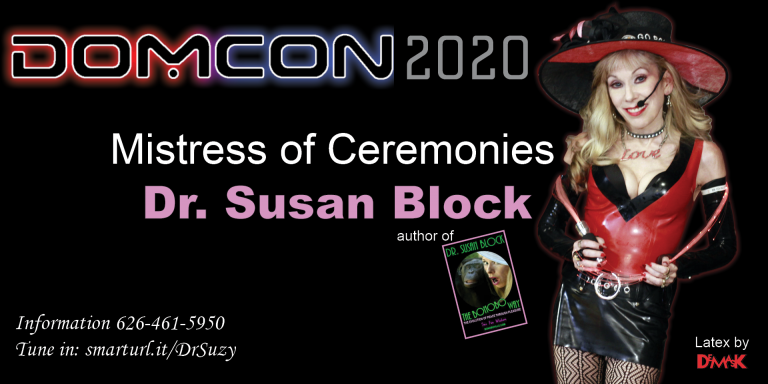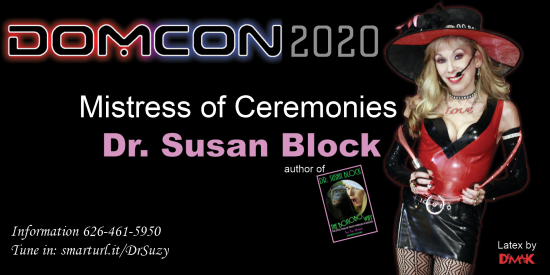 Dump tRump!
Feel the Bern!
Love you, Liz…. Let's do this again!
© March 7, 2020 Susan Block, Ph.D., a.k.a. "Dr. Suzy," is a world renowned LA sex therapist, author of The Bonobo Way: The Evolution of Peace through Pleasure and horny housewife, occasionally seen on HBO and other channels. For speaking engagements, call 213-291-9497.