RIP Snake Eve II: Beloved Friend, Ambassador & Play Partner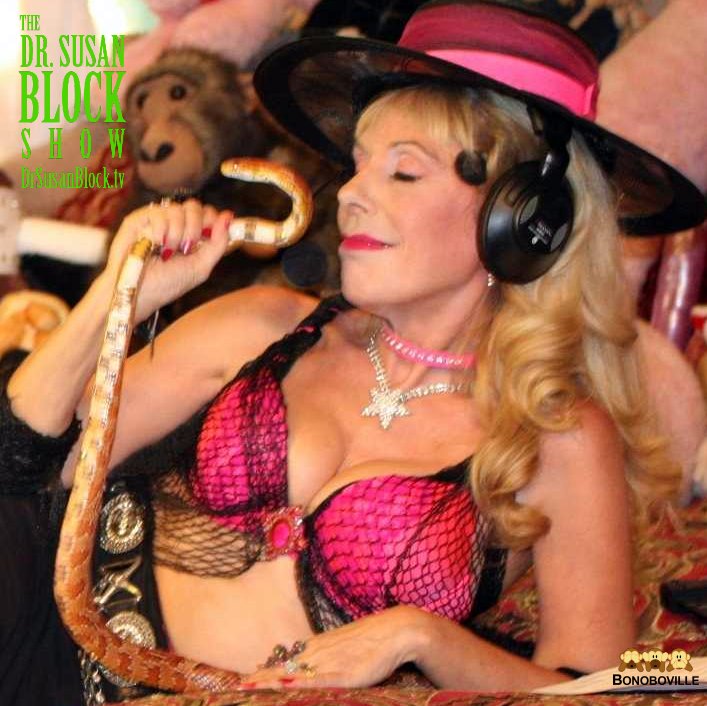 My friend Eve died yesterday.  Eve, aka Evie, lived with me for 14 wonderful years. She was a good friend, a fantastic play partner and just so damn beautiful. I loved her very much. I think she loved me, at least a little, as much as she was capable of what I call "loving." She often wrapped herself around me and licked my face lovingly, but she never talked about her feelings. She never talked at all, which may help to explain why our relationship lasted longer than my relationships with most people. But then, Evie wasn't a person. Evie was a snake.
You could say, and I have said, that Eve was "my" snake. After all, I took care of her, with considerable help from Max and various other Bonoboville residents. I gave her a live mouse to hunt and eat once a week, according to her nature, right up until her last week on Earth. I tried to keep her dish filled with fresh water, though Max sometimes had to remind me. In that sense, she was my pet; but in my heart, she was my friend.
She was also my play partner, and I played with her, religiously, almost every Saturday night (except when she was shedding) on the show, our "Garden of Eden" where she was Eve, the serpentine queen. She was always a great performer, showing off her beautiful checkerboard tummy for all of Bonoboville to admire, slithering around my arms and through my legs.
Despite our fans' fantasies, we never had intercourse, just lots of sensuous outercourse.  Eve was also an ambassador from the Reptilia world to the Homo sapien, helping dozens of snake-phobic humans to break through their fears and touch a snake for the first time, and enjoy it. Evie seemed to enjoy it.  Though snakes don't smile like humans and bonobos do, so it's hard to tell.
Evie lived 16 years, a fairly long time for a corn snake. Her predecessor, also named Evie, had met her end more suddenly, violently and tragically at the hands of some ignorant factory workers who thought she was a venomous demon. Traumatized by Evie 1's murder, I made sure Evie 2 didn't escape or, if she did (as snakes do), we found her before she fell into the wrong hands.
So Evie 2 led a wonderful life and passed peacefully of old age and what seemed like some kind of reptilian Parkinson's disease that made her barely able to hold up her head in her last few weeks, though she managed to present herself magnificently on her last brief appearance on the show this past Saturday.  
I imagine towards the end, she was in pain, and now, perhaps, I hope, she is at peace.  We buried her tearfully on the edge of Bonoboville and put flowers on her grave.
What a blessing it was to cohabitate with this elegant, gentle, beautiful creature for so many years. I'm trying to concentrate on the blessing, but I can't help missing the creature, Evie, my friend.
© May 4, 2016. Susan Block, Ph.D., a.k.a. "Dr. Suzy," is a world renowned LA sex therapist, author of The Bonobo Way: The Evolution of Peace through Pleasure and horny housewife, occasionally seen on HBO and other channels. For speaking engagements, call 310-568-0066.
---
Explore DrSusanBlock.com
Need to talk? Sext? Webcam? Do it here. Have you watched the show? No? Feel the sex. Don't miss the Forbidden Photographs—Hot Stuff, look at them closely here. Join our private social media Society. Join us live in studio 😊. Go shopping. Gift shop or The Market Place. DrSusanBlock.tv, real sex TV at your toe tips. Sex Clips Anyone? FASHION, we have fashion! We also have politics. Politics? Have you Read the book? No? How about the Speakeasy Journal? Click here. Ok, how about some free sex advice?
---
---