Huntington Botanical Gardens Happy (and Hot!) Birthday Getaway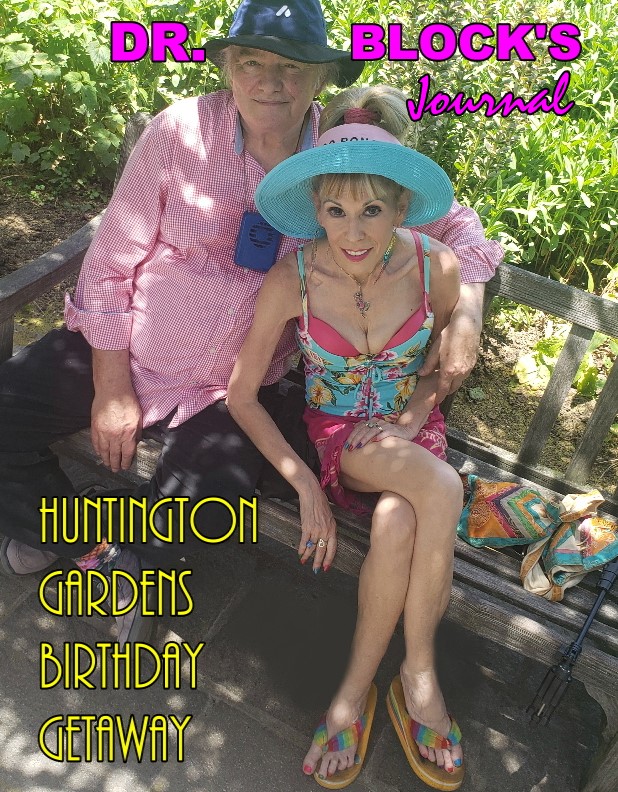 I never know how to celebrate my birthday. It's not like a wedding anniversary where I'm honoring a beloved relationship, a book or magazine launch where I'm celebrating finishing the book or magazine, a holiday where I get into practicing and/or parodying its history and rituals, or somebody else's birthday where I'm just happy to make it all about them.
However, when it's my birthday, I either want to throw a big birthday bacchanal where a lot of people have an awesome time, or I want to crawl into a nice dark time warp and come out when it's a brand new, not my birth-date day.
I've thrown some fabulous big birthday bacchanals over years, but that was out of the question this year, seeing as we haven't even unpacked since our move.
Plus I'm flying to Philly (the place where I was actually born) to give a Bonobo Way talk at AASECT in two days.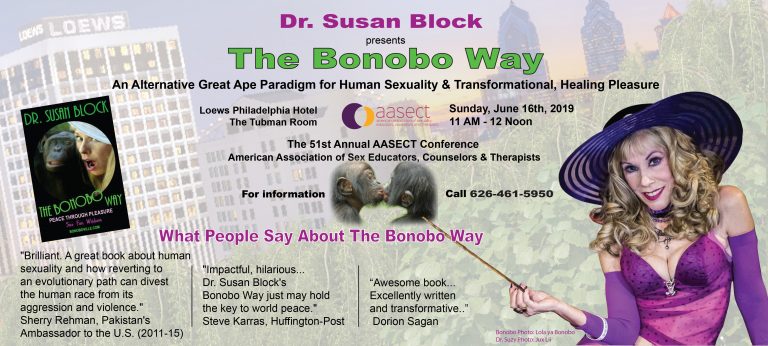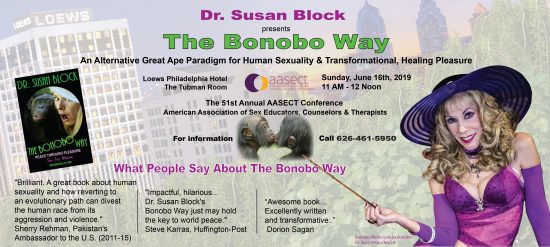 So I defaulted to attempting to ignore the day, which is always impossible with people you know, as well as many you've never met, hugging, heart'ing, fist-bumping and high-giving you with their birthday wishes, sometimes in a robotic, superficial manner (think Facebook) and other times, so heartfelt, it could make a bday gal mess up her rainbow pride make-up.
No matter what, in an orgy or home alone, the best way to begin a birthday—if possible—is with an orgasm. Then, regardless of what else happens or doesn't happen, you had an orgasmic birthday.


This I do, with Capt'n Max's more-than-able assistance, pretty much as the clock strikes 2am (the hour I was supposedly born). I had no expectations except for some hugs, kisses, erotic positioning, no Facebook and a typical climax, but I gotta report: this was a whopper. And yes, I just had the one (one is all you need), but it was one of those huge, deep, wide and endless ones, effortless yet intense. Not sure why it was sooo good, but it did make me feel a lot better about my birthday. Oh, and Capt'n Max had a good one too; I'm not a selfish birthday gal, at least not sexually.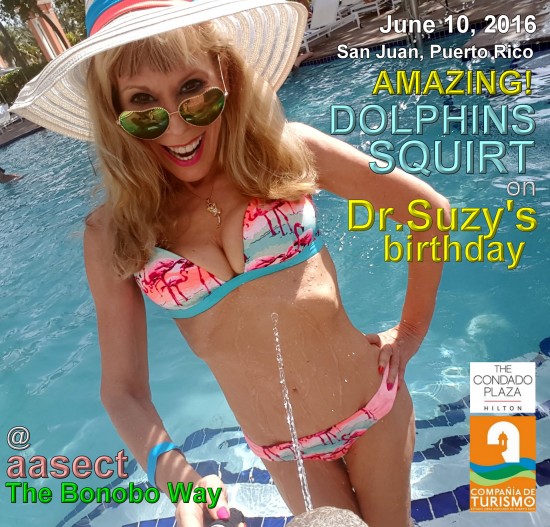 After some delightful post-orgasmic sleep, it was time to face my birthday in the harsh light of a hot day. I had told Max that since we weren't having an orgy, a magazine launch or traveling to a Puerto Rican water wonderland, I just wanted to spend the day in an outdoor area surrounded by nature, but not so far that we'd have to pitch a tent (unless we're doing it with his happy stick). I love swimming, but Max doesn't, and I wanted to do something with him, so he came up with the idea of strolling through Huntington Botanical Gardens in San Marino/Pasadena.
What a brilliant and thoughtful idea! Soon he was to regret it, as I will explain, but first let me say that I liked Max's idea, and I very much enjoyed the whole day.

Even if a garden is fake nature, it's easier to navigate than a jungle or Mount Everest.
I love the birds (the bees, not so much), the squirrels, the running rivers (okay, so they're fake too at the Huntington, and the pond running through the Chinese Garden was being drained, so it looked more like a mud puddle than a Taoist oasis.
I especially love the flowers. Who doesn't? Flowers are like visual orgasms, as Georgia O'Keefe vulvic oil paintings and Pink Floyd's sensual animations have shown us.

The Huntington is filled with flowers, though on my birthday, which just happened to fall in the middle of a record heat wave with triple-digit temperatures, most of the flowers appeared to be dead or dying.
Max was not far behind them… though don't panic; he survived!
My darling Adam fought to keep up with his Eve in this Gilded Age Garden of Eden. However, it was more of a hike—really a forced march—than a stroll, and many times in the course of the day, the scorching sun (god?) seemed to be winning the fight.
Getting lost several times didn't help Max's odds. On a breezy day, the Huntington is a great garden to get lost in; in fact, the friendly guides insisted that you were "supposed" to "lose yourself."
However, on this triple broiler, every step in the wrong direction meant more chance of sunstroke, heart attack—I could go on.
But the important thing is yes, Capt'n Max survived—with flying colors.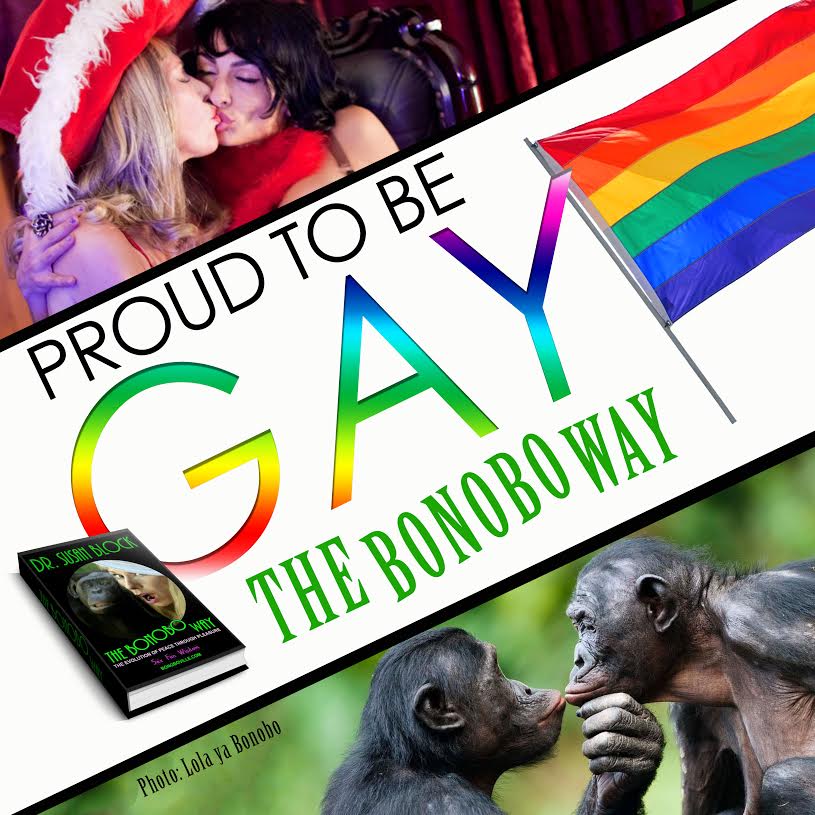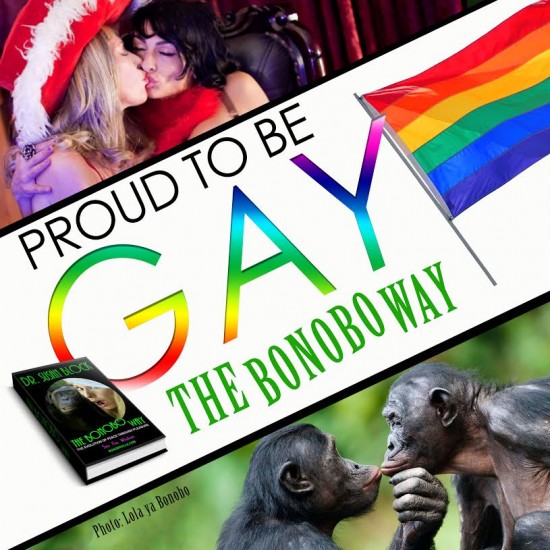 Talk about Pride! Next birthday: we go to the Congo!
…Just kidding, honey.
We had Victorian-style afternoon tea in the Huntington Rose Garden Tea Room, which was pleasant enough, and blessedly air-conditioned, but nothing like afternoon tea at the Beverly Hills Hotel, or the Mistress Tea at DomCon, for that matter.
My French lemon ginger tea was very good and so was Max's sparkling water (though maybe that's because we were dehydrated), but the cucumber sandwiches, scones and pastries were just a cut above mediocre.
Among the manicured bushes, artificial waterways, middling scones, fabulous libraries, art galleries and dying roses, the Huntington does have some intriguing history.
To this sex therapist, the erotic personality of Arabella Duval Yarrington "Belle" Huntington, which permeates the flora, fauna, romantic bridges, sculpture gardens, libraries and art galleries, is especially fascinating.
The mysterious and beautiful "Belle," a bonobo female-empowered lady before her time, might have been (I think) a very discreet sex worker, who married her favorite John (a year after his first wife died), Collis P. Huntington.
Mr. Huntington just so happened to be one of California's richest Gilded Age robber barons, the American railway tycoon and industrialist who founded Huntington Gardens, possibly attempting to make up for all the migrant workers who perished building his railroads. When Collis died, Belle kept the money, art and gardens in the family by marrying the old man's nephew, Henry E. Huntington, also an industrialist, making her the richest woman in America.
Former sex worker or just a lucky classical orgiast, Arabella loved her some Greek gods.
Goddesses too, as lovely Belle was probably pansexual, or at least pansensual.
The sculpture gardens are quite bacchanalian (or, to use the Greek, Dionysian) with all the images of Aphrodite, Hermes, Artemis and other Greek deities frolicking in freeze-frame, though, sadly, no orgies on the lawn, except amongst those birds and bees that can handle the heat.
But it did inspire us to go for the second birthday orgasm as soon as we were safely home, napped up and cooled off.
I could elaborate on the importance of birthday orgasms, how to age erotically and happily (if not so "gracefully" and modestly), the record heat being a sweltering sign of global warming and the next Great Dying, how the robber barons of the past and present have robbed us of our future, or how grateful I am for Capt'n Max (who really and truly makes every day feel like my birthday), Bonoboville and all of YOU (your presence is my present), but it's too hot, and I have to pack, so I'll just say…
#GoBonobos for another great year!
© June 10th, 2019. Susan Block, Ph.D., a.k.a. "Dr. Suzy," is a world renowned LA sex therapist, author of The Bonobo Way: The Evolution of Peace through Pleasure and horny housewife, occasionally seen on HBO and other channels. For speaking engagements and inquiries, call 213-291-9497. For comments and questions, please email DrSusanBlock@gmail.com.