Kinbaku Bondage and Holiday Hot Wax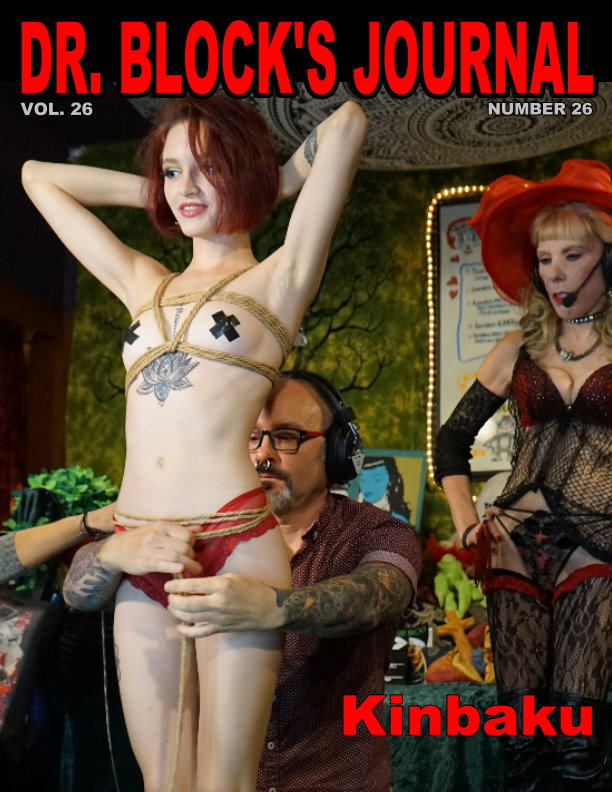 Length 01:51:06 Date: December 2, 2017
The 2017 Holiday Season lights up and ties up Bonoboville with Professor Oni's signature style of erotic "Kinbaku" rope bondage, accented with hot candlewax dripping onto the bare skin of the lovely Lola Fae, followed by a buxom, bountiful Bonoboville Communion between Christine Dupree and Phoenix Dawn, climaxing with Ikkor the Wolf singing his latest groove "Um' Good" as the Wolfies dance and play.
Before the bondage games begin, we consider a bit of news, which we think isn't fake, but who knows these days? Apparently, Trump's former National Security Advisor, the once flinty Michael Flynn, has surrendered to Mueller's probe. I love the word "probe," as evidenced by last week's Spanksgiving stuffing of the Trump Turkey with strap-on dildos; now that was a deep probe.
The good news is that members of the Trump Crime Family might be next for Mueller's hot poker. The bad news is that, impeachment or not, the Orange Abomination and the evil Trump-fellating Senate majority corporate goons just passed the worst tax bill ever by a vote of 51-49. They shoved it through early in the morning, while most of us were sleeping, because they know just how evil it is towards the average American, while it adds even more moolah to the already-overflowing coffers of the Senate's corporate paymasters. This is not just a probe or a harassing pat on the tush—it's the vicious financial rape of the 99%. And the pain hasn't even penetrated yet…
However, say the bill's supporters, there are some really great "benefits" to the ever-so-benignly named "Tax Cuts and Jobs Act." For instance, you too can now get a tax deduction for private jet maintenance (yes, that's in the bill). Oh, you don't have a private jet? Well, too bad for you. Our leaders consider you utterly inconsequential, and they're tightening your shackles by adding $1.5 trillion to the behemoth that is America's ever-expanding $20 trillion debt.
Kinbaku with Professor Oni
That type of bondage is nonconsensual and really ought to be criminal. But consensual bondage can be loads of fun… which brings me to my featured guests: the professor and the porn star, on their first "date," their first actual in-the-flesh meeting—live on DrSuzy.Tv.
Professor Oni, a former university instructor and current BDSM teacher with a Masters degree in Education and a Ph.D. in Audiology, is recognized by leading experts in rope bondage as being both technically proficient and artistically distinctive. The professor also calls himself an "endorphin engineer." He's got a ring through his nose and a few steel balls in his cock, plus (for special occasions, like this show), a giant 5-oz Prince Albert ring through his urethra (which he showed me over the break). Other than that, he's just a regular dude, aka a "nice guy slut".
I met Prof. Oni at the Adultcon 2017 booth of beautiful porn star and Bonobo Way lover Riley Reyes. Impressed by his passion for bondage and his bonoboesque sensibilities, I invited him to Bonoboville to discuss and demonstrate his unique techniques.
This he does with great professorial aplomb, detailed description, analysis, helpful tips and words of caution—don't try this at home until you know what you're doing—as well as encouragement—do take a class or two on your favorite kinks and integrate them into your sex life.
Professor Oni's specialty is "Kinbaku," which means "tight bondage" in Japanese. Though the difference between Shibari and Kinbaku is often debated among Japanese rope art enthusiasts, it is sometimes said that Shibari is any kind of aesthetic rope bondage, while Kinbaku is rope-tying specifically for erotic purposes, aka "bedroom bondage."
Bonobo BDSM
Sexy consensual bondage games are not unusual among people and other animals. Non-human animals, like bonobos, indulge in consensual erotic bondage games when they playfully hold each other down during sex, a fairly frequent occurrence. We know it's "consensual," as the smaller bonobo is often the one "holding down" the bigger bonobos.
Humans practice consensual bondage play even more than other animals, partly because our great ingenuity has enabled us to create so many elaborate and effective bondage devices and accessories.



Professor Oni brings along just a few simple devices and accessories to create his Kinbaku art. After all, the most important part of this art is the canvas.
Lola Fae & the Professor's Spreadsheets
The Professor's Kinbaku canvas is the sultry, slim and petite Floridian porn star Lola Fae.
Lola looks stunning in a front-zipped, form-fitting, see-through, emerald green latex mini-dress, and she looks even better when she unzips and strips it off to the catchy SUZY award-winning tune of Carmina Formosa's "The Kinkster," inspired by the Bonobo Way.
Though Lola and Prof. Oni have been communicating on Twitter for a couple of weeks, their "first date" is on DrSuzy.Tv. Just starting out in porn (she recently experienced her first on-camera squirting orgasm the other day), Lola is dominant in her professional life with clients, but she is eager to learn "the ropes" with Professor Oni. 
Both are polyamorous, though the Professor describes himself more specifically as an "intentional ethical nonmonogamist." Sounds very bonobo.


Professor Oni further expounds upon his nonmonogamous dating style that involves elaborate record-keeping, including "spreadsheets" with categories for fetishes, boundaries and other preferences. It's all accessible at the click of a mouse—handy if and when the question of what to do next comes up on a hot date. There should be an app for this. Come to think of it, there already is an app for this. Dating sure has come a long way since simply "advertising for love" was considered fringe.
Since he only approaches ladies who have publicized their interest in kink, Professor Oni feels free to tell them, right up front, what kind of sex he enjoys (so they can fill out their spreadsheets?). With adult performers like Lola, he freely admits that he masturbates to their images. While most of Hollywood and the rest of the world might call this sexual harassment, in the porn industry, it can be a compliment. He is quick to add that he is one of the few porn users that actually pays to watch, something the professional ladies he courts might also appreciate.
Continuing his stream of professorial patter, Professor Oni uses the traditional "jute" bondage rope (made by Happy Kitten Rope) to turn Lola Fae into Kinbaku rope art, by giving her a macramé "bikini."


Christine offers that she likes the idea of bondage, but is afraid of being incapacitated, even temporarily. "What if there's an earthquake?" she muses.
Oni's Kinbaku doesn't involve eradicating the submissive's mobility or even tying up her arms or legs. The submissive need not fear being immobilized, because the body is as mobile as ever, albeit a bit constricted by the tightness of the ropes.
On Lola's slender, elegant form, Oni's ropes make quite the fashion statement. I wouldn't be surprised to see rope bikinis and club wear on the runways of Paris for prêt-à–porter someday.
The fun ensues as the Kinbaku Master grabs the rope and engages in sex with the subject, turning the Jute Bikini into a sex swing or seesaw. Whee!
Prometheus Bound for Fire
When we return from the break, it's time for fire. Holiday candles light up the long dark nights as our world turns toward the Winter Solstice.  Fire and erotic bondage have had a long, intertwined and rather illuminating history.
According to Greek mythology, humanity was taught to make fire by our creator, the titan Prometheus, in defiance of the Olympic gods who preferred to keep those pesky humans in cold dark ignorance. Before that, fire only erupted when one of Zeus' flaming lightning bolts would strike a tree.


Soon after Prometheus taught his beloved humans to make fire, we cooked up this spicy dish called "human civilization," which has been a mixed pot of good and bad ingredients, though predominantly poisonous for the rest of life on Earth, and probably soon for our own species.
Zeus' legendary punishment for Prometheus was to shackle him to a rock where an eagle devours his liver for all eternity. This (having one's vital organ perpetually pecked out by a bird) is horrifying and disgusting to even the extreme BDSM player. However, the images of the Titan in classical art, as well as many paintings and sculptures from the Renaissance to modern times, show Prometheus to be quite a hunk; a mature, muscular, compassionate dude who looks very sexy as he struggles mightily but helplessly against Zeus' super shackles binding him forever to that rock… all for being so bold as to give someone "a light."
Holiday Hot Wax
With that in mind, we settle in to watch Professor Oni pour hot wax all over Lola, explaining the whys and wherefores as he drips dark red and black molten liquid that hardens almost as soon as it hits her skin.
While some Hot Wax practitioners cover the subject in wax, Professor Oni takes the Jackson Pollack drip-and-splatter approach.
The lower you hold your candle, the hotter the wax when it hits the skin. Beginners should hold their candles high, gradually lowering them to let the submissive adjust.
As he drips on Lola, Professor Oni gives many other helpful tips to enjoying hot wax safely—good to know as we move into twinkling Xmas and Hot Wax Hanukkah.
Lola Fae makes a beautiful erotic wax art piece, though sometimes it feels like we're first-year medical students gathered around a patient on the operating table.
Bonobo BDSM Lessons to Avoid the Weinstein Effect
We talk about the ongoing "Weinstein Effect" or "Hollywood Purge" that has empowered so many while  confusing and angering so many others. Much is made about the need for clear "consent" in all sexual interactions. That's true, of course, but how to gain it without losing the sense of mystery and playfulness that so many of us enjoy?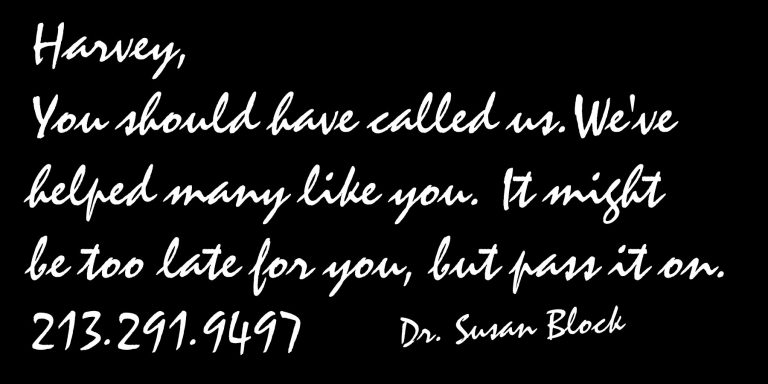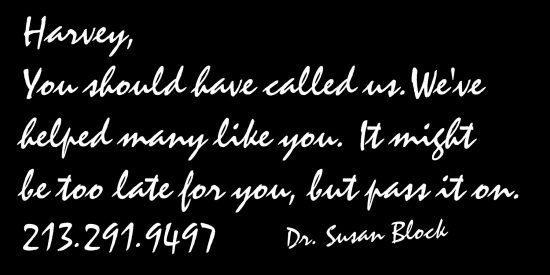 Once again, the bonobos guide the way. Bonobos empower the females, so there's not much sexual harassment. Rape is rare and mutual sexual pleasure is high among the pansexual, nonmonogamous and rather kinky Make Love Not War great apes.
Human practitioners of BDSM, whose dangerous games often involve complex consent contracts and negotiations, may also have something to teach the rest of us.
Some of these longwinded agreements can be tiresome (50 Shades of Holy Crap comes to mind), while the best of them exemplify the axiom: Consent is sexy.
Christine & Dawn Book-Spank Trump & Do Communion
Time for our Bonoboville Communion with Agwa de Bolivia Herbal Coca Leaf Liqueur. The Prof and Lola aren't imbibing, so Christine and Phoenix step up to the bed to accomplish the sacred task.
First, former Penthouse Pet, wrestler and Hot Romantic author Christine does an exuberant "Kinkster" striptease, revealing her gorgeous giant jugs, the right nipple pierced, her blonde tresses flying, as she struts and whirls like a sexy dervish.
Then we introduce Phoenix Dawn, our newest bonobo in Bonoboville and my on-camera assistant. Phoenix hails from Queens, New York. A part Italian and part Puerto Rican-American, she has relatives in PR now struggling with the abysmal situation on the poor, hurricane-ravaged, Trump-disparaged Island of Enchantment. Capt'n Max and I had the pleasure of visiting Puerto Rico twice in 2016 to present the "Bonobo Way of Ecosexuality" keynote at the University of Puerto Rico, Mayaguez and the "Bonobo Way of Inclusivity" at the 48th annual AASECT conference in San Juan.
I imagine Phoenix must be pretty peeved with the Trumpster Dumpster throwing paper towels at the good people of Puerto Rico (all American citizens), and denying them aid, compassion and dignity in the devastating wake of Hurricanes Irma and Maria. So I give her the honor of book-spanking the balls of our small penis syndrome Trump dickhead doll, his golden shower yellow hair crowned in red devil horns for the Krampus holiday.
Then, after a bit of slapstick consent negotiations, Christine volunteers to receive communion, while Phoenix agrees to serve as our divine Altar Girl.
Stripping off her top and bra, Phoenix shakes out her lovely natural 36Cs to the cheers of the discerning Womb Room crew. Then Christine lustily licks and sucks up her Communion salt and takes her "Waterboarding" like a good bonobo prisoner of "mental" bondage.
Ikkor & More
In the final moments of the show, Ikkor the Wolf takes the stage and raps "Um' Good" as Christine, Phoenix and I dance around him like groupies.
Maybe, for Ikkor, we should call ourselves "Wolfies."
The fun continues into the after-party, as Christine releases her inner bonobo, onstage and off.  
Love flows in and around Bonoboville. Capt'n Max and I take the lessons we learn (as we've been learning for over 25 years together) into our own form of "bedroom bondage." Aroused by the sexy sights and sounds of the show, energized by the sapiosexual conversation, motivated by the progressive politics in these demoralizing times, turned on by making erotic connections with fellow bonobo sapiens, we tie each other up in love.
Thanks to Our Volunteers: Videographers- Michael Sullivan, Tim Lyles; Photographers – Who Is Big Mac, Hugo; On-Campus Bonobos – Abe Perez, Camille Rosebud, Mita Altair, Harry Sapien, Jay Red, MarsFX, Clemmy Cockatoo, Ana & Miguel. 
© Dec. 2, 2017. Susan Block, Ph.D., a.k.a. "Dr. Suzy," is a world renowned LA sex therapist, author of The Bonobo Way: The Evolution of Peace through Pleasure and horny housewife, occasionally seen on HBO and other channels. For speaking engagements, call 310-568-0066.
---
Explore DrSusanBlock.com
Need to talk? Sext? Webcam? Do it here. Have you watched the show? No? Feel the sex. Don't miss the Forbidden Photographs—Hot Stuff, look at them closely here. Join our private social media Society. Join us live in studio 😊. Go shopping. Gift shop or The Market Place. DrSusanBlock.tv, real sex TV at your toe tips. Sex Clips Anyone? FASHION, we have fashion! We also have politics. Politics? Have you Read the book? No? How about the Speakeasy Journal? Click here. Ok, how about some free sex advice?
---
---