WASHINGTON BABYLON features Ken Silverstein's "11 Minutes" with Dr. Susan Block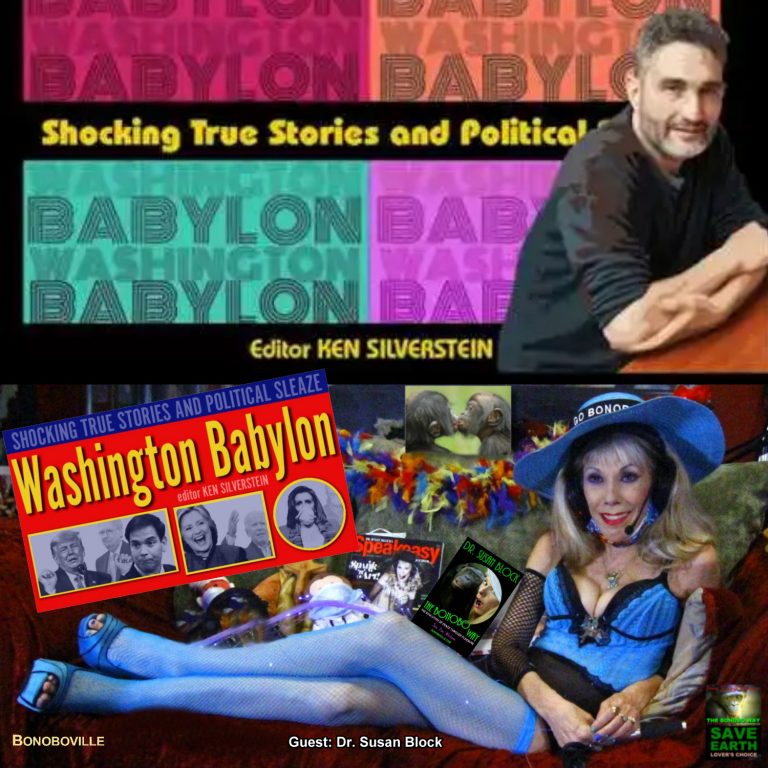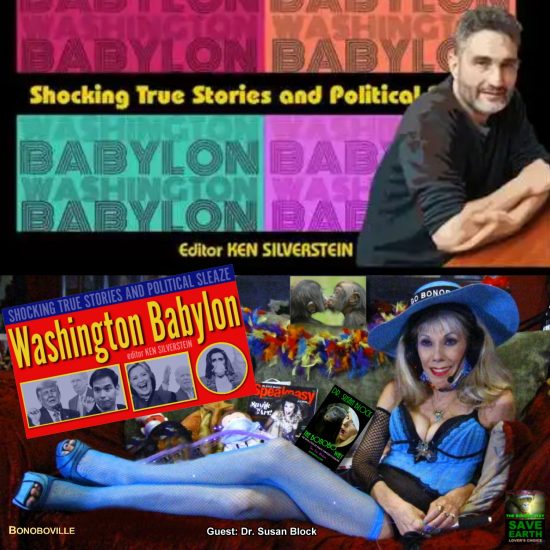 Eminent investigative journalist (Vice, LA Times, NY Observer, Harper's & more) and co-founder of Counterpunch, Ken Silverstein interviewed Dr. Susan Block for his podcast, Washington Babylon, an incisive and satirical approach to politics as usual—and unusual. Episode 26 is entitled "11 Minutes With Sexologist Susan Block on Sex Therapy, The Bonobo Way, and Billionaire Penis Size," though time flies, and it winds up going twice that long—though it feels like half!
Topics include sexology and sex therapy at the Dr. Susan Block Institute for the Erotic Arts and Sciences; The Bonobo Way of female empowerment, male well-being and peace through pleasure; Sperm Wars and the insufferable "Billionaire Dicks in Space Race"; the legendary Dr. Susan Block Show; the founding of Counterpunch and the late great Alexander Cockburn; prurient police raids on Block Studios (including one on the day of this interview!) and more.
Listen to the Washington Babylon interview with Dr. Susan Block here:
---
Explore DrSusanBlock.com
Need to talk? Sext? Webcam? Do it here. Have you watched the show? No? Feel the sex. Don't miss the Forbidden Photographs—Hot Stuff, look at them closely here. Join our private social media Society. Join us live in studio 😊. Go shopping. Gift shop or The Market Place. DrSusanBlock.tv, real sex TV at your toe tips. Sex Clips Anyone? FASHION, we have fashion! We also have politics. Politics? Have you Read the book? No? How about the Speakeasy Journal? Click here. Ok, how about some free sex advice?
---
---