Mattress Madness: Dr. Susan Block's dispute with Arcadia Zoning Board covered in LA Daily News & Pasadena Star News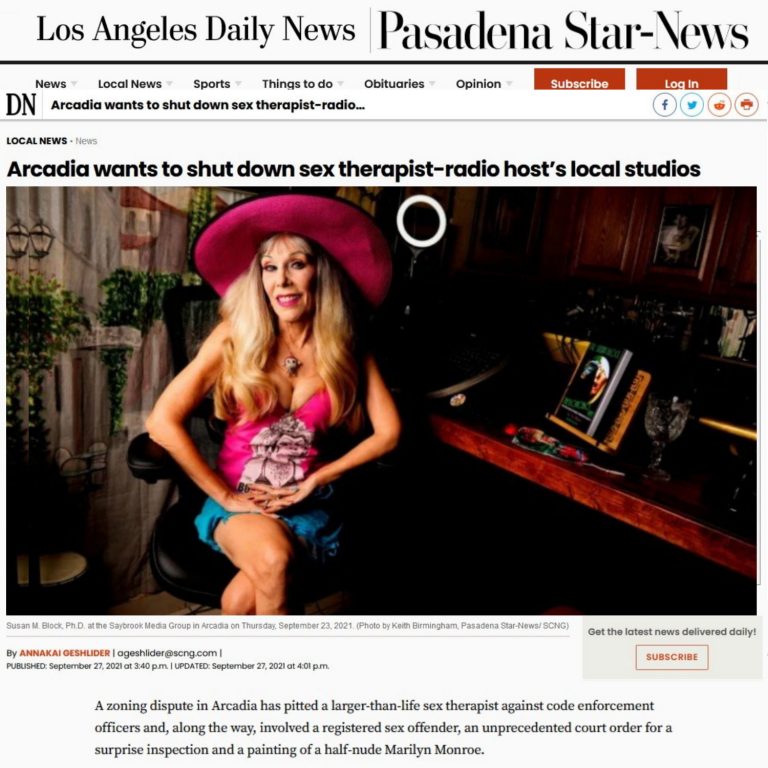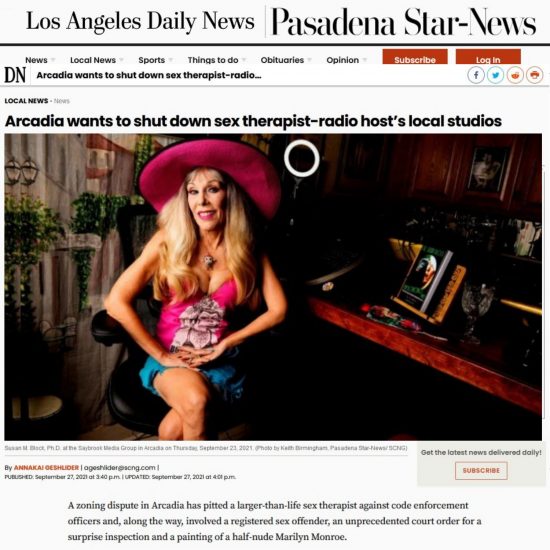 Annekai Geshlider's article on Dr. Susan Block and her husband and business partner Maximillian R. Lobkowicz's ongoing battle with the city of Arcadia's zoning department was published in the Pasadena Star News, L.A. Daily News, San Gabriel Valley Tribune and other associated newspapers on 9/27/21. The report investigates the city of Arcadia's constantly changing claims, a "surprise" inspection ordered by the department, and the discrimination and harassment that Block, Lobkowicz and their company, Saybrook Media, have endured since they moved into the building in March 2019. The article also includes quotes from Arcadia building licensing officer Amber Abeyta, the ringleader in the city inspection office's efforts to discredit and displace Block, Lobkowicz and their volunteers. "It's mostly a good article, thanks to Kai Geshlider's in-depth reporting. Still, a lot of critical facts are missing," says Block. "So, it's important to set the record straight about some of the issues, injustices and downright 'Mattress Madness' currently gripping the Arcadia Zoning Board." Therefore, Block has provided some facts and commentary in between passages of the original article which can be read here.
---
Explore DrSusanBlock.com
Need to talk? Sext? Webcam? Do it here. Have you watched the show? No? Feel the sex. Don't miss the Forbidden Photographs—Hot Stuff, look at them closely here. Join our private social media Society. Join us live in studio 😊. Go shopping. Gift shop or The Market Place. DrSusanBlock.tv, real sex TV at your toe tips. Sex Clips Anyone? FASHION, we have fashion! We also have politics. Politics? Have you Read the book? No? How about the Speakeasy Journal? Click here. Ok, how about some free sex advice?
---
---