MEL Magazine interviews Dr. Susan Block for "The Private Lives of Straight Men with Sugar Daddies"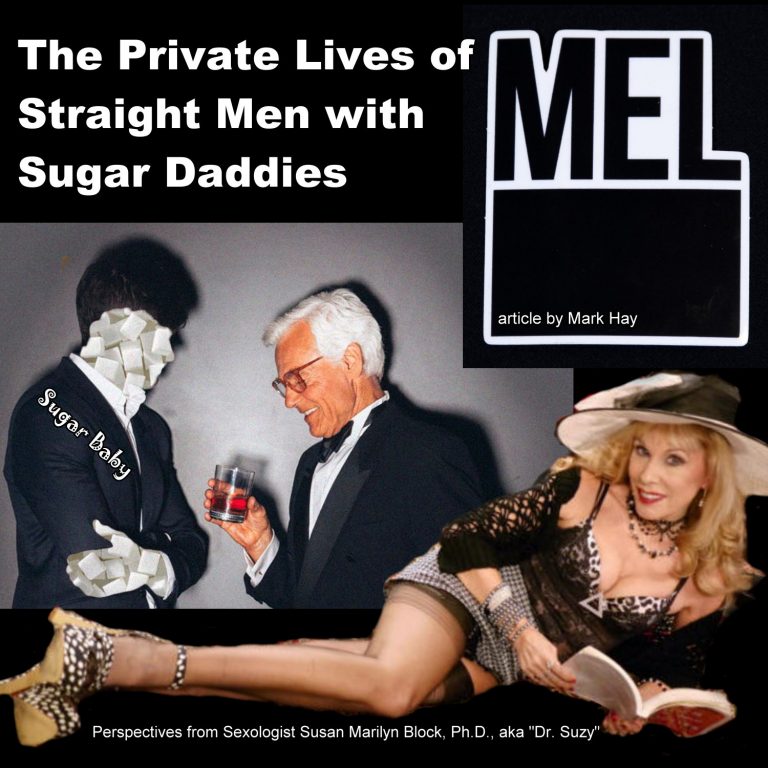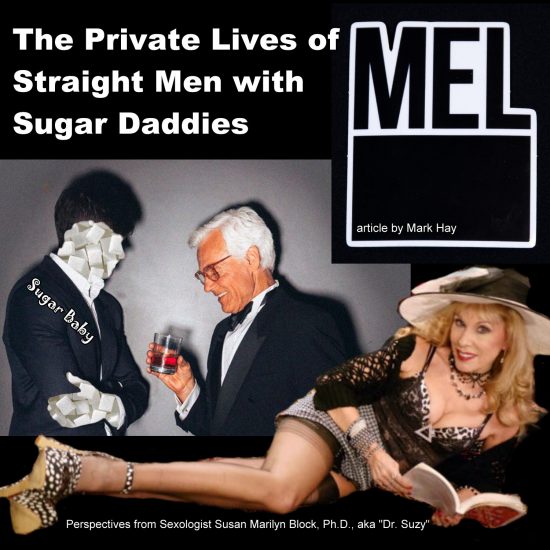 You've heard of "gay-for-pay" in porn, but how about sugar dating? Mel Magazine's Mark Hay interviewed Dr. Susan Block for his article about the rising phenomenon of heterosexual male sugar babies who are paid to have sex with men entitled "The Private Lives of Straight Men with Sugar Daddies" (9/21). Dr. Block, whose book The Bonobo Way was the basis for the Mel-produced video, "3 Ways to Live Like a Bonobo," shares her sexologist's perspective throughout Hay's article, along with other experts, and why this seemingly incongruous arrangement remains a "pretty secretive" yet increasingly popular topic. The article can be found here.
Block also discussed the Mel article on F.D.R. radio and fleshed out her thoughts on straight male Sugar Babies seeking Sugar Daddies in her journal here.
---
Explore DrSusanBlock.com
Need to talk? Sext? Webcam? Do it here. Have you watched the show? No? Feel the sex. Don't miss the Forbidden Photographs—Hot Stuff, look at them closely here. Join our private social media Society. Join us live in studio 😊. Go shopping. Gift shop or The Market Place. DrSusanBlock.tv, real sex TV at your toe tips. Sex Clips Anyone? FASHION, we have fashion! We also have politics. Politics? Have you Read the book? No? How about the Speakeasy Journal? Click here. Ok, how about some free sex advice?
---
---