TikTok SPLOSH with Dr. Susan Block on Screen Shot Media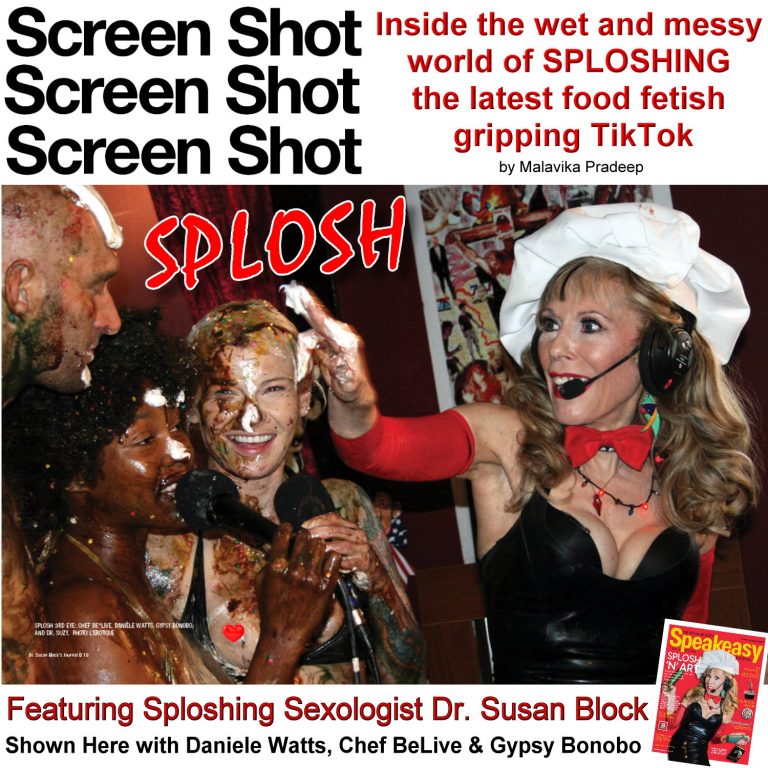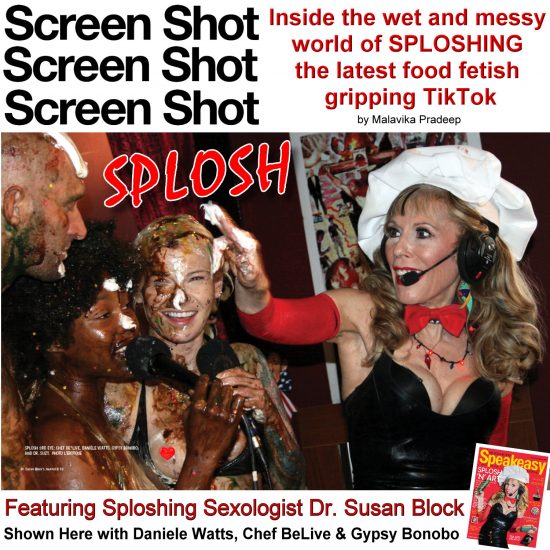 Sploshing is the latest TikTok food trend with thousands of sexy chefs and gourmets preparing sensuous "food hacks," spilling cream or suggestively eating sausages. Splosh isn't a new concept though; it's been around for ages. Just ask Dr. Suzy! Journalist Malavika Pradeep did just that for "Inside the wet and messy world of sploshing, the latest food festish on TikTok" (10/16/21) on UK-based Screen Shot Media, conducting an in-depth interview with internationally renowned sexologist and sploshologist, Dr. Susan Block, about the deliciously messy ins and outs of erotic food play. In the article, Dr. Block gives an extensive overview of splosh, why it's so appealing, how to enjoy splosh properly, and the roots of this fun and messy fetish in human history. Quoted along with several TikTokers and splosh enthusiasts, Dr. Block is the main authoritative source for the piece. The article also includes many delicious excerpts and photos from Dr. Block's Splosh 'n' Art Speakeasy Journal, featuring Daniele Watts, Rawkstar Chef BeLive, Gypsy Bonobo and Jiin Christou.
---
Explore DrSusanBlock.com
Need to talk? Sext? Webcam? Do it here. Have you watched the show? No? Feel the sex. Don't miss the Forbidden Photographs—Hot Stuff, look at them closely here. Join our private social media Society. Join us live in studio 😊. Go shopping. Gift shop or The Market Place. DrSusanBlock.tv, real sex TV at your toe tips. Sex Clips Anyone? FASHION, we have fashion! We also have politics. Politics? Have you Read the book? No? How about the Speakeasy Journal? Click here. Ok, how about some free sex advice?
---
---