Petreaus-Gate: Hot SPY SEX, Cold WAR FRAUD & The Politics of Cheating this Saturday + LOVE on Your Phone Right Now!
This Saturday, November 17th on The Dr. Susan Block Show
Secret Agent Sex & Military Fetish Affairs


RSVP Here or Call 213-670-0066
Doors Open @ 9:30pm
Show Starts @ 10:30pm
After-Party @ Midnite!
"From Bond to Petraeus, 'spy sex' is thrilling—especially when the spies get caught with their pants down by their own surveillance system!" says Dr. Block.
In the wake of the Petraeus Affair, this Saturday night's live broadcast of The Dr. Susan Block Show will go under covers with spy sex, shirtless scandal, military fetishes and secret wartime love.  Joining international sexologist Dr. Susan Block in her BonoboVille broadcast studios will be voluptuous Vicky Vixen, T-Girl Jaslyn Lee and porn couple Shay Golden & Brock Hard who will roleplay Paula Broadwell and David Petraeus in a costumed (and shirtless) Commedia Erotica parody.
Read Dr. Block's blog on the Petraeus Affair & Greek mythology.
Spy Sex & Secret Military Fetish Affairs will air live November 17th, 2012, 10:30pm-Midnight PST on The Dr. Susan Block Show. Can't Join Us In the Flesh? Watch Us Live on DrSuzy.tv. Or just Listen FREE on RadioSUZY1 Call In Live 10:30p-Midnite PT: 1.866.289.7068. Not Sure You Want to Take the Leap & Join Us? Read Our Rave REVIEWS
| | | |
| --- | --- | --- |
| | | Mitt Romney's no longer a threat to America's future (thank Goddess), but we do find a few of his Binders Full of Women, and we open them up right on DrSuzy.tv. !  We also find some Binders Full of Porn Stars (filed away in Mitt's locked drawer), Binders Full of MiLFs, Binders Full of Cougars AND Binders Full of T-Girls (kept in the closet, of course), & when we open them up, watch out! Featuring sultry Cougar Rebecca Bardoux, TS Foxxy & Eva Lin, Shay Golden, Kinky Gaga & More   Photo: JuxLii |
Give the Gift of Pleasure to Someone You Love, Even If That Someone is You!

"Dr Susan Block's 10 Commandments of Pleasure are the best to come around in the past 2000 years. Bravo!"
Nina Hartley, adult film star & sex educator

"Thank you, Dr Suzy, for showing me that sex education can be sexy."
Sheila Nevins, Executive VP, HBO

"Any man who follows Dr. Suzy's 10 Commandments of Pleasure will have women eating out of his hand. Any woman will have men groveling at her feet."
Dr. Tracy Cabot, Best-Selling Author
| | | |
| --- | --- | --- |
| Recent Bloggamies, Shows & Free Pix Page | | |
Make Like Bonobos, Not Baboons! Make Love, Not War.
Make Love to Someone You Love Tonight, Even If That Someone Is You.


I LOVE YOU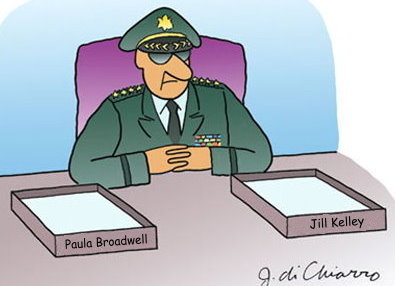 Peace on Earth ♥ Pleasure for All
AMEN ♥ AWOMEN


x S




DrSuzy