Newsletter
Happy Thanksgiving & Slappy SPANKSgiving from Your Friends & Lovers at the Block Institute

Let's Talk Turkey…about whatever you need to talk about that you can't talk about with anyone else. Call us anytime: 213-670-0066. We're here for you throughout the Holidaze.  What can we talk about? click here for some ideas
HOTEL REAL ESTATE WANTED for Block Institute. Price Range: $4 million Click for Details.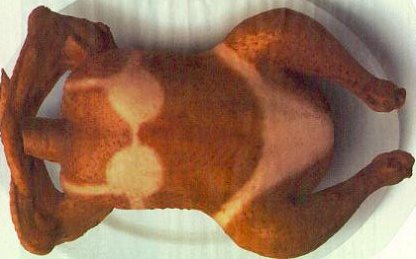 Cheers to a Scrumptious Thanksgiving! FYI: Thanksgiving 2012 falls on November 22, the 49th anniversary of the assassination of JFK, one of the sexiest and most fascinating US Presidents in history: a sacrificial turkey for modern America.
This Saturday, November 24th on The Dr. Susan Block Show
SLAPPY SPANKSGIVING!



RSVP Here or Call 213-670-0066
Doors Open @ 9:30pm
Show Starts @ 10:30pm
After-Party @ Midnite!
"'Tis the Season of SPANKSgiving! Spank your lover, spank the monkey or your turkey, and let us give spanks to God and the Goddess for the multiple blessings of our lives," says Dr. Block.  "And let us not forget to give spanks as expiation for the sins that America has perpetrated upon this land and its natives. Spanks for everything! Peace on Earth ~ Pleasure for All…Amen. And Awomen!"

After we get stuffed from both ends on Thanksgiving Thursday, it's time for SPANKSgiving Saturday night and another delicious, spanking hot, live broadcast of The Dr. Susan Block Show. Joining international sexologist Dr. Susan Block in her BonoboVille broadcast studios will be spanking expert Goddess Soma Snakeoil, Fat Mike of NOFX, Sinn Sage, American Me star Danny De La Paz, polish porn star Natasha Star, Twisty Treat Teal Conrad, spanking Master Liam, Starry Knight and our DrSuzy.tv sexathon regulars Shay Golden & Brock Hard.
Slappy SPANKSgiving will air live November 24th, 2012, 10:30pm-Midnight PST on The Dr. Susan Block Show. Listen FREE on RadioSUZY1 or Watch the LIVE BROADCAST on DrSuzy.TV Call-In Free: 1-866-289-7068… Read Our Rave REVIEWS!
Read Spankology 101: The Psychology, Physiology, Art, History, Politics and Eroticism of Spanking
For Spanking Phone Sex Therapy, call 213-670-0066
To join our exclusive live in-studio audience and the after-party at Dr. Suzy's Speakeasy in the Soul of Downtown LA, aka BonoboVille, call 213.670.0066 or go to http://tinyurl.com/DrSuzyRSVP
Now Playing on DrSuzy.tv: "Halloween 2012: NiTE of The FORNiCATiNG DEAD"
Give the Gift of Pleasure to Someone You Love, Even If That Someone is You!

"Dr Susan Block's 10 Commandments of Pleasure are the best to come around in the past 2000 years. Bravo!"
Nina Hartley, adult film star & sex educator

"Thank you, Dr Suzy, for showing me that sex education can be sexy."
Sheila Nevins, Executive VP, HBO

"Any man who follows Dr. Suzy's 10 Commandments of Pleasure will have women eating out of his hand. Any woman will have men groveling at her feet."
Dr. Tracy Cabot, Best-Selling Author
| | | |
| --- | --- | --- |
| Recent Bloggamies, Shows & Free Pix Page | | |
Make Like Bonobos, Not Baboons! Make Love, Not War.
Make Love to Someone You Love Tonight, Even If That Someone Is You.


I LOVE YOU






Peace on Earth ♥ Pleasure for All
AMEN ♥ AWOMEN


x S




DrSuzy