ECSTASY This Saturday in BonoboVille, GObama!, LA's Nanny State "Measure B" + Ecstatic Exploration on Your Phone 24/7 ♥

Yay America for re-electing the Big O! And the Boobie Prize goes to LA County for passing Measure B!
WANTED: Live-In Editorial Assistant (Part-Time) at The Dr. Susan Block Institute for the Erotic Arts & Sciences in Downtown LA. Click Here to Apply
Also WANTED: Live-In Part-Time Web Developer Apply Here.
HOTEL REAL ESTATE WANTED for Block Institute. Price Range: $4 million Click for Details.
This Saturday, November 10th on The Dr. Susan Block Show
GOT ECSTASY?

RSVP Here or Call 213.670.0066
Doors Open @ 9:30pm
Show Starts @ 10:30pm
After-Party @ Midnite!
"
"As the Big O(bama) just reminded us, "The best is yet to cum…!"  says Dr. Block.
This Saturday night's live broadcast of The Dr. Susan Block Show will explore the experience of ecstasy—in sex, love, politics, art, radio and the rest of life, as well as death (both the "little death" and the Big One). Joining international sexologist Dr. Susan Block via Skype will be Barbara Carrella, author of Ecstasy is Necessary—a Practical Guide, and in her BonoboVille broadcast studios will be ecstatic Penthouse Pet/Playboy Tv Host Jessica Jaymes, punk rock ecstasy seeker/fetish model Dani Danger, outspoken G5 Radio show host Jamie Waterman and our beloved erotic ecstasy-loving couple regulars Shay Golden & Brock Hard. We'll also talk about LA County's benighted new Measure B requiring all adult performers (including married couples!) to wear condoms and more with all sex acts on set, and we'll continue to celebrate Capt'n Prince Max's 69th birthday–probably with more 69ing!
Got Ecstacy? will air live November 3rd, 2012, 10:30pm-Midnight PST on The Dr. Susan Block Show. Can't Join Us In the Flesh? Watch Us Live on DrSuzy.tv. Or just Listen FREE on RadioSUZY1 Call In Live 10:30p-Midnite PT: 1.866.289.7068. Not Sure You Want to Take the Leap & Join Us? Read Our Rave REVIEWS
Now Playing on DrSuzy.tv: "Stage Brother & the DTEASE"

A probing exploration of conflicted, incestuous feelings and the driving exhibitionism of porn stars versus their documentarians explodes into stellar  "sex rock" and rolls through an orgiastic storm of swirling feathers, pounding beats, smashing guitars,  teasing grooves, people's politics, funny money and beautiful, writhing, naked bodies.  If you like erotic punk rock, taboo sex talk and topless raging pillowfights, you'll love "Stage Brother & the DTease." Watch the ECSTASY now on DrSuzy.tv.

Photo: JuxLii




Give the Gift of Pleasure to Someone You Love, Even If That Someone is You!

"Dr Susan Block's 10 Commandments of Pleasure are the best to come around in the past 2000 years. Bravo!"
Nina Hartley, adult film star & sex educator

"Thank you, Dr Suzy, for showing me that sex education can be sexy."
Sheila Nevins, Executive VP, HBO

"Any man who follows Dr. Suzy's 10 Commandments of Pleasure will have women eating out of his hand. Any woman will have men groveling at her feet."
Dr. Tracy Cabot, Best-Selling Author
| | | |
| --- | --- | --- |
| Recent Bloggamies, Shows & Free Pix Page | | |
Make Like Bonobos, Not Baboons! Make Love, Not War.
Make Love to Someone You Love Tonight, Even If That Someone Is You.


I LOVE YOU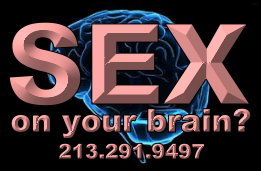 Peace on Earth ♥ Pleasure for All
AMEN ♥ AWOMEN


x S




DrSuzy