"Ecosexuality" Launch on DrSuzy.Tv, EcoSexual Therapy Anytime & The Bonobo Way Everyday!
This Saturday on DrSuzy.Tv: Ecosexual RƎVO˩utionary Dr. SerenaGaia!
Learn The Bonobo Way of Peace through Pleasure, an exciting, alternative view of human sexuality, war, peace and community, inspired by a role model who isn't even human: our closest genetic cousin, the bonobo ape.

Read some of the rave reviews!

---
The Dr Susan Block Newsletter, Tomorrow's News Today.
Missed a show? Watch previous shows or the speakeasy highlights via our clips site.


---
You've seen the clips, & listened online. Now you're raring to be a guest! Call 310-568-0066 & ask for our new producer, Biz Bonobo!


---
Need to talk? You can talk to us. Call 213-291-9497.

Proud to be Gay: The Bonobo Way

Happy Gay Pride Season! "Gay Pride" needs a mascot and who better than the bonobo to remind us that LGBTQA sexual diversity is utterly organic and natural, adding to the richness of individual lives and the ecology of society. Bonobos are gay (in a way), and that's more than okay. For More Click Here

---
For EcoSexual Therapy via Tantra, Erotic Hypnosis or Bonobo Liberation, Call 213-291-9497.


---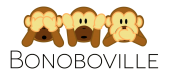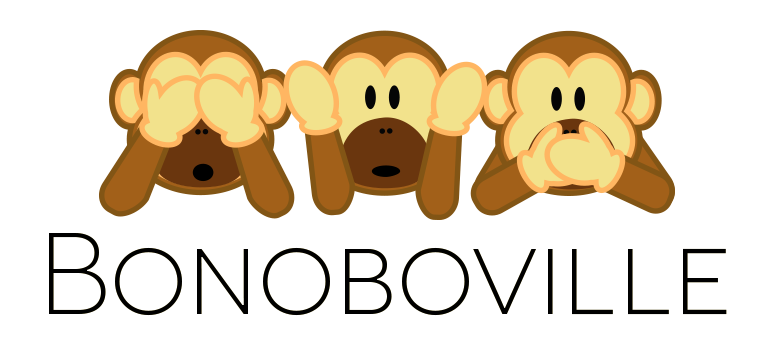 Whether you're advertising for love, offering a service or are ready to part with a few items, you can use our Bonoboville Classified section to promote your interest, product or service.

No schmucks or baboons allowed.


---
Become part of the peace through pleasure revolution with a Bonoboville Studio Membership.

---
 

Want your music to be played on-air? Contact Bonoboville Radio on Soundcloud to be considered.

---
Why are you still reading this? Call us already, 310-568-0066