Summer Solstice "Sunshine Luzer Pride"+ Impeach tRump for #TrumpCamps!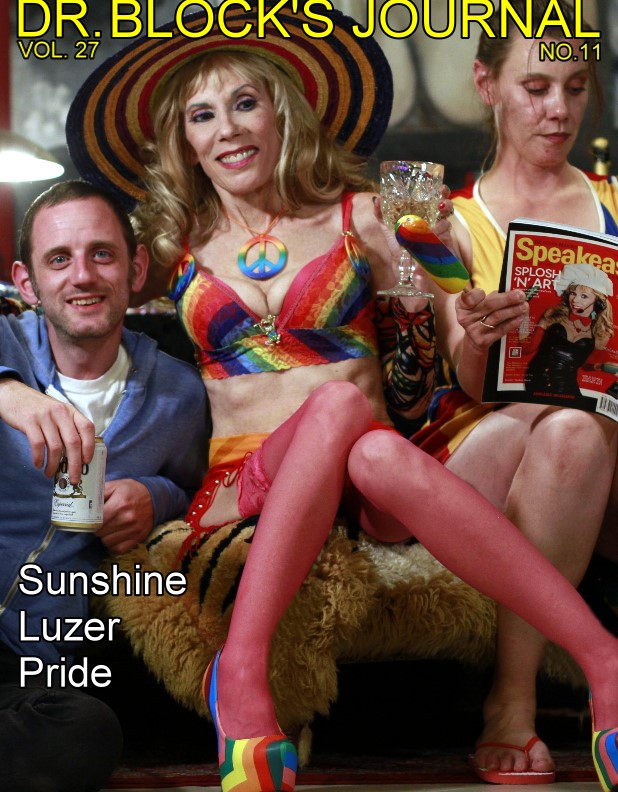 Length 01:32:42 Date: June 22nd, 2019
by Dr. Susan Block.
It's still LGBTQ Pride Month, and I am a walking, talking, licking, sucking rainbow of love.
Shout-out to the amazing Texas Geyser of Desire, bisexual squirting MILF Queen Deauxma, for giving me my slinky gay pride scarf.

However, like many, I have noticed that Pride has gone corporate, and I have mixed feelings about that.
Now sponsored by Wells Fargo, Walmart, T-mobile, Bud Light, Apple and other huge commercial enterprises, Pride parades are no longer revolutionary.
That first Pride March, the 1970 Christopher Street Gay Liberation March on the one-year anniversary of the Stonewall rebellion, the amazing spontaneous riots against the ongoing police raids of the Stonewall Inn, a bootlegged dive bar owned by the Genovese Mafia Crime Family, on June 28th, 1969 (yay '69!)–now that was revolutionary.

Now fully armed gay police march in uniform in Pride Parades.
A lot of people love it, and the cops look like they're having a ball, but it makes me queasy to see them strutting down the rainbow-strewn street with their guns and ammo, especially with so much police brutality still harming LGBTQ people, especially migrants and other people of color.


Lter in the show, three-time SUZY award winner Chris Gagliardi calls in to share his emotional experience watching Englewood, New Jersey City Hall raise the Rainbow Flag. Tale like this make me happy that Gay Pride has gone mainstream.
But Pride Marches are now like a Macy's Day Parade with rainbows instead of turkeys, and not much wild public sex anymore (don't want to offend those corporate sponsors). Gay Pride, once a force for radical change, is becoming just another revenue stream into the capitalistic corporatization of human life that is destroying all life on the Earth.
On the flip side, a Straight Pride Parade is in the works, gearing up to mock LGBTQ "identity politics," being put forth by a group of dangerous dorks called Resist Marxism who have organized racist gathering and guns rights rallies, as well as having leaked neo-Nazi affiliations. We the people need to get more Marxist (or Bernie-style Dem-socialist) and resist the juggernaut of corporate fascist capitalism before it kills us all.


Not that I'm in the side of the anti-party brigade. Pride has been about pleasure and the LGBTQ right to party since Stonewall. Like Emma Goldman, "If I can't dance, it's not my revolution"(even though she didn't exactly say it that way).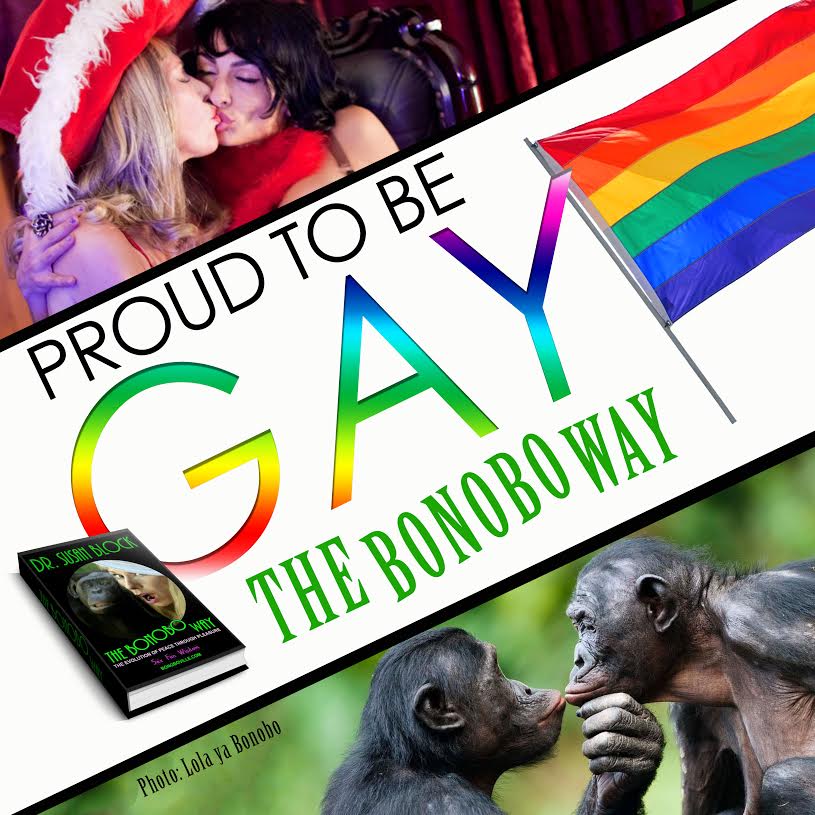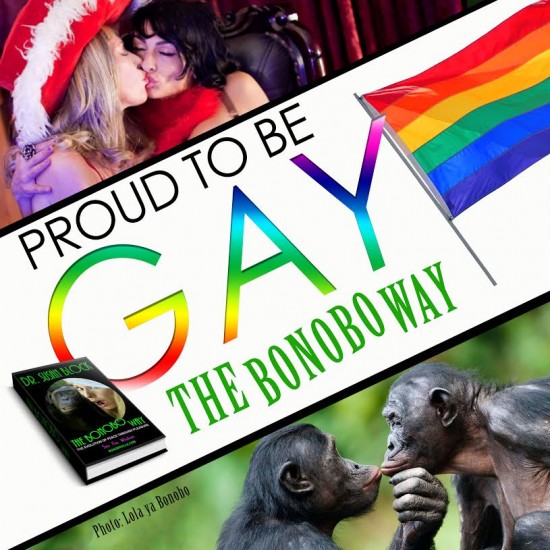 By the way, bonobos are gay and that's okay! Actually Pan paniscus is pansexual!
Mad Moderator Teaser
Capt'n Max and I just got back from AASECT in Philly. I got to see Billy Penn, eat Hoagies, deliver the Bonobo Way, and deal with the Mad Moderator of AASECT, Ms. Roz Dischiavo, EdD, MA, CSE, CSES. I know you want to hear the details of this debacle, and they are coming soon to this Journal. I would have finished it this weekend, but I had this show to do, as well as this show blog. So, stay tuned for the full, unexpurgated story of the Mad Moderator of AASECT that powerful people are now begging me not to tell.
As those of you who know me know, I scrupulously protect my sex therapy clients' privacy and confidentiality. But Roz is not my client. Like the bonobos, I'm a lover, not a fighter. Max relishes a good fight, but I hate it. I just want everyone to get along. However, if someone assaults me (mostly verbally, though there was a bit of close-range spitting), I have no choice but to fight back… if I want to be able to look at myself in the mirror with… well, pride. And you know I love to look at myself in the mirror—or selfie stick (lol).
You'd think a gathering of sex therapists might be sexy, but no, not exactly, at least not for me. Aside from a couple of super duper orgasms with Capt'n Max, my sexiest couple hours was chatting on the plane with an about-to-get-married guy about cuckolding and sperm wars.



The theme of the conference was "Let the Body Rejoice," but aside from Max, my body was most touched, as well as groped and poked, not in an AASECT session, where touch is essentially not allowed, but in a TSA pat-down! In order to get on the plane, I guess you could say I "consented" to this groping, but you could certainly call it "coerced."
Listen above, watch the show on DrSuzy.Tv or check out the censored version on Facebook Live for the gory, gropey details.
Hello Sunshine!
Introducing Miss Sunshine McWane!
Sometime striptease artist, all-the-time comedienne and all-around sweetheart, Sunshine has been a guest on DrSuzy.Tv several times, most recently playing the role of the sacrificial goat in our Lupercalia Bacchanal.
She's also in one of the photos in our brand spanking NEW Speakeasy Journal: SPANK 'n' ART, censored by Amazon, but available for YOU.


Now Sunshine is my new on-camera assistant, decked out for the occasion in pride-ish colors, with a juicy-looking hot dog garnished with squiggly squirts of relish that says "I <3 Weiners" emblazoned upon her chest.
PHOTO 1: BIANCA. PHOTOS 2-3: HARRY SAPIEN
And yes, Sunshine is her real name, given to her by her mom in North Carolina.


In the after-party, Sunshine avidly licks my Pride Lolly… and a little bit more.
PHOTOS 1, 3, 4: BIANCA. PHOTO 2: HARRY SAPIEN
Speaking of dildonic devices, during my talk about TSA's aggressively gropey pat-down, Sunshine chimes in that whenever she flies, they steal her vibrator.
This is why I always pack my sex toys in cargo.
Twersky in Palestine
Luzer Twersky, three-time SUZY award winner for "Funniest Fundamentalist Refugee," is back from shooting "No Name Restaurant," a German film in which he plays a Brooklyn Jew who gets lost in the desert and is saved by a Bedouin.
The filming took place in Jordan, Israel and Palestine. What a wild country combo. What an adventure!
A former Satmar Hasidic Orthodox Jew, Luzer now an atheist mentored by Penn Gillette, who I interviewed, along with Teller (the silent one; though in the interview, he talked more than Penn) for the San Francisco Bay Guardian 30 years ago before he got famous. Still, it's kind of amazing that he went to areas where Israelis aren't allowed to go, and Jews aren't usually welcome either. Then again, Luzer's a winner at weaseling his way into places—in every sense.
He regales us with amazing and disturbing stories regarding the highly restricted and perilous lives under Israeli occupation led by the Palestinians he befriended. One poor guy was on the road near an Israeli checkpoint when his engine sputtered. He got out of the car to see what the matter was and, within minutes, an Israeli soldier shot him (assuming that if he left the vehicle, it must be rigged with a bomb)! When the guy's friend came to help, the soldier shot him dead.


Of course, this is unconscionable. Horrifying. How can this be perpetrated by people whose great grandparents lived, and often died equally horrible deaths, in the Nazi holocaust?
Luzer's experience gives him a nuanced perspective of the multi-faceted inferno of Israel/Palestine. Several of his relatives live in Israel, including a sister whose backyard was hit by a Palestinian rocket that almost killed her whole family. Now he has Palestinian friends who have to constantly deal with the grim reality of occupation, the constant possibility of sudden death or injury, and suffocating restriction of their movements.
He compares the way Israeli soldiers, many as young as 19, perceive Palestinians as uniformly threatening to the way American police racially profile African-Americans. It's an apt comparison, but no excuse for either group, especially when the deadly bigotry is stoked in various, insidious ways by leaders in American police forces and the Israeli army. Instead, this racist attitude should be extinguished and countered with training in non-lethal conflict de-escalation. That's the Bonobo Way.


Even under occupation, some Palestinians manage to lead what we might call "normal" lives, especially in Ramallah on the West Bank (which is less treacherous than Gaza), which Luzer visited in between shooting scenes in the ancient Biblical town of Jericho (fortunately, the walls didn't come "tumbling down," at least not while he was filming). He talks about the wide variety of attitudes that different Palestinians have toward Israel. Still, it's sad to hear about the day-to-day limits of life in Palestine, where even if you have the money to buy a house, you don't dare to because you never know when the Israelis might blow it up, or just claim it's theirs.
What about sex? Our lusty Luzer had quite a bit, of course, all with Israeli ladies. Not that he wouldn't have expanded his horizons, but all the Jordanians were in burqas and, when he managed to *get* a Palestinian gal to check into a hotel with him, the desk clerk wouldn't let them in because they're not married.
Speaking of sex, after the show, Luzer tells me that in shopping for an RV, he told a salesman he works with the Dr. Susan Block Show, and lo and behold, the guy has been a fan since my HBO days! Hopefully, now he'll give him a good deal.
Breaking news: Luzer got an RV from the guy who used to watch the show and is now going to start watching again! And yes, he got a good deal.
Back to the heavier notes: tRump is threatening ICE raids and mass deportations, one day saying he's going to round up millions, the next day saying he won't. Will he or won't he? People are going nuts with fear, and that appears to be the point here.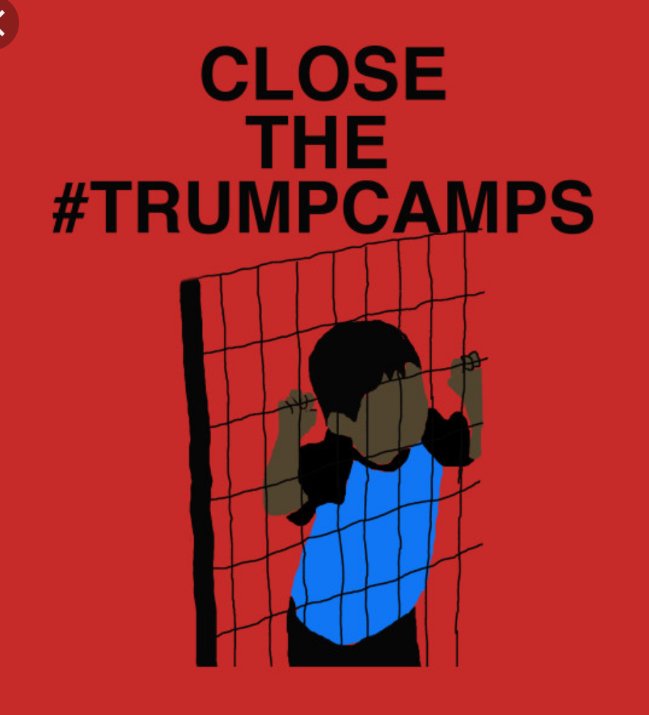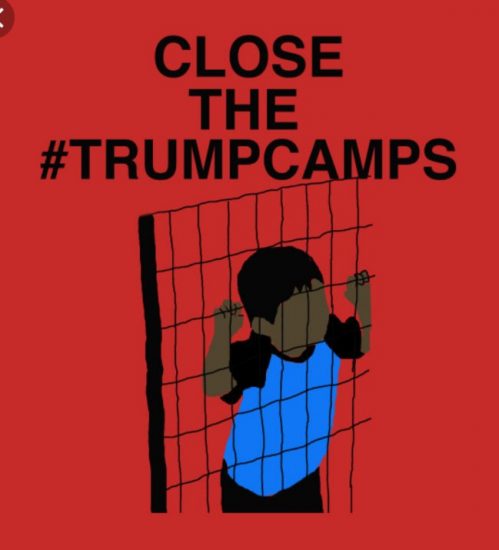 Meanwhile, the tRump administration is torturing children in refugee camps, aka concentration camps. No, they're not death camps where inmates are deliberately exterminated… yet. So, people who hold the Nazi Holocaust against the Jews (and many others, including LGBTQ) as sacred can quit whining that it's an unfair comparison. These are concentration camps for kids, and they're worse than prisons. Since Camp Commandant-in-Chief likes to put his shithole name on everything, we could also call them "Trump Camps," aka #TrumpCamps. Children are being drugged, denied food, beds, soap, diapers and medicine while forced to sleep on concrete with the lights on. They're being abused and sexually assaulted. All of this is currently being defended in the courts by another evil incoherent blonde Trump lawyer named Sarah Fabian. I don't particularly *like* most children (come see me when you're over 18), but the immorality of this situation is shocking. Again, that appears to be the point.


Cruelty is tRump policy.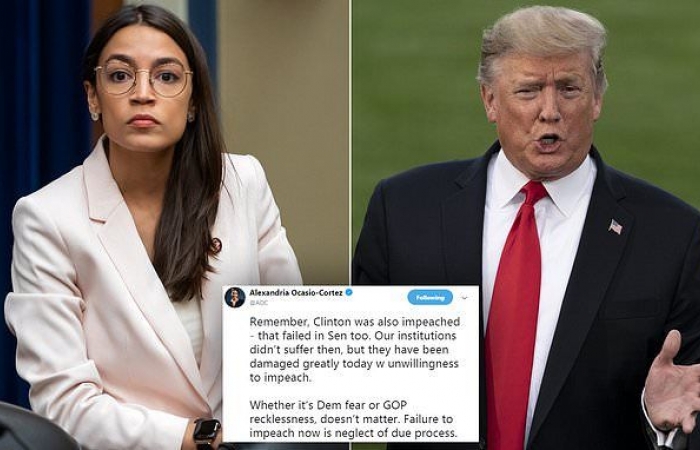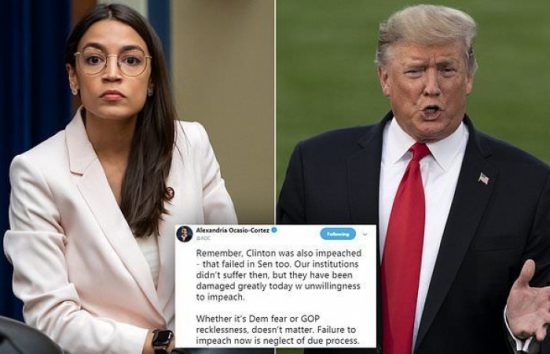 For this reason and many others, I agree with AOC: The President Needs to be Impeached!
More tRump news: the Orange Menace raped another one: Longtime Elle advice columnist E Jean Carroll in Bergdorf's dressing room!
Speaking of which, I spent tRump's bday (6/15) with his 11th sexual assault victim to come forward, the lovely Jessica Drake. Apparently, his tiny hands were all over her like a TSA agent without her consent on the same weekend he had sex with Stormy Daniels. I show the "11" on my palm in bonobo female solidarity with Jessica's courage in coming forward despite the Liar-in-Chief denying everything and doing all he can to degrade his accusers.

I'm so embarrassed that tRump's a Gemini! This is why we keep the Presidunce under gag order with a penis pacifier while in Bonoboville.
Bonoboville Communion Comes Back
To celebrate Pride, as well as surviving the assault of the Mad Moderator of AASECT, Luzer's return and Sunshine joining our merry crew, we perform our First Communion in our new space!
So we break out the salt and Agwa de Bolivia Herbal Coca Leaf Liqueur.
As if sent by the Heavenly Concierge, our favorite bartender from the old Bonoboville happens to drop in: Handsome Hollywood Jake and, as if his own handsome self isn't enough, Jake brings along his adorable girlfriend Rica.
Jake pours the Agwa into the ceremonial shot glasses like a pro. It's too much for Waterboarding Bonobo-Style, but he slurps off the excess, also like a pro.
Sunshine and I settle in on the tiger rug which is really sheepskin, a gift from a fan; I would never buy animal skins, even if sheep aren't any more endangered than chickens.
Bonoboville Communion is kind of like Catholic Communion, but vive la difference!
No Facebook Live cameras allowed! Marky Z will turn into a porcupine if he so much as sees what Tumblr so disturbingly calls "a female presenting nipple."
First, I play Altar Girl, as Sunshine "prepares the altar" by giving my nipple a nice lick.
I look over at Betsy the Dog, hoping she doesn't get any ideas, then sprinkle on the sacred salt ("the body"), and she slurps that up. Next, she nestles her head between my thighs, and I perform Waterboarding Bonobo-Style on her open mouth. Bonzai!
Then I take Communion from one of Sunshine's lovely, large, natural boobs.
"I grew them in high school," she explains, semi-sarcastically.
PHOTOS: HARRY SAPIEN
Then she waterboards me. Ooh la la!
I feel like we've baptized our new little Love Church of the Bonobo Way: Let the Body Rejoice! Let the Mind be Free! Let the Spirit Soar!
Amen and AWOMEN.
Show's Over, Orgasms On
Then before we can say #GoBonobos, the show's over.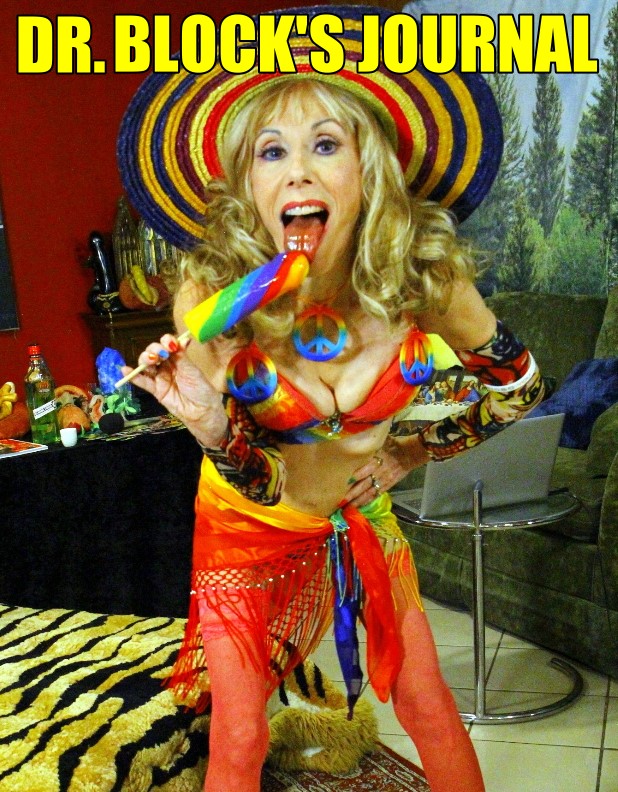 I call Ana, wearing a rainbow pride lei, up "onstage" and we all blow kisses good-bye to all of you.
Make like bonobos, not baboons. Make love, not war. Make love to someone you love tonight, even if that someone is YOU. I love you.
I really do. I guess it doesn't seem that way to some people, especially those that attack me. Then again, maybe they do it, like tRump, because cruelty is their policy. The Mango Mussolini has made cruelty very fashionable these days. Even folks that despise him seem to be getting into it, in their own particular ways.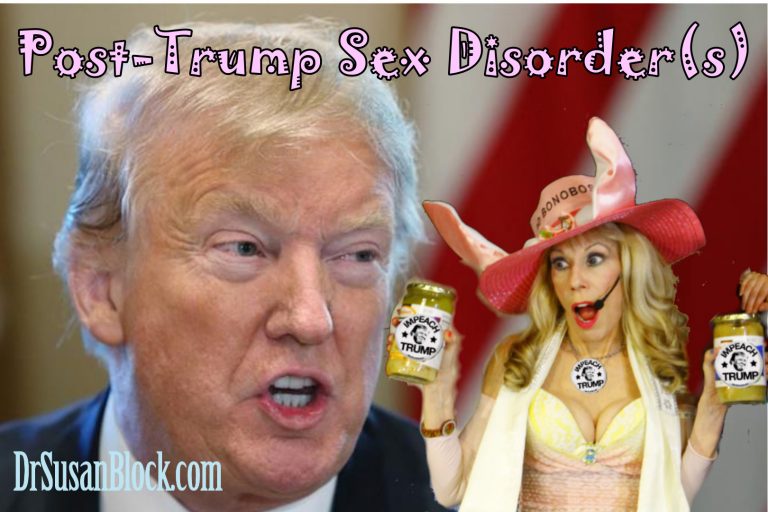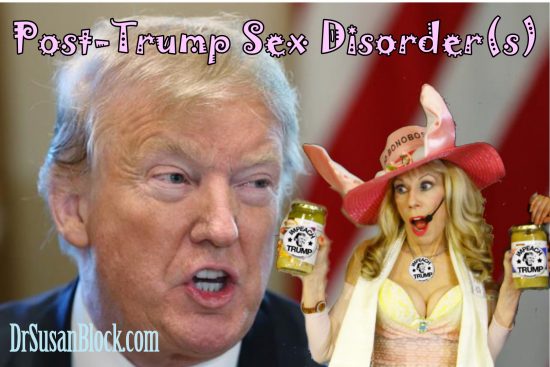 I admit it; sometimes it's tough to meet all this hate with love. But I will not surrender to the dark forces that take so many down these days. I will follow the Bonobo Way.
I don't know how I'd do it without Capt'n Max. In fact, I know I couldn't do what I do without him—body, mind and spirit.


After the after-party, we collapse into our paradise of pillows, roll into each other's arms and give each other healing orgasms that clear our sinuses and our souls, even if just for a few blissful minutes, then drift together "over the rainbow" in continuously ripening love.
Happy Sunny Sapiosexual Summer Solstice, Brothers & Sisters!
© June 22, 2019. Susan Block, Ph.D., a.k.a. "Dr. Suzy," is a world renowned LA sex therapist, author of The Bonobo Way: The Evolution of Peace through Pleasure and horny housewife, occasionally seen on HBO and other channels. For speaking engagements, call 310-568-0066.