Happy Nude Rear 2016, SUZY AWARDS Saturday, Bonobo Way Female Empowerment & more!
#GoBonobos in 2016! Don't Miss The DrSuzy-Tv Awards 1/2/16!

WHO WILL WiN?

This Saturday 1/2/16, The Dr. Susan Block Show will reflect upon another great year's journey down the path of peace-through-pleasure and honor those that made it interesting and orgasmic, as we remember 2015 and bestow the DrSusanBlock.Tv Awards, a.k.a., "The SUZYS," upon our most memorable guests.

Categories include "Most Bonobo," "Sexiest Sex Researcher,"  "Most Eloquent Porn Star," "Most Orgasmic Sybian Rider," "Most Congenial Revolutionary," "Most Artistic Anus," "Sexiest Author," "Wildest Mad X Bike Rider," "Best Aphrodisiacs" & much more.

See 2014 winners.  2013 Winners   2012 Winners.

To win, you must have been a guest or placed a product on The Dr. Susan Block Show in 2014 Click for more >Info<  RSVP: 310.568.0066


---
Xmas SeXmas Solstice Saturnalia

Bonoboville glitters with Xmas spirit, Sexmas heat,  Winter Solstice wonders & the carnivalesque carnalities & unexpected upheavals of Saturnalia, as Silky, Luc, Dr. Dawn, Kiki, Maya,  Dayton,  sexperts & sexpots gather together to share stimulating ideas, good vibes, deep emotions & delicious bodies, celebrating the erotic fecundity of life in the dead of winter. Pic: Ono Bo.  See MORE

---


Therapists without Borders | Radio without Boundaries

Dr. Suzy's Clip-O-Rama XXX Theater
Help Wanted. Bonoboville needs a new Live-In Web Dev. If you qualify, please apply. Call 310-568-0066.

---


Save Room for Sex: Watch DrSuzy.Tv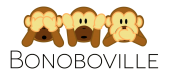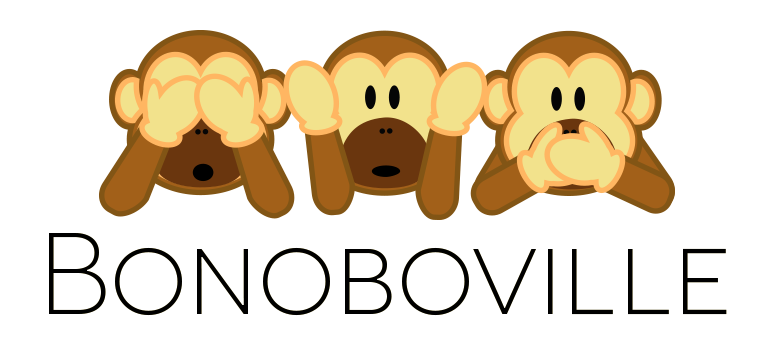 Social Media Grown Up
Welcome to Dr. Suzy's Bonoboville. Connect with exhibitionists, artisans & animal lovers in this revo˩ution of peace through pleasure.

---
From pleasure parties and film shoots to book releases and art exhibitions, you can book Villa Bonobo, in West Los Angeles, for your next event.
Features includes recording studio, gallery, and private entry for you and your guests, all in a retro bohemian setting.
Call 310-568-0066 to book. Celebrate your pleasure.

---

Give The Bonobo Way, the book that boldly asks: What do these great apes know about sex–and the rest of life–that we don't?
Here's what we know about bonobos:
✿ They have a lot of sex.
✿ They don't kill each other.
✿ They empower the females.
✿They make peace through pleasure.
And we thought humans were the smartest apes!
Give someone special The Bonobo Way (even if that someone is you)! A portion of all proceeds go to help save the wild bonobos from extinction. Already given it to everyone you know? Make a donation to bonobo conservation.

"Dr Susan Block's 10 Commandments of Pleasure are the best to come around in the past 2000 years. Bravo!"
Nina Hartley, adult film star & sex educator

"Thank you, Dr. Suzy, for showing me that sex education can be sexy." Sheila Nevins, Executive VP, HBO

"Thank God for sexpert Dr. Susan Block, who has the courage to continuously affirm her deeply-held faith in fishnet stockings and other family values…Dr. Block is one of the nation's leading sexologists, and a very bright and funny woman to boot." Robert Scheer, The Los Angeles Times

---
Need to talk? Why wait? Call now | 213.291.9497
---
Explore DrSusanBlock.com
Need to talk? Sext? Webcam? Do it here. Have you watched the show? No? Feel the sex. Don't miss the Forbidden Photographs—Hot Stuff, look at them closely here. Join our private social media Society. Join us live in studio 😊. Go shopping. Gift shop or The Market Place. DrSusanBlock.tv, real sex TV at your toe tips. Sex Clips Anyone? FASHION, we have fashion! We also have politics. Politics? Have you Read the book? No? How about the Speakeasy Journal? Click here.
---