Get Lucky in Lust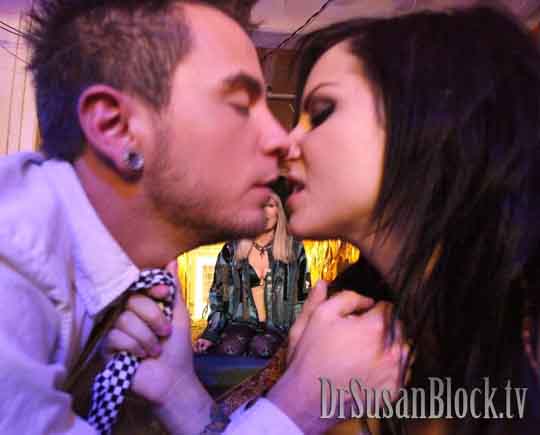 Length: 90:25 minutes
Date: 03/13/2010
Get Lucky in Lust
 Learn the ins and outs of "getting lucky" with a sheen of green honoring St. Pat, Primavera and the verdant bloom of the mating season.  First up in Dr. Suzy's hot seat is TS Cristina who fills us in on her latest sex-capades and how she springs her genital "surprise" on her lucky dates.  After a foot fetish caller mumbles incoherently, Auntie Debra sparks a dialogue on why men tend to mumble more often than women, and how it hampers their chances of "getting lucky" with anyone.
 Then we meet the lucky winner of the Secret Sexual Fantasies contest on Dr. Suzy's Bloggamy, the mysterious Shari, a.k.a. "Shari Baby," who shares that gangbangs, choking and orgies are just a few of her favorite things and burbles (but doesn't mumble) with delight over her winnings which include Dr. Suzy's Squirt Salon, Blonde Island and Weimar Love DVDs, a collection of Condomania condoms and a Doc Johnson Pocket Rocket.  Somehow this inspires Prince Max to tell the story of how he got radicalized—and lucky–when his father told him to walk a "naughty" classmate home even though the principal had forbidden it.  After the break, AVNaward-winning porn star Dane Cross joins us, along with shy but horny, utterly adorable and very Irish porn starlet Tori Lee of Burning Angel.  Dane and Tori share the pleasures of "rough sex," and Dane tries to get lucky with Tori.  It doesn't happen right on the live broadcast, but you never know when or where luck might find you…
 During the after-party, Dr. Suzy catches the lucky couple going at it like dolphins-in-heat in one of the Speakeasy bathrooms, and takes multiple stills (they don't mind, being professional exhibitionists), appearing soon in the private galleries of the bloggamy.