Fetish Halloween Eve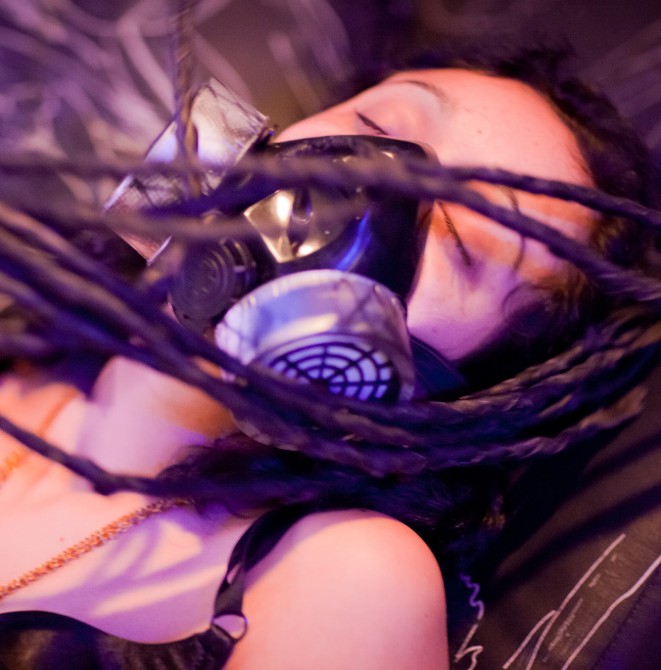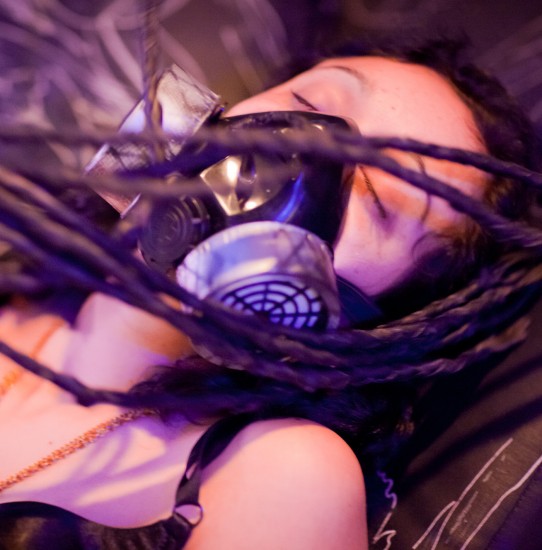 Length: 90 minutes                      Date: 10/30/2010
Witches, warlocks, masters, slaves; skeletons in the closet and boners in the panties… Cracking whips and clanking chains; screamers, shriekers, moaners… might scare anyone on Halloween, but there's no need to be frightened–it's just the Fetish Halloween edition of the Dr. Susan Block Show on radioSUZY1!  There are plenty of tricks and treats in store, as Head Witch Dr. Susan Block opens the show with her Scary Sex Halloween Poem, then exhorts her coven of guests to call forth the spirits of Agwa and exorcize their ghosts of repressions past in the best way they know how…spanking them right out in the open! Professional dominator Master Liam is festively costumed as a butcher (at least, we think it's a costume), or as Dr Suzy dubs him, "The Butcher of Burbank." He is accompanied by his mouthy slave Sweet Audrey, who was muzzled the last time we saw (but didn't hear) her on the show. We're happy she's unmuzzled this time so she can describe things like her favorite ways to erotically serve her Master and the time his vigorous fisting sent her to the hospital with a burst ulcer. Now that's scary sex. Master Liam gets confessional as well, connecting his current interests to two bondage-related stories of his childhood. Legendary photographer Ken Marcus is also here with his submissive Jenna in tow.
 The recent death of Penthouse publisher Bob Guccione still fresh in their minds, Prince Max and Ken get nostalgic discussing how their interactions with Bob helped launch their careers as a publisher and photographer, respectively. Ken and Jenna share how they met through an online fetish community, and shy Jenna just barely gets on the microphone before a mysterious nun in the audience distracts everyone enough to merit some Agwa shots off Audrey's ample cleavage. Producer/Pirate  Michael Simmons docks at the Speakeasy to promote the Los Angeles Fetish Film Festival, where both Dr. Suzy and Master Liam will be serving as judges, and to announce both a new date for the festival (March rather than December) and that feature-length films in addition to shorts will be considered. It turns out the enigmatic nun (now wearing a gas mask and wielding implements of torture) is Michael's guest–and his Mistress!–and after making clear she'd rather not be interviewed, Mistress Misogyny strips down to her red panties and gives one of our photographers a thorough thwacking with her flogger.
 The show gets back on course when sexy Katie Kinns sits down at the guest table with serial killer Eileen Wernos and a cheerleader named "Michelle," who look remarkably like Severe Society Films' Mistress D and Jimmy Broadway.  The conversation turns to love, marriage, masturbation, erotic hypnosis, and how the fear of judgment can make it difficult to loosen the chains of repression and admit your deepest, darkest fetishes and fantasies in filmmaking, lovemaking, and even therapy. When the clock strikes midnight, the sexy freaks and boisterous bonobos that haunt the Speakeasy come out to play: pirates, witches, catholic schoolgirls, showgirls, a sushi roll, and even a character from the movie Tron are all in the audience as willing slaves get chained one-by-one to the Bondage Cross and get spanked, flogged, hot-waxed, whacked and publicly humiliated…just a whole lot of kinky, consensual play that is always more of a treat than candy.
---
Explore DrSusanBlock.com
Need to talk? Sext? Webcam? Do it here. Have you watched the show? No? Feel the sex. Don't miss the Forbidden Photographs—Hot Stuff, look at them closely here. Join our private social media Society. Join us live in studio 😊. Go shopping. Gift shop or The Market Place. DrSusanBlock.tv, real sex TV at your toe tips. Sex Clips Anyone? FASHION, we have fashion! We also have politics. Politics? Have you Read the book? No? How about the Speakeasy Journal? Click here. Ok, how about some free sex advice?
---
---