9/11 MILFs, Man-Eaters & Bisexual Marines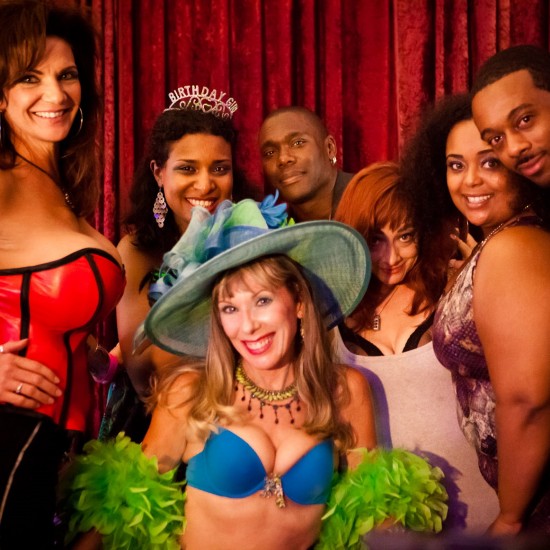 Length: 91 minutes
Date: 09/11/2010
 9/11 MILFs, Man-Eaters & Bisexual Marines
 On the 9th anniversary of 9/11, we forgo the solemn and sad, instead dedicating this Dr. Susan Block Show to everything we love about America—sexual freedom, great boobs, hot MILFs, kinky exhibitionism and horny Marines! We have a dazzling spectrum of in-studio guests to help us celebrate our country's great diversity, radioSUZY1-style. Texan, porn star and amply-endowed MILF Deauxma (pronounced "dew-may") is our first guest, along with bodacious BBW Damali "eXXXplosive" Dares and Nick Swagger, her partner in business and the bedroom.  Having just spent a lovely night at Dr. Suzy's own  Hotel Bonobo, Adult Industry News journalist and self-proclaimed "Emancipated Slut" Tiki Pavelle also joins us with ex-Marine and current kink.com model Jack Hammer, as well as bubbly porn starlet Mia Culpa, who is lucky enough to be born on 9/11.
 To get the celebrations started, Dr. Suzy has our guests share how they came to be involved in the adult industry after shedding their clothes and former skins. Married for 30 years with three children, Deauxma and her husband Larry decided they needed some spice in their lives.  Now, thanks to Dr. Suzy's own 10 Commandments of Pleasure and the Sperm Wars effect of doing porn for her many fans, their marriage is hotter than ever. The luscious, Big Easy-born Damali, after taking a break from the industry due to familial pressure, is back in full force with her new film "Man Eater" that honors voracious female sexual empowerment.  She and Nick discuss their collaboration on this film and in the bedroom with their dominant-submissive dynamic; Nick shares his tips on dominating a normally dominant woman; and the Baptist-raised Damali bonds with Catholics Deauxma and Tiki over their shared experience of becoming a "bad girl." Tiki, like Deauxma, is also a MILF—and a dirty one, at that—and discusses how she was "discovered" by AIN Editor Steve Nelson who is helping her to get over her camera-shyness.
 After a round ofAgwa shots off big boobs and buns, with birthday girl Mia getting her nipples licked like a cake, Jack fills us in on what it's like to be a bisexual ex-Marine in the adult industry. Just when you think we can't pack any more in, director Mike Simmons steps up to the mic to announce his upcoming American Fetish Film Festival–of which Dr. Suzy will be judging, along with Master Liam, at the Speakeasy with his very oral slavegirl who is cock-hungry, she's muzzled for the interview. With no time for callers, the show hurtles to a close and rockets into the erotic after-party where our hot and horny MILFs, Man Eaters, well-hung Marines and bodacious Birthday Girls get down and dirty with rope bondage, spanking, mouth-gagging fellatio and multiple orgasms. A show that covers squirting, cow fetishes, 9/11 conspiracy theories, silver-dollar nipples, tongue vibrators, religion-inspired kinks, and government-funded porn… could it get any more patriotic? Goddess bless America!
---
Explore DrSusanBlock.com
Need to talk? Sext? Webcam? Do it here. Have you watched the show? No? Feel the sex. Don't miss the Forbidden Photographs—Hot Stuff, look at them closely here. Join our private social media Society. Join us live in studio 😊. Go shopping. Gift shop or The Market Place. DrSusanBlock.tv, real sex TV at your toe tips. Sex Clips Anyone? FASHION, we have fashion! We also have politics. Politics? Have you Read the book? No? How about the Speakeasy Journal? Click here. Ok, how about some free sex advice?
---