Xmas Guzzler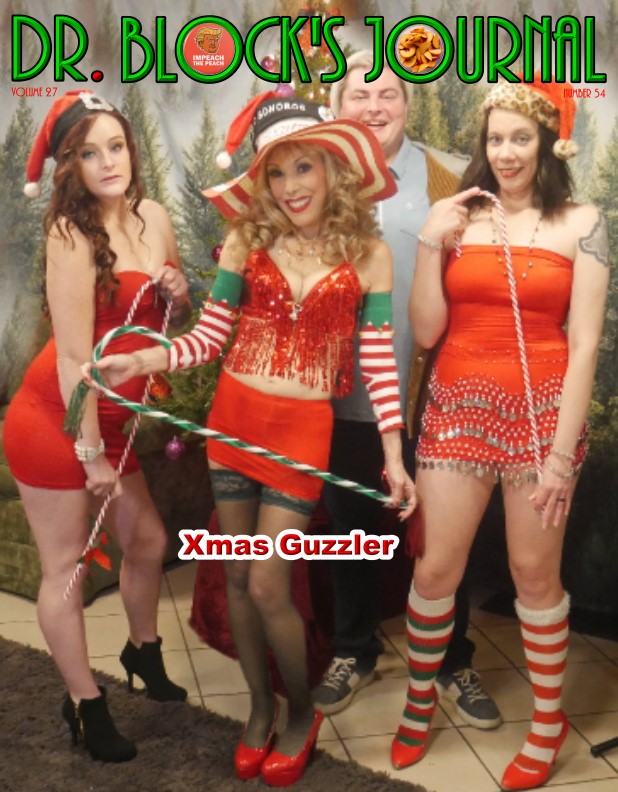 Length 01:31:49 Date: Dec. 14th, 2019
by Dr. Susan Block.
Tis the holiday season and, along with our eggnog and candy canes, we're guzzling a peachy Impeachment Parfait.
No, it's not a perfect Impeachment; it's just an Impeachment Parfait.
No, it doesn't satisfy our hot horny hunger to stick it to the Trumpus in his Rumpus for every impeachable thing he does.
But it's something.
It's peachy!
And since We the People are starving for peaches, two measly articles of Impeachment are better than none.
Of course, only some of us are starving for Impeachment. The Trumpsters among us are too bloated on Dirty Donald's crap that takes 10-15 flushes taste let alone eat a peach.
They're not even treating this as an "Impeachment Hearing," wherein they're actually hearing, aka listening to anything, but more as "The Impeachment Games" that they have to win, regardless of the facts, the rules or what's right.
On the other side are my fellow lefties who are too pure to eat a peach. Maybe they're upset because these are obviously canned peaches. But what can we do if fresh peaches aren't in season? We're on a budget!
Photos 1-2: Luis Ferrer. Photo 3: Selfie. Photo 4: Jayson. Photo 5: Bianca.
They just don't appreciate a nice peachy impeachment, partly because they know—and they are depressingly right about this—that mean old Mitch McConnell will make absofuckinglutely sure—as he said he would—that the Senate will not convict, and the blowback will help Dirty Donald's 2020 reelection prospects, Krampus-gifting us with another four years of this terrible Trumpus Rumpus… or more.
So yes, there are risks to impeaching, but there are greater risks to not impeaching…
Such as destroying our democracy, imperfect as it is.
Photos 1-4: Luis Ferrer. Photo 5: Bianca
Indeed, impeachment is the right thing to do with this gross orange butthole of a human (with apologies to actual buttholes) whose plutocratic function, it appears, is to "entertain" and distract listless Americans who either love or loathe him, while his billionaire buddies and corporate sponsors rape our resources and steal our future.
You can read more about it in my Counterpunch piece out this holiday weekend, "Krampus Trumpus Rumpus."
Meanwhile we're slurping holiday peaches to the tune of Peachy Pavement.
Dildonic Nativity Scene
Speaking of rumps and buttholes… tis the season of the Baby Jesus buttplug, the central character in our Divine Interventions Dildonic Nativity, our own kinky version of the traditional manger scene at the Little Love Church of the Bonobo Way.
Photo 1, 4, 5: Luis Ferrer. Photo 2: Bianca. Photo 3: Selfie
The Baby Jesus buttplug, like the real Baby Jesus, is quite adorable, though this Holy Child certainly puts the "anal" in Bacchanal.
When you insert him—orally, vaginally or anally—you can say with accuracy, "Jesus is in me now."
You could also say that about the Jesus Jackhammer hovering in the attic of our manger, though he's more appropriate for Easter, while the Baby Jesus is tended by pink bonobo plushie, a Buddha Dildo, a Bill Clinton dildo named "Billdo" (giving impeachment commentary) and a couple more Bad Dragon dildos.
Guzzlin' & Eatin' with Amy Guzzler & Mike Eaton
Now to my guests. Yes, I don't just have a bunch of dildos on this show. I have human guests, though they look like elves.
Once again, thanks to the guest coordinating abilities of my lovely assistant Sunshine, looking festive in a leopard-trimmed stocking cap with striped socks, we are blessed with the winning comic-erotic combination of a porn star and a comedian.
After all, laughter is a mental orgasm, and sex can be pretty funny.
The holidays are good for both, as well as a great time to guzzle champagne, eggnog, apple cider and…. cum?
Welcome porn starlet Amy Guzzler!
Yes, that is her name, and yes, she loves to "guzzle," though she doesn't drink alcohol, so we're mostly talking about guzzling that Xmas pecker pudding.
Photos 1-5: Luis Ferrer. Photo 6: Bianca
My comedian guest's name is Mike Eaton, so you could say that we're "guzzlin' and eatin" on this show.
Mike's Twitter bio calls him a "4chan Feimster," combining a play on comedienne Emily Fortune Feimster and 4chan which I tend to think of as a safe space for incels, but which Mike insists is like Google… for incels.
Anyway, it's a joke!
Both Ms. Guzzler and Mr. Eaton are in Santa stocking caps provided by Bonoboville so between the hats, sexpot red dresses and all the candy cane stripes, we look like we're in some Xmas Elf Soft Core Sex Cult.
Except Mike who looks like he came over to sell us insurance, but then got hypnotized into converting to our cult.
Both Ms. Guzzler and Mr. Eaton are DrSuzy.Tv virgins, so we spend some time just getting to know them.
Hailing from Texas where he served as an Altar Boy in Church, quick-witted Mike migrated to So Cal to seek his comedy fortune where he's gotten to know a lot of our favorite comics, like Sally Mullins, Alyssa Poteet and Anthony Davis.
Amy was also raised Catholic, though she was no Altar Girl. Listen to the show above or watch below to get the juicy details of her intriguing Northern Cali background that led to her new life as a sober porn star who specializes in guzzling.
Invasion of the Beach Willies
Speaking of goings-on up north, we next take a look at a bizarre little Xmas present from Climate Change: Penis fish.
Well, they're not really penises and they're not really fish, but they look like dicks and they're on the beach, though usually, mercifully, under the beach.
Amy accurately assessed them as "worms," another name for the wiggly phallic critters being "fat innkeeper worms."
With their tube-like shape of six-nine inches bearing a strong resemblance to a semi-erect cock, they usually burrow under the sand. I know, it's kind of creepy to think about them crawling around under your bikini bod while you try to lay peacefully out on the beach.
Recently, thousands of these slimy, squirming "penis fish" suddenly appeared on Drakes Beach in Inverness, California, northwest of San Francisco. Some were dead, some alive, some getting scarfed up by hungry sea gulls as they swarm around the shore, though pickier gulls reject the poor penis fish as almost inedible.
But hungry humans will eat anything, and in South Korea, penis fish are considered a culinary delicacy called gaebul, eaten raw with salt, sesame oil or red chili sauce.
The big wiggly worms earned their "innkeeper" name because they create U-shaped tunnels that provide shelter and plankton meals often consumed by other sea creatures.
What makes the eerie penis fish emerge from their Man Caves underground? Bad storms. Shoreline disruption. Climate change.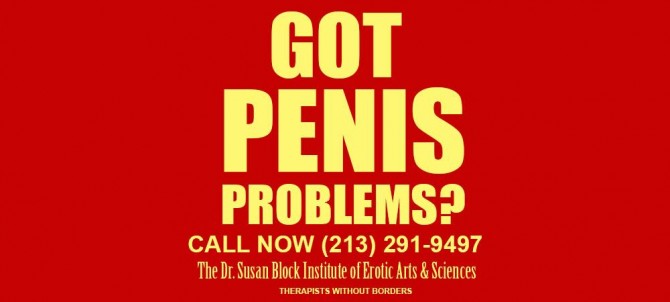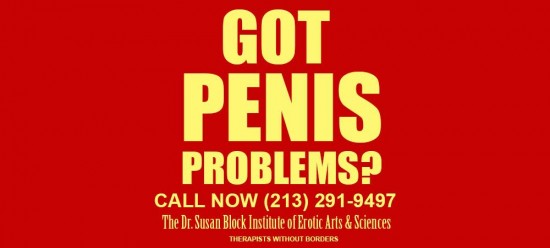 Looking at the photo, Sunshine says, "that's a gangbang I'd want to avoid."
Dickpocalypse Now!
Guzzler Communion
I have to ask her, and I get my answer: Amy Guzzler will guzzle a lot of things, but she will not guzzle a penis fish, with or without the chili sauce.
Amy will guzzle some nonalcoholic apple cider though, which gives me a good segue into a very merry Bonoboville Communion.
Communion is always fun, but it's extra festive and meaningful around the holidays.
Photos 1-3: Luis Ferrer. Photos 4-5: Bianca
Plus the divine Communion "blood," represented by Agwa de Bolivia Herbal Coca Leaf Liqueur, is the ultimate Xmas green.
First, Sunshine and I show Amy and Mike how it's done.
This means I receive the first Waterboarding Bonobo-Style, so I'm off to the races.
Photos: Luis Ferrer.
Fortunately, my guests can keep up.
Though Ms. Guzzler guzzled a bit of wine as a child at Catholic Communion, she must confess to her Mother Confessor that Xmas in Bonoboville is her sexiest Xmas experience ever.
Photos: Bianca
Like many young people, she has her "body image" issues (listen above or watch below to find out more).
But the reality is that she's beautiful, smart, funny, feisty, and part of her erotic journey is getting to know that, as well as sharing it with the world.
She is a "porn star," after all.
And she makes a very good Altar Girl.
Being sober, she can't be waterboarded with Agwa, but Amy Guzzler proves worthy of her name by guzzling down a full shotglass of sparkling apple cider.
Photos: Luis Ferrer
When it's Mike's turn, I play Xmas Altar Girl.
This former Altar Boy has fond memories of guzzling Communion wine, but now he's in the Love Church of the Bonobo Way.
Mike proves his grasp of the Bonobo Way as we discuss bonobo female empowerment, male-being and peace through pleasure.
Photos 1, 3, 4: Bianca. Photos 2, 5: Luis Ferrer
In terms of the current crop of Presidential candidates, Mike and I agree that the Trumpus is the least bonobo, and Bernie is the Most Bonobo, as demonstrated in the recent clip of him dancing at a union party.
Beyond that highest of honors, I would rate Tulsi as the Sexiest, Liz Warren as the Hottest Cougar and Biden as (got to say it) the Creepiest.
Are erotic ratings of the candidates politically incorrect?
Does it help or hinder the impeachment?
So much feels like a big question mark these days, as we prepare to enter this Brave New Decade.
Amy, having guzzled her Communion, says she feels that the sexiest Presidential candidate is me.
Ahh… I'm so tempted; after all, I did run for President in 1992, and I ran for veep as Frank Moore's running mate in 2008. But 2020 is too important for me to be a spoiler.
Greta Spanks Trumpus
The Trumpus is angry his toilet won't flush.
Meanwhile, sixteen-year-old Greta Thunberg is angry we're flushing the planet down the toilet.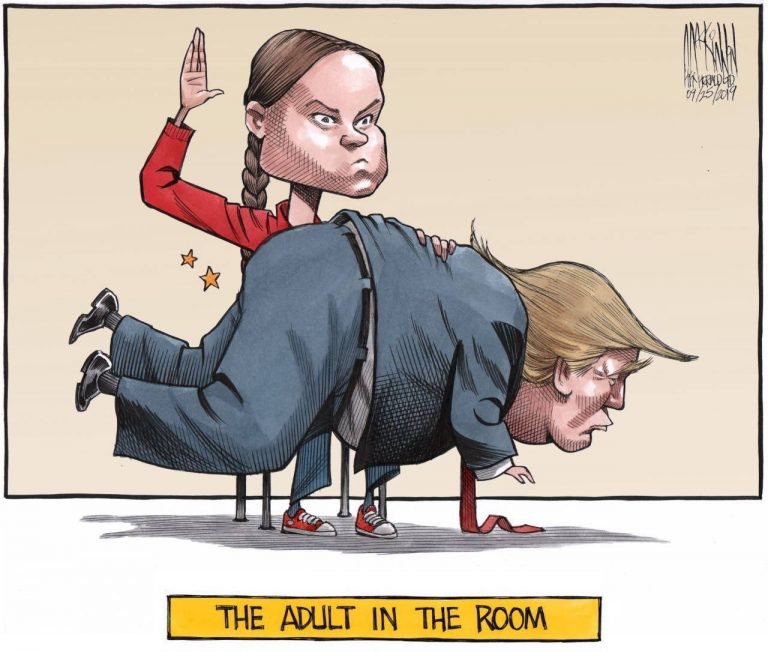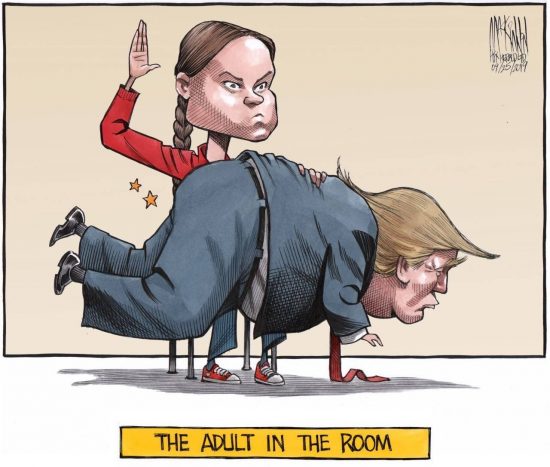 The Big Baby-in-Chief is so jealous of young Greta getting Time's "Person of the Year" nod, that he tried to bully her on Twitter by saying she should work on her "Anger Management problem," with the active support of First Lady Melania, the one who's supposed to be against bullying, but apparently only when her son Barron's name is mentioned (not even bullied!).
The Trumps' silly, childish, hypocritical attack actually gave young Greta, being by far the most mature of the three, another opportunity to mock the Presidunce right back in revised her Twitter bio, spanking the Trumpus Rumpus with his own silly, bullying words and, in so doing, getting the word out about the Climate Change emergency, which she does so well.
Photo 1: Bianca. Photos 2, 4, 5: Luis Ferrer. Photo 3: Jayson
In solidarity with Greta, we spank our Trumpus voodoo doll (and each other) with giant candy canes and high heels stomping on his big furry Jingle Balls, as we celebrate his impeachment in our 11th Bonoboville Impeachment Party.
Stop the War on Whores
We're also coming up on International Day to End Violence Against Sex Workers! technically Tuesday Dec. 17), first recognized in 2003 by our friend Annie Sprinkle and honored by our friends in the Sex Workers Outreach Project USA (SWOP-USA), in memory of some 50 victims of Seattle's Green River Killer, including many sex workers.
It's appropriate that it falls the Xmas season. Jesus loved the sex workers after all.
Mike also observes that Jesus was the first BDSM fetishist.
BDSM, straight sex, curvy or no sex at all, as we turn into a new decade, our sexual freedoms are in danger.
One of the Trumpus' many evil deeds is the signing of SESTA/FOSTA, endangering the lives and livelihoods of sex workers. Actually, all of Congress is to blame for that evil deed, but the John-in-Chief, having enjoyed, used and paid off Stormy Daniels and other sex workers of different kinds, is reeking of rank hypocrisy.
No wonder it takes "10-15 flushes."
Photos 1, 4, 5, 6: Luis Ferrer. Photo 2: Bianca. Photo 3: Jayson.
Over the years, society has become more accepting of sex work in many ways. But with the passage of SESTA/FOSTA, killing Craigslist's personals and Backpage, we have taken a giant step backwards into a new Sexual Dark Age.
Dancing in Our Revolution
Nevertheless, sex goes on, life goes on… well, until it doesn't.
But as Bernie says (and then proves with the moves—pretty spry for 78), "Our Revolution includes dancing."
Nicely reminiscent of a similar quote attributed to Emma Goldman.
Because pleasure is our birthright, peace through pleasure is the Bonobo Way and "the pursuit of happiness" is in our Declaration of Independence.
Yes indeed. And topless holiday hula hooping… if your religion allows it.
If not, how about considering a new religion?
At least, the early Christians were smart enough to pick up some sexy rituals from winter pagan traditions, such as kissing under the mistletoe, recalling Christmas' ancient bacchanalian roots (more about that coming up for Winter Solstice).
Okay it's fake mistletoe, but it has the correct aphrodisiac effect.
Photos 1-4: Bianca. Photo 5: Luis Ferrer
Joining us in the after-party are a few Bonoboville "graduates," two cute couples, Handsome Hollywood Jake and Nica, plus Jack Nice and Goddess Serenity, in casual Christmas visit mode.
We guzzle some cheer… except Amy Guzzler who only guzzles alcohol-free beverages like cum.
I wonder if Amy Guzzler's gullet is a sperm wars battlefield.
Photos 1, 2, 4, 5, 6: 7. 8 Selfies. Photo 3: Bianca
One thing about guzzling: It's an effective method of birth control.
Our guests gone, my Captain and I snuggle up under the mistletoe as I guzzle his penis fish (which tastes a lot better than that sounds—no chili sauce needed) and jingle his balls.
Then he stuffs my XXXmas stocking with exploding sugar plums and naughty, sustainable, bonobo love.
Sweet as a succulent peach.
© December 14, 2019. Susan Block, Ph.D., a.k.a. "Dr. Suzy," is a world renowned LA sex therapist, author of The Bonobo Way: The Evolution of Peace through Pleasure and horny housewife, occasionally seen on HBO and other channels. For speaking engagements, call 213-291-9497.