Speakeasy Seder This Monday
Newsletter Of The Dr Susan Block Institute


This Passover, why not experience a different kind of Seder?
Join Dr. Suzy & the Bonobo Gang for another unforgettable, traditional, yet outrageous & sexy
Speakeasy Seder
This Monday, April 18th, First Nite of Passover, 2011
Click Here to RSVP or Call 213.670.0066

| | |
| --- | --- |
| | |
Nowadays there are all kinds of Seders: White House Seders, Christian Seders, Islamic Seders, Buddhist Seders, Feminist Seders, Vegetarian Seders, the Gossip Girl Seder; there's probably even a Prison Seder being held somewhere, at least in Israel. But there's no Seder like the Speakeasy Seder. With Dr. Suzy's Judaic background and erotic flair mixed in with the rest of the Bonobo Gangs' culinary and creative abilities, Passover Seders have become a Speakeasy tradition, great ritualistic celebrations of freedom with all the trimmings: fantastic food supervised by Chef Max–including the Paschal lamb, matzah, matzah ball soup, greens, bitter herbs, haroseth, gefilte fish, eggs, veggies, macaroons, Afikoman, lots of wine, Hebrew & English Haggadah recitations, bohemian digressions, scallion flogging, sexy shenanigans, the sharing of the ancient Biblical stories of liberation and the experience of the divine on earth.
So…should we set a plate for you this Monday night?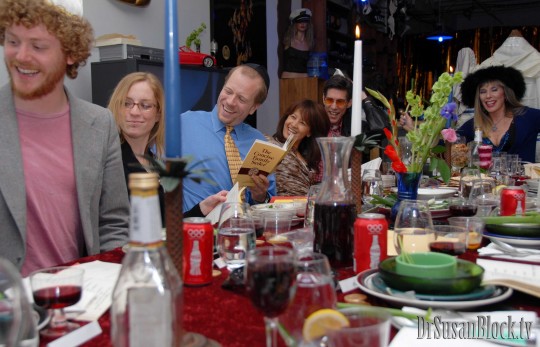 Scallion-Flogging: A Sephardic ritual gone Bonobos at
last year's Speakeasy Seder. Photos: Mike Paisner

Click Here to RSVP or Call 213.670.0066
Proceeds go to help save the highly endangered "make love not war chimpanzees from extinction, supporting
our "adopted" bonobos at Lola ya Bonobo and other bonobo conservation programs in Congo,
and to promote the Bonobo Way of peace through pleasure around the world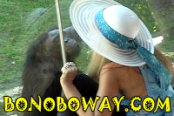 SEE WHAT'S HOT ON DRSUSANBLOCK.TV !!!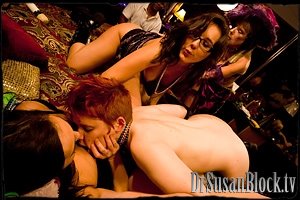 "Tigerblood Mardi Gras" Photo: JuxLii


Need to Talk…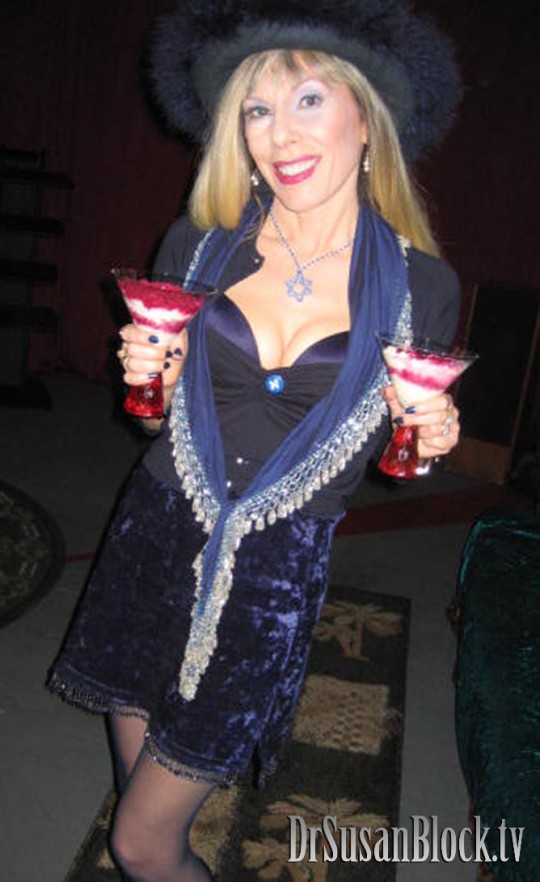 …About Something You Can't Talk About With Anyone Else?
You Can Talk To Us.
Call 213.291.9497


FOR RECORDED INFORMATION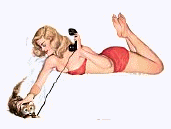 CLICK HERE TO FIND OUT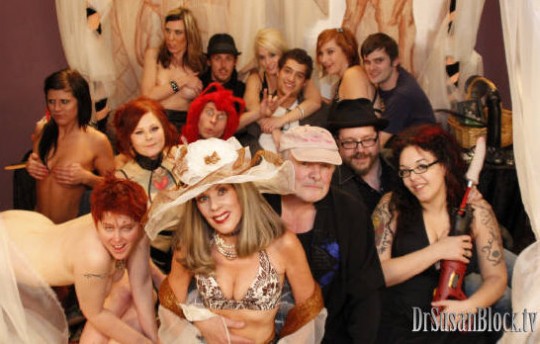 Dr. Suzy & Pr. Max's 19th Wedding Anniversary!


Need Something for Spring Fever? Find It in Shopping Heaven!
| | | |
| --- | --- | --- |
| | | |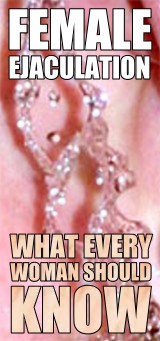 THINGS TO CLICK WHEN YOU HAVE NOTHING ELSE TO DO
NEED TO TALK ABOUT SEX? | THEATER | RADIO 1 2 3 | TV | COMMUNITY | BONOBOS | MAXARTCORE | GIFT SHOP | SITE ARCHIVES | DR. BLOCK'S JOURNAL | SEARCH | CLASSIFIEDS | CALENDAR | WATCH THE TV SHOW | BONOBO WAY HOTEL | SEX PLEASURES | BLOCKBOOKS | BLOCK STUDIOS TOUR | FRONT PAGE | NEWSLETTER | JOIN BACKSTAGE | CLIP-O-RAMA
Make Like Bonobos, Not Baboons! Make Love, Not War.
Make Love to Someone You Love Tonight, Even If That Someone Is You.
I LOVE YOU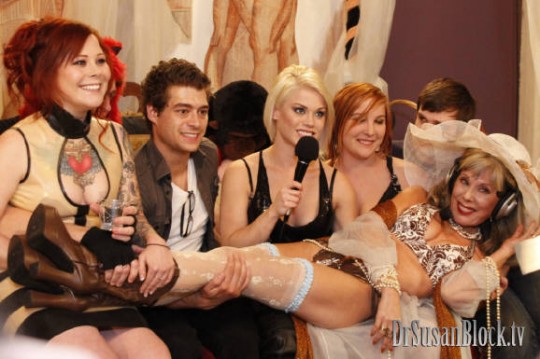 Peace through Pleasure
AMEN * AWOMEN
x S
DrSuzy