Dayton's Bday Suit Bday this Saturday, Foreplay the Bonobo Way, Amazing Upcoming Shows & Phone Sex Therapy 24/7

EXPERIENCE EROTIC HYPNOSIS

From the mesmerism of Victoria Woodhull to the mass hypnosis/psychosis of a Trump rally to sexy hypnotist Jacqui Holland, to Bonobo Way Color Hypnosis, this show explores all aspects of going under. DEETS. Want to try erotic hypnosis  privately? Call 213-291-9497


---


Therapists without Borders | Radio without Boundaries
Dr. Suzy's Clip-O-Rama XXX Theater
Foreplay: The Art of Seduction

Give the gift of pleasure, and "get back" at least as much as you give. Become a truly great lover!
Learn to arouse anyone through the art and science of sexual seduction and bonoboesque foreplay.
This classic sex educational video includes tips on setting the mood, giving great oral sex (both ways), massage, anal-oral sex & more. Approximate running time: 1 hour.
The power to give pleasure is the greatest power you have (it's The Bonobo Way)! This instructional video gives you that power.
Foreplay: The Art of Seduction is available as a digital download or DVD. And for personalized foreplay instruction and therapy, call the Foreplay Sexperts of the Dr. Susan Block Institute at 310-568-0066


---


The RƎVO˩ution is What You Watch. | DrSuzy.Tv

​

Welcome to the Rumble in the Jungle | Bonoboville: Social Media Grown up.
Dr. Susan Block and Pr. Max celebrate 24 years of Love, Lust, and Revolution.


---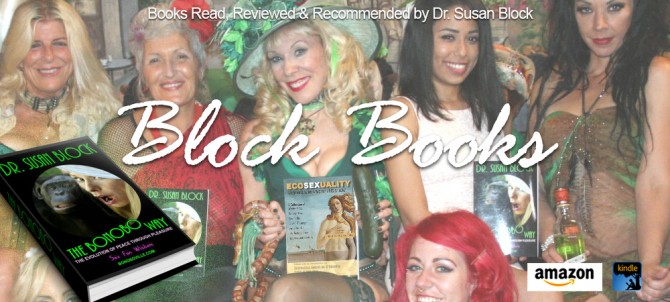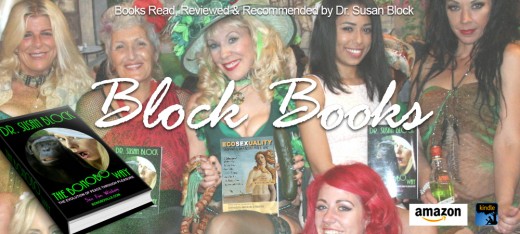 The RƎVO˩ution is what you read. | Block Books

Need to talk? Why wait? Call now
---
Explore DrSusanBlock.com
Need to talk? Sext? Webcam? Do it here. Have you watched the show? No? Feel the sex. Don't miss the Forbidden Photographs—Hot Stuff, look at them closely here. Join our private social media Society. Join us live in studio 😊. Go shopping. Gift shop or The Market Place. DrSusanBlock.tv, real sex TV at your toe tips. Sex Clips Anyone? FASHION, we have fashion! We also have politics. Politics? Have you Read the book? No? How about the Speakeasy Journal? Click here. Ok, how about some free sex advice?
---
---