Hypnosis, Hands, Winners & Luzers on DrSuzy.Tv (LiVE this Saturday Night!) + Therapy on Your Phone: Call 310-568-0066

An Erotic, Hypnotic week in Bonoboville!

Erotic Hypnotism, Bonobo-Style

Learn Dr. Block's amazingly effective "Color Hypnosis" technique in "Step 2: Be a Bonobo" of The Bonobo Way  Release your inner bonobo through erotic hypnosis; learn to put yourself & other consensual subjects into a deep erotic hypnotic trance. Bonobo Drawing by Helane.

---


Therapists without Borders | Radio without Boundaries

Dr. Suzy's Clip-O-Rama XXX Theater

Luzer of the Year. We ♥ Twersky!

"As very few of you know I've spent the past year and a half or so living in this RV rent free. Because of that, I was able to travel to film festivals, pursue my dreams, and was generally able to enjoy a fairly worry-free life.

What some of you don't know is that this RV belongs to and was on the campus of Bonoboville, a community founded by the amazing forces of Dr. Susan Block and her husband Prince Maximillian Lobkowicz…." MORE.

---


The RƎVO˩ution is What You Watch. | DrSuzy.Tv



Welcome to the Rumble in the Jungle | Bonoboville: Social Media Grown up.
Dr. Susan Block welcomes DomCon LA 2016 Mistress of Ceremonies Goddess Fae Black on April 2nd.


---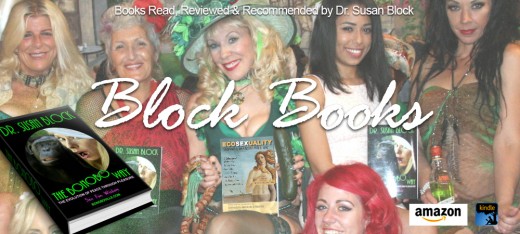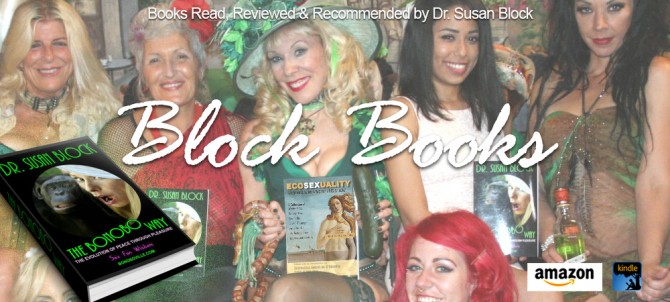 The RƎVO˩ution is what you read. | Block Books


Need to talk? Why wait? Call now
---
Explore DrSusanBlock.com
Need to talk? Sext? Webcam? Do it here. Have you watched the show? No? Feel the sex. Don't miss the Forbidden Photographs—Hot Stuff, look at them closely here. Join our private social media Society. Join us live in studio 😊. Go shopping. Gift shop or The Market Place. DrSusanBlock.tv, real sex TV at your toe tips. Sex Clips Anyone? FASHION, we have fashion! We also have politics. Politics? Have you Read the book? No? How about the Speakeasy Journal? Click here. Ok, how about some free sex advice?
---