Daddy Please!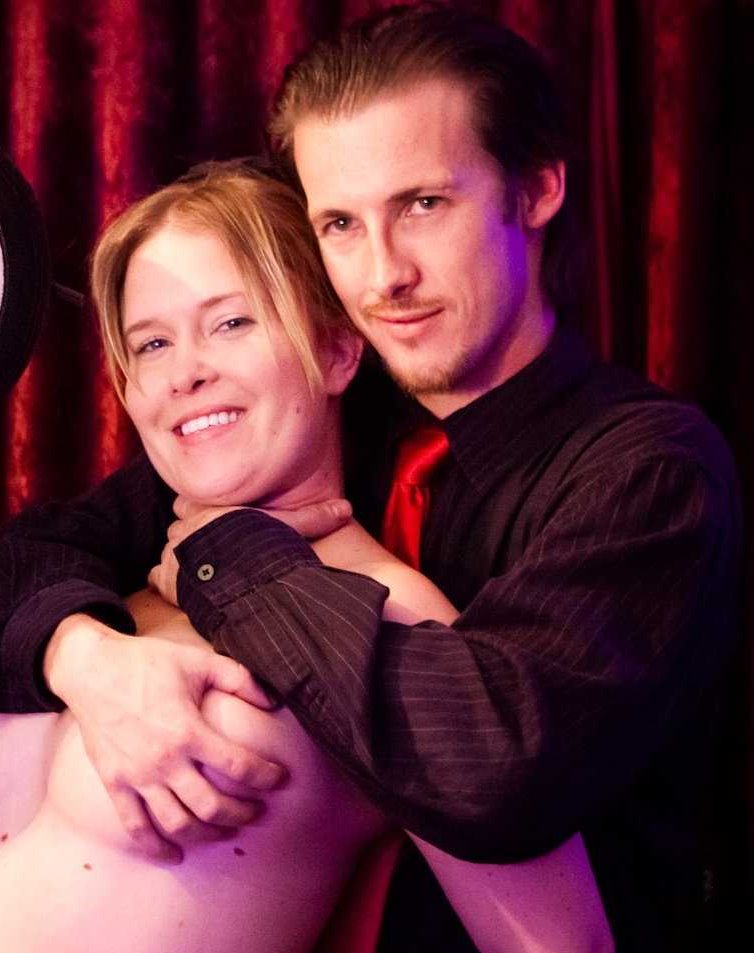 Length: 91:33 minutes
Date: 06/26/2010
 Spank, paddle, and scorn… It's BDSM Erotica night on radioSUZY1, and this show is so intensely arousing that you might need to exercise some restraint just to finish listening! Joining Dr. Suzy in-studio to help dive into the psychology of the Master/submissive relationship are adult industry couple Dark Phoenix and Sasha Knox, with esteemed author and Penthouse Variations editor Rachel Kramer Bussel on the phone. Rachel is the editor of such fantasy-driven erotica compilations as "Bottoms Up: Spanking Good Stories," "Please, Sir: Erotic Stories of Female Submission," and "Please, Ma'am: Erotic Stories of Male Submission," all of which contain her own work. Indulging in the fantasies of erotic fiction is a relatively risk-free way to work out some of the psychological issues we're unable to address in our day-to-day lives: high-powered alpha males can dream of being tied up, a meek housewife might masturbate to the idea of wielding a whip, a clean-freak could pant at the thought of golden showers.
 Spanking, handcuffs, flogging, humiliation…the topics are endless, and one doesn't have to enjoy doing something in "real life" to be turned on by the fantasy of it. If you don't believe that, just wait until you hear Dr. Suzy read Rachel's steamy piece about choking—it left everyone in the studio practically drooling! As arousing as the written word can be, Dark Phoenix and Sasha demonstrate how they enact these fantasies in a Master/sub relationship that they maintain both professionally and personally. Sasha is a natural submissive in her commitment to pleasing Dark Phoenix, even going so far as to lose consciousness during some of their sessions. Perhaps counter-intuitively, though, she also seems entirely confident and self-assured. That's the curious thing about the Master-sub dynamic: the ones who truly relinquish bodily control actually control the power dynamic, as their own wants and limits determine the extent of the interaction.
 With great power comes the dominant partner's great responsibility for protecting their sub's well-being. BDSM play requires trust, and above all, must be safe and consensual. Right on the air, Sasha demonstrates her willingness to please her Master by stripping down to her panties and even licking the sole of his boot—and caps the show off with an on-air orgasm at the hands of Dark Phoenix's Pocket Rocket that rattles the airwaves (and the windows of the Speakeasy)! The power play doesn't stop there, though; during the erotic after-party, the two get busy in the webcam room with paddles, floggers, a Jesus Jackhammer dildo, a Hitachi Magic Wand, cigarettes, Agwa and Dark Phoenix's own bodily tools. It was quite a painfully pleasurable evening here at the Speakeasy, one that might make some of us never go back to another vanilla relationship again…at least, in our fantasies. ;)
Caller 1 (Rachel Kramer Bussel) talks about her BDSM erotica books
Caller 2 asks about his foot fetish
Caller 3 (Imtiaz) thanks us for last week's show
---
Explore DrSusanBlock.com
Need to talk? Sext? Webcam? Do it here. Have you watched the show? No? Feel the sex. Don't miss the Forbidden Photographs—Hot Stuff, look at them closely here. Join our private social media Society. Join us live in studio 😊. Go shopping. Gift shop or The Market Place. DrSusanBlock.tv, real sex TV at your toe tips. Sex Clips Anyone? FASHION, we have fashion! We also have politics. Politics? Have you Read the book? No? How about the Speakeasy Journal? Click here. Ok, how about some free sex advice?
---
---