META Arbitration Statement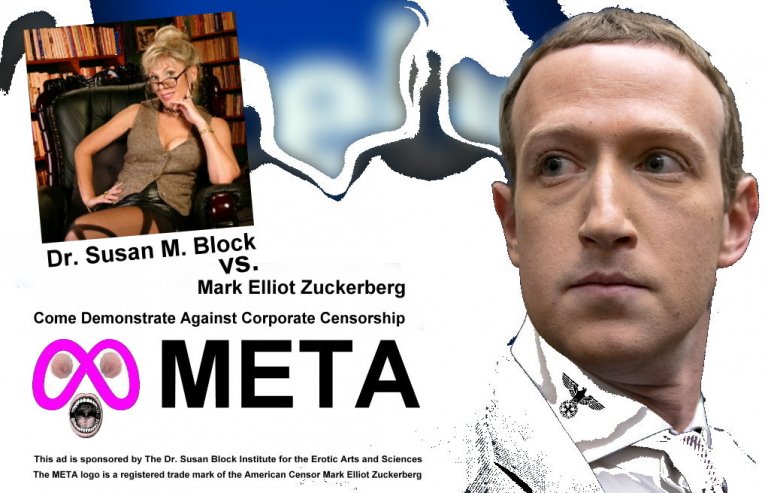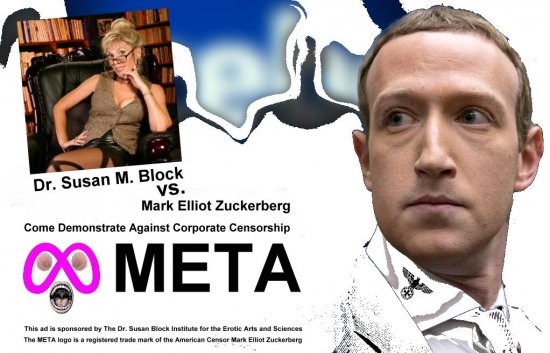 "[F]reedom to think as you will and to speak as you think are means indispensable to the discovery and spread of political truth."
~United States Supreme Court Justice Louis Brandeis
My name is Susan Marilyn Block, and I am a sexologist, sex therapist, sex educator, sex researcher, counselor, love doctor, talk show host, lecturer, bonobo buff, conservationist, a graduate of Yale University with two Ph.D.'s from Pacific Western and Institute for the Advanced Study of Human Sexuality, a best-selling author of several books that have been translated into 11 languages, and one of the top contributors to the Wiley-Blackwell International Encyclopedia of Human Sexuality, the world standard sexuality text.
I am also a featured speaker at AASECT (American Association of Sex Educators, Counselors & Therapists) and other conferences at University of California, Berkeley, the University of Puerto Rico and Yale University, my alma mater, and I have served on several cases as an expert witness for the LA Public Defender's Office (sex crimes division). I have been a writer and columnist for hundreds of publications over 40 years, including Counterpunch (for 22 years), and I have been interviewed in many more, from Health Magazine to Cosmopolitan to The New Yorker, to name a few. I have been featured on many TV shows, such as The Doctors, CNN, ABC News, Oprah and NPR, and I am perhaps best-known for hosting my own #1 Nielsen-rated shows on HBO. I have won various awards, including the "Sexologist of the Year" Glenny Award for three years in a row and "America's Greatest Thinker" (second place) by the Great American Think-Off. I also run the Susan Marilyn Block Foundation, the goal of which is to foster peace and reduce violence in society, to learn about peace through pleasure and female empowerment from bonobos and to help save these highly endangered Great Apes from extinction.


I opened my Facebook profile in 2008. Encouraged, enticed and literally "groomed" by Facebook, I… started building up my own community… within the larger Facebook community.


I've been married for over 31 years to my best friend and partner, Maximillian R. Lobkowicz. Together we host a weekly radio podcast, which we'd played every week on Facebook and Instagram until META deactivated my accounts. We talk about sexuality, politics, art and current events on our shows, and we are staunch defenders of Free Speech.
I opened my Facebook profile in 2008. Encouraged, enticed and literally "groomed" by Facebook, I tentatively and then actively started building up my own community of family, friends, fans and IASHS and Yale classmates and colleagues within the larger Facebook community, including posts, pictures, reels and stories, for the past 15 years.
I opened an Instagram account with the same sort of content in 2017. Like many people, my Facebook profile and IG account have served as a digital album of my life, my loves, my work, my shows, my art, my politics, my philosophy and my experiences, as well as a source of contact for important people in my life. I used to make real photo albums and contact books, but META, Facebook and Mark Zuckerberg utilized various enticements to get me to virtually replace these real archives, real artworks and even, in some cases, real friends, with stuff I could do on or via my Facebook profile.

Besides serving as people's personal digital albums or archives, the META/FB/IG/Threads empire also serves as the Digital Commons or Town Square

Thus enticed, I invested a great deal of time and creative energy into these Facebook and Instagram albums of photos, writings, videos and artworks, in turn enticing other friends, fans and family from the "real" work into friending or following me, all to the continuous benefit of Facebook, IG, META and Mark Zuckerberg.
Over those 15 years, Mr. Zuckerberg either defeated or bought out much of the competition (defeating Pinterest, buying Instagram), monopolizing the social media landscape, so there is virtually nowhere else to go for many social functions.
Indeed, besides serving as people's personal digital albums or archives, the META/FB/IG/Threads/WhatsApp/Zuckerberg empire also serves as the Digital Commons. The Commons or Towns Square is where people like me should be able to share feelings, experiences and ideas, as well as join together with our communities of fellow humans.
Of course, when sharing so much within a community, there must be rules, and I have always tried my best to stay within Facebook, IG and META rules or guidelines. Occasionally, over the last 15 years, a few of my posts have been deemed outside the guidelines, and I was therefore penalized with "Facebook Jail" or IG censorship, sometimes for a post that I'd made years before that was considered okay at the time, but as rules got stricter, some of these posts were ruled out of bounds. All of this was confusing, but understandable. Times change, and I try to keep up with the changes, but it's not always easy, especially when guidelines are very fluid and ambiguous. Nevertheless, my penalties were always for visual infractions – what we call a "nip slip," or once it was because a picture of me showed me wearing a fake gag – but it was never because of words.
Suddenly, that changed.
In mid-May, 2023, I was pleased to receive a note of congratulations from META because my Facebook profile had surpassed 10,000 followers. The note praised and congratulated me for this feat, and said that, thanks to my exalted status, I would now need two-step verification which I accepted.
Then, within a day or two, both my META accounts on Facebook and Instagram were disabled with no warning, no reason given, no trial—just a firing squad of bots that killed both my accounts with one digital bullet.
I was (and still am) devastated. This was no finite sentence to Facebook Jail, this was being banished from the META Empire. This was the complete erasure of 15 years of labor and love—and likes!—on Facebook, plus seven years on IG. No reason was given and no answers forthcoming to my many pleas for restoration and explanation. A college professor friend even made up a petition to restore my accounts. Still no response. I wondered what the problem could be as I'd been very careful with images, and I had never been censored by META for words.
It took an attorney with a relationship with IG, James Felton, to finally get a response. This struck me as unfair—that only someone with a lawyer can communicate with META about losing their life's work—but I pressed on. We received a response from a Mayer Brown LLP lawyer named Elizabeth M. Anderson, presumably representing META, that claimed that my account was disabled because I had posted content referencing my work as a sex therapist, in which I practice sex therapy over the phone, aka "phone sex therapy," with the hashtag #phonesextherapy. Suddenly and without warning, this content was deemed deserving of deactivation of both my accounts. Note that I had posted the same content many times for several years and had never received a notice, strike, warning or a month in Facebook Jail or IG censorship of any post with these words—or any words. Moreover, this hashtag was not mentioned as forbidden in META guidelines.
Yet the instant sentence for my unproven crime was "deactivation," sometimes called "termination," the equivalent of digital extermination.
Ms. Anderson's letter accuses me of "violating the Guidelines, which prohibit users from offering sexual services." I have never stated that I offer "sexual services," nor have I ever offered "sexual services." I am not nor have I ever been a "sexual services" provider.
Not that it is clear what is meant by "sexual services," but the implication appears to be "sex work," which is incorrect and slanderous. Though I have great respect for sex workers, and I have interviewed sex workers on my show, I am not nor have I ever been a sex worker. I am a sex therapist. There is a big difference, first and foremost, in that everything I do is legal. Sex work, in most states, is illegal. Sex workers provide "sexual services," that is, having sex with their clients. I only talk about sex with my clients, mostly over the phone. I call this Telephone Sex Therapy.
If by "sexual services," Ms. Anderson really means that I talk about sex, that is true. I am a sex therapist and sexologist. That is my life's work, and practicing it does not violate META "Terms of Use." Indeed, there are hundreds, if not thousands of other sex therapists and sexologists on IG and Facebook, posting a wide variety of types of content. So, if Ms. Anderson means that my accounts have been deactivated for my sex therapeutic work, then I am being subject to unfair discrimination.
It's been documented in various articles and shows that I am the creator of Phone Sex Therapy or sex therapy over the phone, tele-sex therapy or telephone sex therapy. I usually use the last term, but it contains the most characters, and I often have a lot of other things to say in my posts, so I use #PhoneSexTherapy, with a hashtag, mainly so as to connect my current post with my other posts, since almost no one else uses that hashtag but me, at least as of May, 2023.



Why do sex therapy over the phone? Because it's safer… more convenient, comfortable, private and better for the environment…

Just as Facebook, IG and META's guidelines have changed over the years, so has the practice of sex therapy. Thirty years ago, just before I earned my first Ph.D., I conducted all of my sex therapy sessions in person. Then when I became ill, I started to conduct therapy sessions over the phone. That worked so well for me and my clients that even after I recovered, I continued doing that.
Why conduct sex therapy over the phone? Because it's safer for the client and for the therapist. It's more convenient, comfortable, private and it's better for the environment—no cars involved—and it's available to anyone with a phone worldwide. I called it telephone sex therapy or tele-sex therapy or phone sex therapy. No one else was doing it in the early 1990s, and some of my colleagues in sex therapy were appalled. Gradually, they realized it was fine and even better in some ways than in-person therapy, and then many started doing it themselves. Then the pandemic happened, and they ALL started doing it, and they haven't stopped. Nowadays, tele-medicine as well as tele-therapy or phone therapy and phone sex therapy are at least as common as in-person sessions, if not more so.
Different therapists have different boundaries. In my practice, I let my clients talk about anything. I am not the 'thought police,' and I believe in the therapeutic value of talking about what's on your mind with someone who can help you handle it. It is vital that those seeking professional help have a safe and shame-free space in which they can discuss what ails them. This guiding principle is at the heart of the Hippocratic oath and the bedrock of counseling. Simply put, this reduces violence and saves lives. I have written books and many articles about this and spoken about it on many programs.
Is it "phone sex"? No. Just because you put the words "phone" and "sex" together doesn't make it "phone sex," especially since I ALWAYS qualify it as "phone sex therapy" on META posts, and pretty much everywhere else.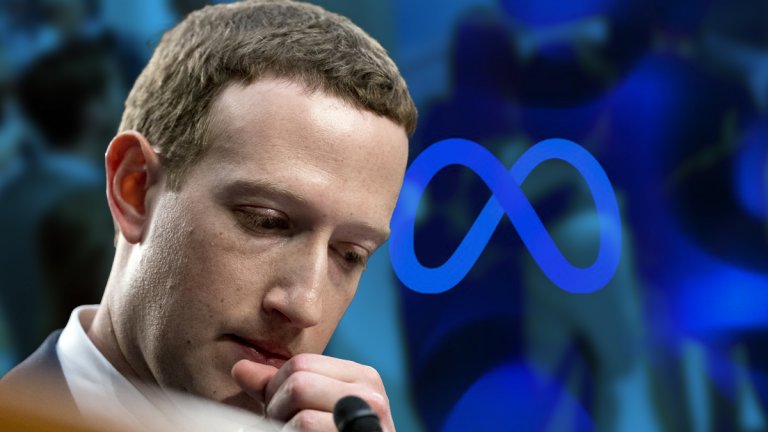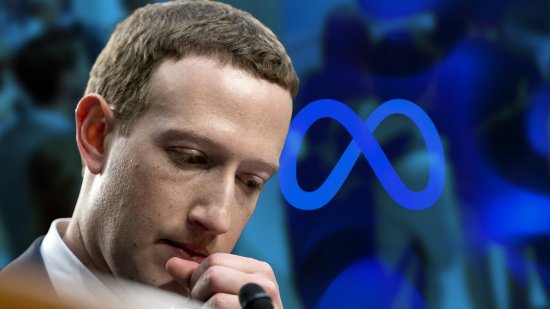 Do people touch themselves when they talk to me? Honestly, I don't know as we're on the phone, so I don't see them. Regardless, there is nothing wrong, illegal or inappropriate about masturbation in private, and they are in private. Self-pleasure is, in fact, very healthy for anyone – as any sex therapist will agree – and especially important for people who have no other sexual outlets. Many of my clients have medical problems, such as cancer, paralysis, heart problems, autism, schizophrenia and other "disabilities." Many are veterans of our wars who have lost limbs or suffer from crippling PTSD. Should we as a society deny these people their sexuality and experiences that most of us take for granted? Such denial tends to lead to violence. I also help religious people separate scientific facts from harmful superstitions when it comes to sexuality, including masturbation.
Guided masturbation and erotic hypnosis are forms of phone therapy where the therapist tells the client what to do, how to breathe deeply, relax, touch themselves, focus on desired goals or dreams and practice safer sex. Over the years, I have helped dozens of women have their first orgasms this way, like my mentor Dr. Betty Dodson. Many women need to learn how to climax; it doesn't come naturally to us. A book or article can help, but not everybody can learn from reading, and most people are uncomfortable with instructions in person, so the telephone is the perfect medium to conduct this sort of sex therapy which is also sex education, but is certainly not "sexual services."
In my practice, I also help many men with premature ejaculation problems to slow down, using the stop-start technique, which many other sex therapists use, and which is much easier to convey over the phone than in person. I also help men who suffer from various disabilities, diabetes, testicular cancer, stroke, heart disease, trouble with problematic fantasies, PTSD or prostate surgery to rediscover or reformulate their pleasure points.
I also help countless couples to communicate more clearly about giving and receiving physical, mental and emotional pleasure, as well as how to avoid pain. I also do this in person. But it's easier and less awkward to conduct this kind of couples' sex therapy over the phone. More and more of my colleagues are now discovering something which I have known for 30 years: phone sex therapy can be the best kind of sex therapy for many problems. For these reasons and others, many of my more conventional therapist colleagues, as well as medical doctors, refer their clients with sex problems to me.
Even if META obdurately refuses to accept that the truth, that "phone sex therapy" is therapy, they should still restore my accounts. After all, META allows the world-famous phone sex company Niteflirt to maintain an Instagram account enticing Instagram users to call them for phone sex and phone sex alone. Why is that? I don't want to get Niteflirt into trouble here, but META/IG's use of the "phone sex" part of "phone sex therapy" as an excuse for deactivating my accounts is unfair, hypocritical and discriminatory, even if for no other reason—and there are plenty of other reasons—than Niteflirt is on there.
In conclusion, there is nothing illegal or against META's rules about my work, nor is there regarding my use of the term "phone sex therapy" to refer to my work. Furthermore, META's disabling of my accounts – and many others besides mine – is wrong, discriminatory, ill-informed and deeply undemocratic. It is bot-powered "soft totalitarianism." It is a form of disappearing me, with no recourse, due-process or free speech.
For 15 years, META, Facebook, IG and Mark Zuckerberg enticed and yes, "groomed" me to put time and money into building up my content and contacts on my Facebook and IG accounts, all of which they destroyed in an instant without warning, without recompense and without a just reason—like a cold, heartless and powerful celebrity who grooms, exploits, abuses and then abandons a trusting groupie, without a care for the terrible damage that is done.
The more I hear about why and how my META accounts were deactivated, the more it sounds like this truly heartless decision was made by bots, and now is being retroactively defended by humans (mostly attorneys). Is that what we are now? Humans who serve and defend the AI (artificial ignorance) that is becoming more involved in the control and censorship of society.

No one deserves to have their precious photo albums destroyed, and everyone has a right to the commons, as long as they obey the rules.

Though publicly traded, it has been said that META is Mark Zuckerberg's private company, and he can do whatever he wants without regard to fairness. However, in the digital age that Zuckerberg was instrumental in creating, the META sites of Facebook, Instagram, Whatsapp and Threads are the digital albums of our lives and the digital commons of our society. As such, they have the reach of a public utility (taking advantage of public utility wires, easements and satellites), but not—at least not yet—accepting the responsibilities this power owes to the public.
No one deserves to have their precious photo albums destroyed, and everyone has a right to the commons, as long as they obey the rules. And they must be given a chance to obey the rules, especially when these rules are vague and changing. Everyone also has a right to a fair hearing being banished from the empire—especially when the empire is everywhere.
In the digital age and in these off-and-on pandemic times, we have virtually no other way of communicating with one another. Thanks to Mark Zuckerberg's immense, far-reaching powers, META is mega, and this one company possesses an unprecedented international monopoly on humanity's exchange of ideas.
Therefore, and for all of the other reasons above and too many more to list here, Mark Zuckerberg and META's deactivation of my accounts is plainly wrong, biased and harmful to me, to the people who are deprived of my content, to the many others who are victimized as I have been, and to human society in general that is compelled to contend with the exploitative sovereignty, the myriad hypocrisies and dark discriminations of Mark Zuckerberg's mega META empire.
© September 23, 2023 Susan Block, Ph.D., a.k.a. "Dr. Suzy," is a world renowned LA sex therapist, author of The Bonobo Way: The Evolution of Peace through Pleasure and horny housewife, occasionally seen on HBO and other channels. For speaking engagements, call 626-461-5950.
---
Explore DrSusanBlock.com
Need to talk? Sext? Webcam? Do it here. Have you watched the show? No? Feel the sex. Don't miss the Forbidden Photographs—Hot Stuff, look at them closely here. Join our private social media Society. Join us live in studio 😊. Go shopping. Gift shop or The Market Place. DrSusanBlock.tv, real sex TV at your toe tips. Sex Clips Anyone? FASHION, we have fashion! We also have politics. Politics? Have you Read the book? No? How about the Speakeasy Journal? Click here. Ok, how about some free sex advice?
---
---