HOLLYWOOD SEX WARS this Saturday & ORGY OVERLOAD on DrSusanBlock.tv
Newsletter Of The Dr Susan Block Institute

THIS Saturday, October 8th

on

The Dr. Susan Block Show




HOLLYWOOD SEX WARS


"Guys Just Want to Get Laid & Girls Just Want to Get Paid"

featuring Hollywood Sex Wars writer/director Paul Sapiano, known for his 2006 cult hit The Boys & Girls Guide To Getting Down, along with some of the hottest members of the HSW cast, including Christine Nguyen, Jaquie Holland, Jenae Altschwager & Dominique Purdy + journalist AV Flox
Break Yom Kippur Fast this Saturday Night with a Healthy Helping of Debauchery & Weapons of Mass Seduction!
Want to Join our In-Studio Audience of the Show AND the Erotic After-Party?
RSVP Here or Call 213.670.0066
Feel Free to Call Anytime. Someone is Always Here for You
Doors Open @ 9:30pm ~ Live Show Starts @ 10:30pm ~ After-Party @ Midnite!
Can't Be Here In the Flesh? Watch Us Live on DrSusanBlock.tv or Listen Free on RadioSUZY1 ~ Call In Live 10:30p-Midnite PT: 1.866.289.7068
Ask a Question, Tell a Story, Make a Comment, Share a Fantasy, Talk with Dr. Suzy & Guests!
Coming Up Oct. 15: Sinn Sage, Sasha Sweet, Morgan Bailey, Sheena Ryder & More XXX Hotties in Our Arabian Sheik's Harem Nite!
Oct. 22: Scary Sex & Zombies with Chris Gore & More!
Oct. 29: Erotic Pre-Halloween Madness with Sword Swallowing Vixen Brianna Belladonna!
New on DrSusanBlock.tv: Awe-Inspiring ErotiqueTV ORGY CLIPS!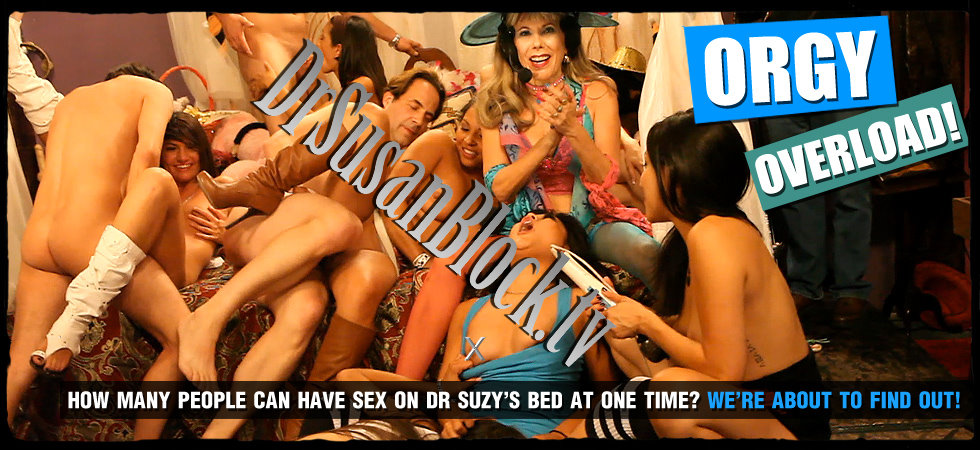 Need to Talk…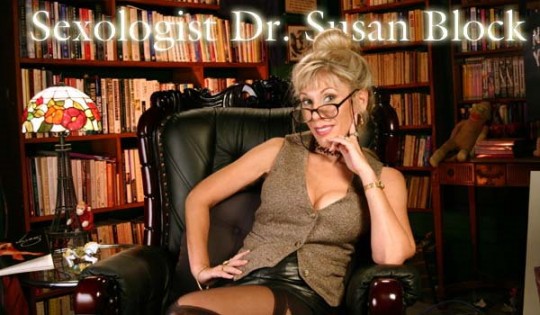 …About Something You Can't Talk About With Anyone Else?
EXPERIENCE TELEPHONE SEX THERAPY
You Can Talk To Us.Call 213.291.9497
FOR RECORDED INFORMATION
What Can We Talk About?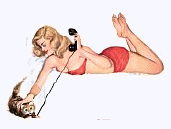 CLICK HERE TO FIND OUT
Call 213.291.9497 for information
Also Now Offering Webcam Sex Therapy

Sometimes, a picture is worth a thousand words. Especially a live, moving, sexual picture. So, in addition to telephone sex therapy, some of the therapists with the Dr. Susan Block Institute also offer webcam sex therapy sessions. If you'd like your therapist to literally see you, or if you want to see your therapist, then Webcam Sex Therapy is for you. For more information, call us anytime at 213.670.0066

HOT NEW BLOGGAMY on Our Temp Blog
while we wait for hard drive resurrection & rebuild as best we can
RETRO PIERCED BURLESQUE

 See the Free PGish Pix from Retro Pierced Burlesque
Get Ready for Sex Week at Yale February 2012!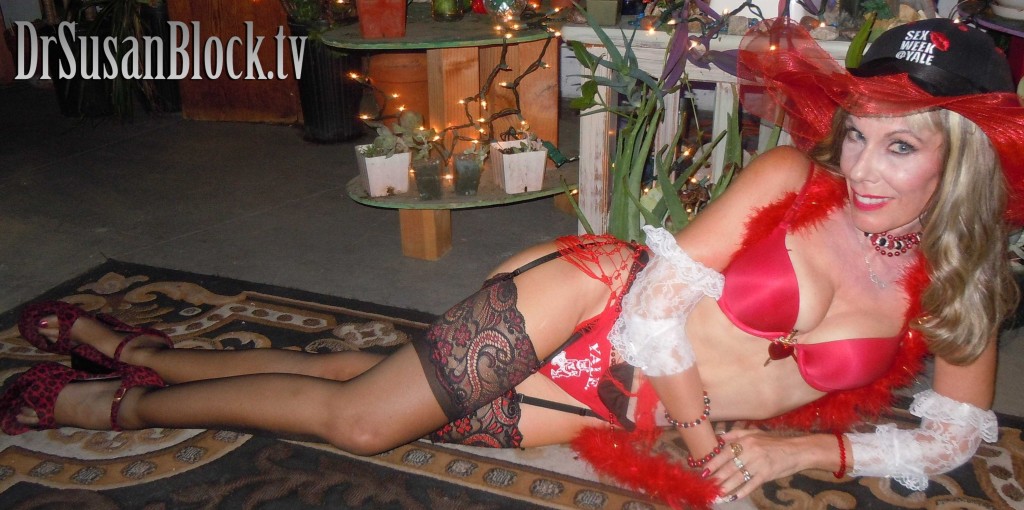 Fly Up to Shopping Heaven!
Aphrodisiacs, Toys, Books, Erotic Art, 'Forbidden Panties,' and More!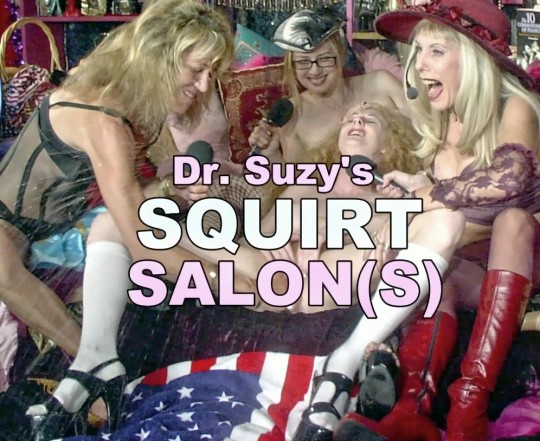 Experience The Best Selling Original Hitachi Magic Wand!
(Porn Star-tested and approved for high frequency use)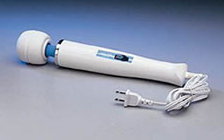 Thou shalt worship thy lover and read…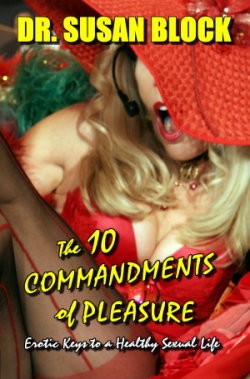 Now Available on Kindle!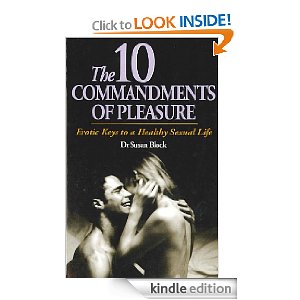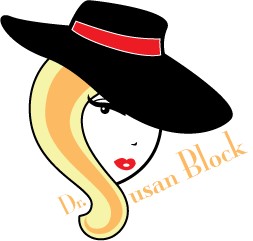 WANTED (Isn't it Nice to Be Wanted?)
HELP US WITH DATA RECOVERY!!!
Yes, many of our main websites are down and yes, we are still in lost data hell! If you can help us in any way, email datarecovery@blockbooks.com or call 213670.0066 and ask for Nori
Volunteer Photographers, Videographers and Phone Screeners Wanted for Our Exciting Saturday Night Shows. Be Part of the Magic on Saturday nights at Dr. Suzy's Speakeasy! Make a Difference! Email cam@blockbooks.com or call 213.670.0066 and ask for Mar.
Want to Rent The Speakeasy for a film shoot, party or special event? Email shoot@blockbooks.com or call 213.670.0066 and ask for David.
Exciting Business Opportunities in the Telephone Sex Therapy field
Minimum Investment: $15,000. Email biz@blockbooks.com or call 213.670.0066 and ask for David.
WANT TO GET US SOMETHING SEXY, FUN, USEFUL or AWESOME?
Browse Our NEW Amazon Wishlist


Or just join DrSusanBlock.tv & help us thrive as you expand your erotic horizons..
Not Yet SURE If You Should Join ? Read Some Rave Reviews…
"Dr Suzy has created a new level of awesome…horny, sex educational, very entertaining!" All HD Review
"Dr. Susan Block is a ravishing sex therapist…whose scenes have a dreamlike quality that instill a devil-may-care attitude, make you want to cast off your inhibitions &  join in on what looks like a hot load of fun." Rabbit Reviews
"DrSusanBlock.tv is the real deal…This is a crazy circus that you can get off to and learn from. This content will actually improve your sex life! I was blown away by the diversity offered…Very nice!" FreeOnes
"DrSusanBlock.tv is a sexual circus where nothing is taboo and everything is encouraged (as long as it's legal and no one gets hurt)….I have been to one of Dr. Suzy's shows and believe me your mind will be blown!" MPL
"A wonderful treat for fans!" Jane's Guide
Proceeds go to help save the highly endangered "make love not war chimpanzees from extinction, supporting our "adopted" bonobos at Lola ya Bonobo and other bonobo conservation programs in Congo, and to promote the Bonobo Way of peace through pleasure around the world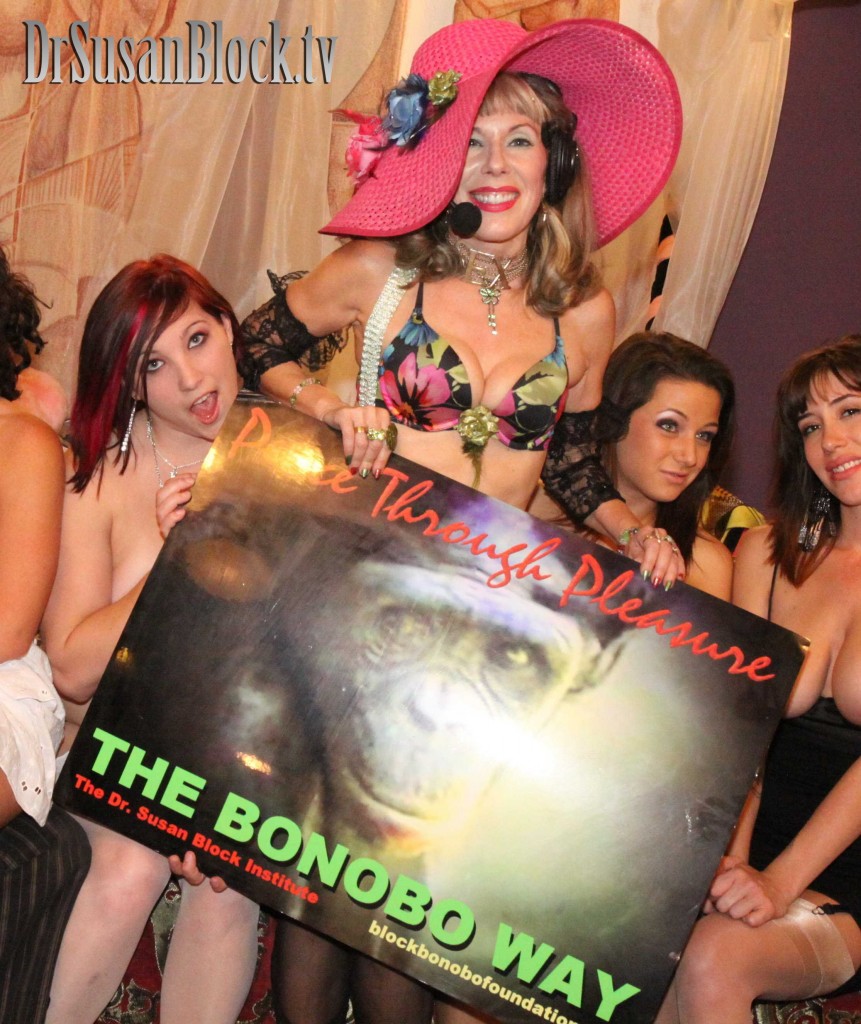 Make Like Bonobos, Not Baboons! Make Love, Not War.
Make Love to Someone You Love Tonight, Even If That Someone Is You.
I LOVE YOU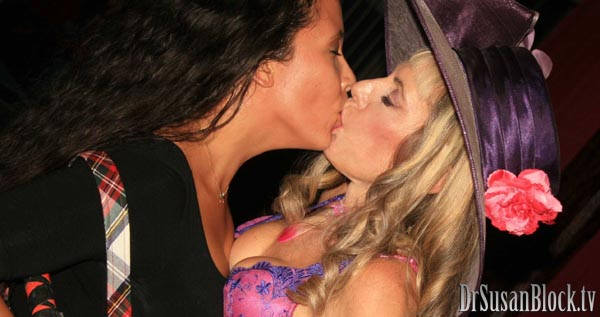 Peace through Pleasure
OCCUPY WALL STREET!
AMEN * AWOMEN
x S
DrSuzy