Downtown Artists Simmons and Burke
You Can Live Forever In Paradise On Earth
The Speakeasy has cool neighbors!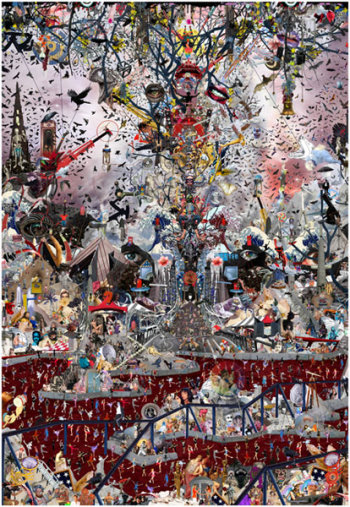 Simmons and Burke are the up and coming Lennon and McCartney of the LA Art World, fresh from their spectacular opening, "You Can Live Forever In Paradise On Earth," (combining several of our favorite themes) at the Kim Light Gallery on LaCienega.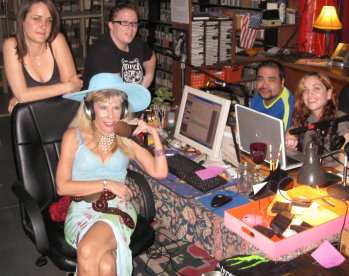 We're going to celebrate the 10th anniversary of emo-love…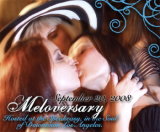 with Sara Sioux, Sister Teri and the Pants Down Boys, Agwa Bolivian coca leaf liqueur (feel the buzz), Palin Protection Condoms and more. By the time you read this, you will have probably missed it, but just in case you didn't…Come join us!