"A Midsummer Night's Wet Dream" Coming to The Speakeasy
Newsletter Of The Dr Susan Block Institute

This Saturday Night, July 30th on The Dr. Susan Block Show
SQUIRTING MILFS, NYMPHS, POETS & PORN STARS will join us for

"A Midsummer Night's Wet Dream"
It's Holy Water, Brothers and Sisters…We're baptizing the Bard!
Enter the Enchanted Forest of female ejaculation on this Saturday's Dr. Susan Block Show with  MILF porn star Deauxma, whose recent 27-squirt performance on Dr. Suzy's Spring Showers show has already "baptized" more than a million viewers, squirting "Uber Milf" Veronica Avluv, passionate porn actress Elexis Monroe, squirting cougar Delightful Debi, polyamorous poet/ejaculatrix Afro Disiac and "squirting fluffer" Amina Noir. Balancing out all that estrogen-laced amrita, Brazzers contract star Keiran Lee, whose squirting and squirt-inducing penis will soon be insured by Lloyd's of London for a million dollars, will also join our merry band of squirting porn stars, poets, bonobos, faerie queens and asses this Saturday at the  Speakeasy.
Want to Join Our In-Studio Audience & Erotic After-Party for "A Midsummer Night's WET Dream" ?
RSVP Here or Call 213.670.0066
Feel Free to Call Anytime. Someone is Always Here for You
Doors Open @ 9:30pm ~ Live Show Starts @ 10:30pm ~ After-Party @ Midnite!
Can't Be Here In the Flesh?
Watch Us Live on DrSusanBlock.tv !
Call In Live This Saturday Night: 1.866.289.7068
Talk to Dr. Suzy & Her Guests. Ask a Question, Make a Comment, Share A Midsummer Night's Wet Dream!
Get Ready for "A Midsummer Night's WET Dream" by watching "Spring Showers" on DrSusanBlock.TV!

Want to Join Us In-Studio This Saturday?
Bring Your Umbrella & RSVP Here or Call 213.670.0066

Next Saturday Night: August 6th: Tera Patrick and Girls & Corpses!
Watch Girls & Corpses First Appearance on DrSusanBlock.tv

Still Not Sure If You Should Join DrSusanBlock.TV ?
READ THIS RAVE REVIEW



"DrSusanBlock.tv is the real deal…This is a crazy circus that you can get off to and learn from. Dr. Susan Block is one of the world's foremost experts on sexual health and she prefers to present her knowledge in a unique way that draws viewers and listeners in to make them a part of the action.  This content will actually improve your sex life! I was blown away by the diversity offered. This is one of the best porn values that I have ever seen…Very nice!"

AND THIS ONE
"Dr Suzy has created a new level of awesome.. horny, sex educational, very entertaining!"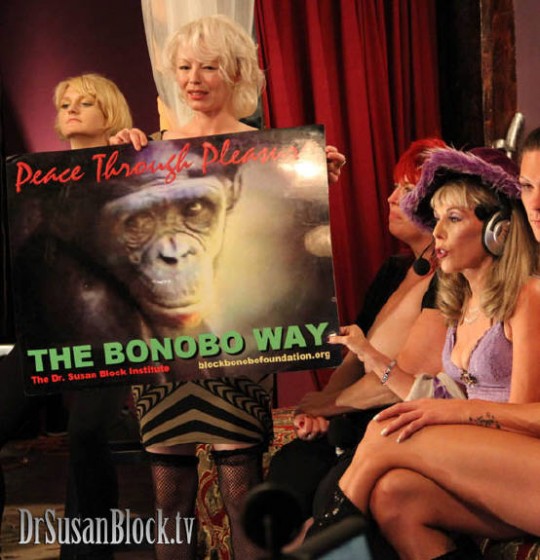 Proceeds go to help save the highly endangered "make love not war chimpanzees from extinction, supporting our "adopted" bonobos at Lola ya Bonobo and other bonobo conservation programs in Congo, and to promote the Bonobo Way of peace through pleasure around the world

Need to Talk…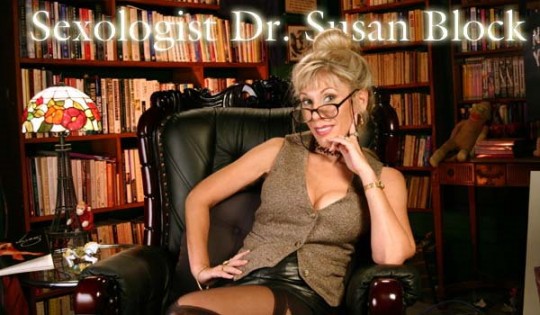 …About Something You Can't Talk About With Anyone Else?
You Can Talk To Us.
Call 213.291.9497


FOR RECORDED INFORMATION
Call 213.291.9497 for information

Need to Talk About Cuckolding?
ARE YOU A CUCKOLD?
Is Your Hot Wife with A Big Bull?
Do you have questions about cuckolding, cuckoldry or cuckold fantasies you want to explore?
Are your cuckold needs or desires causing problems in your life or confusion in your mind?
Call the Cuckold Phone Sex Therapists of the
Block Institute anytime 24/7 at 213.670.0066

HOT NEW BLOGGAMIES!
BAWDY STORYTELLING
Naughty Tales and Naked Tails

Bawdy Storytelling fills the Womb Room at my Speakeasy with naughty tales (and naked tails) in this narrative, comic-erotic show….Read More!
Fly Up to Dr. Suzy's Shopping Heaven!
Aphrodisiacs, Toys, Books, Erotic Art, 'Forbidden Panties,' and More!
| | | |
| --- | --- | --- |
| | | |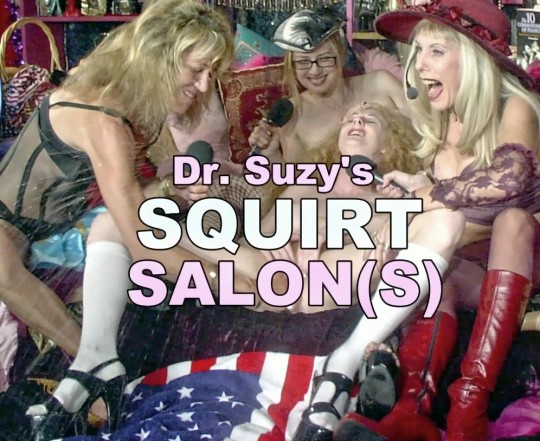 Activate those hard-to-reach places with our P-Spot/G-Spot Stimulator!
Thou shalt worship thy lover and read…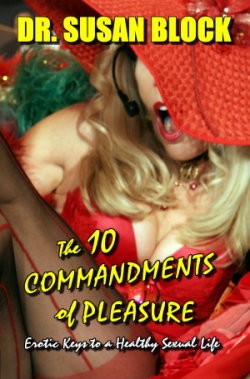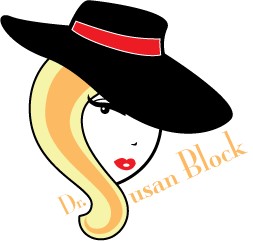 WANTED(Isn't it Nice to Be Wanted?)
Volunteer Photographers, Videographers and Phone Screeners Wanted for Our Exciting Saturday Night Shows. Be Part of the Magic on Saturday nights at Dr. Suzy's Speakeasy! Make a Difference! Click Here
All Aboard: Dr. Susan Block's Summer Yacht Party!  Click Here
Want to Rent The Speakeasy for a film shoot, party or special event?Click Here
Invest in Eco-Sex Toys:  Click Here
Be a Star! Wanted: Saturday Nite On-Camera Assistant. Click Here

Exciting Business Opportunity in the Telephone Sex Therapy field Minimum Investment: $15,000. Click Here
Call 213.670.0066 anytime for information about anything

"Lord what fools these mortals be!"
Puck in A Midsummer Night's Dream by William Shakespeare



Make Like Bonobos, Not Baboons!
Make Love, Not War.
Make Love to Someone You Love Tonight, Even If That Someone Is You.
I LOVE YOU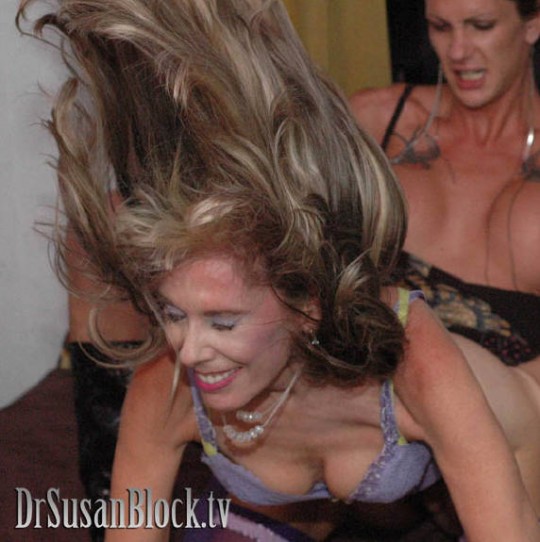 Peace through Pleasure
AMEN * AWOMEN
x S
DrSuzy